An 11-year-old from New Jersey had his dreams come true when he got the opportunity to help deliver the weather forecast on live TV.
The opportunity came courtesy of the Make-A-Wish Foundation. Ryland has a severe case of isovaleric acidemia, a metabolic disorder that has life-threatening complications for the fifth grader.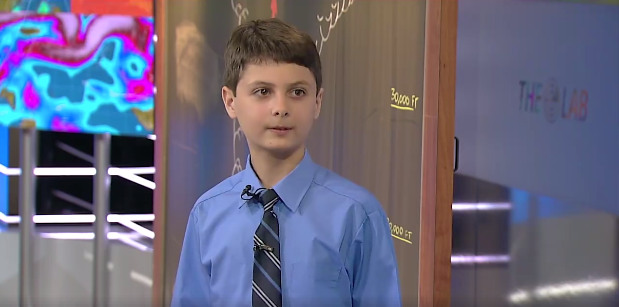 Ryland's wish involved taking a tour of the Weather Channel studio and meeting his on-camera heroes. "I'm very interested in the weather, and it really inspires me," he told The Huffington Post, adding that the studio tour was particularly exciting.
"It was like a dream because I never saw it before, and it looked so unreal," he said.
Ryland sat down with a producer for about five minutes to look at the technology and learn how to deliver the forecast before going live. The 11-year-old said it wasn't too difficult to get a hang of it, and he felt comfortable on camera.
"I felt very excited because this is a very good chance for me to do my future job," said Ryland.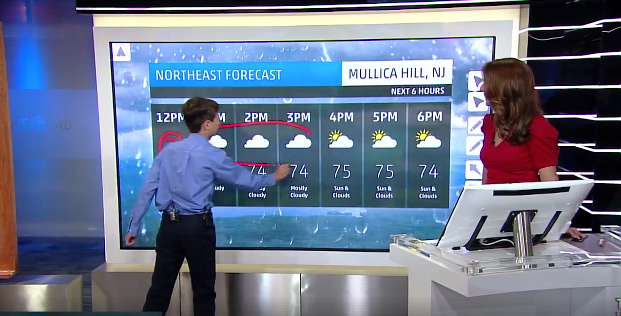 The experience was also very exciting for his mom, Jennifer Mishura.
"When Ryland was born, fear took over my life. There were too many things that could go wrong, too much to worry about," she told HuffPost. "It was not until his first birthday that I looked into his eyes and made the decision to let go of fear and just love this kid. Love and trusting that he would be OK."
She added, "I encouraged him with a positive attitude at all times, in every situation. Ever since then, he has grown and amazed his doctors. Today, if I start to worry, Ryland reminds me that everything will be OK."
Jennifer and her husband felt very proud watching their son on The Weather Channel and even became a bit emotional. "It was a truly magical moment unfolding before our eyes," she said.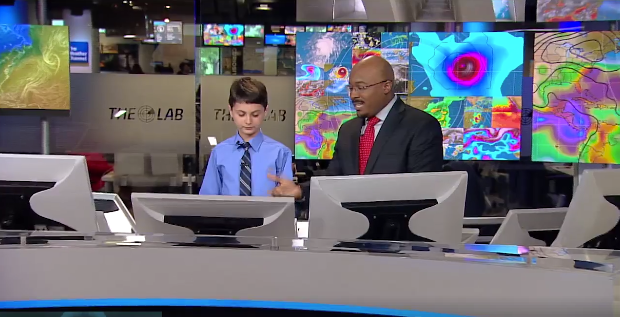 The mom hopes people are inspired by Ryland's story. "I hope people can feel his love and passion from the video and follow their hearts to fulfill their dreams," she said.
The Mishuras expressed their gratitude to the Make-A-Wish foundation for making their son's dream come true.
"We have always believed that wishes are limited only by a child's imagination," President and Chief Executive Officer of Make-A-Wish New Jersey, Tom Weatherall, said in a statement. "Ryland's wish is just one example of the unique experiences our wish kids dream of. It is the ongoing efforts made day in and day out by our chapter staff, our volunteers, other Make-A-Wish chapters, our national office and our countless partners that allow kids like Ryland to choose a wish of this nature and see it come to fruition."
He added, "And of course, none of this would have been possible without our friends at The Weather Channel. They embraced every aspect of Ryland's interests and truly made him feel like a star!"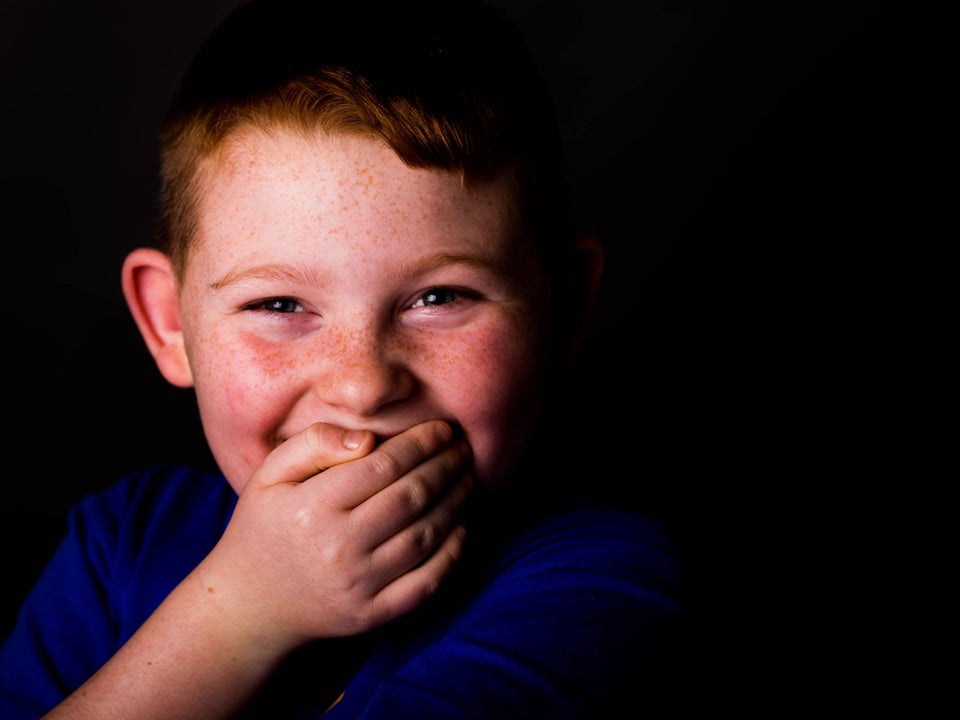 Portraits In Honor Of Rare Disease Day