 An estimated 3,326 American couples will tie the knot on Tuesday, according to wedding retailer David's Bridal. That's a 796 percent increase from the 371 who were married on the same date last year.
Why are so many rushing to the altar? Tuesday marks 11/12/13 -- a date with consecutive numbers. It's also the second-to-last sequential date this century.
According to the "What's on Brides' Minds" survey by David's Bridal, 40 percent of brides would consider planning their wedding on a special date -- a trend the company's chief marketing officer, Brian Beitler, said is here to stay.
"The wedding is the most significant event happening in a couple's life at the moment, and potentially one of the most important of their entire life," Beitler told The Huffington Post. "Anything that helps to make that more significant is important to them. Whether it's wearing a mother's wedding dress or jewelry, brides always look for something to help mark this momentous occasion, and sequential numbers can be a very important reason to do that."
There's also a less romantic reason to get hitched on Tuesday.
"The practical side of it is that grooms aren't always terrific at remembering anniversaries, and so sometimes the bride will do anything possible to help her new husband out," Beitler said.
Jamal Lawler, who plans to tie the knot with fiancée Rashida Tillman in the Dominican Republic on 11/12/13, admitted that was one reason he chose Tuesday for a wedding date.
"I never want to be the husband who forgets his anniversary, and there's no way I can forget 11/12/13," Lawler told The Huffington Post.
Lawler said he "couldn't miss out" on marrying on the "monumental" day for an even more significant reason.
"The date is also meaningful because it's my father's birthday, and he is actually the minister who will be marrying us."
For Lauren Foster, a certified public accountant who said she's drawn to numbers and patterns, marrying on 11/12/13 is another way to make her big day special.
"There is something very special about choosing a date that has something unique associated with it," Foster said. "Getting married to [my fiancé] David is the most meaningful piece of all, and that would be amazing no matter what the date on the calendar, but the fact that we could do it then adds an element of fun and whimsy to the event."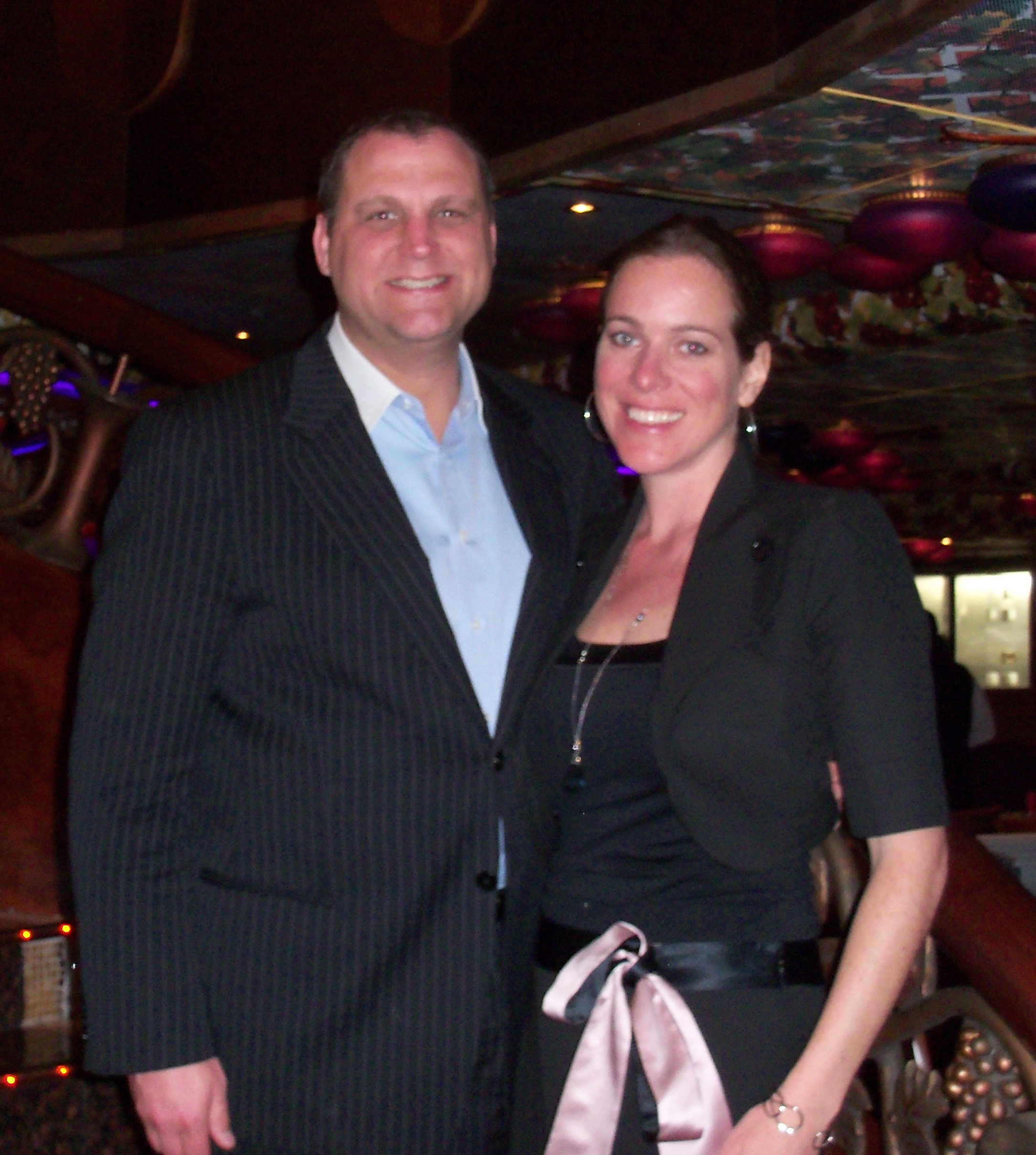 Foster with her fiancé David Kovar
The pair plan to marry on a Carnival cruise sailing from New York to Florida and the Bahamas, alongside 15 family members.
Beitler predicted that 12/13/14 will be an even bigger day to marry than 11/12/13, and not only because it's the last sequential date this century. Dec. 13, 2014, falls on a Saturday -– the most popular day of any week to get hitched.
"Between having an iconic date and having the days line up with the most important marrying date in the week, we think there's a potential for this to be huge," Beitler said.