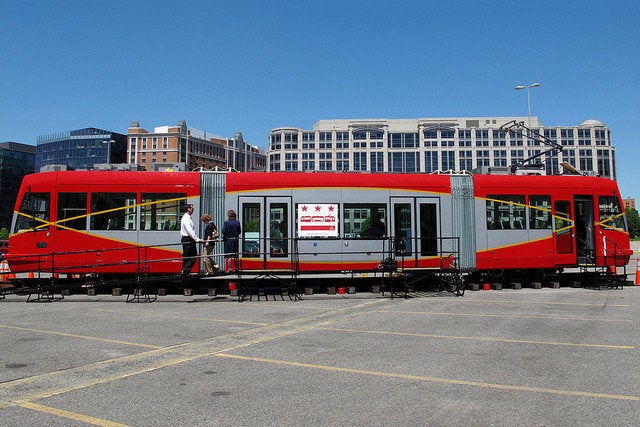 Greater Greater Washington reports that while the new local span will not have streetcar tracks when it opens, it is being built with the provision to add them in the future. The blog notes that while DDOT originally planned for streetcar track construction on the bridge, complications with federal authorities led to the decision to scuttle the rail construction:
People familiar with the conversations between DDOT and federal officials, speaking only on condition of anonymity, say that [the Federal Highway Administration] had signed off on contracts that included mention of the rails, but in early summer, DDOT tried to change the type of rails in order to comply with Buy America requirements that mandate more expensive, domestic rails. FHWA then brought in FTA, which objected to the project not having gone through even more environmental review.
D.C. Councilmember Tommy Wells (D-Ward 6), a champion of public transit development in the nation's capital, decried the news on Twitter: "This is ridiculous," he wrote.
WATCH: D.C. Streetcars Arrive In The U.S.
Related
Popular in the Community