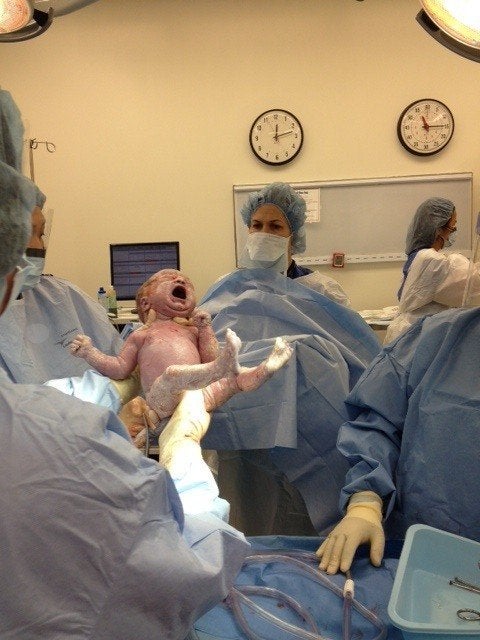 The 12/12/12 baby watch is in full swing: Reports have surfaced that at least two children in the U.S were born at 12:12 a.m. and another arrived at 12:12 this afternoon, giving them all one very special birthday.
In St. Genevieve, Mo., Jennifer Oehlert gave birth to a baby boy named Kaiden Derone, according to KFVS. In keeping with the theme of twelves, the hospital went on to give the proud parents a dozen presents.
Tiffaney Diles of Chillicothe, Ohio, was due on Dec. 14, so she hadn't thought much about having a 12/12 baby, according to the Circleville Herald. But once Diles went into labor early and it came to be 8 p.m. on Dec. 11, Diles and her husband started talking about how it would be cool if their little guy arrived after midnight. Austin Matthew Diles held out for his parents, arriving at exactly 12:12 a.m.
"The nurses went crazy," Diles told the news outlet. "At that point I wasn't thinking about that, I just wanted to get it done."
Though it remains to be seen how many babies will end up sharing the 12/12/12 birthday, one California hospital has already welcomed eight newborns today, and they're expecting four more by day's end.
While some people believe that the date 12/12/12 is lucky -- more than 7,500 U.S. couples were expected to marry today -- Underwood Dudley, a retired professor of mathematics at DePauw University was quick to point out that dates don't actually have much meaning.

"Other than that, it's just a number. The delusion of numerologists is that numbers have a power over events, but they don't. Just because it's 12-12-12 doesn't mean anything will happen. It would happen anyway," Dudley told ABC News.
Popular in the Community