While hopes of democracy, freedom of speech and a brighter future motivated the crowds, Egypt's subsequent leaders -- the military leadership that took over after Mubarak's fall, Islamist President Mohammed Morsi, military-appointed interim President Adly Mansour and current President Abdel Fattah el-Sisi -- have waged an ever-intensifying crackdown on dissent.
Although Egyptian authorities have not disclosed an official count of detainees, human rights experts said over 41,000 people had been arrested, indicted or sentenced as part of the government's muzzle on dissent and activists since the 2011 revolution, according to a 2015 Amnesty International report.
Since coming to power in June 2014, Sisi's government has been tarnished with allegations of torture, arbitrary arrests and enforced disappearances. "Enforced disappearances" are defined as when state officials abduct people secretly and then deny it, per Amnesty International.
Security forces have arrested some 22,000 people since July 2014, Human Rights Watch wrote in a report released Wednesday. Judges have convicted hundreds of people at a time during mass trials, and many of them were sentenced in absentia. In many court cases, judges handed down sentences based on little to no material evidence against defendants, Amnesty International said.
In the weeks leading up to the fifth anniversary of the Egyptian revolution, the country's officials have further cracked down on activists and dissenters, closing down cultural centers and cafes, and even encouraged imams to preach about the "sinfulness" of protests against Sisi, Reuters reported.
Here are the stories of 12 journalists and activists who remain imprisoned in Egypt for speaking up.
Ahmed Douma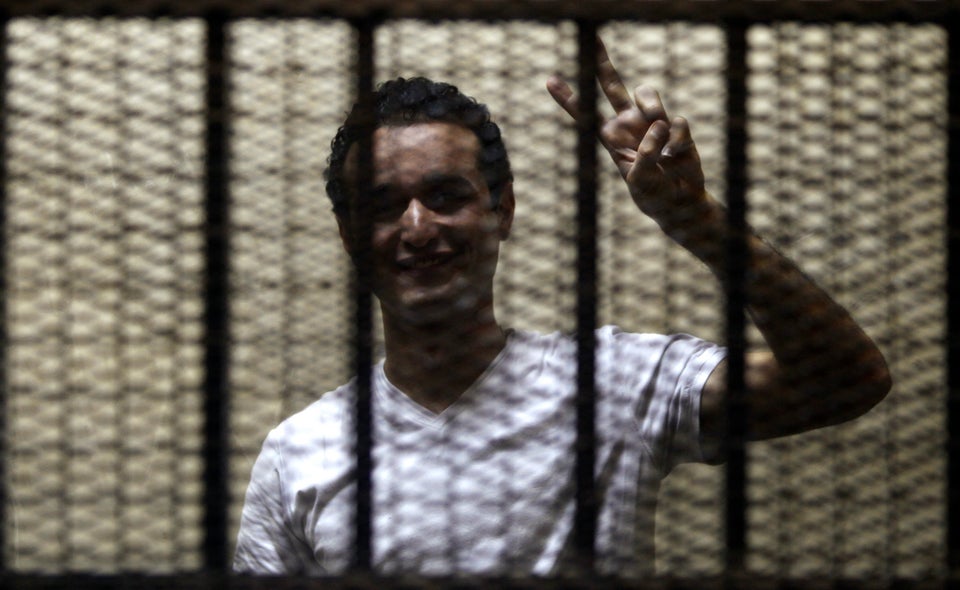 Samhy Mostafa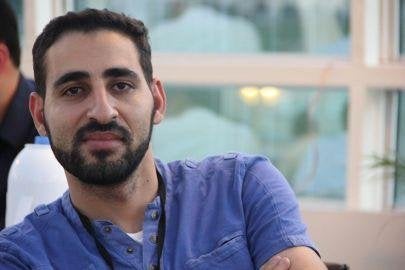 Alaa Abdel Fattah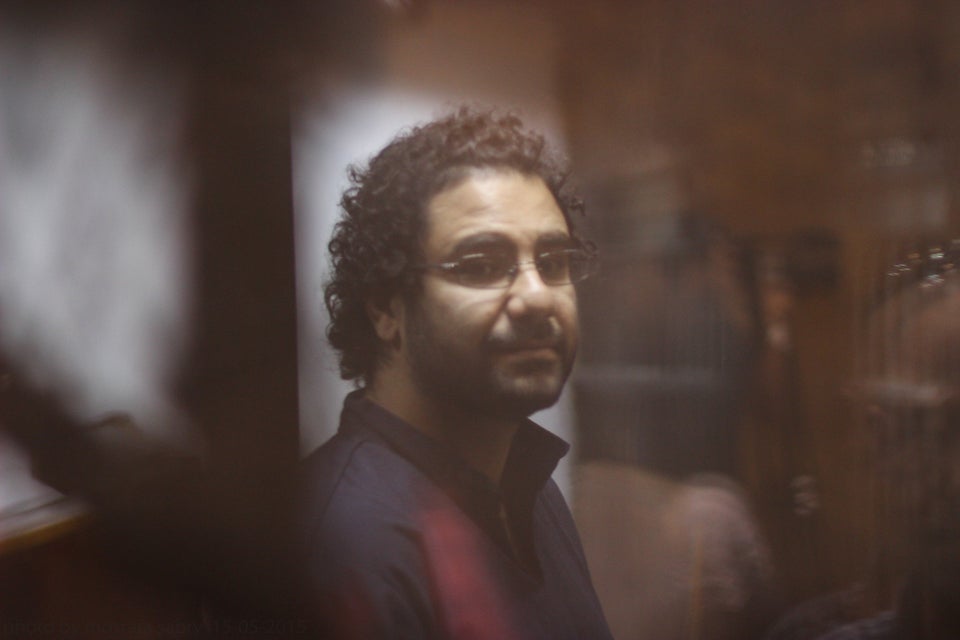 Mostafa el-Shemy/Anadolu Agency/Getty Images
Mahmoud Abou Zeid ("Shawkan")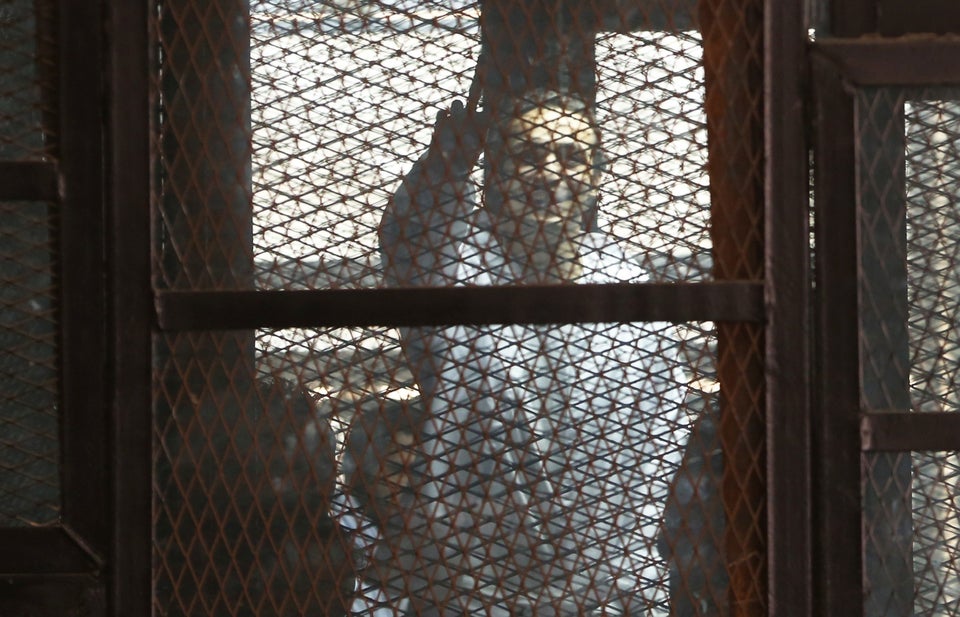 Anadolu Agency via Getty Images
Mahienour el-Massry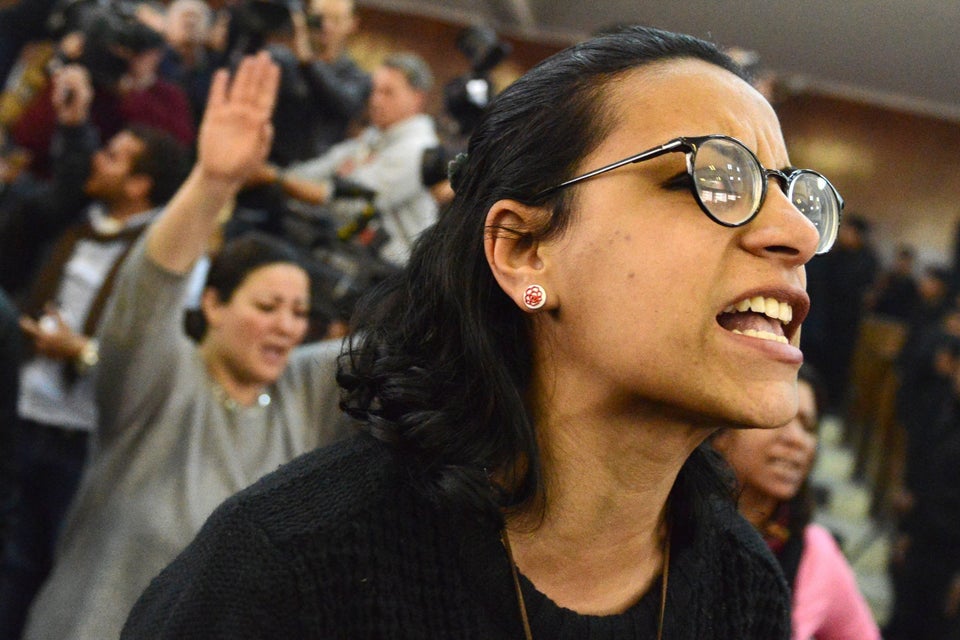 Mohamed Mahmoud/Anadolu Agency/Getty Images
Islam Behery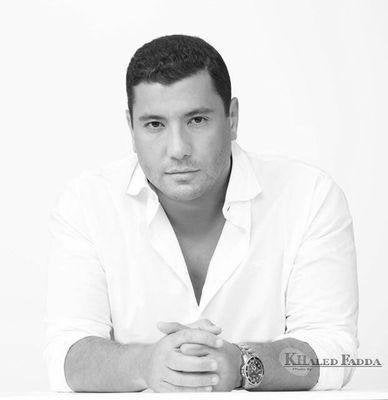 This post is part of a series looking back at the five years since the start of the protests in Cairo's Tahrir Square. More in the series: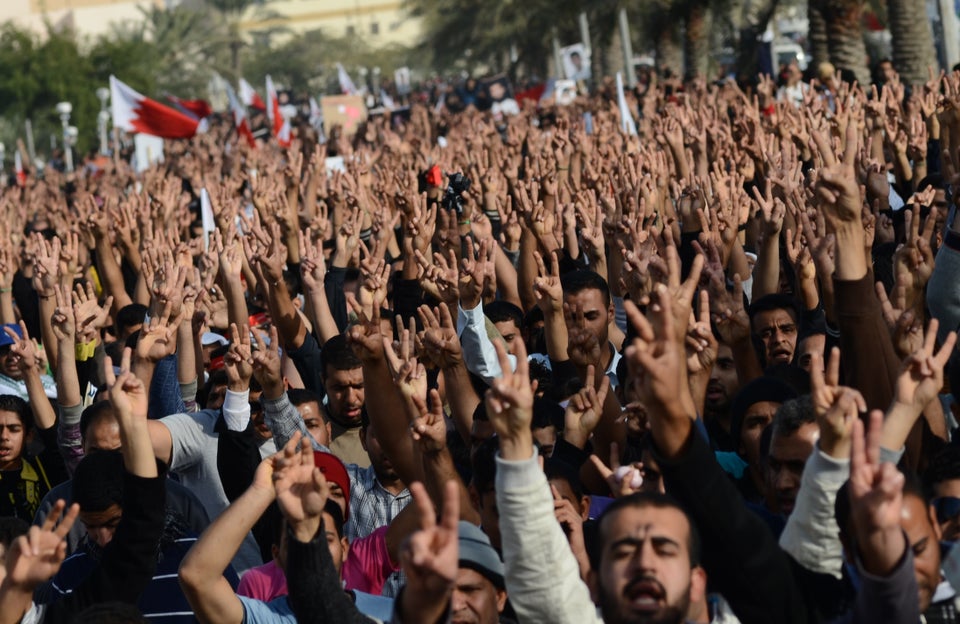 Remembering The Arab Spring
Related
Popular in the Community