With the crazy news cycle nowadays, it's easy to miss images that fly under the radar. We've got you covered.
Here we're highlighting exceptional photos from around the world for the week of Nov. 16 to 22. Check them out below.
ABOVE: A man looks out a window Tuesday in a seemingly empty Longworth House Office Building ahead of impeachment hearings on Capitol Hill.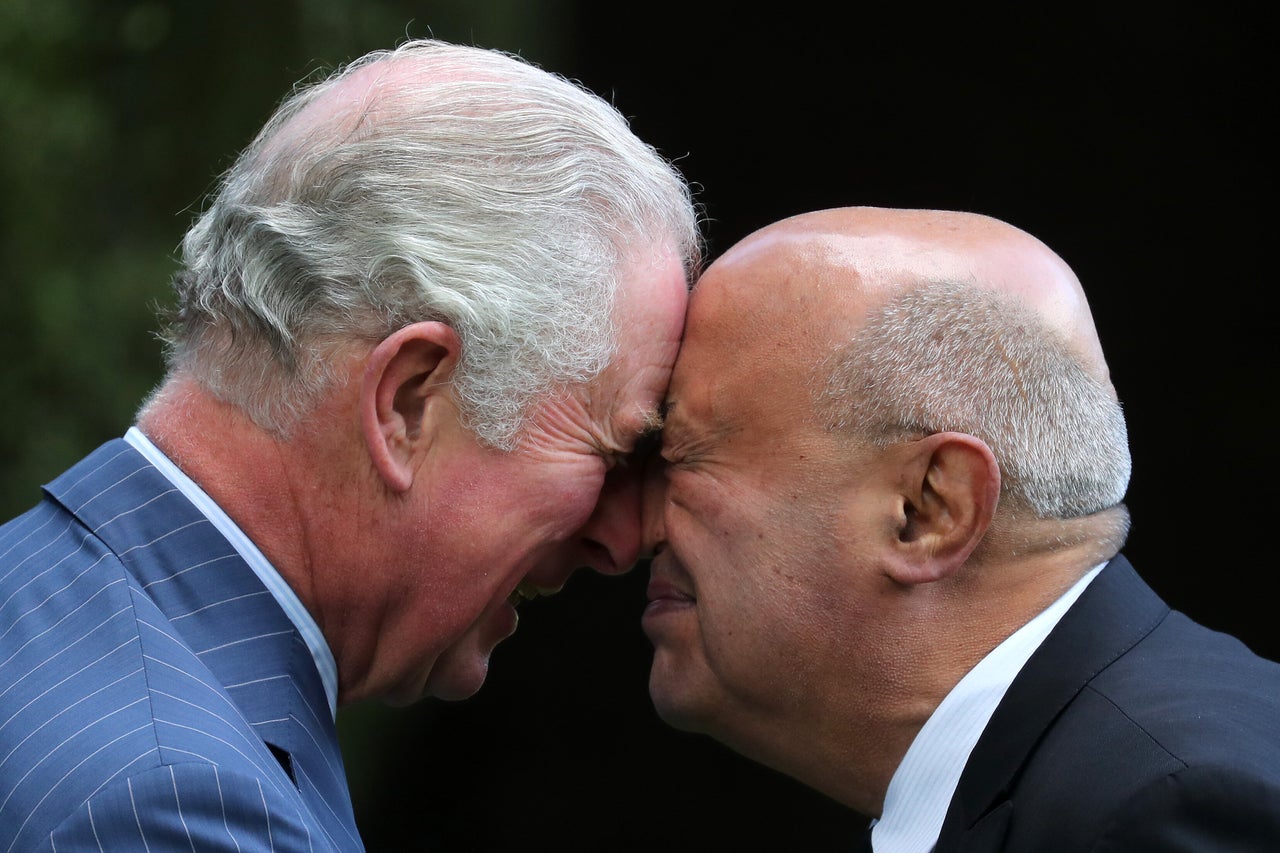 Britain's Prince Charles receives a hongi, the traditional Maori greeting, as he attends the Ceremony of Welcome at New Zealand's Government House on Tuesday. The Prince of Wales, accompanied by Camilla, Duchess of Cornwall, are on an eight-day tour of New Zealand.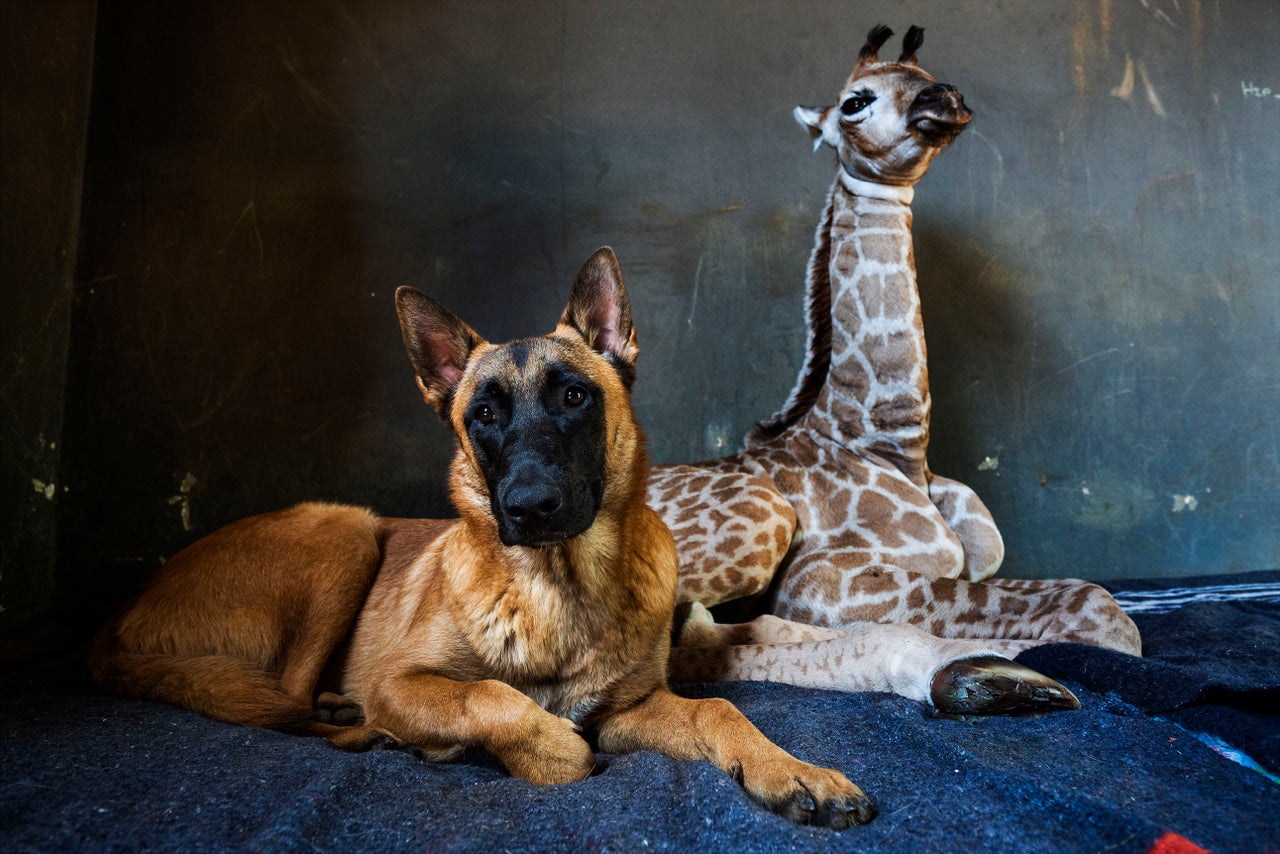 Hunter, a young Belgian Malinois, keeps an eye on Jazz, a 9-day-old giraffe, Friday at the rhino orphanage in the Limpopo province of South Africa. Jazz, who was brought in after being abandoned by her mother at birth, is being taken care of and fed at the orphanage north of Johannesburg and has been befriended by Hunter and his brother Duke.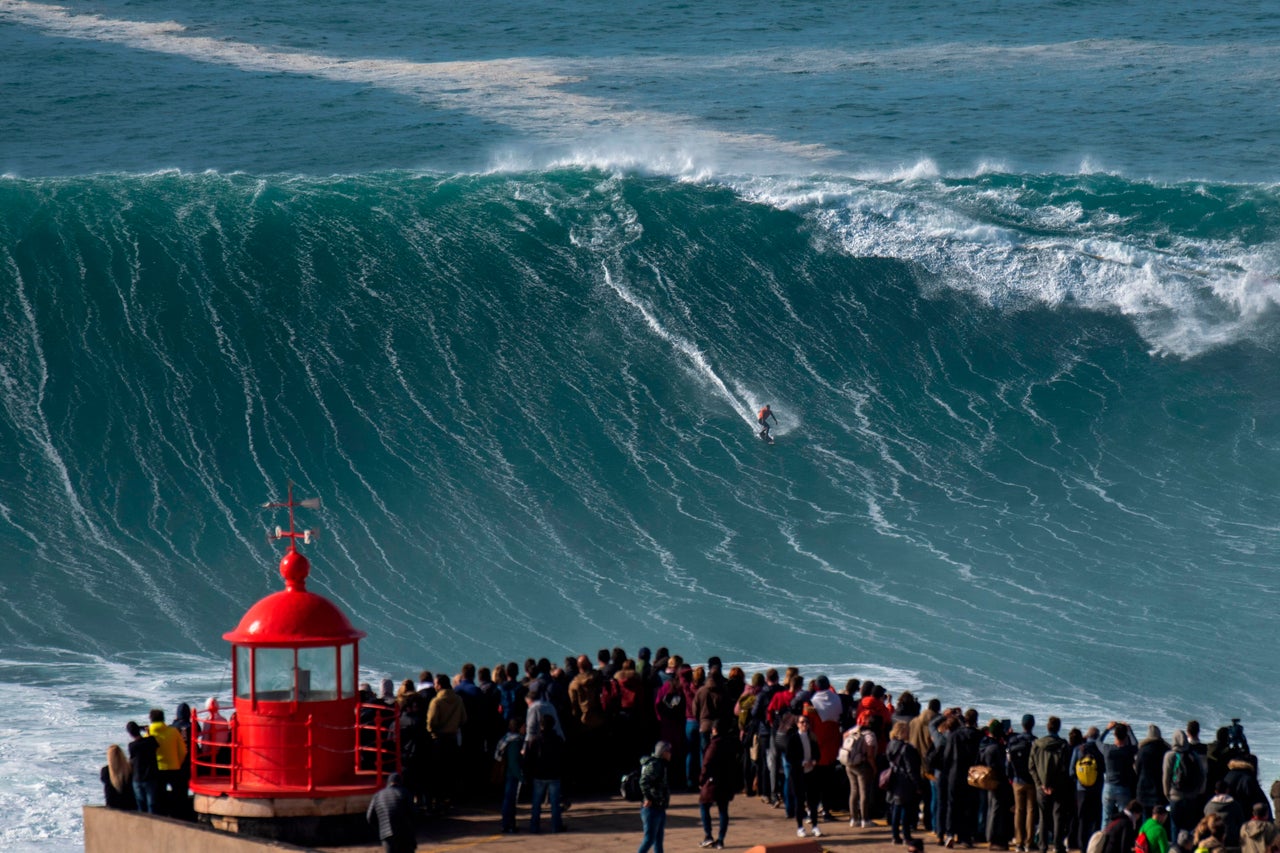 Brazilian surfer Rodrigo Koxa rides a wave during a free surfing session Wednesday in Nazare.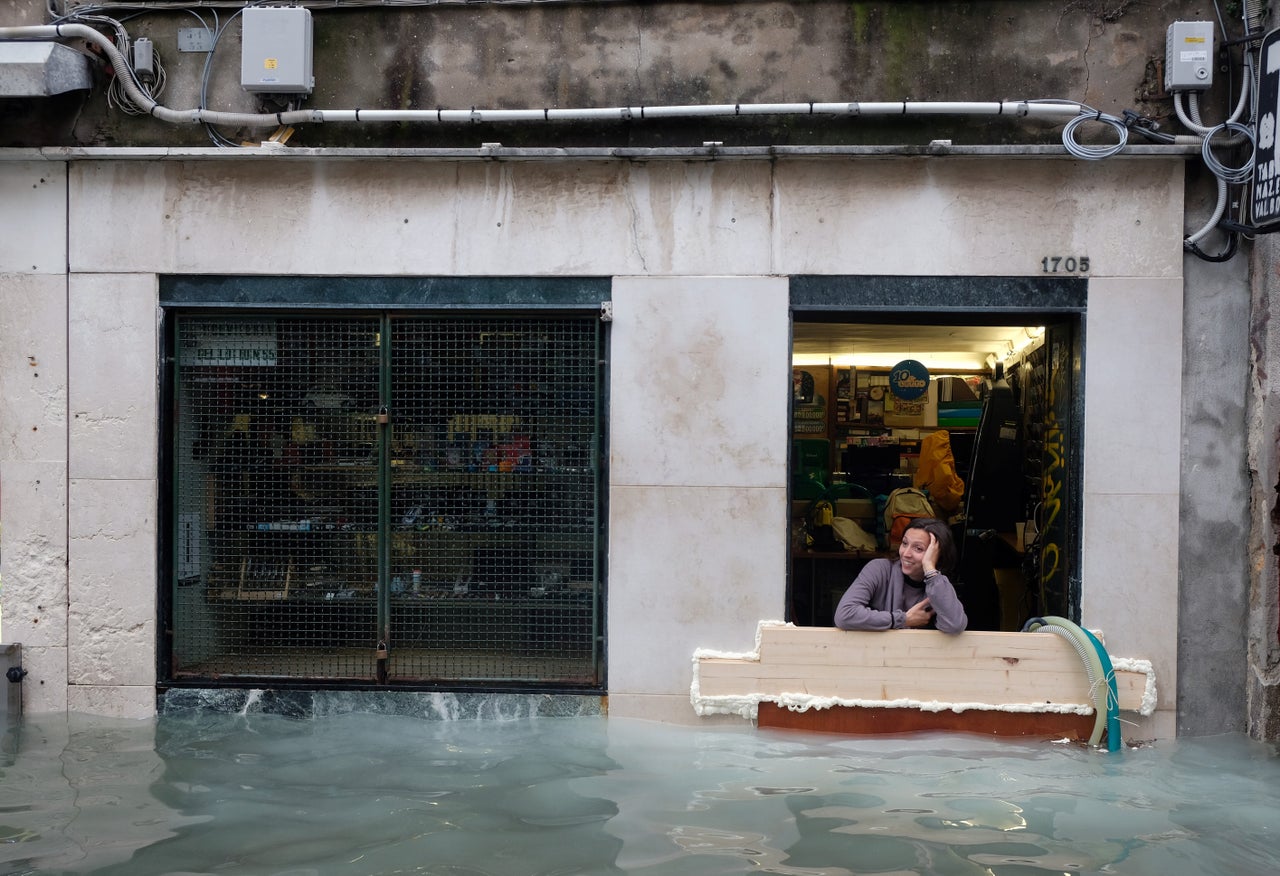 A woman sits by the door of her flooded shop Monday in Venice, Italy.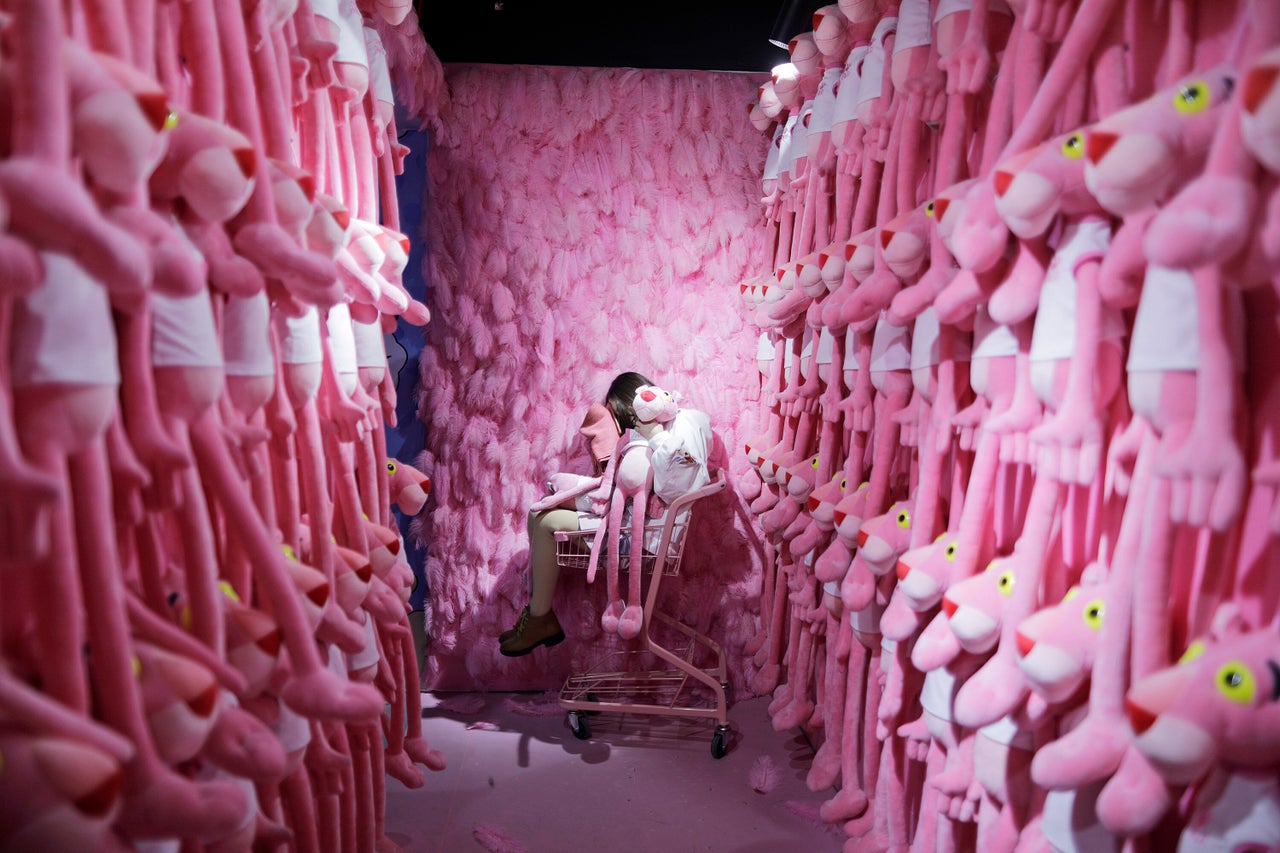 A woman sits in a shopping cart Sunday with Pink Panther toys around at a stress-relief museum in Suzhou, in China's Jiangsu Province.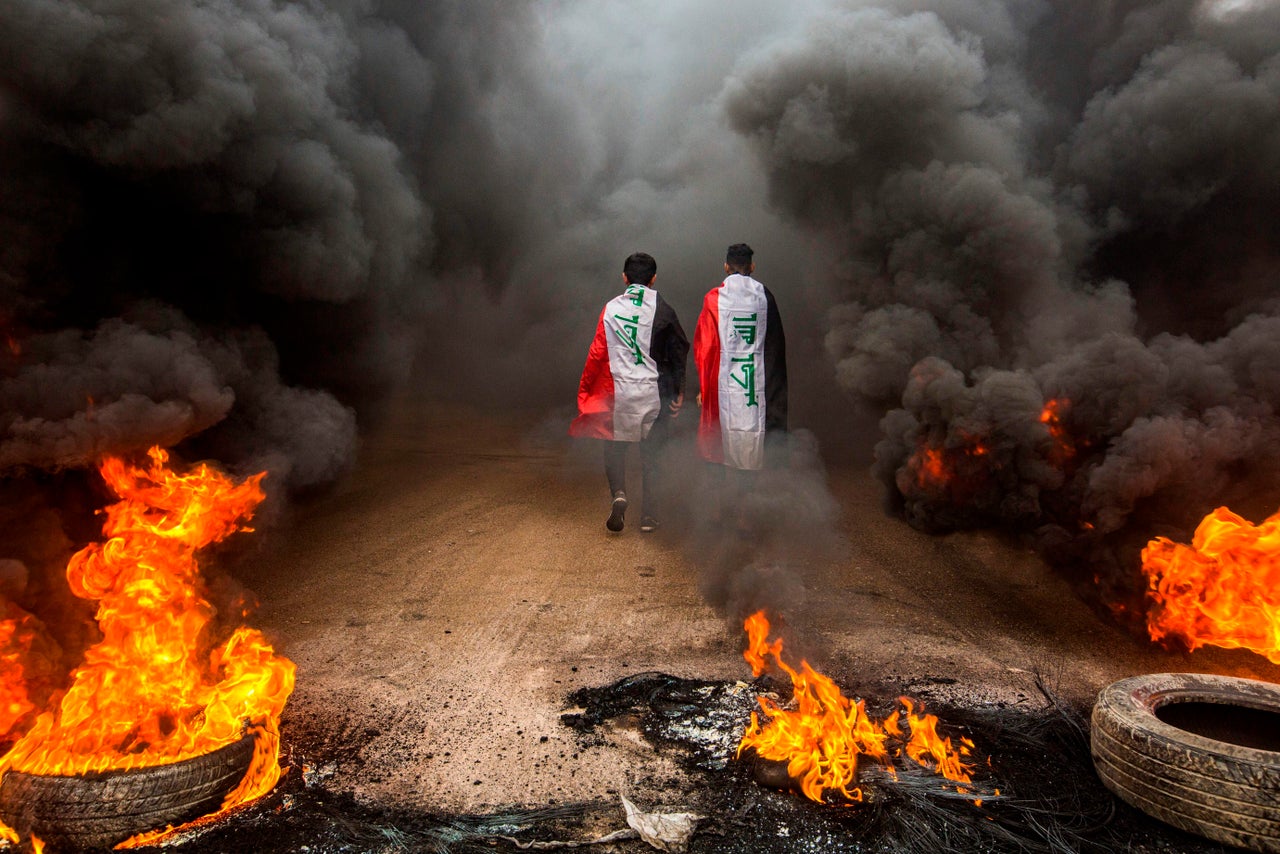 Anti-government protesters draped in Iraqi flags walk into clouds of smoke from burning tires during a demonstration in the southern city of Basra on Sunday as protesters cut off roads and activists called for a general strike.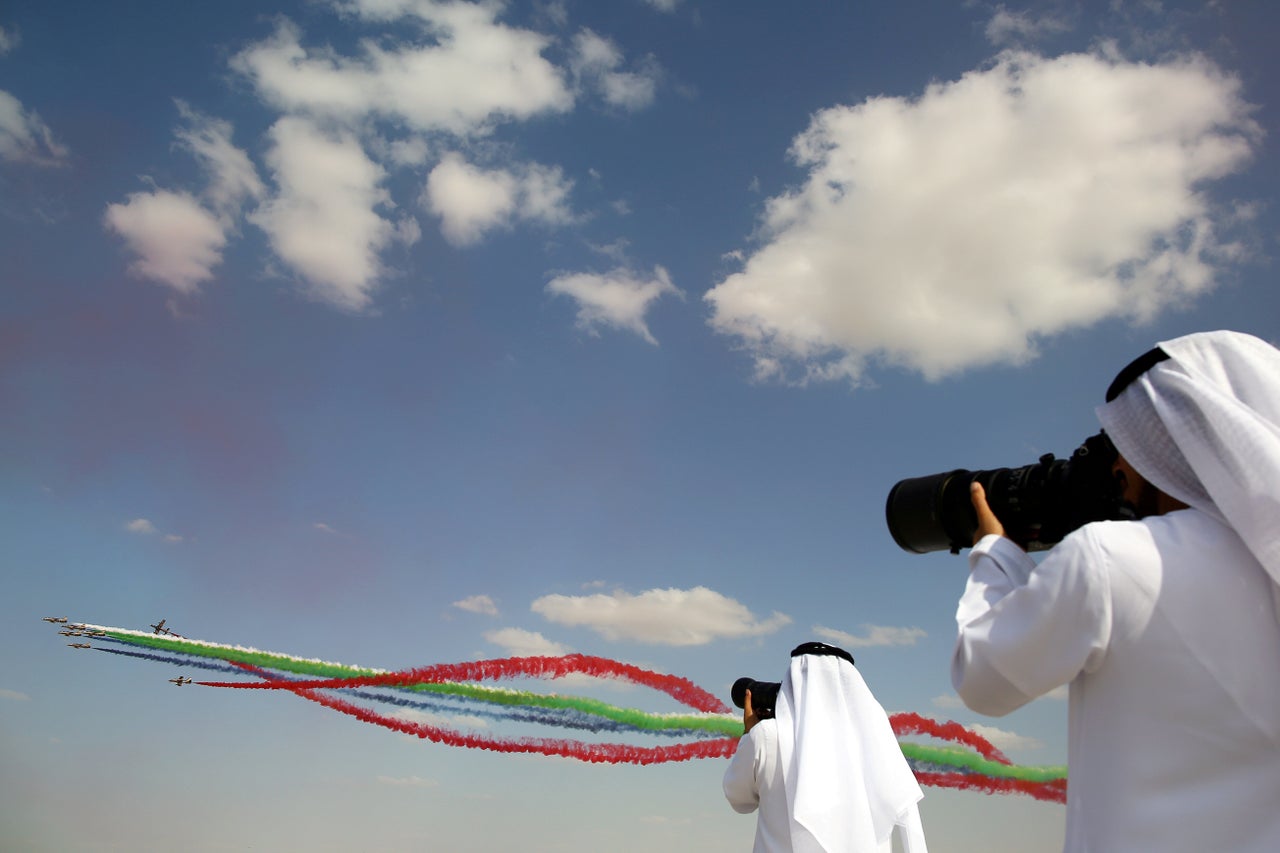 Visitors take photos while United Arab Emirates' Al Fursan perform during the second day of the Dubai Air Show on Monday in the United Arab Emirates.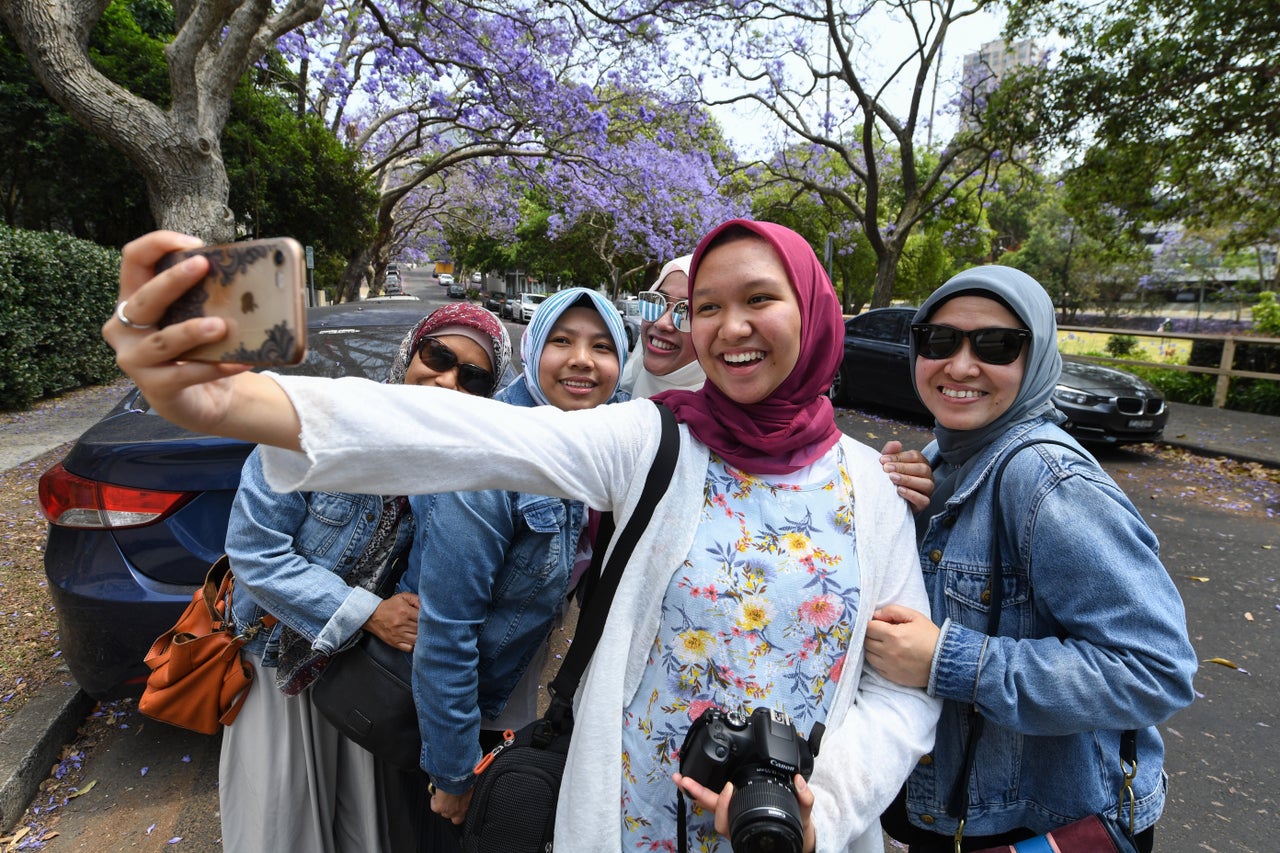 A group of five women take a selfie among the blooming jacaranda trees on McDougall Street in the North Sydney suburb of Kirribilli on Friday in Australia.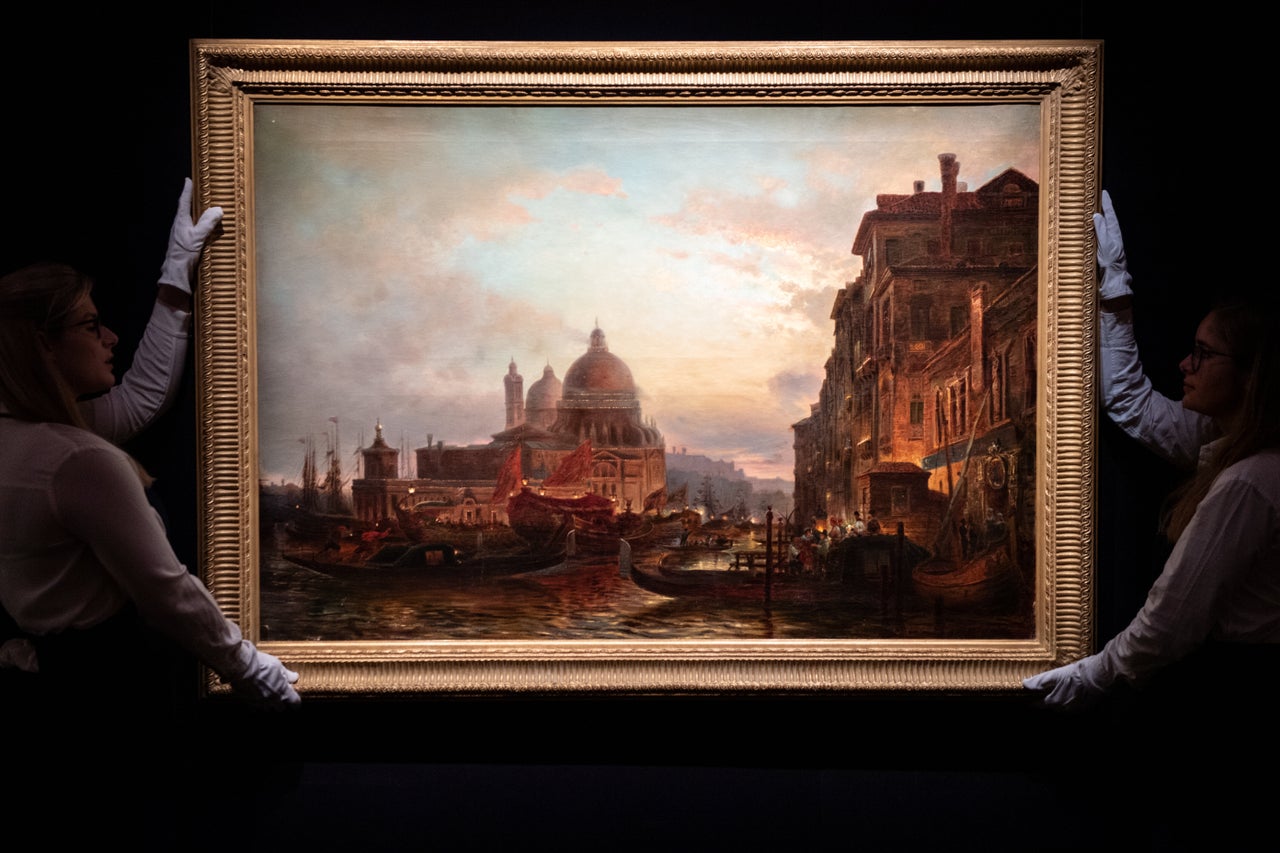 Auction workers hold "Venice at Dusk" by Alexei Bogoliubov, with an estimated value of $500,00 to 760,000, during a preview of Sotheby's Russian Art Sales on Friday in London.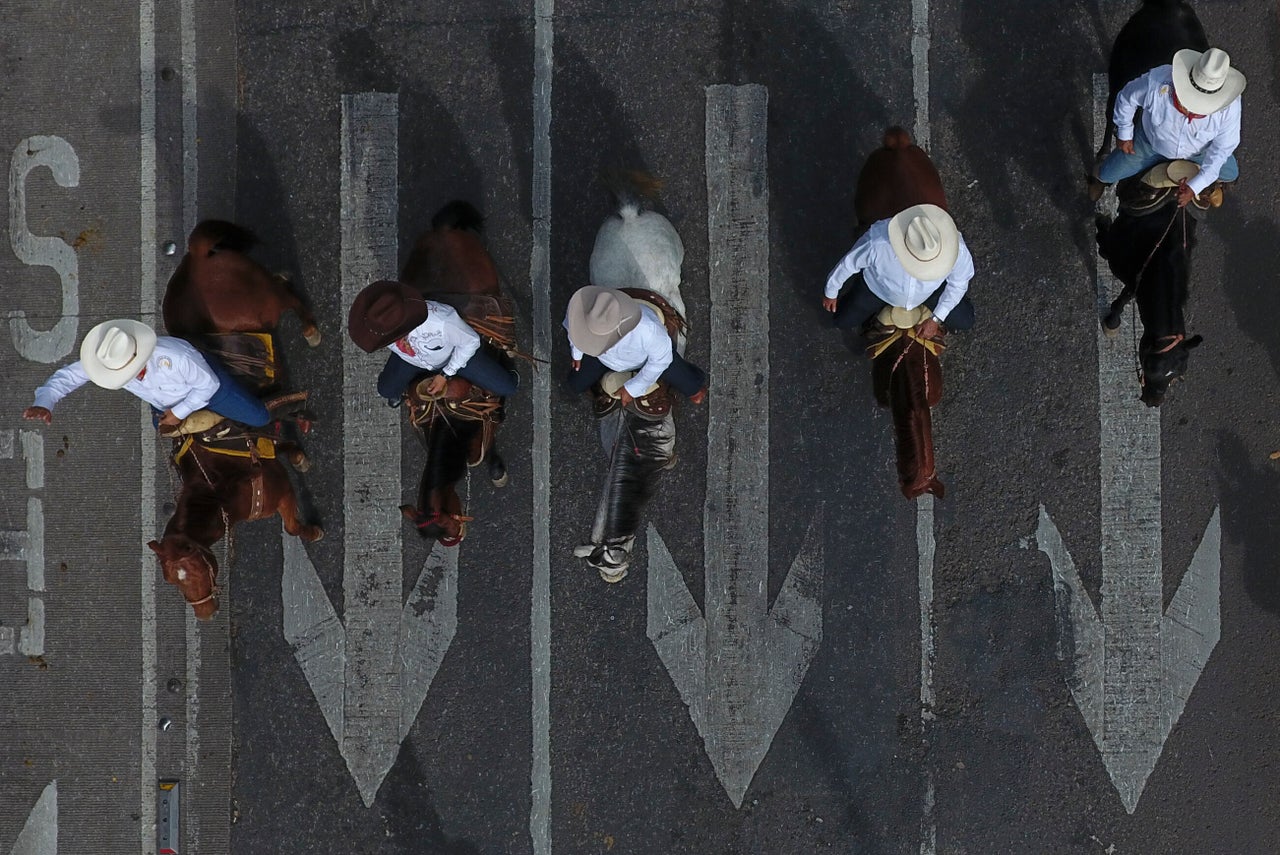 Horses parade on Paseo de la Reforma on the 109th anniversary Wednesday of the start of the Mexican Revolution in Mexico City. More than 1,000 people dressed in period clothing and rode through the streets of the capital after reenacting scenes from the revolution in the city's main square.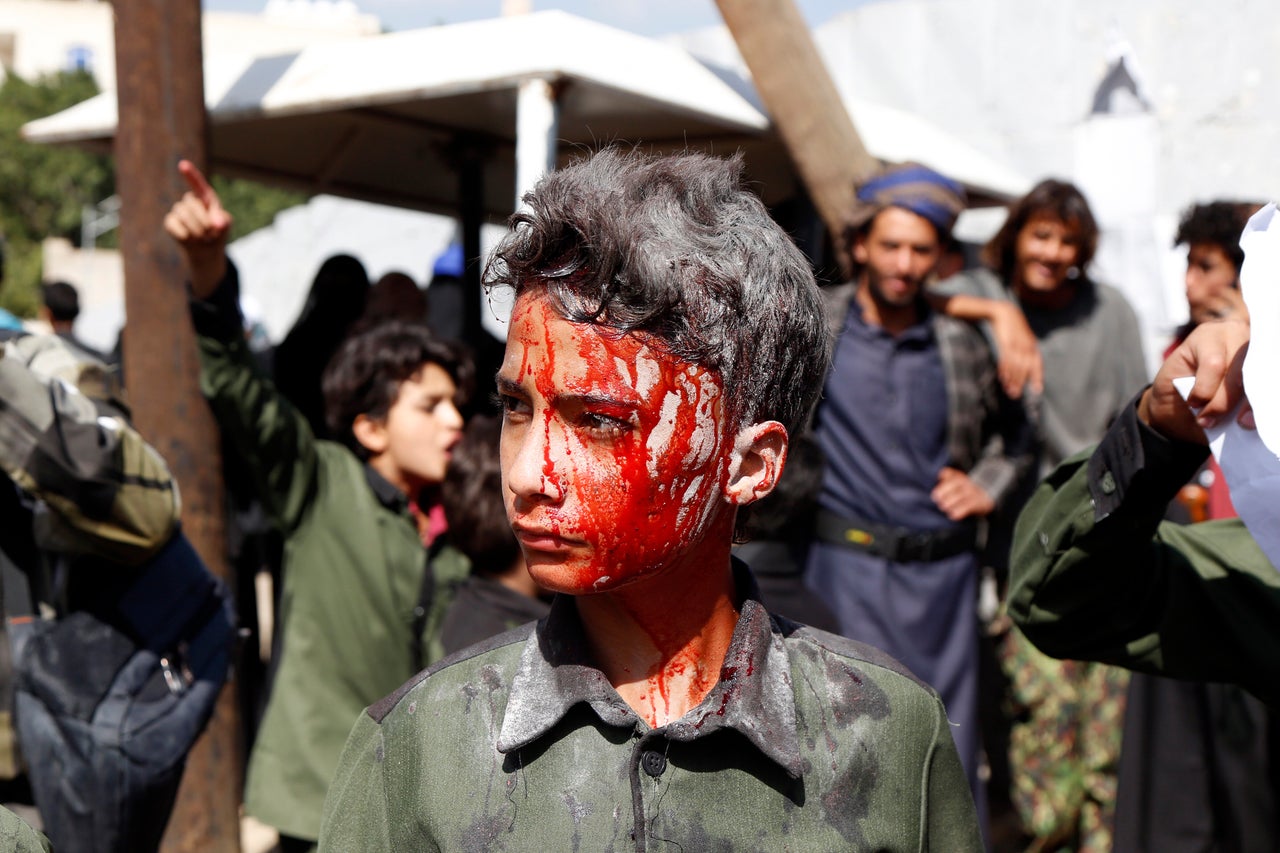 A Yemeni boy covered with fake blood takes part in a protest Wednesday, World Children's Day, against the ongoing war in Yemen in front of the United Nations Office in Sana'a.
Related
Before You Go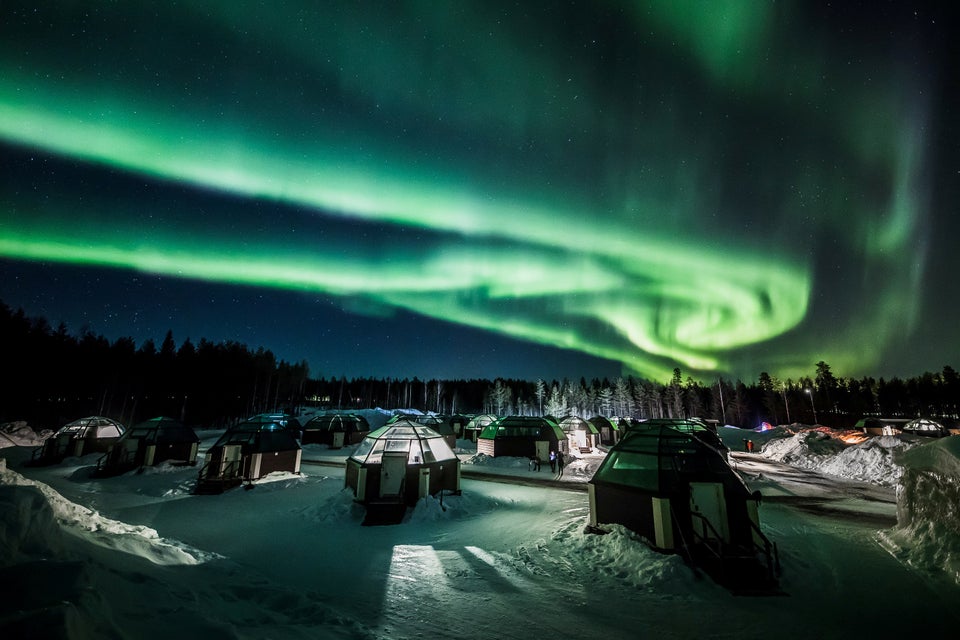 Photos You Missed In 2019
Popular in the Community