With the never-stopping news cycle, it's easy to miss great images that fly under the radar. We've got you covered.
We're highlighting exceptional photos from around the world for the week of Feb. 1 to 7. Check them out below.
ABOVE: The aurora borealis is seen in the sky in Rovaniemi, Finland, on Feb. 6, 2020.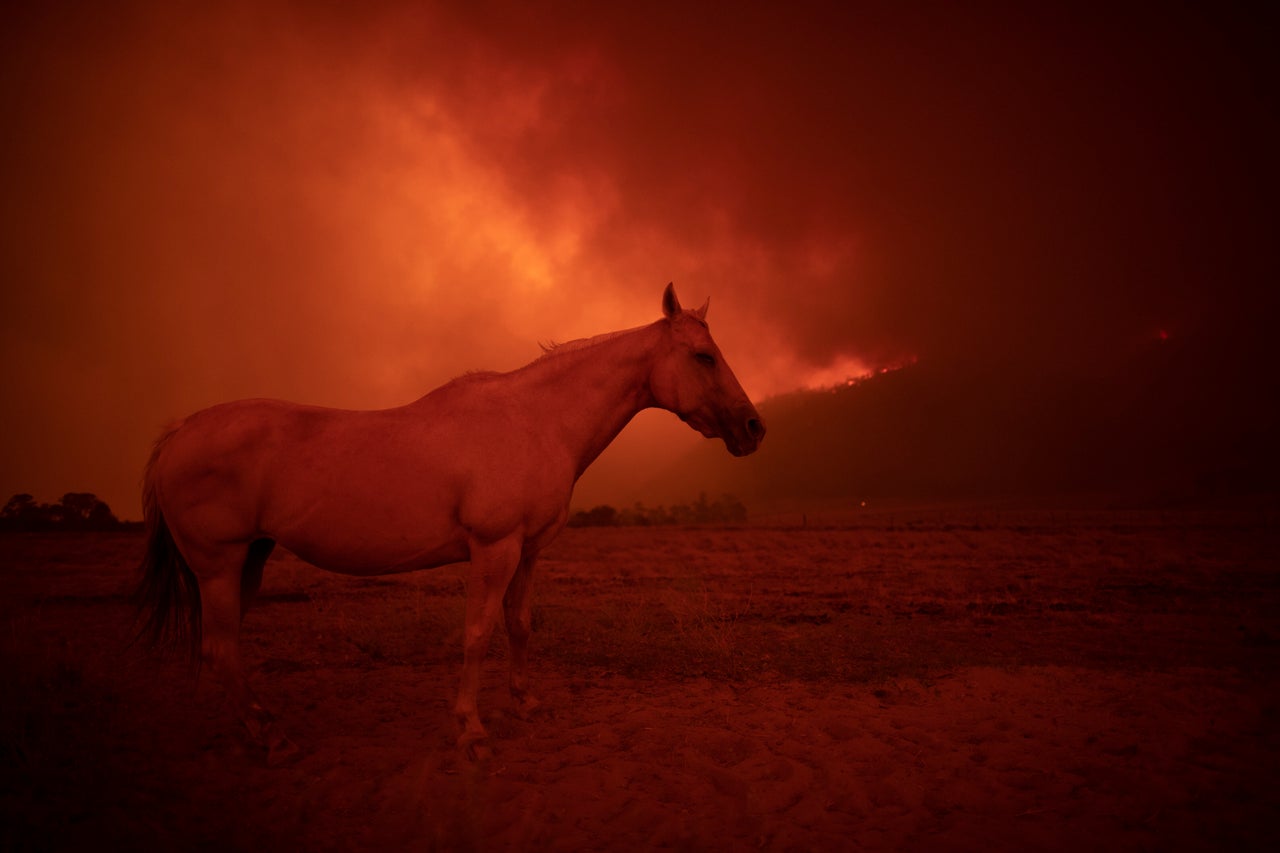 A horse stops in a field in Canberra, Australia, as bushfires rage around it on Feb. 1, 2020.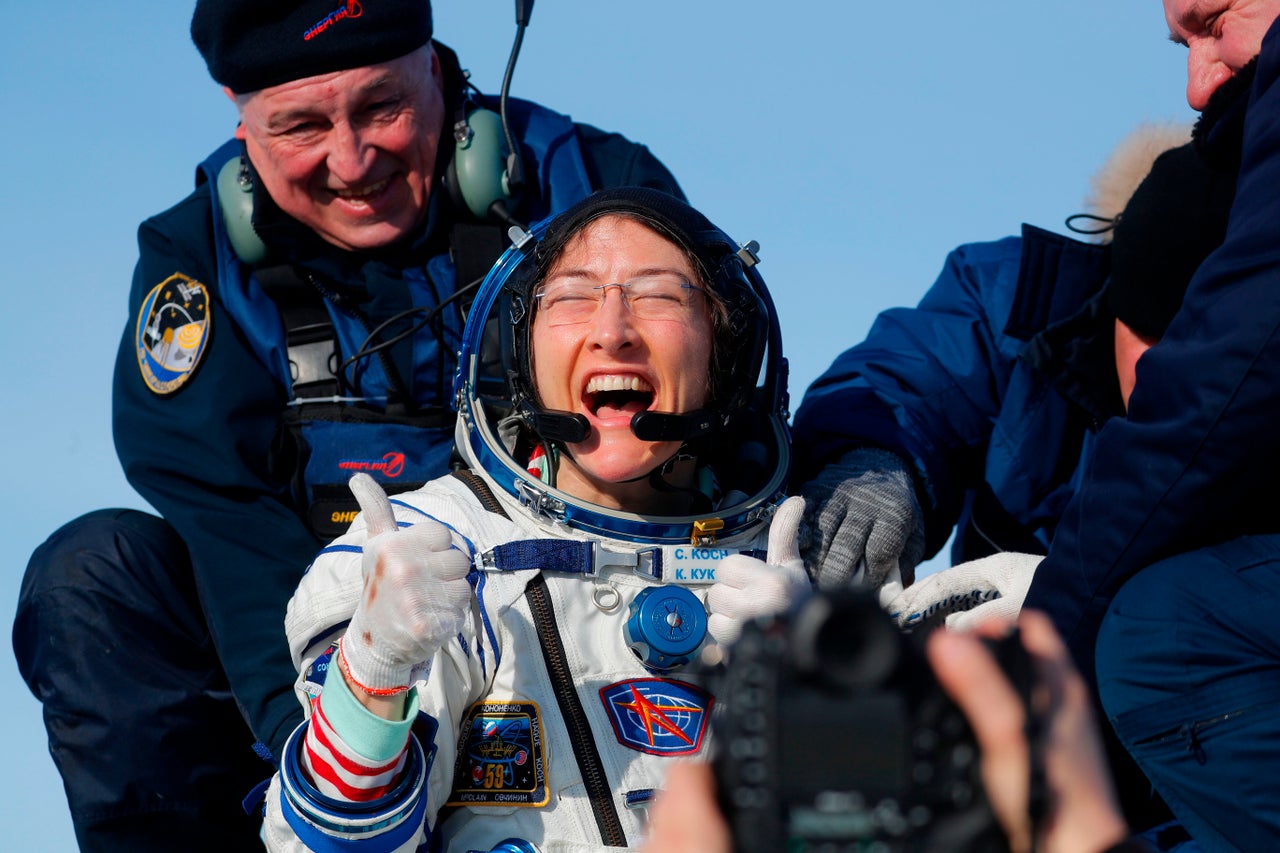 NASA astronaut Christina Koch reacts shortly after landing in a remote area outside the town of Dzhezkazgan (Zhezkazgan), Kazakhstan, on Feb. 6, 2020.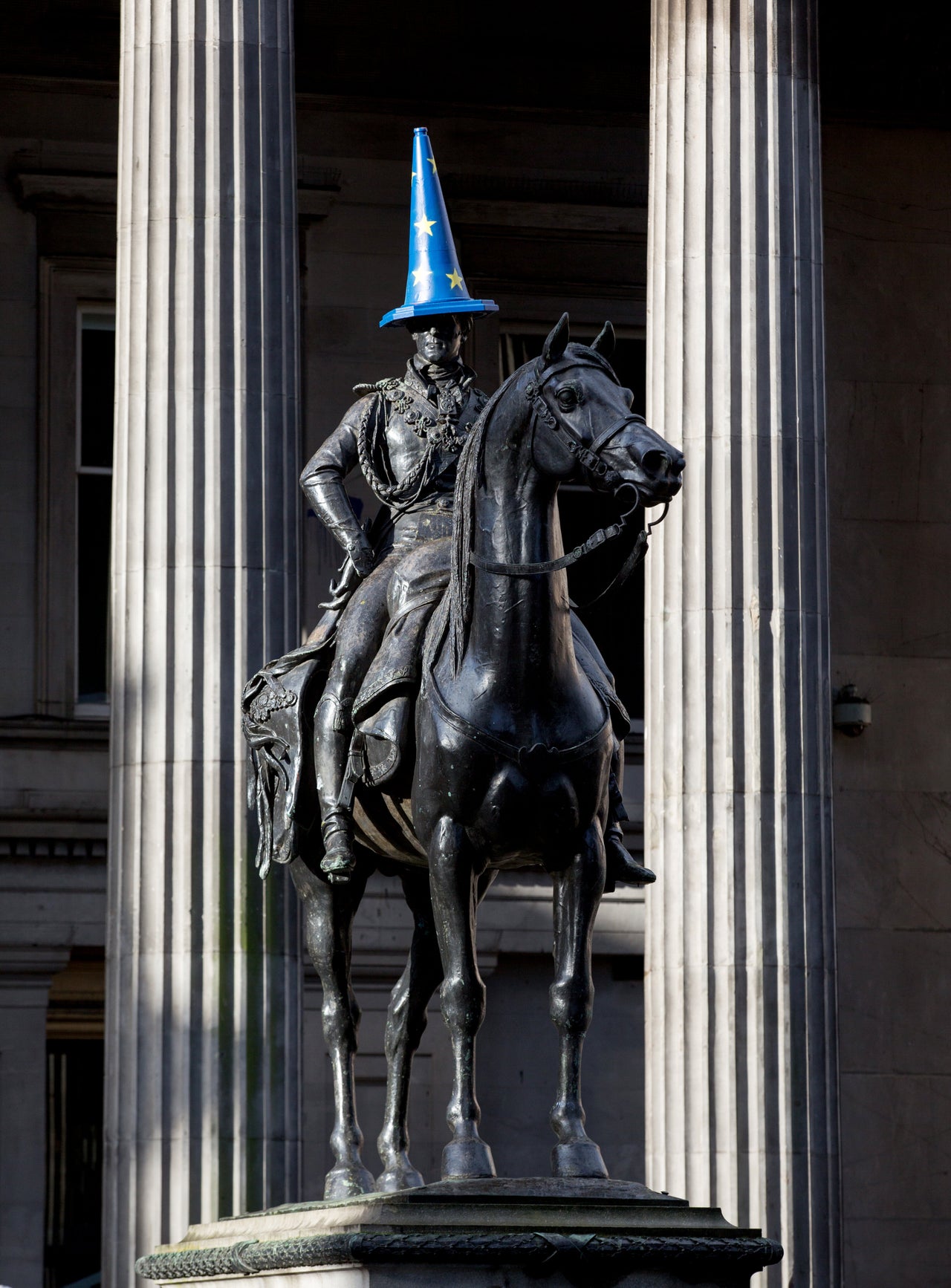 The iconic Duke of Wellington statue on Royal Exchange Square outside the Gallery of Modern Art in Glasgow, Scotland, sports an EU flag traffic cone on Feb. 3, 2020. A target of students and revelers, the statue has often worn an ordinary orange traffic cone.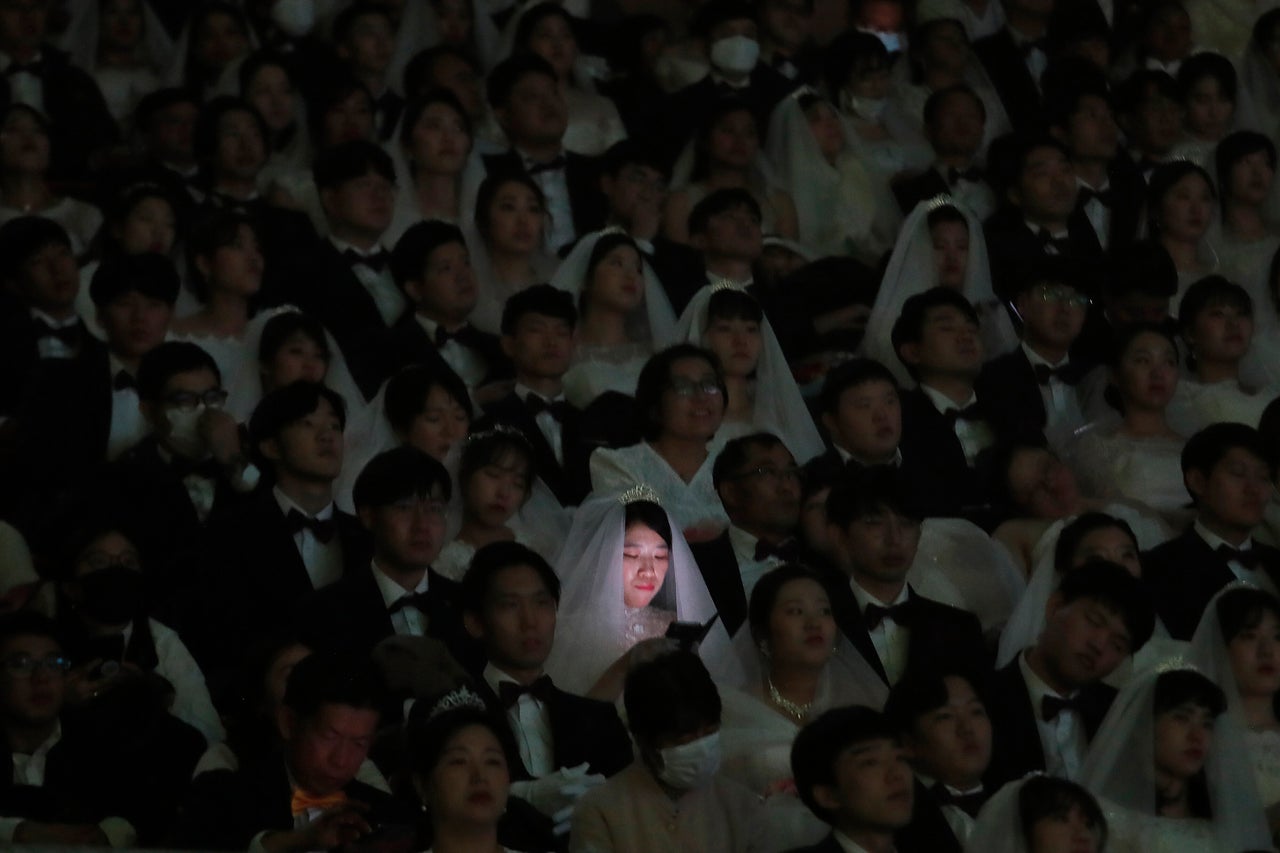 A bride watches her smartphone during a mass wedding ceremony at the Cheong Shim Peace World Center in Gapyeong, South Korea, on Feb. 7, 2020.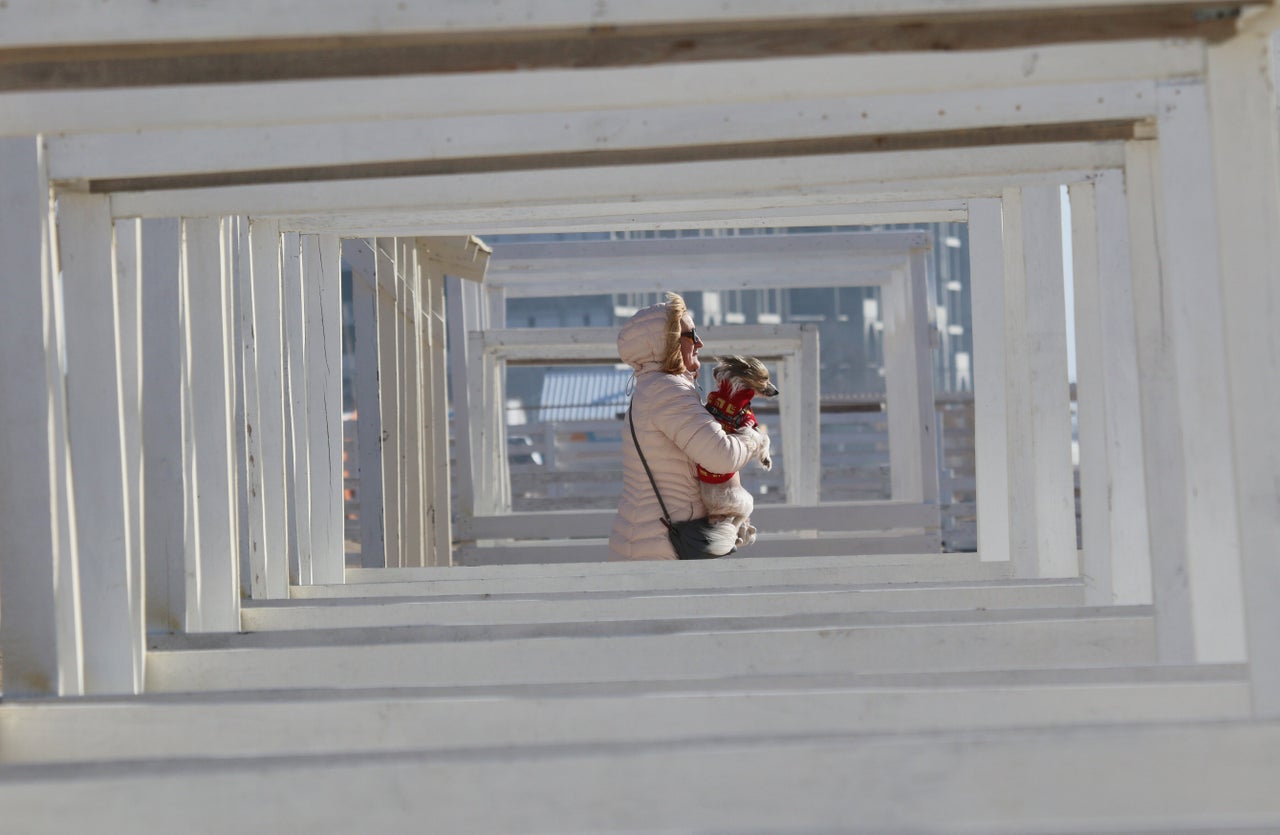 A woman carries a dog on a beach in the Black Sea port of Yevpatoriya, Crimea, on Feb. 2, 2020.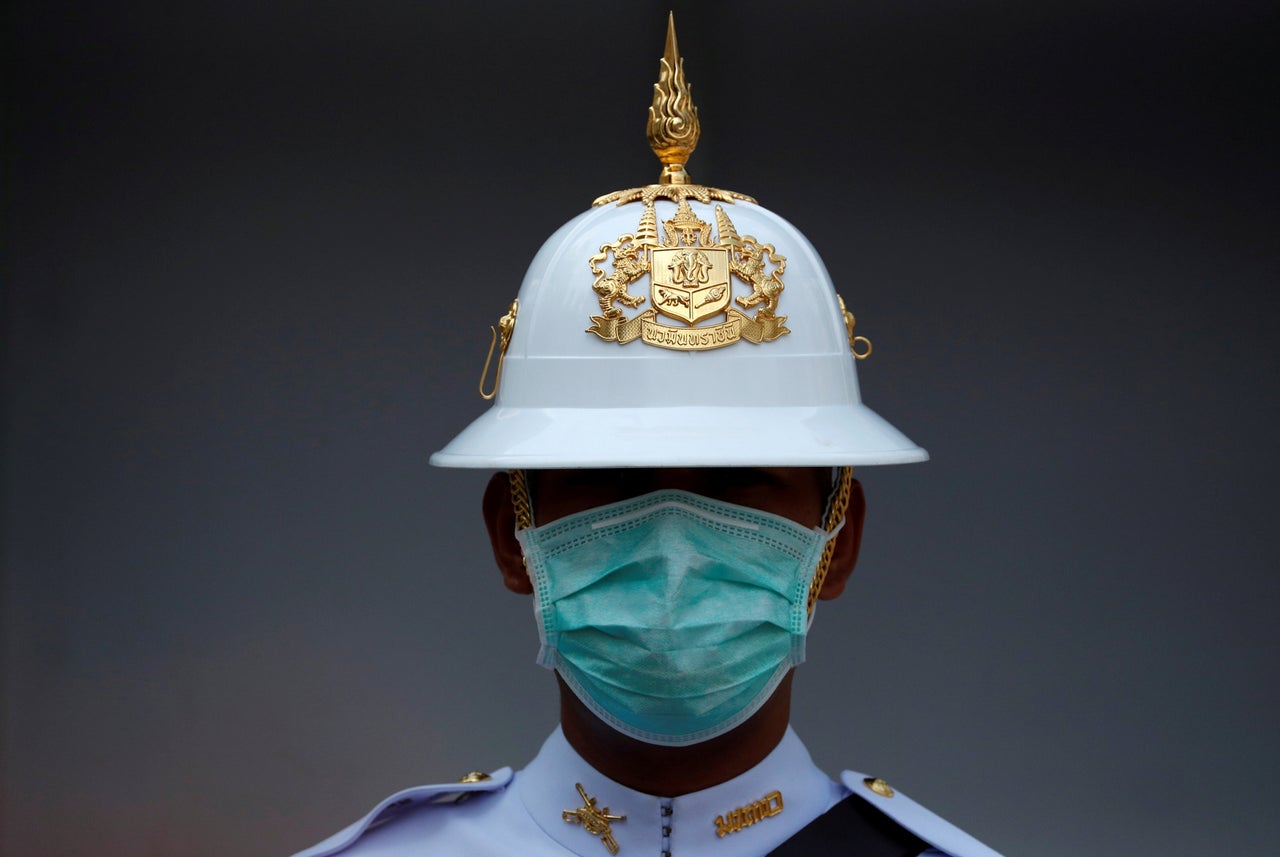 A Thai Royal Guard wears a mask standing inside the Royal Palace in Bangkok, Thailand, on Feb. 5, 2020.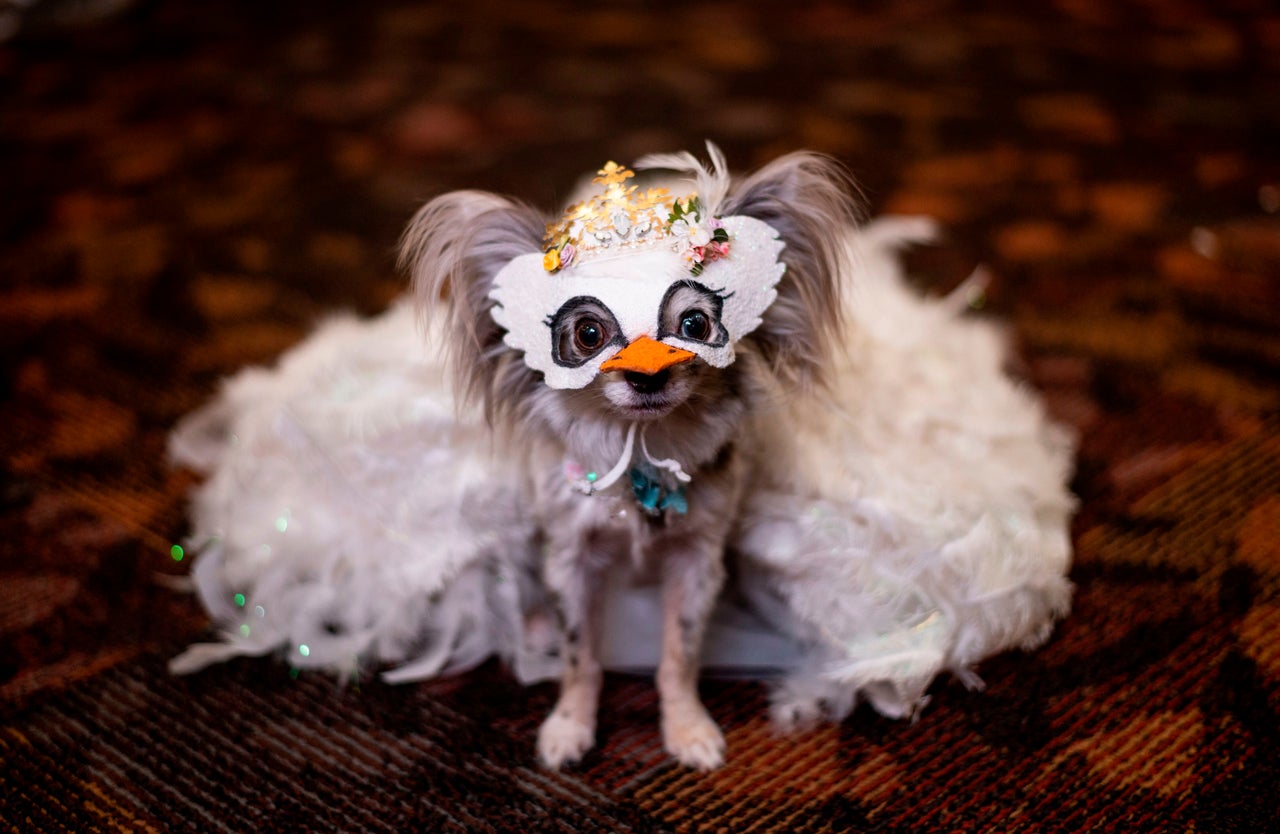 A dog is dressed in a mask and costume for the 17th annual New York Pet Fashion Show on Feb. 6, 2020, in New York City.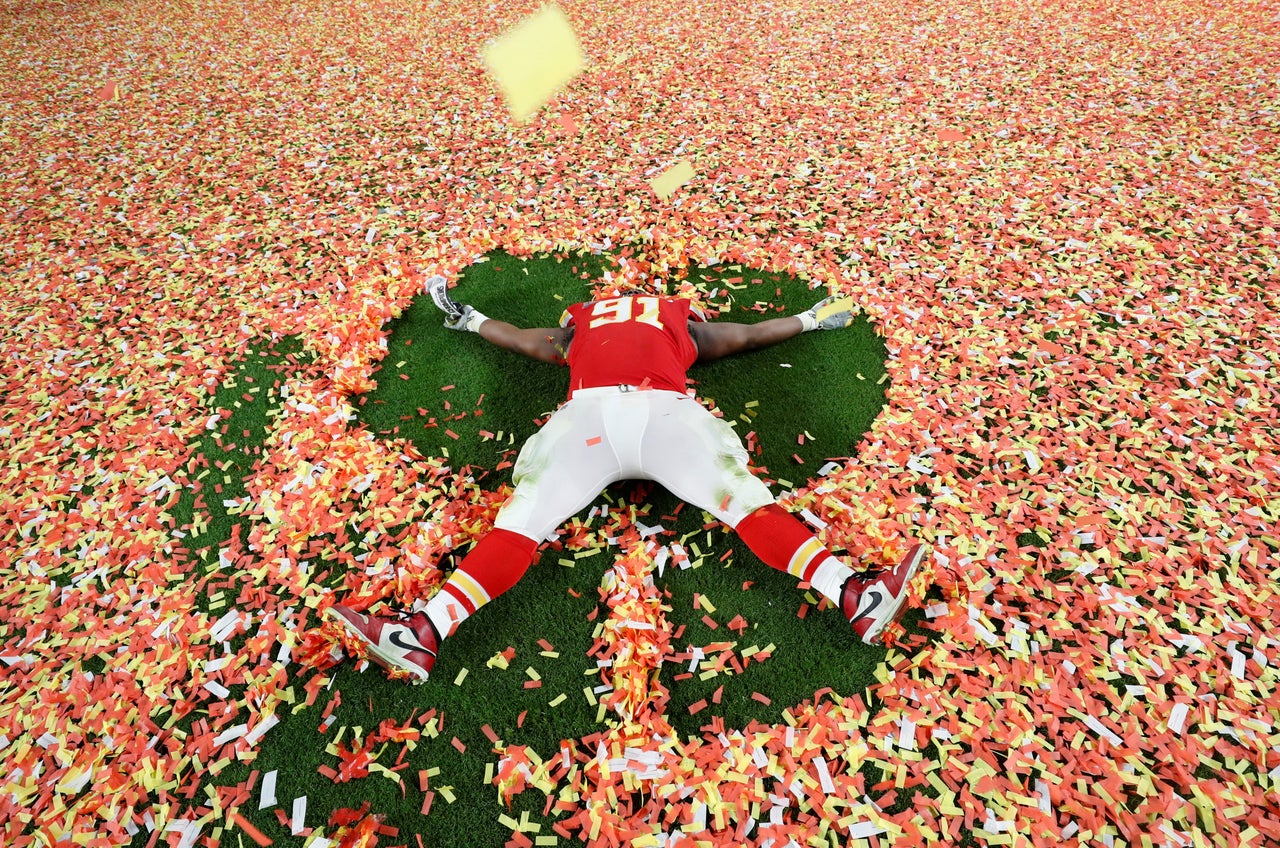 Derrick Nnadi of the Kansas City Chiefs celebrates after winning Super Bowl LIV in Miami on Feb. 2, 2020.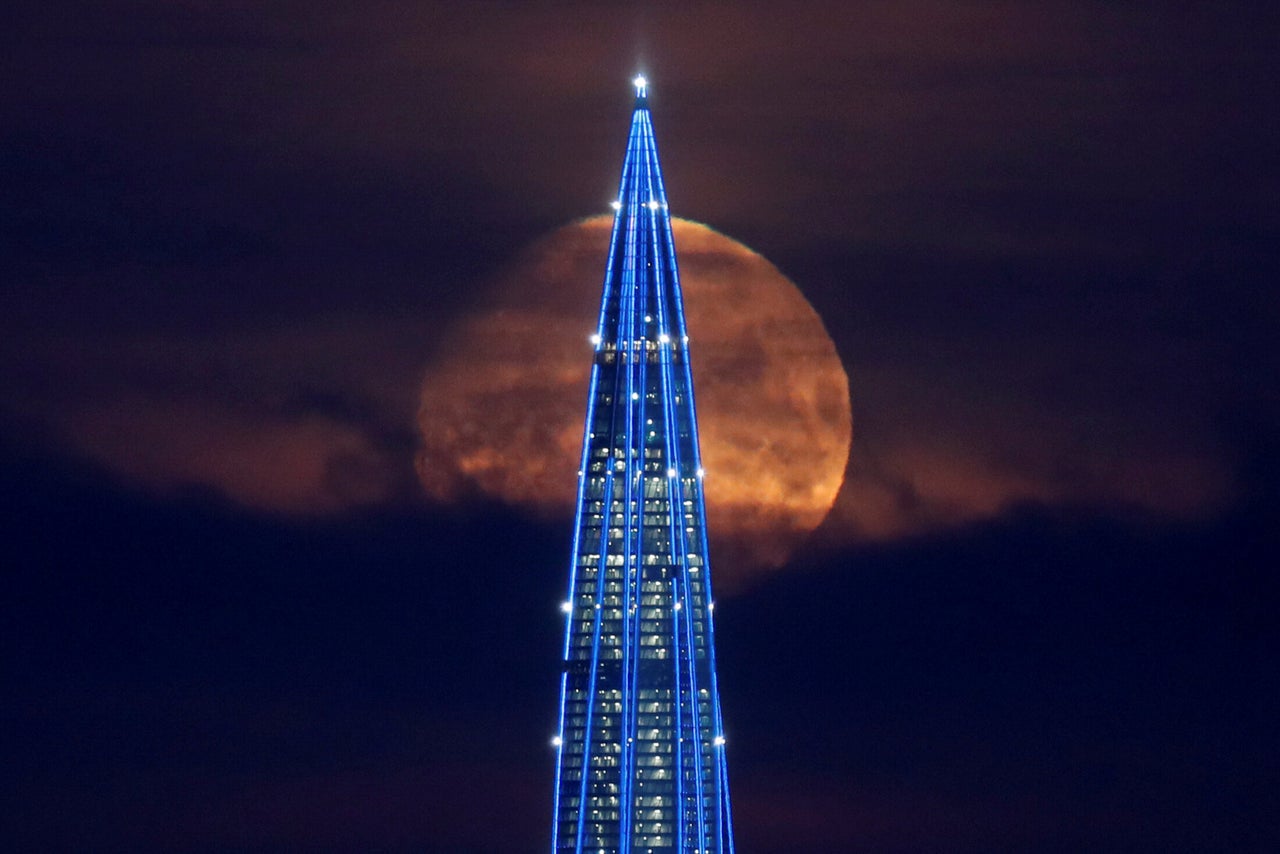 The moon sets behind the Lakhta Centre, a business tower under construction in St. Petersburg, Russia, on Feb. 7, 2020.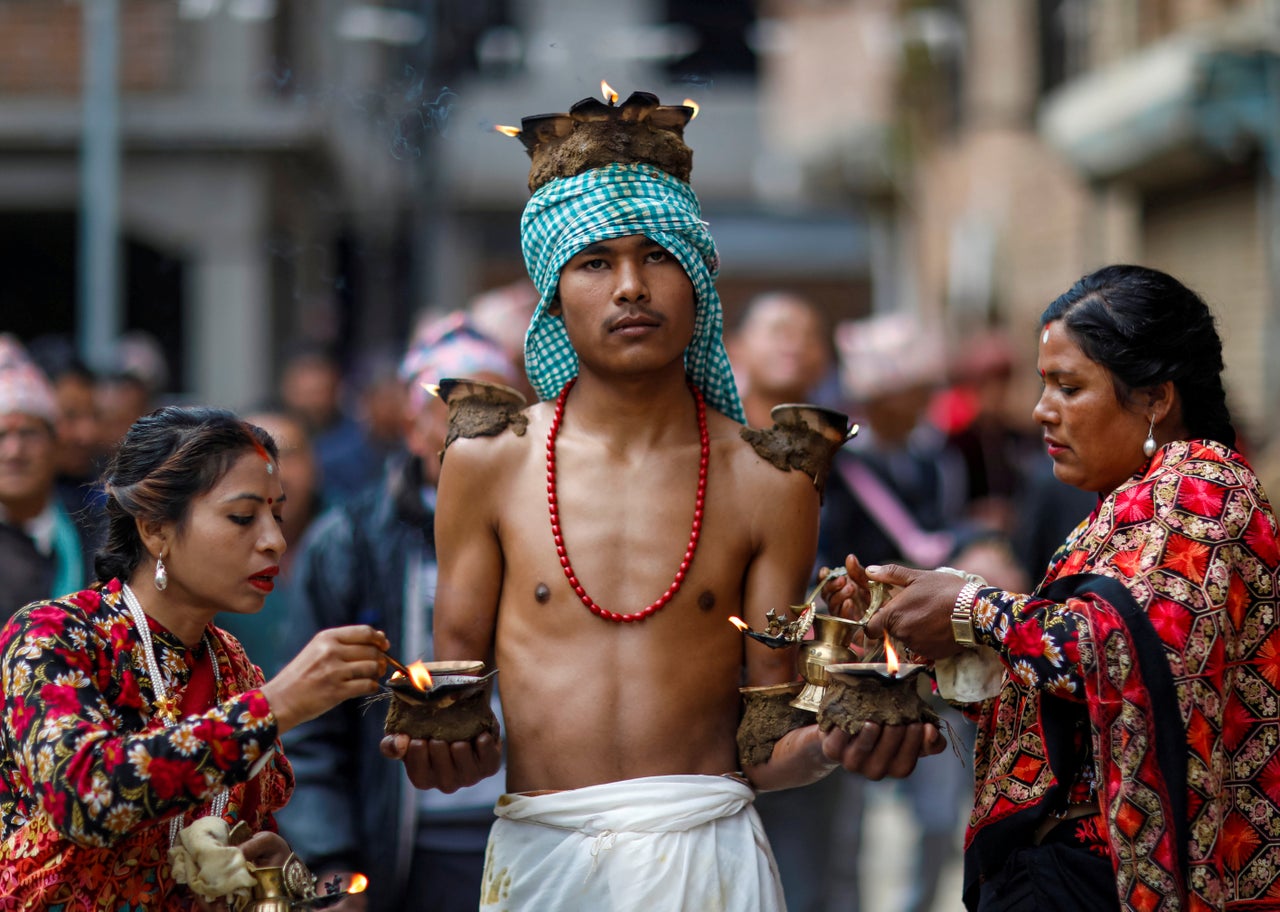 Devotees with lit oil lamps perform religious rituals during the Swasthani Brata Katha festival at Thecho in Lalitpur, Nepal, on Feb. 6, 2020.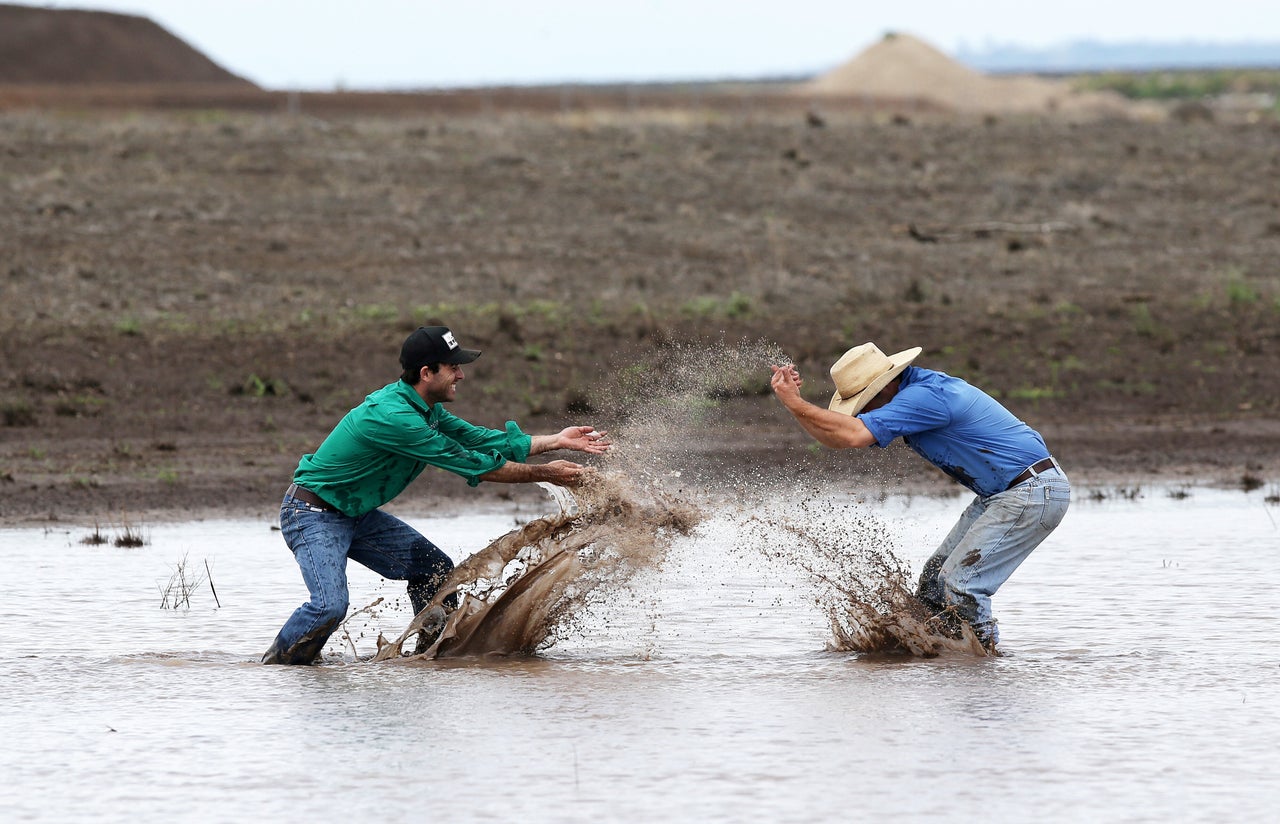 Liverpool Plains farming neighbors James Purshouse (left) and Jock Tudgey splash water on one another after rainfall on Tudgey's property in New South Wales, Australia, on Feb. 7, 2020.