With the news continuing to revolve around the coronavirus pandemic, it's easy to miss great images that fly under the radar. We've got you covered.
We're highlighting exceptional photos from around the world for the week of May 9 to 15. Check them out below.
Above: Italian violinist Fiamma Flavia Paolucci performs at Tor Vergata Hospital in Rome on Tuesday as the world marked International Nurses Day. Health care professionals have been working around the clock during the coronavirus pandemic.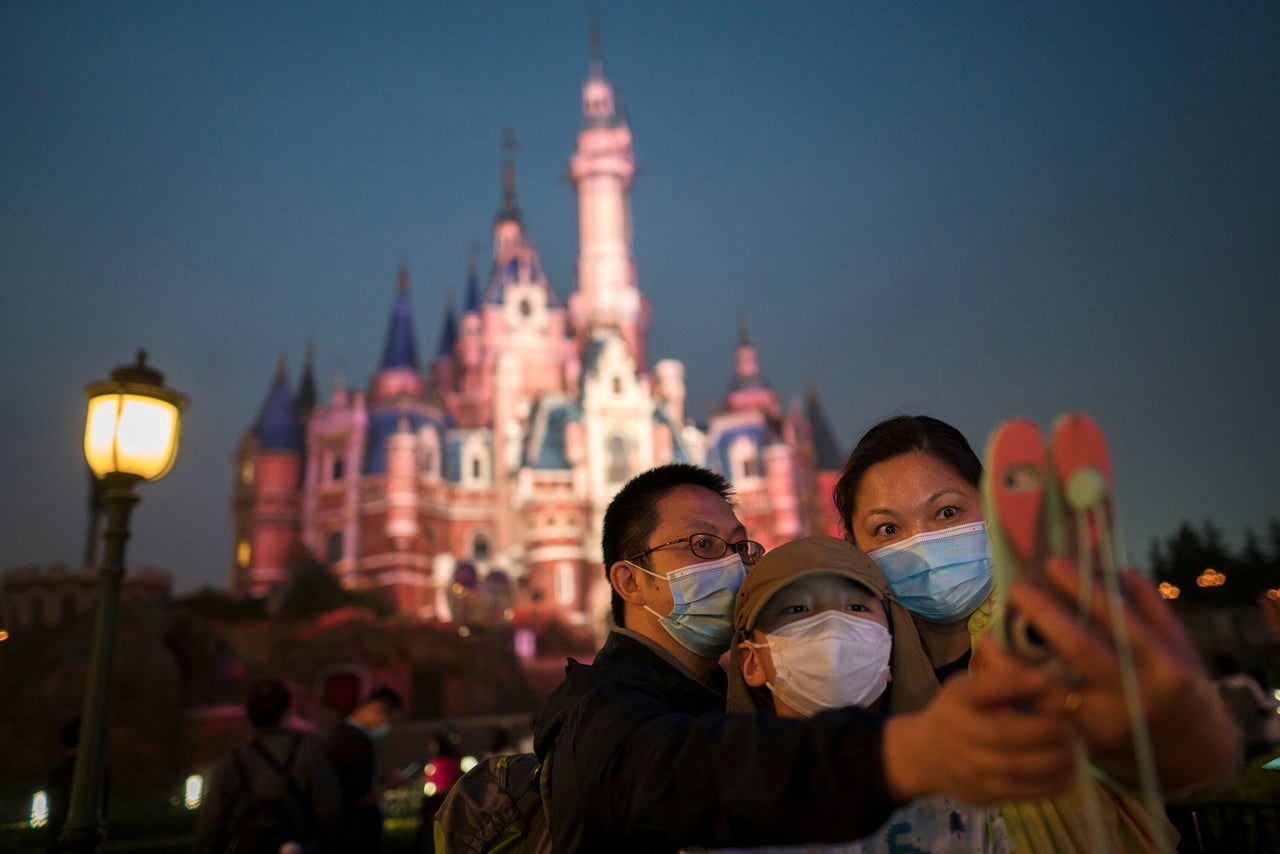 Tourists visit Shanghai Disneyland after its reopening on Monday. Shanghai Disneyland was shut down during the pandemic. Its return offers a potential model for other mass entertainment venues as they open for business again.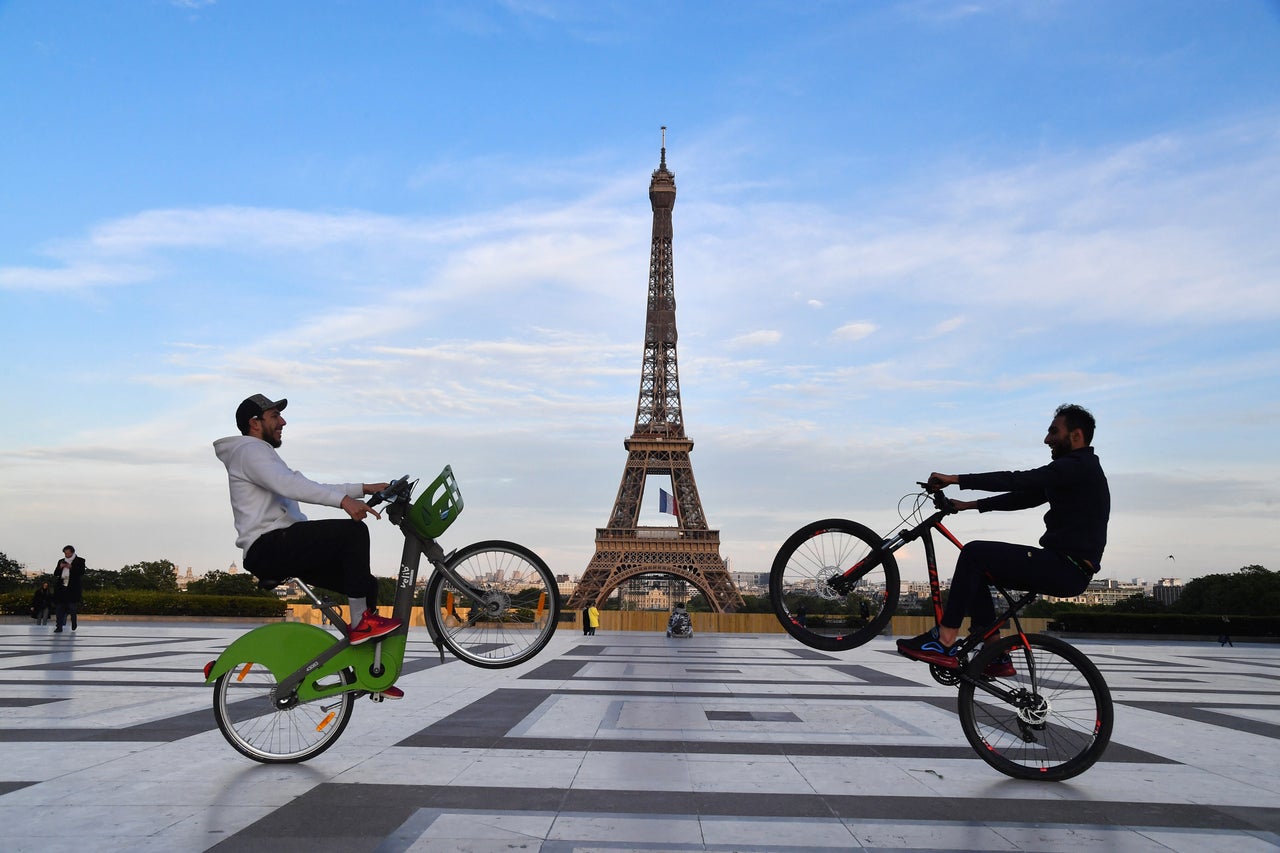 Two cyclists perform wheelies in Paris's Trocadero Square next to the Eiffel Tower on Tuesday.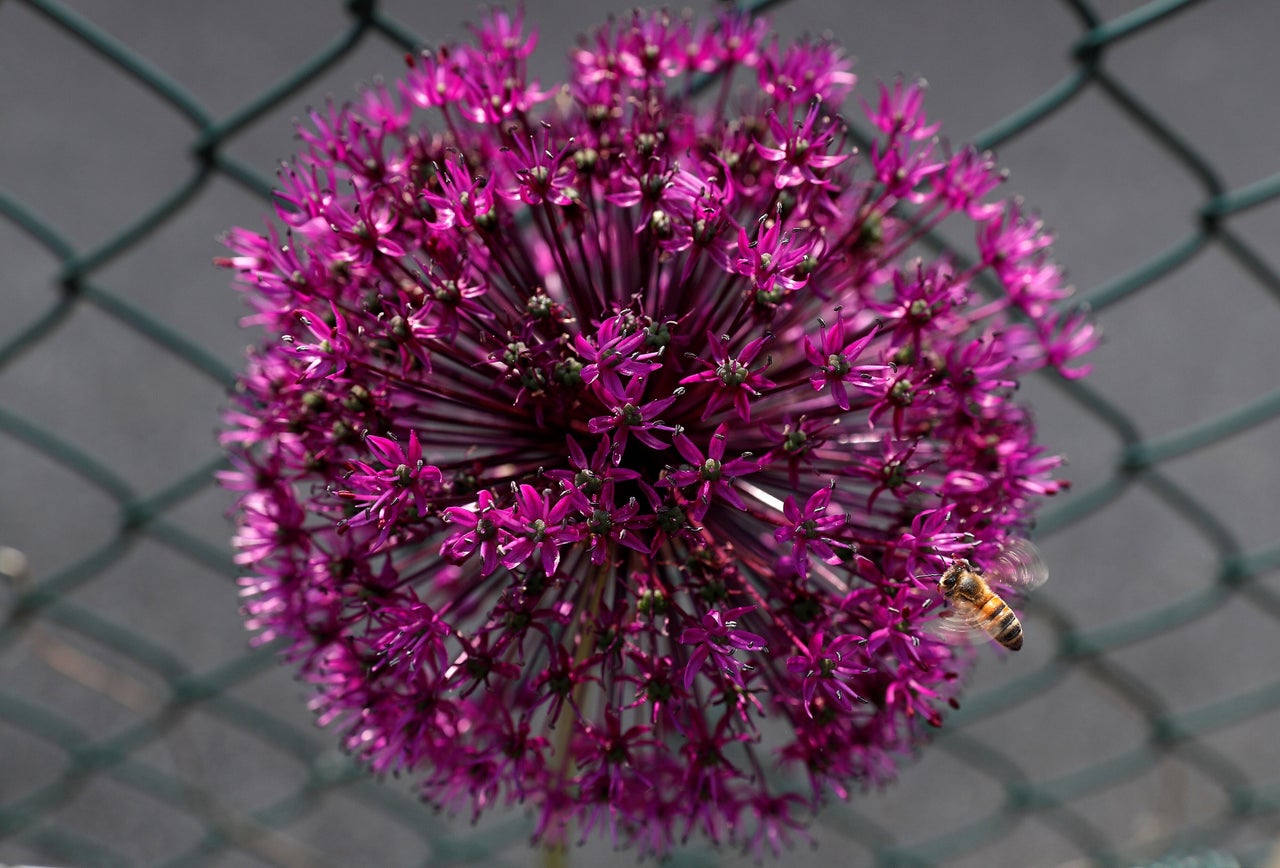 A bee takes pollen from the head of a purple allium in Goring, west of London, on Saturday.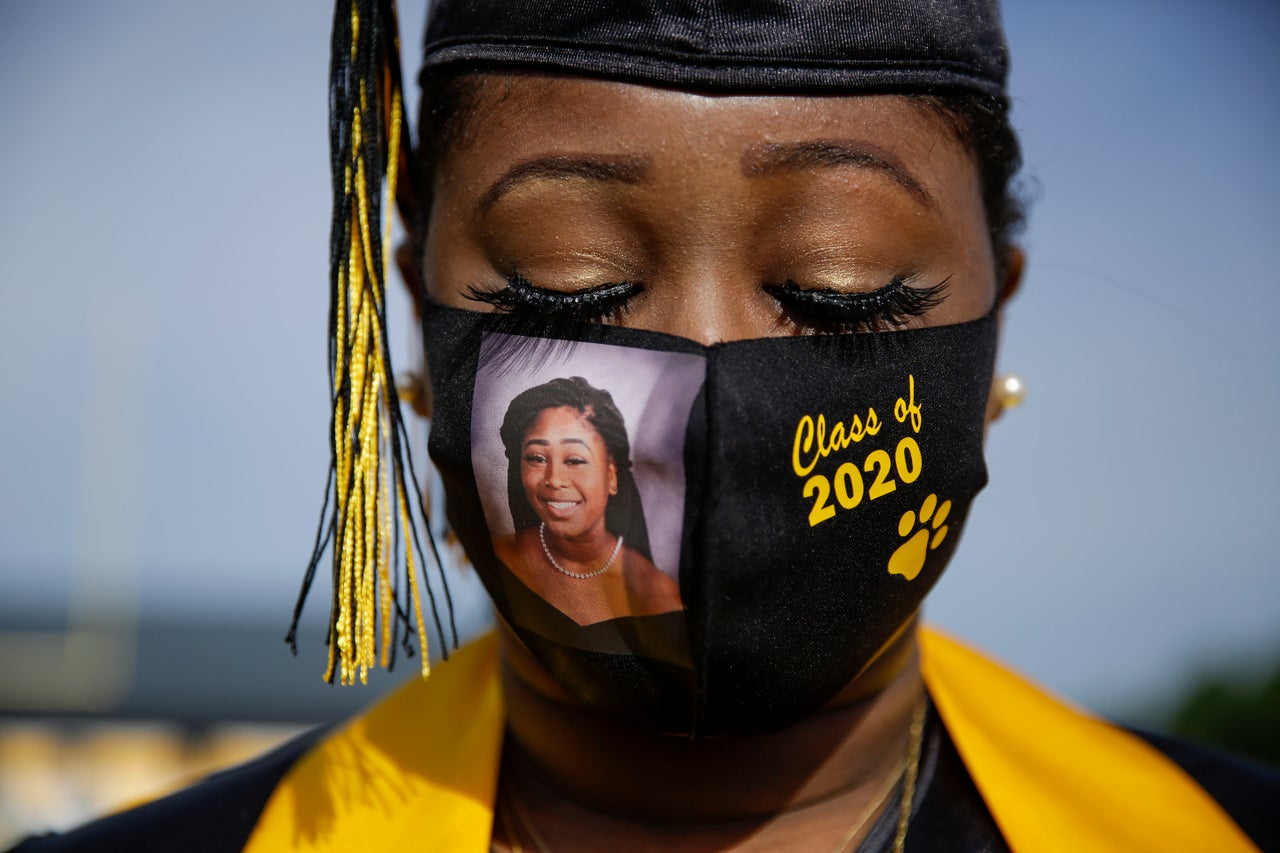 Senior Yasmine Protho, 18, wears a photo of herself and Class of 2020 on her protective mask amid the coronavirus pandemic as she graduates Friday with only nine other classmates with limited family attending at Chattahoochee County High School in Cusseta, Georgia.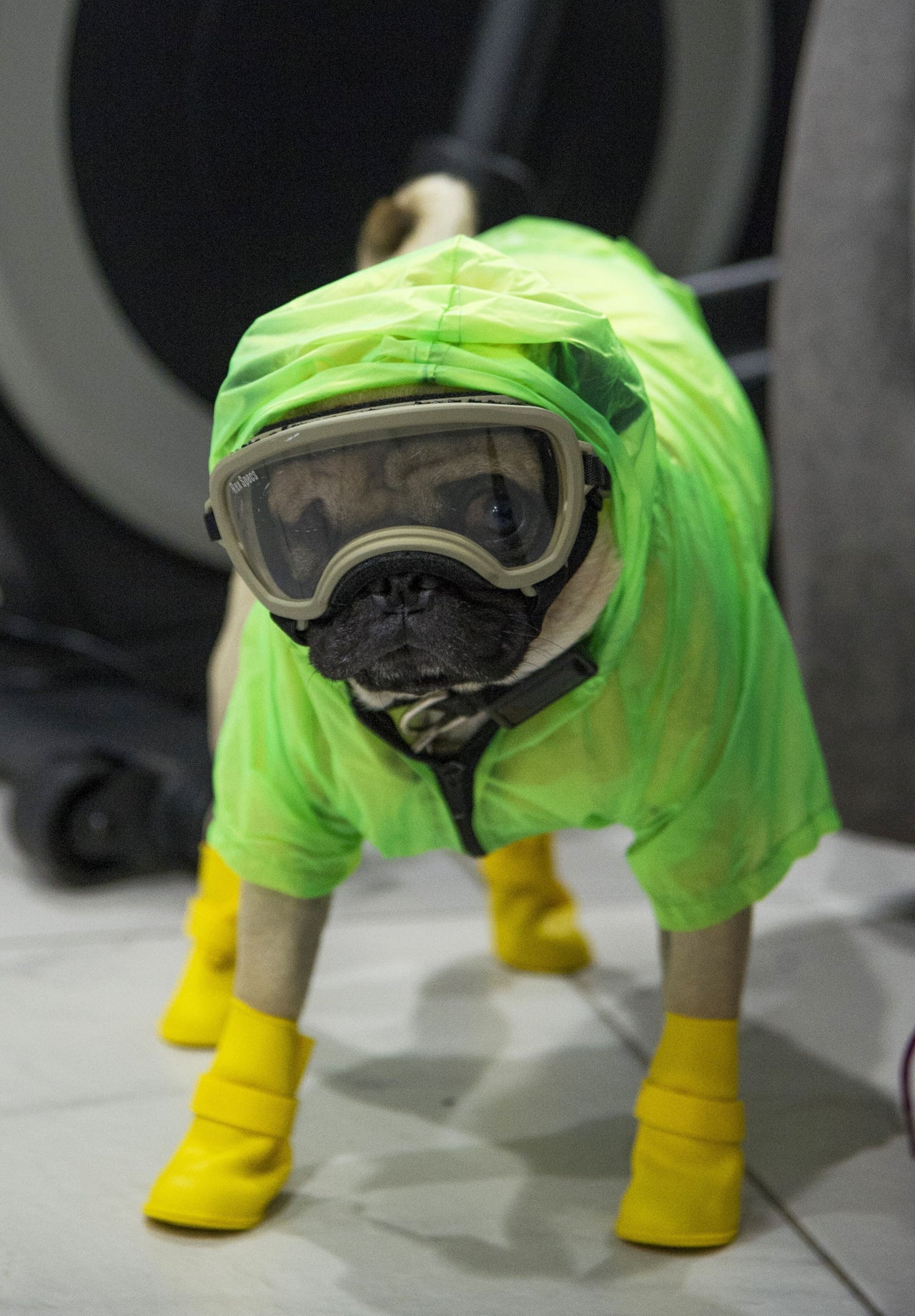 Psychologist and neuropsychologist Lucia Ledesma Torres's dog, Harley, aka El Tuerto, wears protective equipment Wednesday to prevent the spread of the new coronavirus in Mexico City.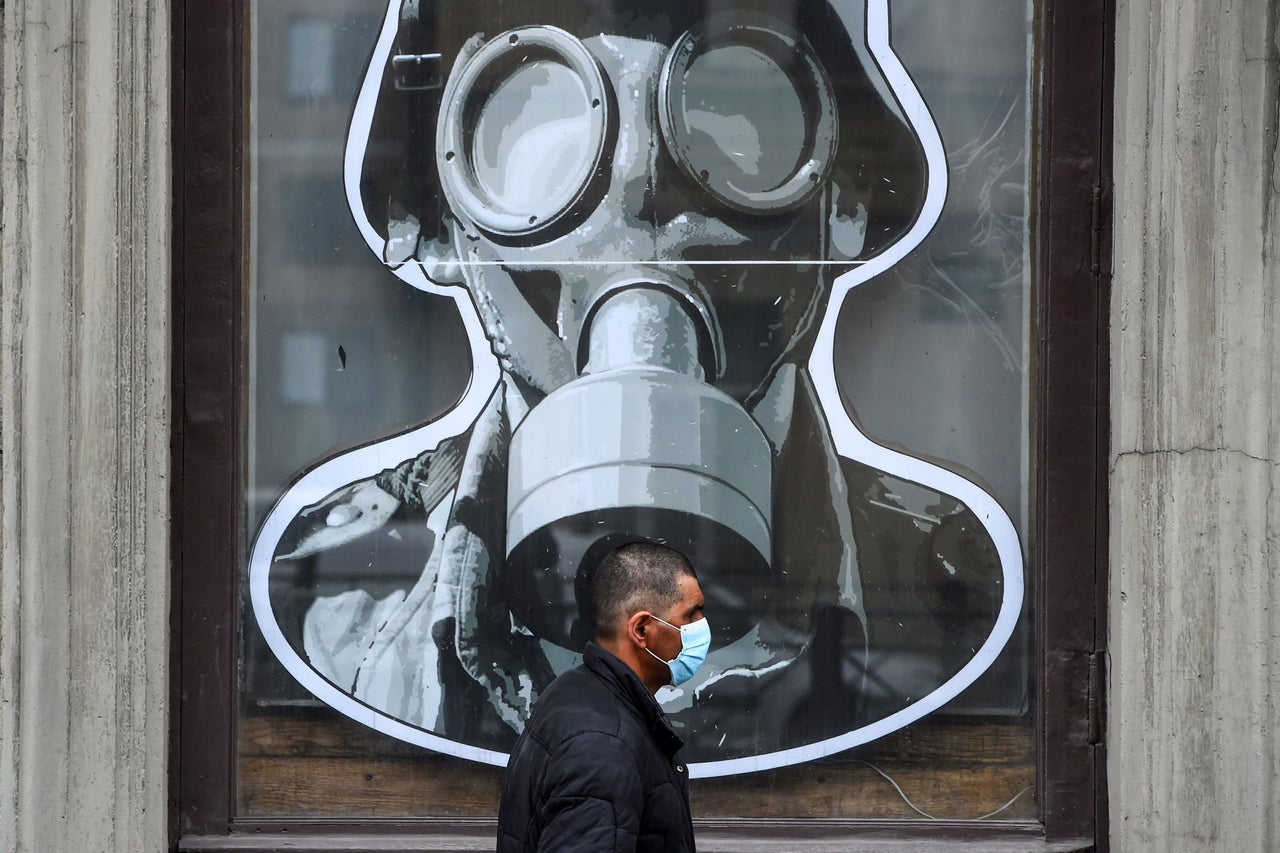 A man wearing a protective face mask walks past a military store Monday in St. Petersburg during a strict lockdown in Russia.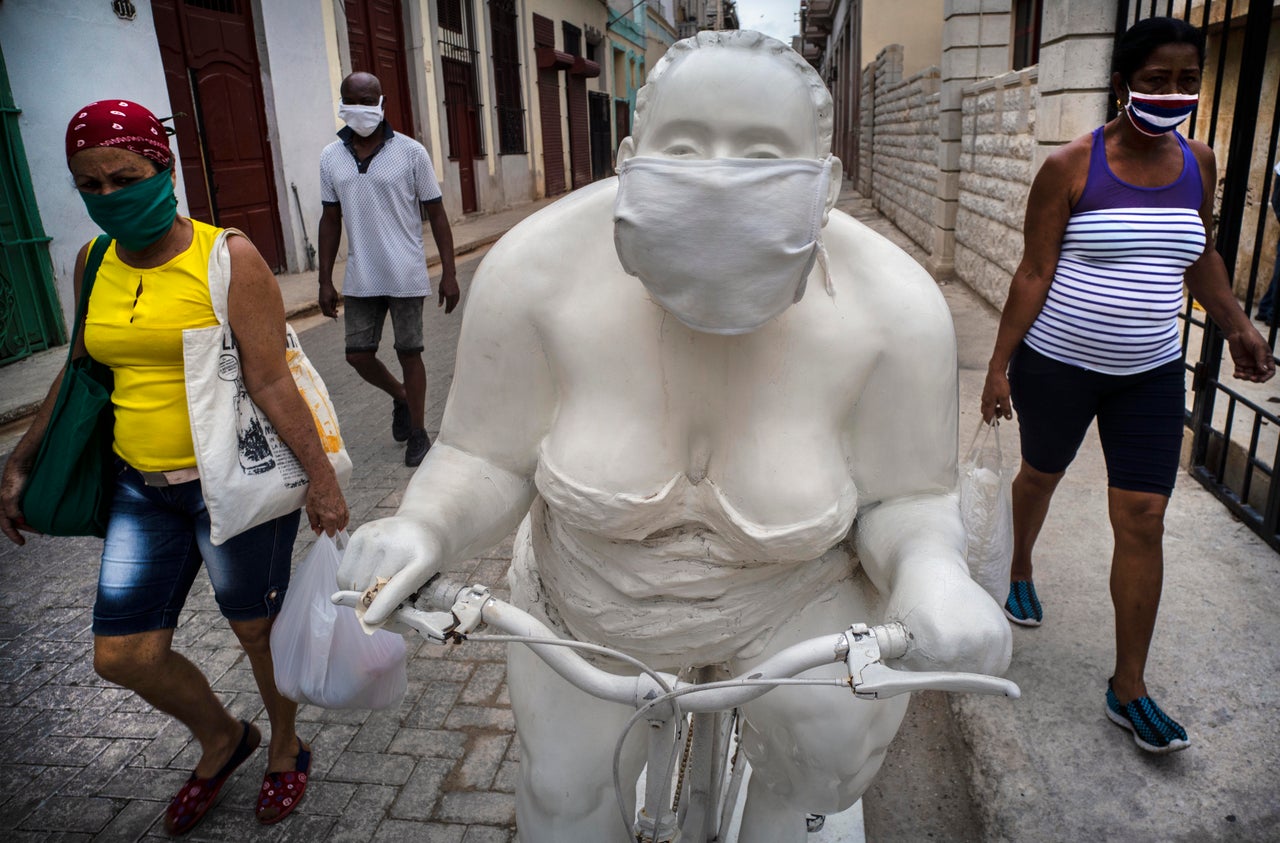 Pedestrians wearing face masks Wednesday as a precaution against the spread of the coronavirus walk by one of Xu Hongfei's "Fat Ladies" sculptures that someone adorned with a mask to promote social distancing in Havana.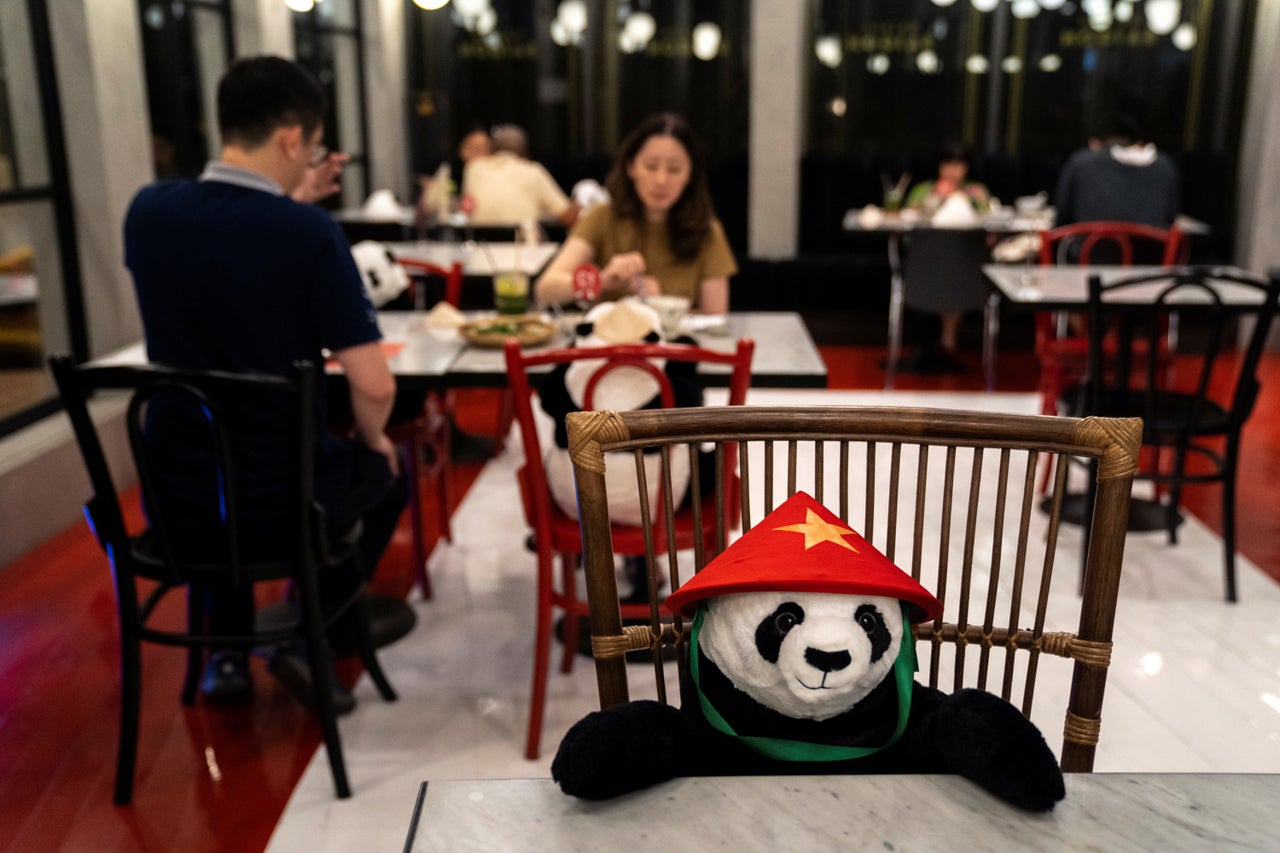 Stuffed pandas mingle with diners Wednesday as part of social distancing measures at the Maison Saigon restaurant that reopened after the easing of coronavirus restrictions in Bangkok, Thailand.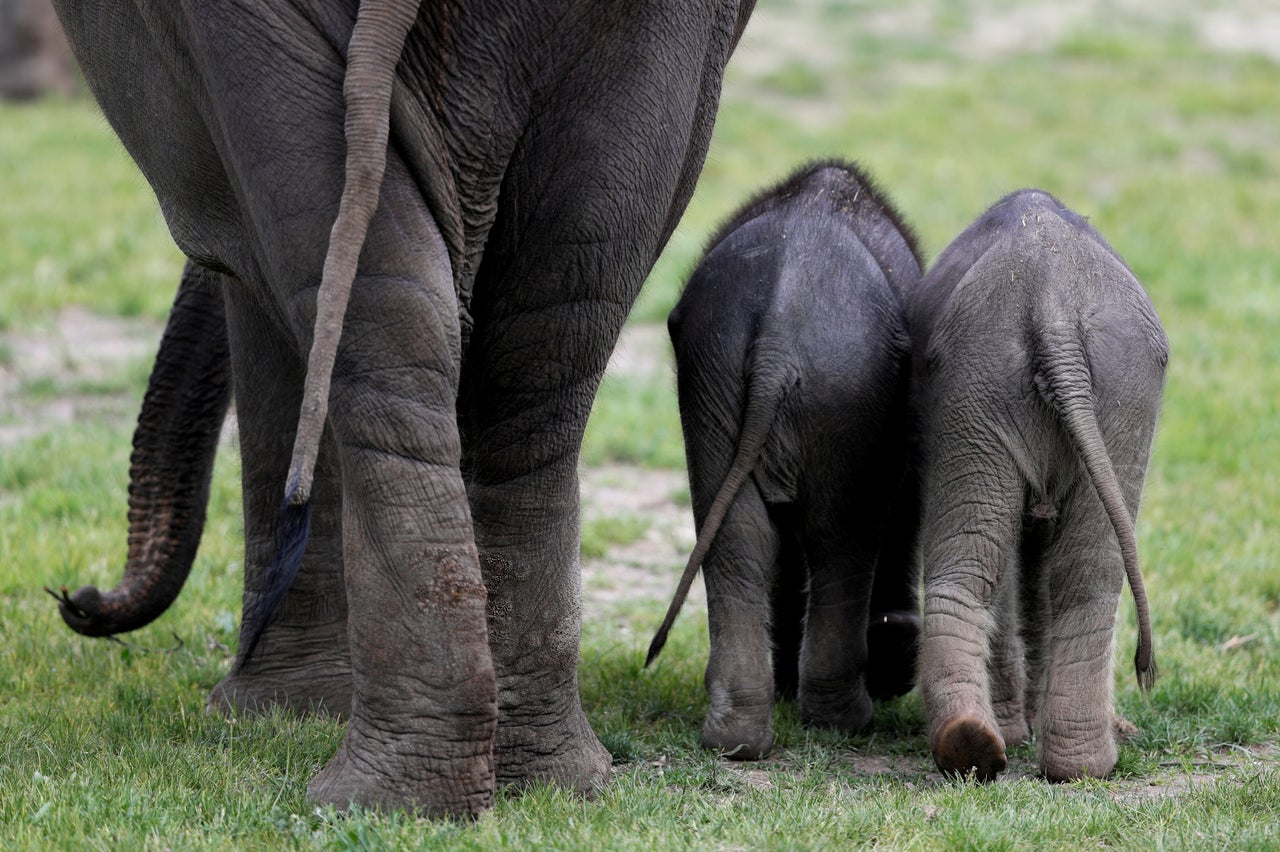 A newly born female Asian elephant calf, far right, walks next to a 1-month-old calf Wednesday in their enclosure at the Prague Zoo in the Czech Republic.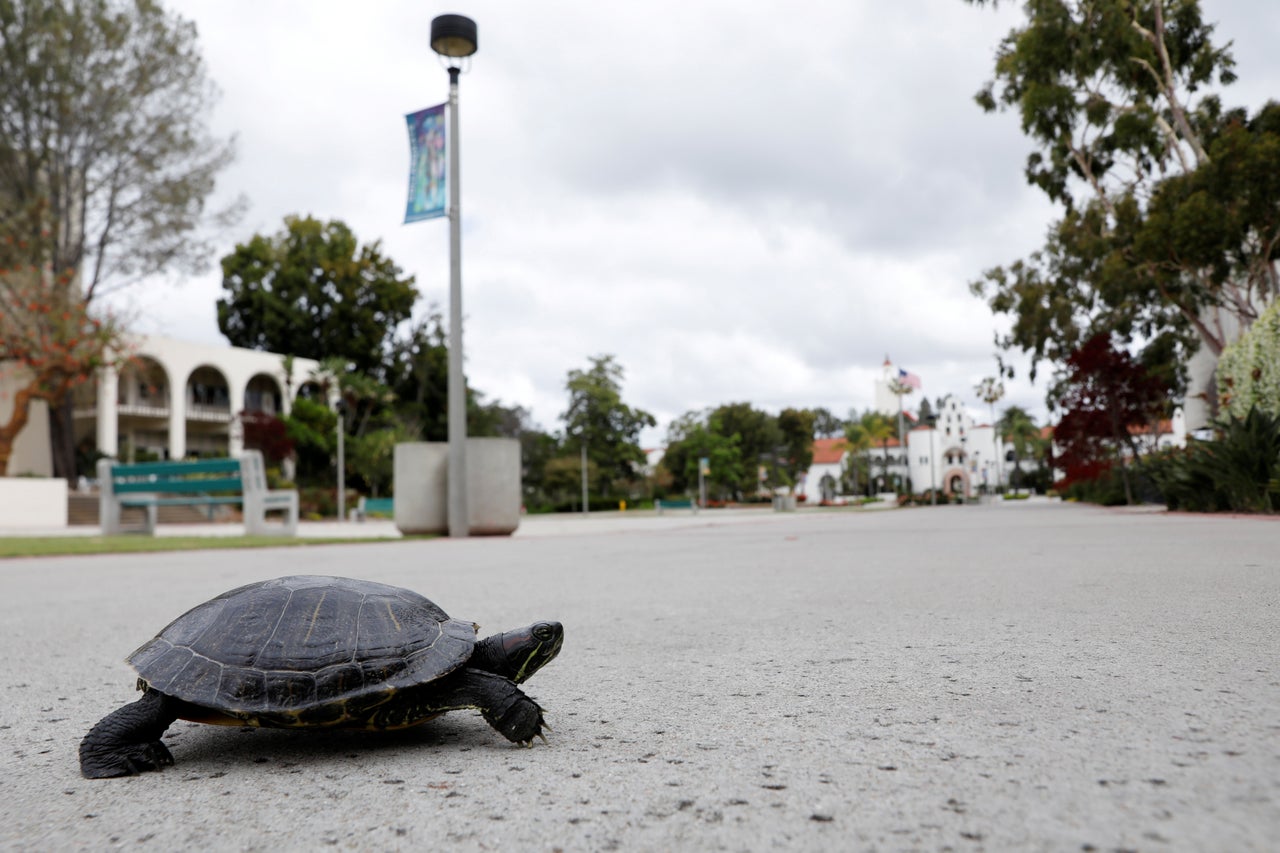 A turtle makes its way Wednesday across the empty campus of San Diego State University during the outbreak of the coronavirus disease.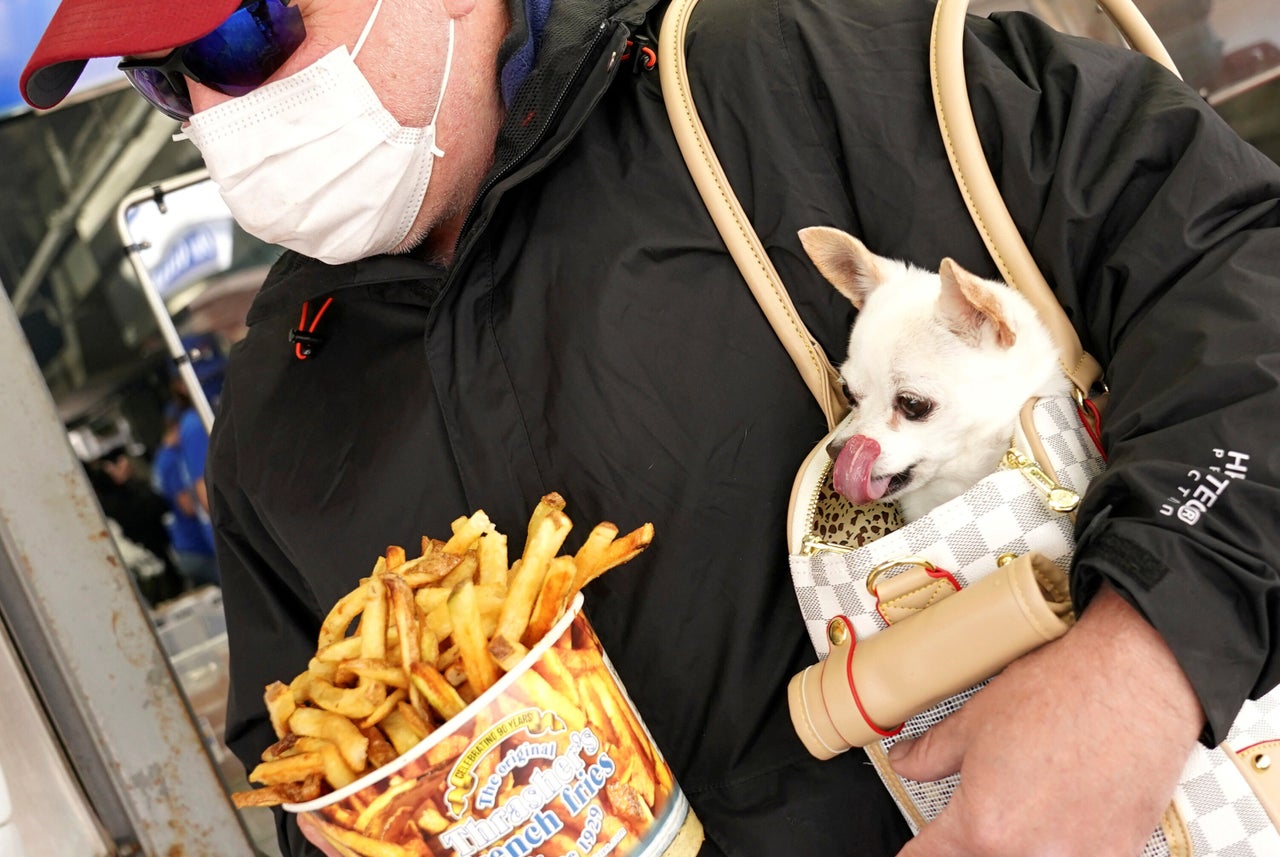 A dog named Izzy licks its chops as Craig Morland of Crofton, Maryland, buys a bucket of Thrasher's fries Saturday on the first day of eased coronavirus restrictions for the beach and boardwalk in Ocean City, Maryland.
Related
Popular in the Community