Amid the ever-changing news cycle, it's easy to miss great images that fly under the radar. Fortunately, we've got you covered.
We're highlighting exceptional photos from around the world for the week just ended. Check them out below.
Above: An Ethiopian boy who fled the ongoing fighting in Tigray region gestures in the Hamdayet Village in eastern Kassala state, Sudan, on Dec. 15, 2020.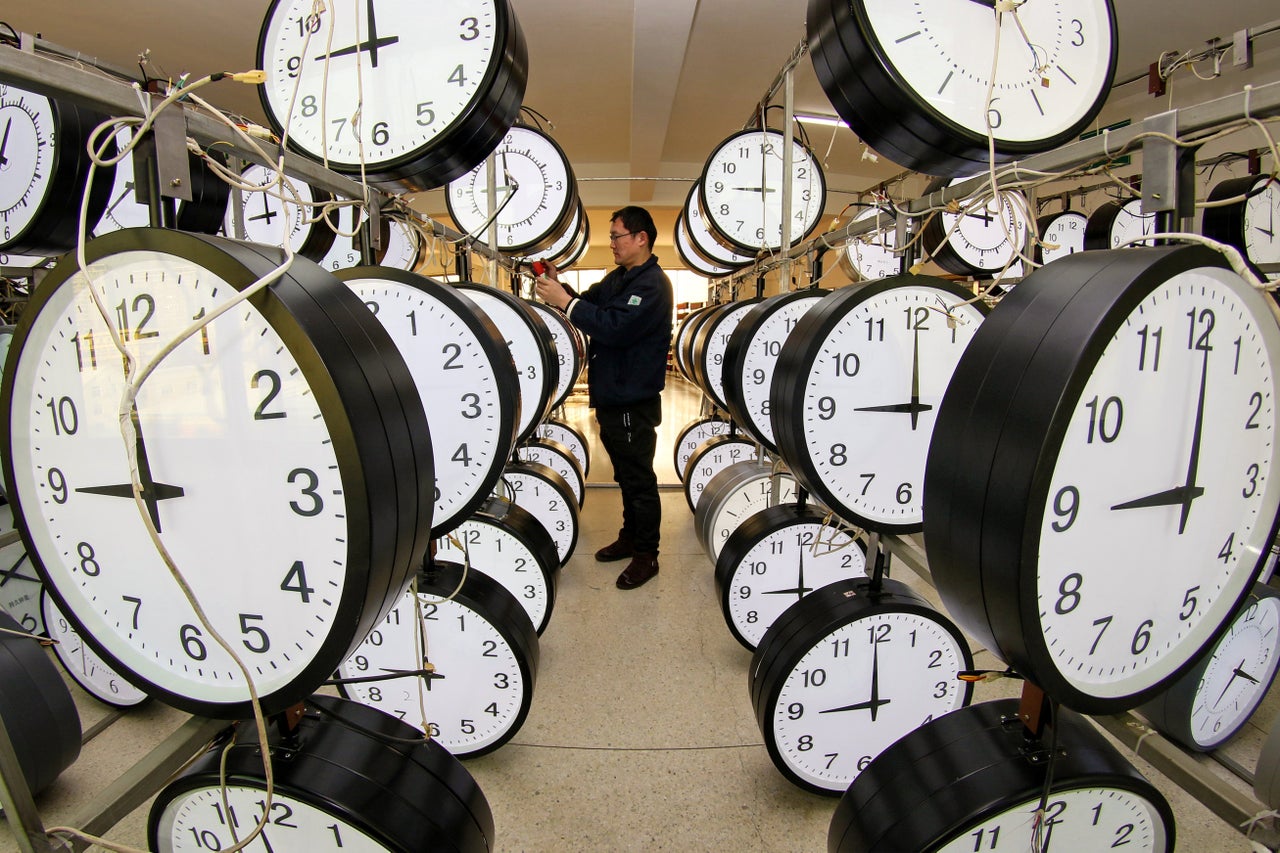 A technician checks hanging clocks at a workshop of a clock company in Yantai, in eastern China's Shandong province, on Dec. 15, 2020.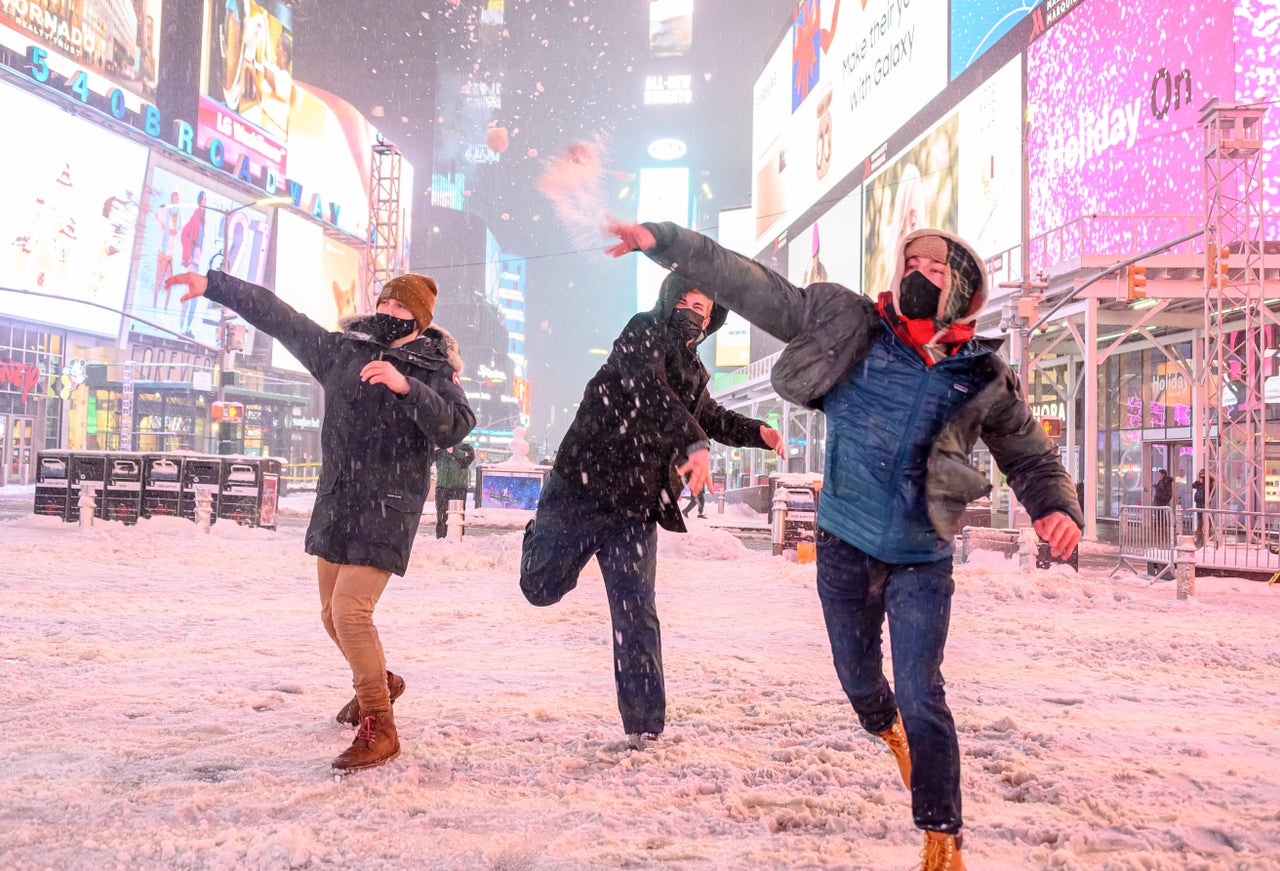 People throw snowballs during a snow storm in Times Square on Dec. 16, 2020, in New York City.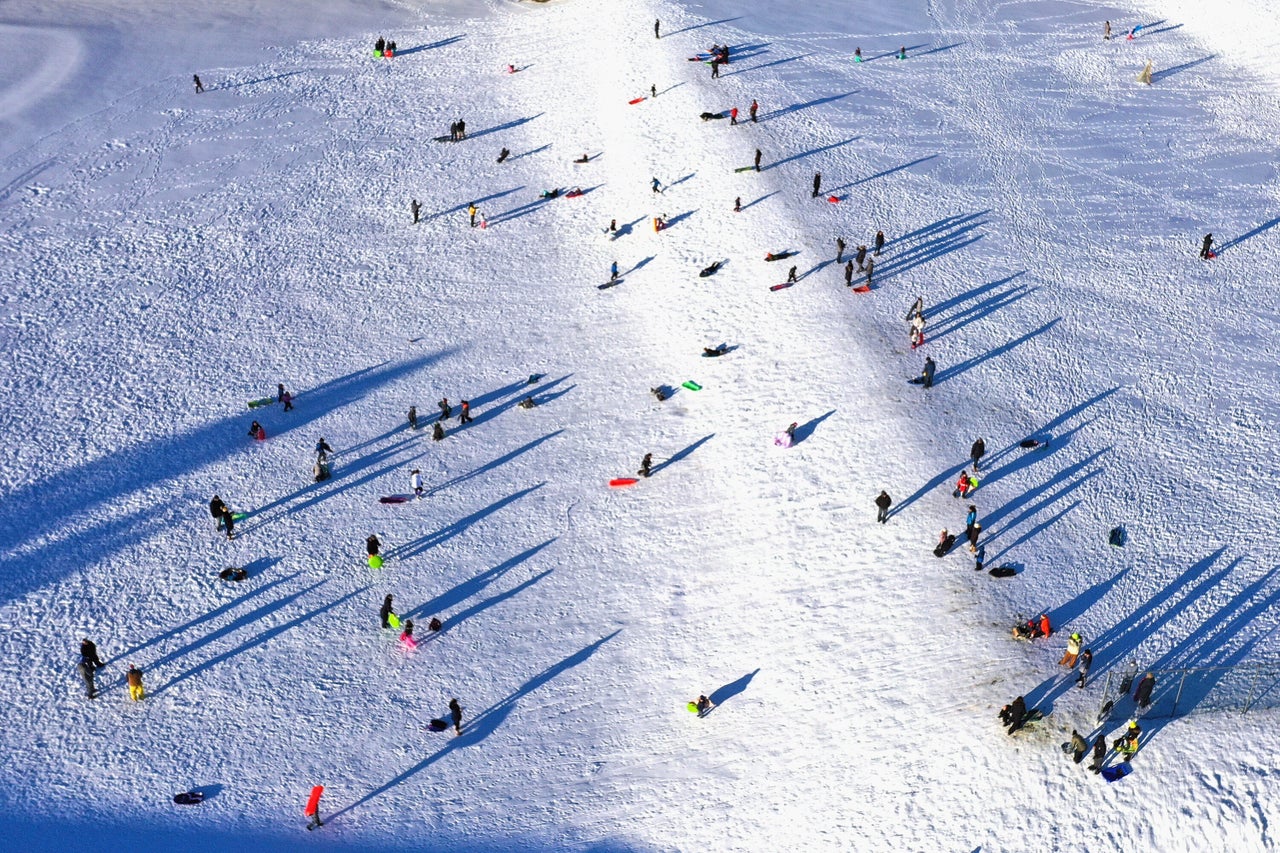 In an aerial view from a drone, residents take advantage of the small hills and the recent snowfall to sled at Mattlin Middle School on Dec. 17, 2020, in Plainview, New York. The Long Island region was blanketed with between 6 inches and 1 foot of snow in their first snow storm of the season.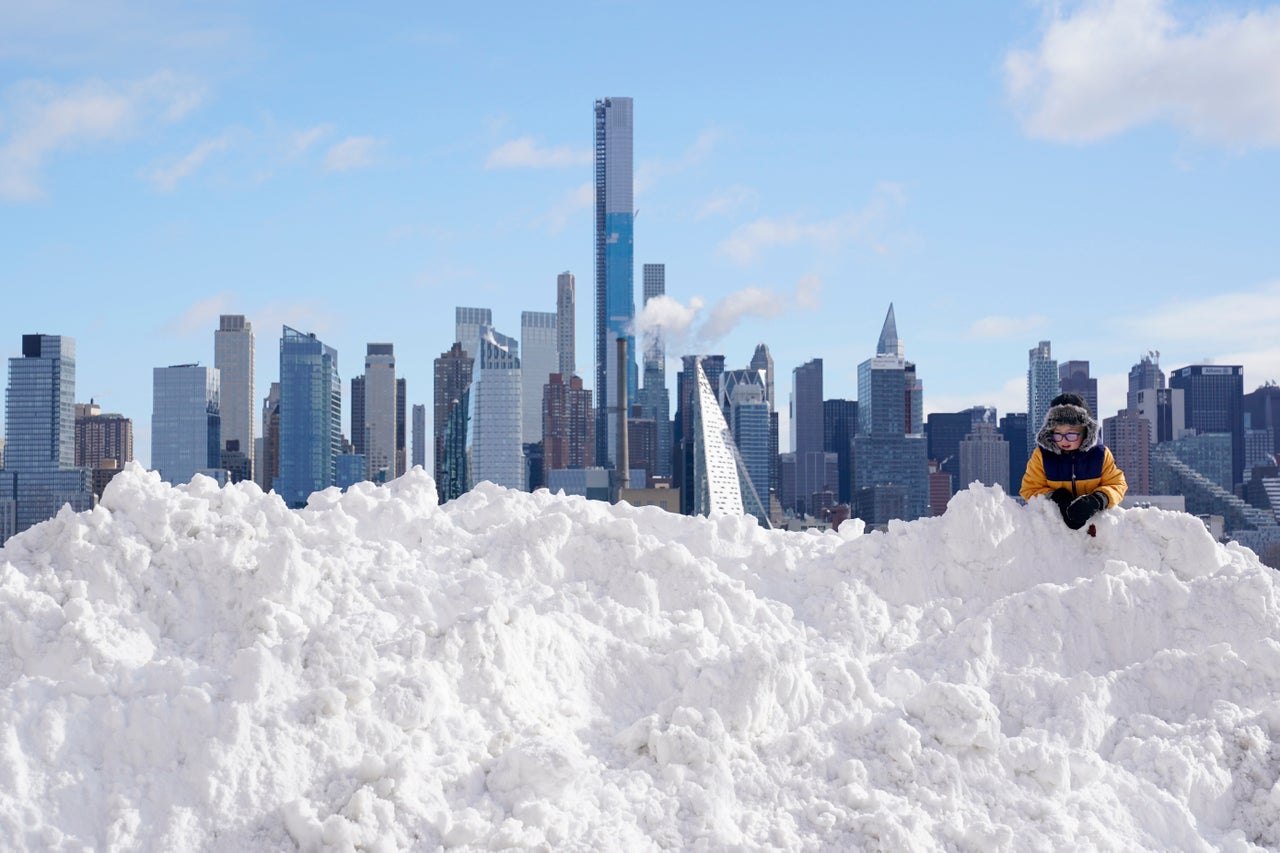 A boy plays on a mound of snow in front of the skyline of New York City in West New York, New Jersey, on Dec. 17, 2020.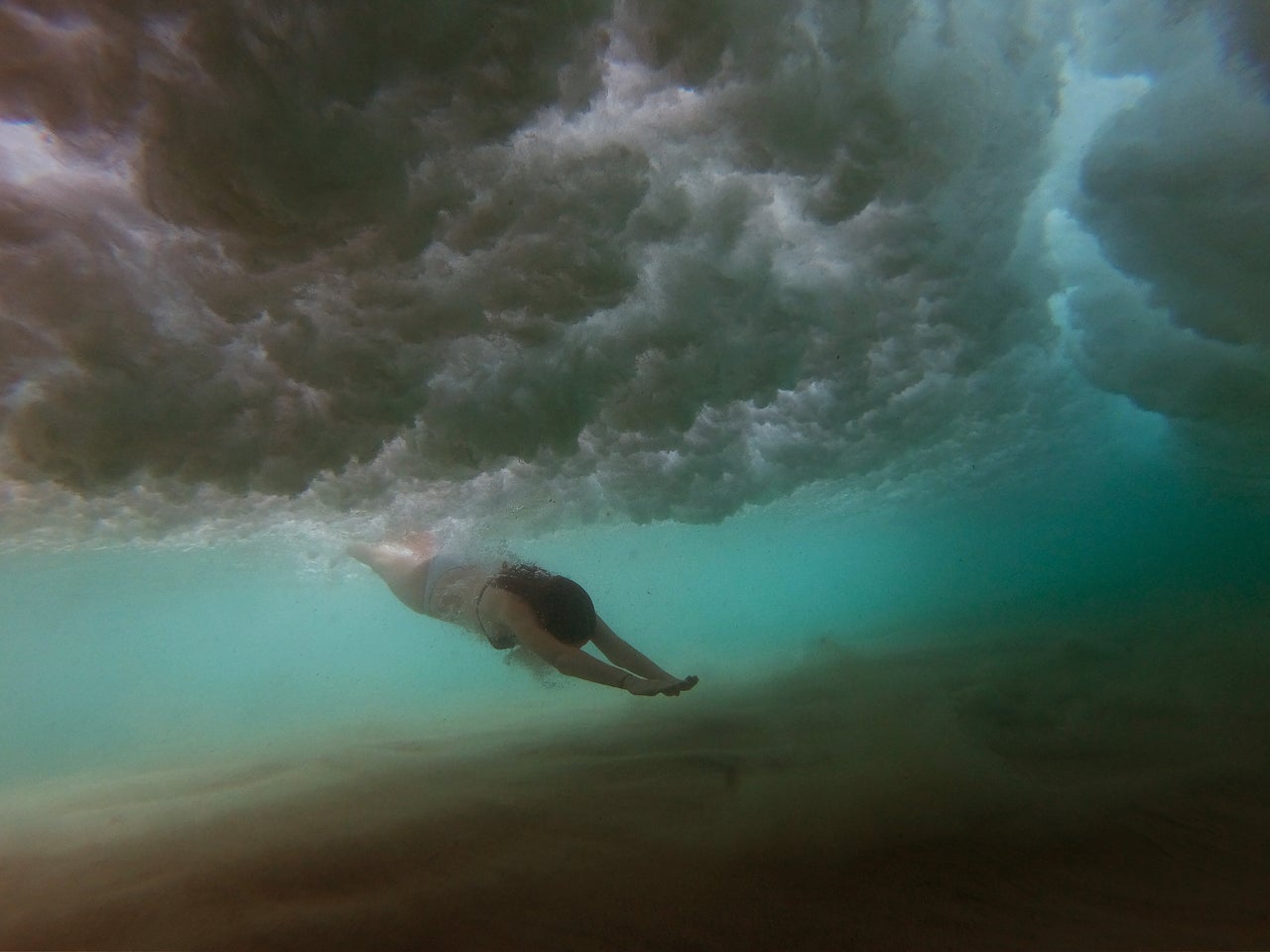 A girl dives under a wave at Bondi Beach as temperatures reached 29 degrees Celsius or 84.2 degrees Fahrenheit on Dec. 17, 2020, in Sydney, Australia.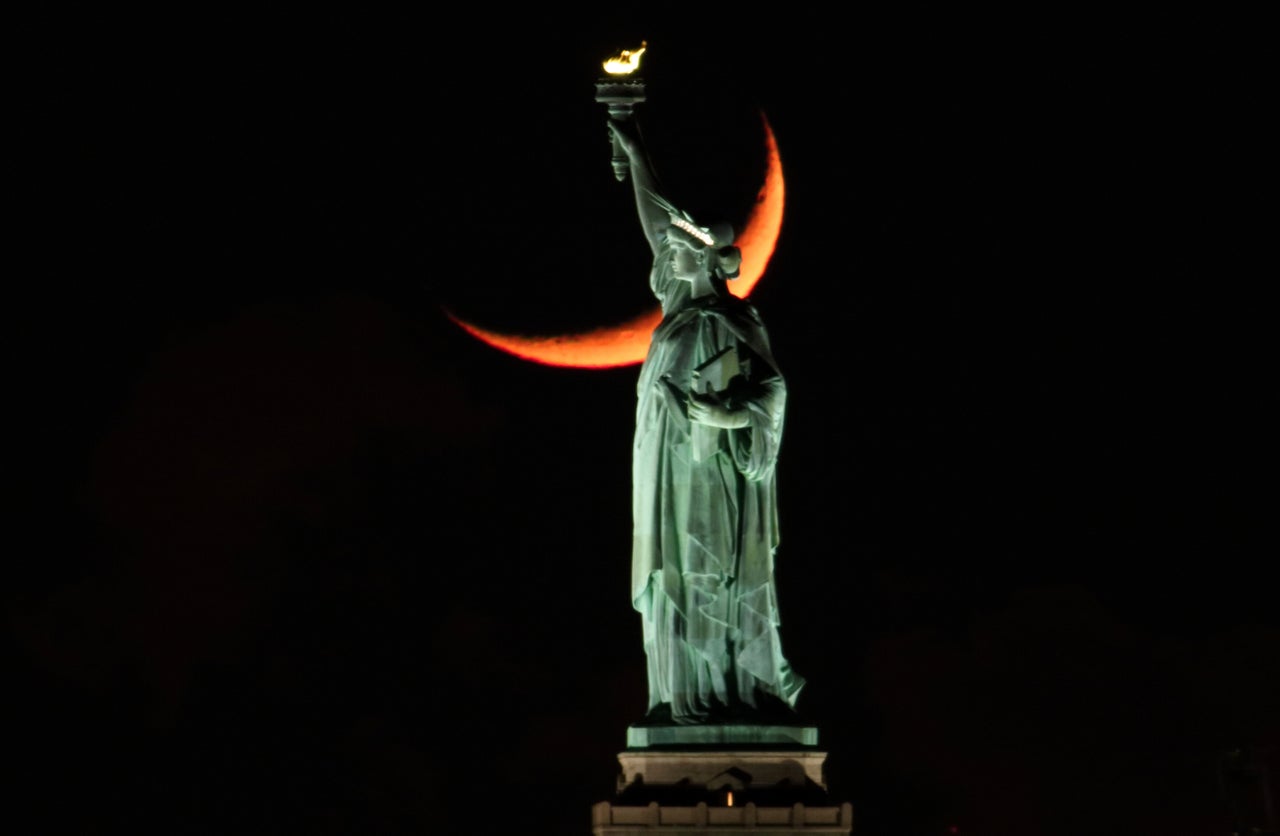 A crescent moon sets behind the Statue of Liberty on Dec. 17, 2020, in New York City.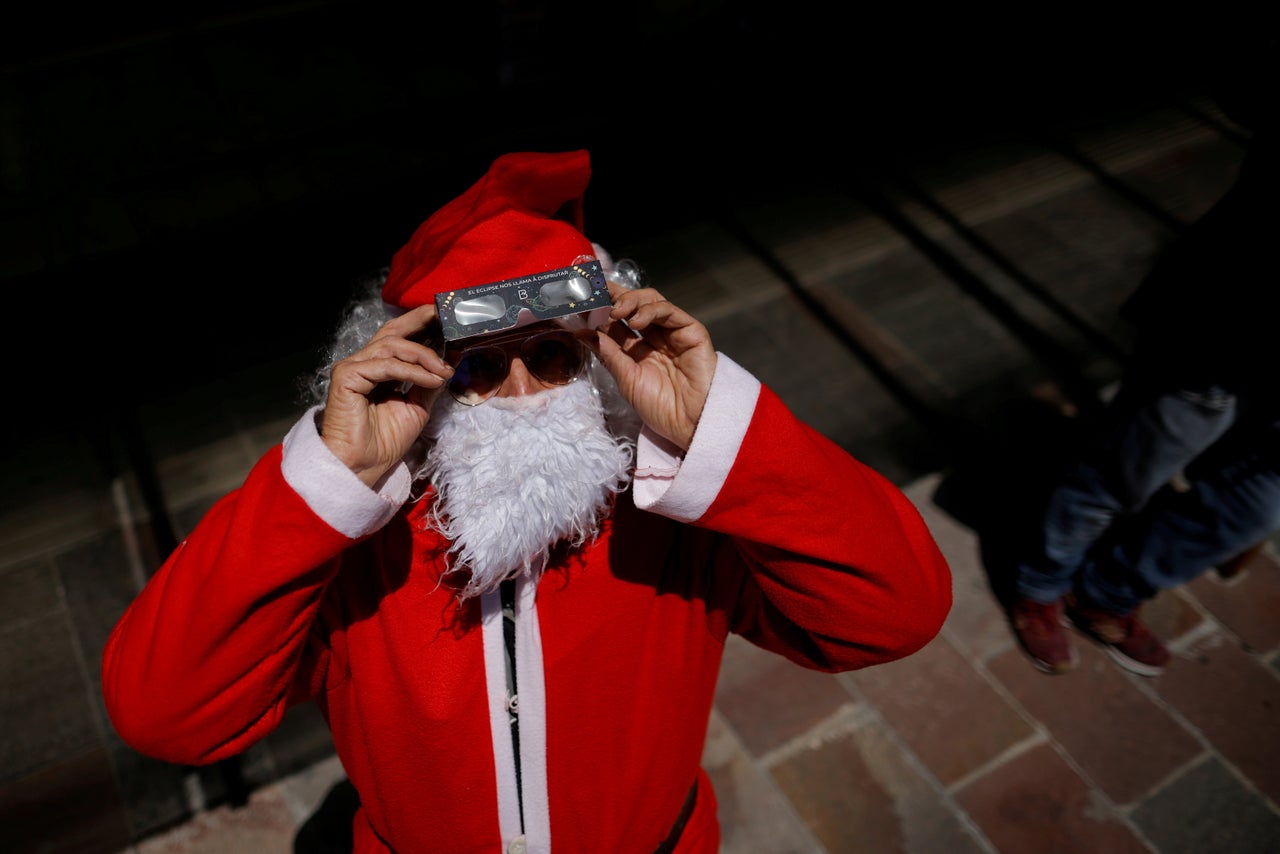 A man dressed as Santa Claus uses special protective glasses to observe the solar eclipse over South America, visible in parts of Chile and Argentina, in Bariloche, Patagonia, Argentina, on Dec. 14, 2020.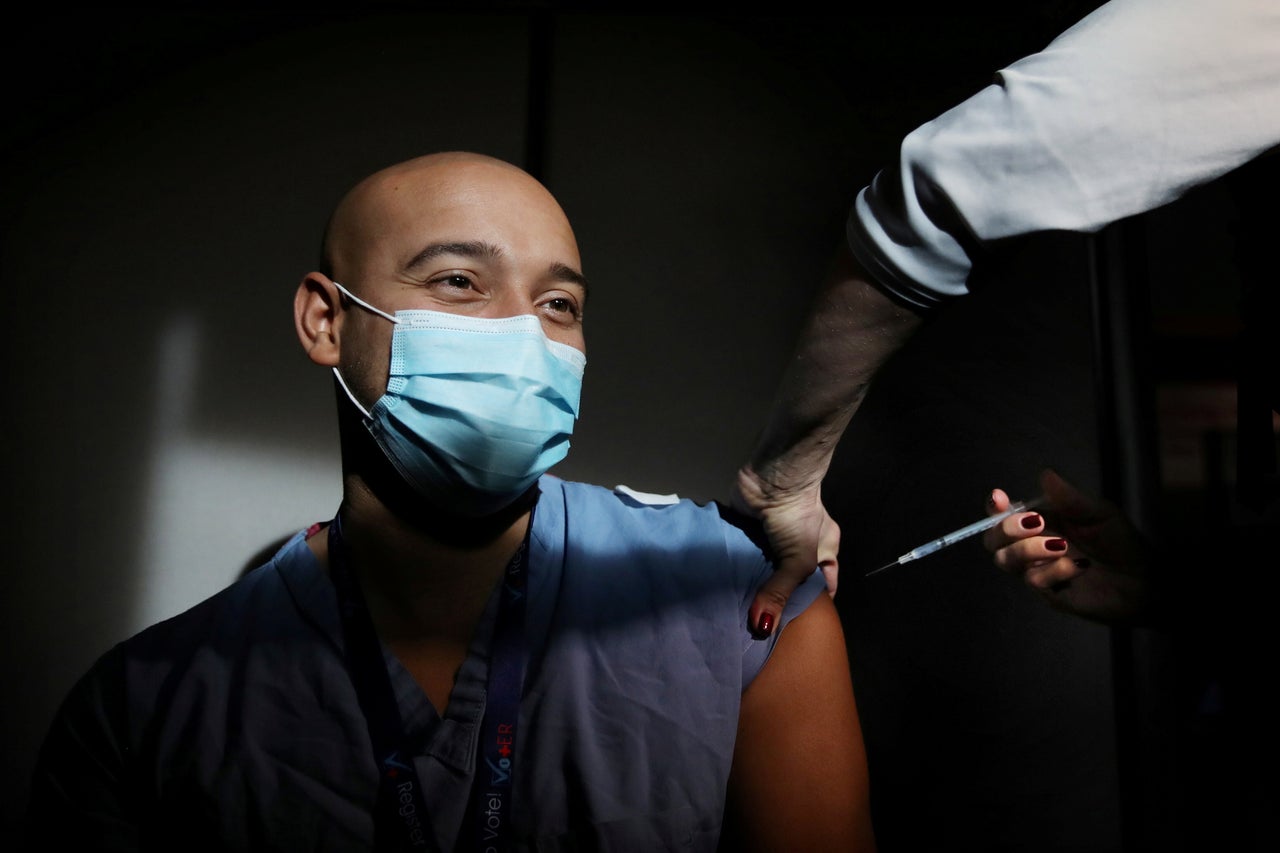 Physician Alister Martin receives one of the first doses of the Pfizer-BioNTech coronavirus disease (COVID-19) vaccine from RN Jennifer Lisciotti at Massachusetts General Hospital in Boston, Massachusetts, on Dec. 16, 2020.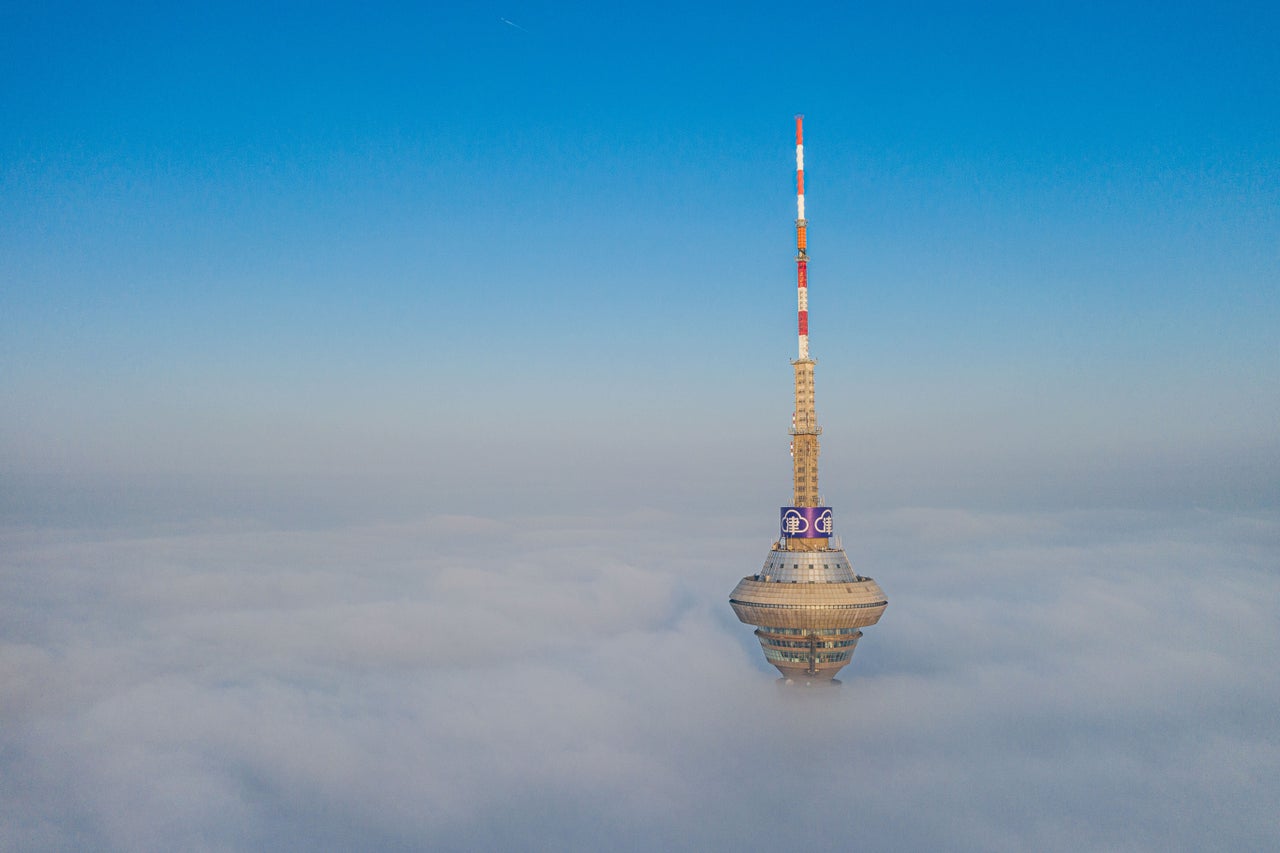 Aerial view of the Tianjin Radio and Television Tower, 415.2 meters in height, being surrounded by heavy fog on Dec. 12, 2020, in Tianjin, China.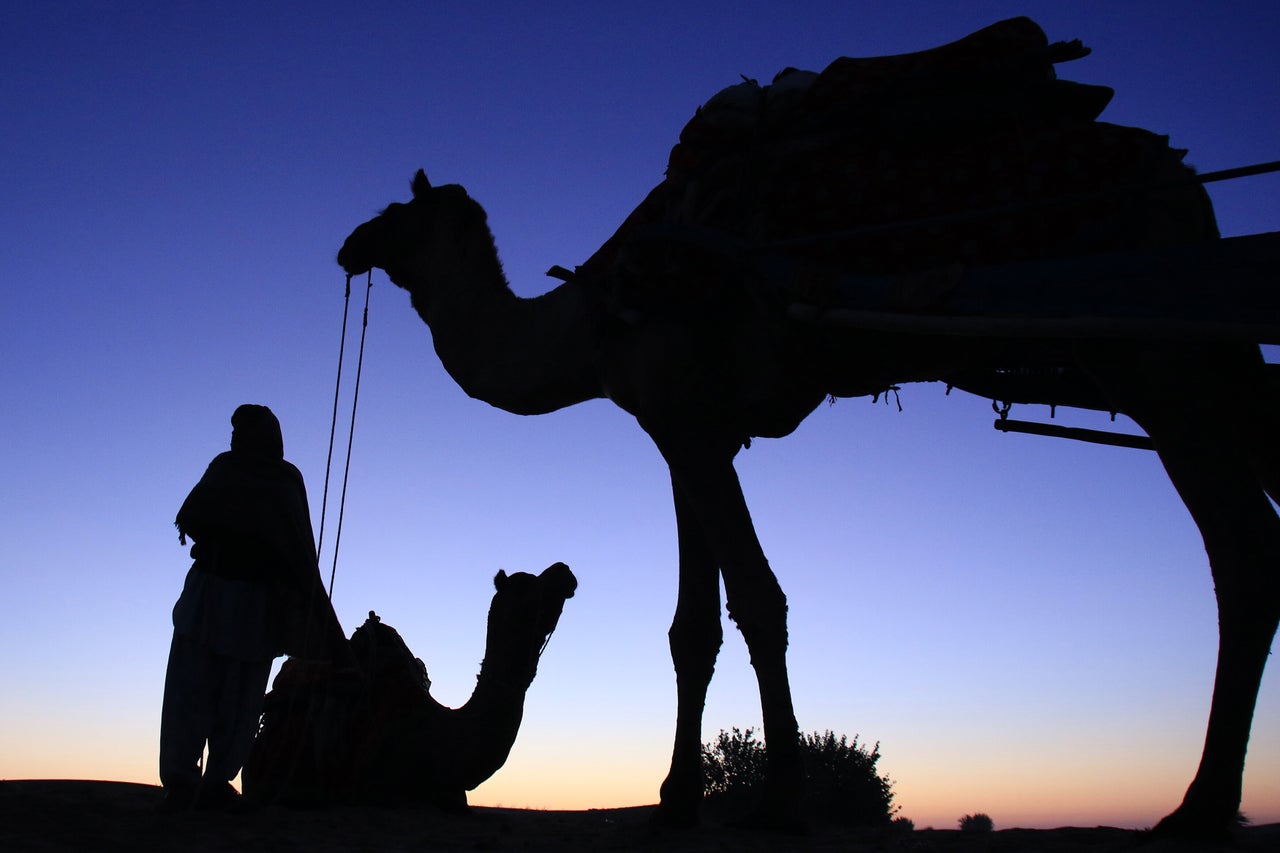 In this picture taken on Dec. 14, 2020, a camel owner is silhouetted against the rising sun as he waits for tourists for camel safari in Jaisalmer in the desert Indian state of Rajasthan.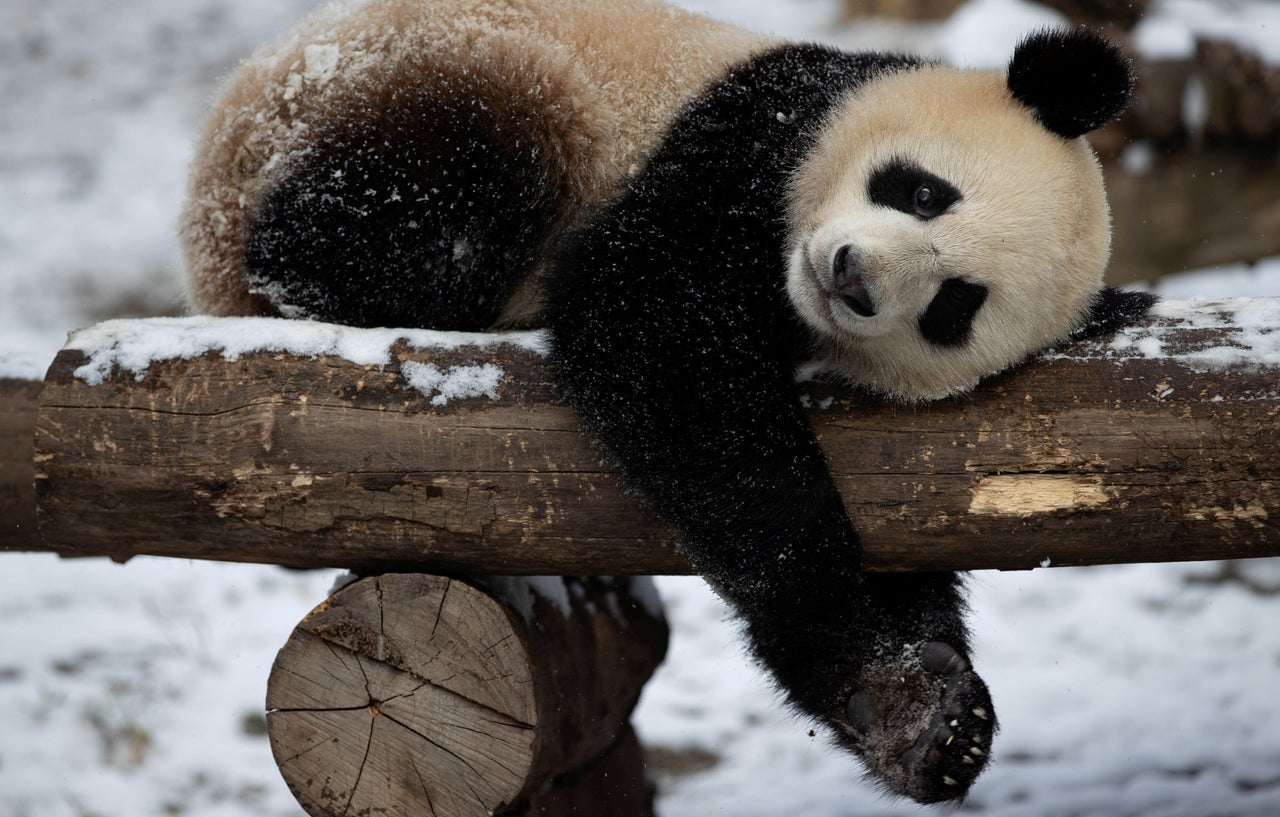 A giant panda plays after snow at Shenshuping base of China Conservation and Research Center for the Giant Panda in Wolong National Nature Reserve, southwest China's Sichuan Province, on Dec. 17, 2020.
Popular in the Community