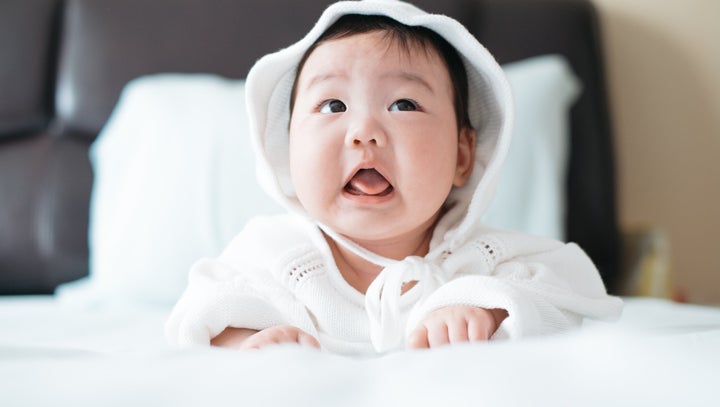 April is National Poetry Month. If you're seeking a name for your daughter that's lyrical and poetic, a good source might be those that have inspired the poets of the past. Some are idealized Greek or Latinate appellations used by the early English pastoral poets in verse, some are found in later works by the Romantic poets, some of them are completely creative inventions.
Here are a dozen examples for your baby naming inspiration.
One of the most famous and romantic muse names of all is Edgar Allen Poe's Annabel Lee ― "For the moon never beams, without bringing me dreams/Of the beautiful Annabel Lee." This lovely old extension of Ann and variation of Amabel is now number 320 on Nameberry. Actor James Van Der Beek did a switch on the poem by naming his daughter Annabel Leigh.
Corinna
Corinna is a delicate, underused name that's been a favorite of poets going back to Ovid, but most famous via Robert Herrick's "Corinna's Gone A-Maying." The Corinne version of the name has been much more popular here, as high as 249 in the 1920s and now 486 on Nameberry.
Evangeline
Another quintessentially poetic name, it was introduced by Longfellow in his hugely esteemed narrative poem Evangeline, A Tale of Arcadie, and is now riding a wave of popularity ― 261 nationally, 36 on Nameberry ― (props also to Evangeline Lilly). Mia Farrow has a granddaughter named Evangeline.
Amarantha
One syllable longer than Samantha, this is a rare Greek botanical name recalling the sacred plant of Artemis, Richard Lovelace composed a "Song to Amarantha" ― "Amarantha sweet and fair/ Ah braid no more that shining hair."
Miranda
A shimmeringly lovely name invented by Shakespeare for a character in The Tempest, Miranda was used poetically in more modern times by W. H. Auden for an eponymous poem. Widely inhabited by book, movie and TV characters, and now ranking a relatively high 278, Miranda still manages to retain its romantic luster.
Christabel
The crystal-clear Christabel, which has never taken off in the U.S. (but which could in this age of Isabel), was originally popularized by a poem by Samuel Coleridge ― "The lovely lady Christabel whom her father loves so well." Its most famous bearer was the poet's own granddaughter, U.K. suffragist Christabel Pankhurst.
Constantia
If you find Constance a little stiff, there is the more poetic and unusual Constantia, used by the poet Percy Bysshe Shelley in his ode "To Constantia" ― "In thy dark eyes a power like light doth lie."
Ianthe
A romantic, almost ethereal Greek mythological name meaning 'purple flower', Ianthe inspired a number of poets, including Byron and Shelley. In fact Shelley liked it so much he used it for his daughter.
Lalla
Move over Lila, Lola and Leila and make room for the rhythmic Arabic name Lalla. It was featured in the romantic poem "Lalla Rookh" by Thomas Moore, about a Mughal princess. Possible problem: hit film "La La Land."
Lucasta
Lucasta was invented by seventeenth century poet Richard Lovelace for a collection of poems dedicated to a lover named Lucy, and makes a nice addition to the list of light-filled Luc/Lux names.
Phillida
It's not Philippa, and it's not Phyllis ― it's Phillida, the Latin variation of Phyllida, which is the memorably distinctive name of Emma Thompson's actress mother Phyllida Law. Poet Nicholas Breton wrote a pastoral poem called "Phillida and Coridon" ― "And Phillida with garlands gay/ Was made the Lady of the May."
Phryne
If you've ever seen the British mystery show "Miss Fisher's Murder Mysteries" and wondered how the heck the stylish protagonist spelled her name, now you know. The great 17th century metaphysical poet John Donne wrote a poem titled "Phryne."