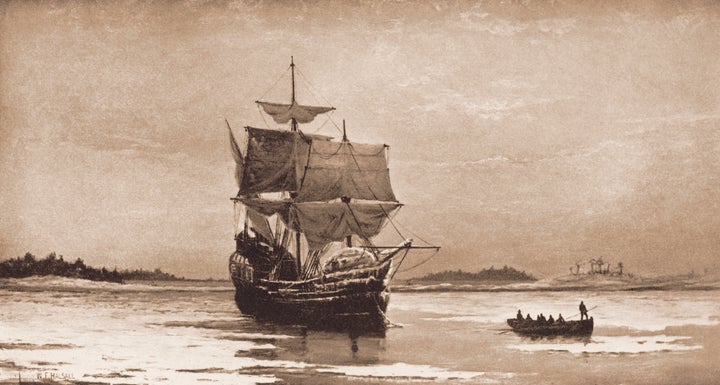 Most of the 102 passengers who traveled on the Mayflower in 1620 had names like John, William, Mary and Elizabeth, but there were some more unique names on the passenger list as well. Here are some of the most interesting ones -- for possible baby name inspiration.
Bartholomew Allerton arrived on the Mayflower at the age of 7 or 8 with his parents, Isaac and Mary, and a brother named Remember; he later returned to England. New Testament name Bartholomew -- one of the 12 apostles -- has been rarely used in modern times but could get some attention as one of the newly trending long names.
Constance Hopkins was a teenager when she arrived on the Mayflower with her family. A virtue name, Constance was a popular choice from the 1930s to '50s -- number 82 in 1942 -- but nickname Connie has stood in the way of a revival.
Damaris Hopkins came on the Mayflower as a toddler with her parents, Stephen and Elizabeth. Another rarely used New Testament name, Damaris saw some use a few decades ago, possibly via supermodel Damaris Lewis.
Another Hopkins sibling was Giles. Pronounced Jiles, this neglected British-accented name was on the U.S. Top 500 list at the turn of the last century, but hasn't been heard since around 1950.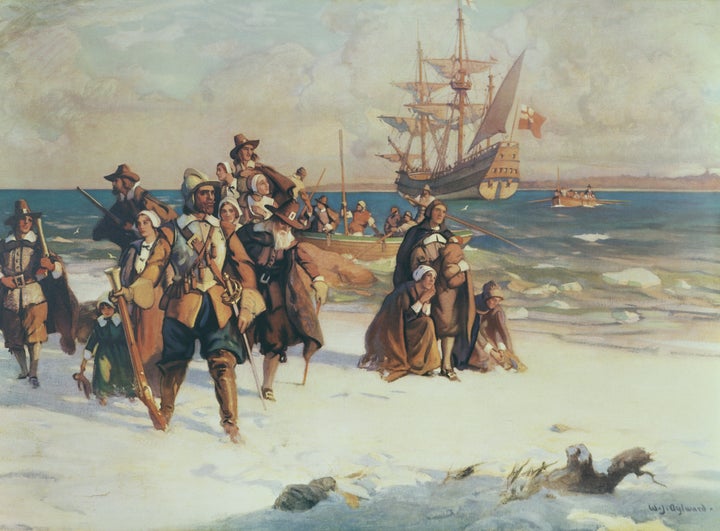 Jasper More was only 7 when he tragically died onboard the Mayflower, which was anchored in Provincetown Harbor. The charming name Jasper has been scooting up the charts and is now number 218 nationally and an astonishing number 11 on Nameberry.
Love Brewster came to Plymouth on the Mayflower when he was a child. Though today it's more traditionally associated with girls, the name Love can make an endearing name for boys as well.
Myles Standish is one of the most famous Mayflower Pilgrims and played a leadership role. An alternate spelling of the popular Miles (number 108), Myles was used for their sons by celebrities Eddie Murphy, Sherilyn Fenn, Lars Ulrich -- and Marlon Brando.
Oceanus Hopkins was born on the Mayflower during the voyage. Giving a child a unique name like Oceanus, commemorating a major event surrounding the birth was not unheard of, even at a time when most names were either inherited, Biblical or royal. Oceanus makes a distinctive Latinate spin on the growing-in-popularity Ocean.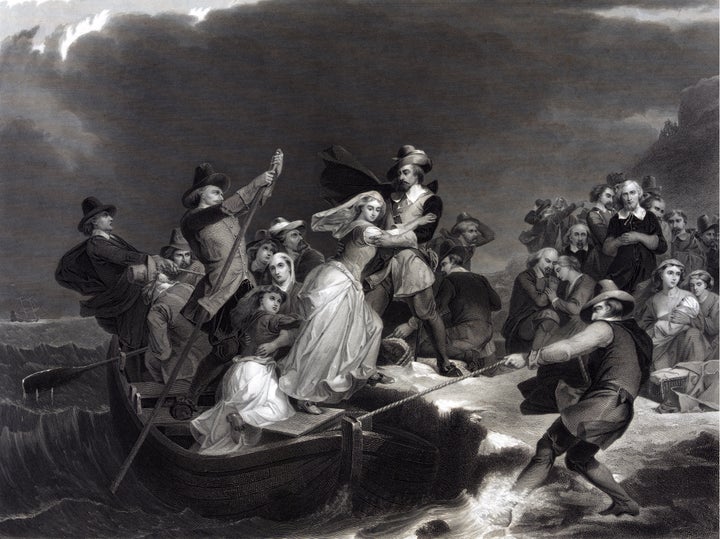 Peregrine White was the second baby born on board the ship and the first Englishman born in New England. Peregrine is an elegant, aristocratic, literary name, which is at 448 on Nameberry.
Priscilla Mullins, later wife of John Alden, is known in literary history as the unrequited love of Myles/Miles Standish in the Longfellow poem The Courtship of Miles Standish. Priscilla has managed to hold a place in the top 500, reaching a high of 127 in 1940.
The word name Remember could make for a nice middle name today. Other Mayflower passenger word names include Humility, Desire and Resolved.
Susanna White, the mother of Resolved and Peregrine, wedded her second husband Edward Winslow, which was the first wedding at Plymouth. Spelled with or without a final H, Susanna is one of the loveliest of girl classics.