What is your favorite online course (or site) to learn practical business skills and why?
The following answers are provided by the Young Entrepreneur Council (YEC) is an invite-only organization comprised of the world's most promising young entrepreneurs. In partnership with Citi, YEC recently launched StartupCollective, a free virtual mentorship program that helps millions of entrepreneurs start and grow businesses.
A. Mixergy

I've always loved the interviews on Mixergy. You get key lessons from people who have absolutely transformed industries. Each one is concise, fun to listen to and packed with powerful ideas to implement in your own business strategies. They are also available as a podcast, so it's easy to take them with you.
- Patrick Conley, Automation Heroes
A. Hacker News

I read Hacker News religiously. Even if you aren't a programmer, it posts a ton of high-value content. In particular, keep an eye out for articles on startups written postmortem. Seeing what other founders wish they would have done in retrospect can save you from making the same mistake.
- John Rood, Next Step Test Preparation
A. Startups For the Rest of Us

I've become addicted to the podcasts on Rob Walling's site, Startups For the Rest of Us. The site is designed for entrepreneurs who have no intention of becoming backed by venture but have a goal of creating sustainable, profitable businesses. The hosts give practical advice on the strategies, processes and tools needed to create lasting companies. If I had to survive on one knowledge site, this would be it.
- Lawrence Watkins, Great Black Speakers
A. Udacity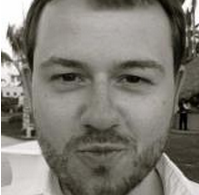 I am currently supporting my efforts as a product CEO by learning Python throughUdacity. It has built-in quizzes and video tutorials provided by experienced professors, and it is a huge improvement over traditional textbooks. It offers a large number of valuable classes for many aspects of business for free.
- Brennan White, Watchtower
A. B-School

Marie Forleo's online course is top-notch when it comes to building a profitable business in the modern marketing world. I'm a four-time graduate of her B-School program, and I highly recommend it to all my clients.
- Nathalie Lussier, Nathalie Lussier Media Inc.
A. Udemy

Udemy has more than 10,000 online courses that teach practical business skills from well-known names. I've used Udemy to learn very specific skills around Internet marketing. Some courses are free while others are paid. My suggestion would be to visit the site, type in the skill you're looking to learn about and try to find a free course for a test run.
- Brett Farmiloe, Markitors
A. Fireside Chats

I have to say the most surprising source I've found lately has been the PandoDaily Fireside Chats with some of today's best VCs, startup CEOs and more. The information they give in these one-hour interviews is priceless for anyone starting a business, working on a startup, looking for funding or just working in business in general.
- Pablo Palatnik, ShadesDaddy.com
A. Coursera

I love Coursera and have been able to take amazing courses from schools like the Wharton School of Business. The content is easy to digest -- even on an extremely busy schedule. It also offers a wide variety of courses, so you can pick and choose different interest areas.
- Erin Blaskie, Next Dev Media
A. General Assembly

General Assembly, originally known for its in-person classes and co-working space, has built a great online course community. Subjects covered range from Web development and technology to business fundamentals, such as how to write great emails to your users.
- Andrew Fayad, eLearning Mind
A. Think Digital

I just love Think Digital, produced by Justin Wise. He teaches how to best use social media to gain more traffic and more customers. Social media is still a mystery to many people, and creating a Twitter, Facebook or blog simply isn't enough anymore. You need to use these platforms as a way to get your message out and gain a loyal following.
- Amanda Barbara, Pubslush
A. Codeacademy

My favorite online class is Codeacademy. It's a great free resource to use when learning the basics of programing. Even the mayor of New York City has said he used it to learn how to code. My other favorite website to learn practical business skills is Jeff Bullas'blog. I learn so much on social media marketing from his site, and he really is a leader in the field.
- Kevin McGann, GraduationSource
A. John Gallaugher

John Gallaugher, one of the top business school professors in the country, has some of the most high-impact online courseware I've seen. Concise and powerful, his site turns the hottest tech companies' successes and failures into no-nonsense learning opportunities for all.
- Phil Dumontet, DASHED