If you're considering buying your one true love the many birds, rings, maids, dancing ladies, leaping lords, piping pipers and drumming drummers featured in "The Twelve Days Of Christmas," you might want to rethink your shopping plans.
According to PNC Wealth Management's annual Christmas Price Index -- a tongue-in-cheek look at the current costs of each of the gifts featured in the classic carol -- buying one complete set of the gifts mentioned in the final verse of the song would cost $27,393 in stores, while buying all 364 items repeated throughout the carol would set you back a whopping $114,651.
For the uninitiated, that 364-item gift list includes 13 partridges in pear trees ($199.99 each), 40 gold rings ($150 each), 42 swimming swans ($1,000 per bird) and so on. (See the infographic, below, for a full list of items.)
PNC says that the cost of the gifts on the carol's extensive list has been rising steadily over the past three decades. This year's total price of $114,651 is a 6.9 percent increase from 2012. By comparison, the federal government's core Consumer Price Index -- which measures the effects of inflation on consumer goods excluding energy and food -- rose just 1.7 percent this year.
"We were surprised to see such a large increase from a year ago, given the overall benign inflation rate in the U.S.," said Jim Dunigan, managing executive of investments for PNC, according to The Associated Press.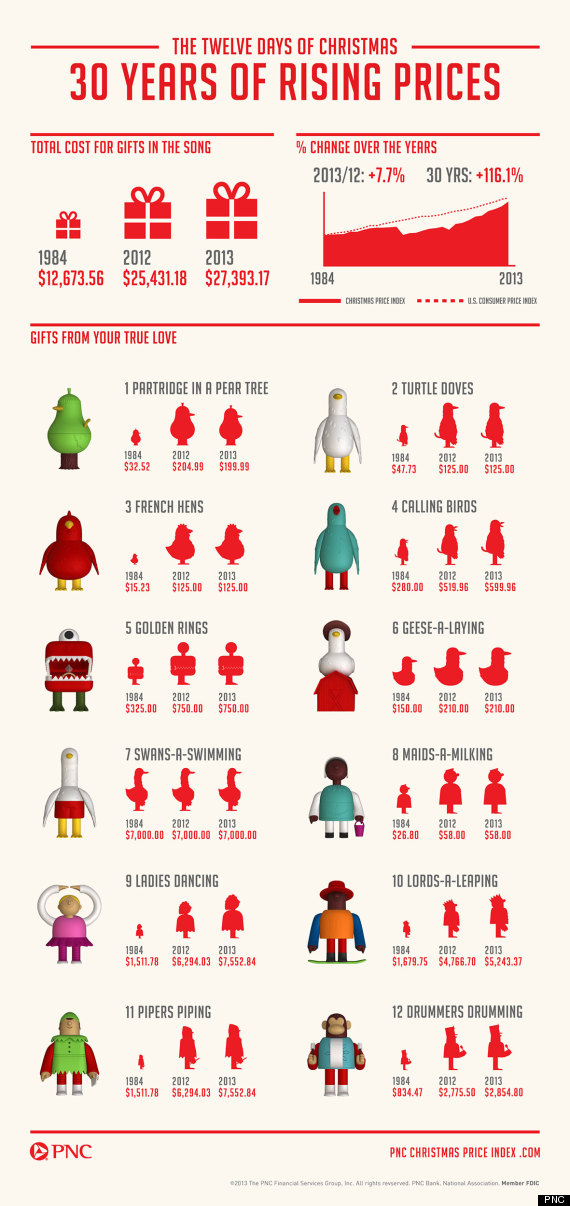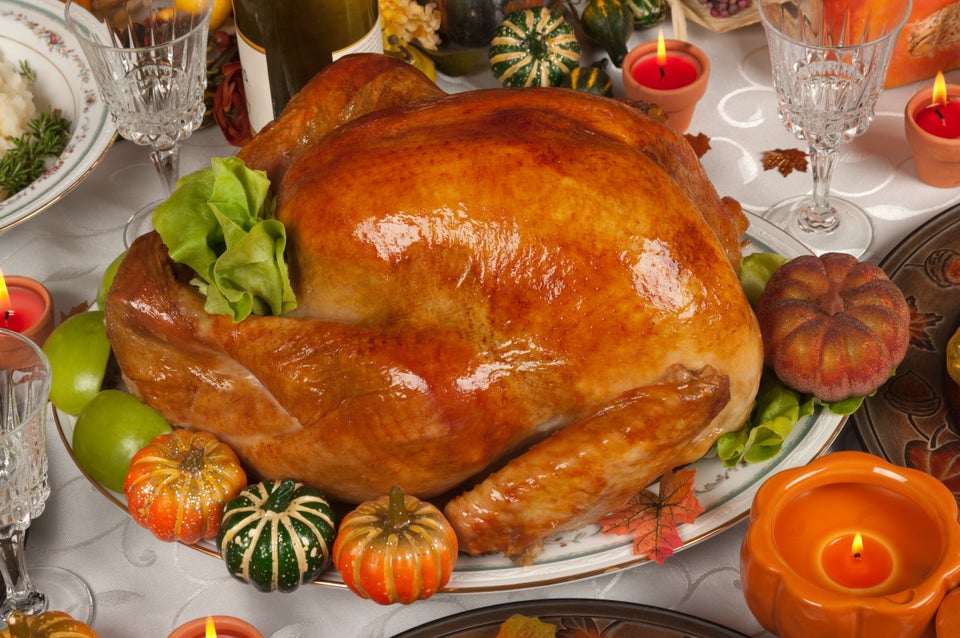 What Thanksgiving Dinner Cost in 1912