A mom in British Columbia, Canada, turned a classic holiday song into a shout-out to anyone with little kids at home.
Stephanie Horman, the mom of two behind the blog Modern Day Wonderland, edited "The 12 Days of Christmas" to sum up what life is like with toddlers around. With nods to "five broken tree ornaments" and "six loads of laundry," her revised lyrics show what parents really go through during the holidays.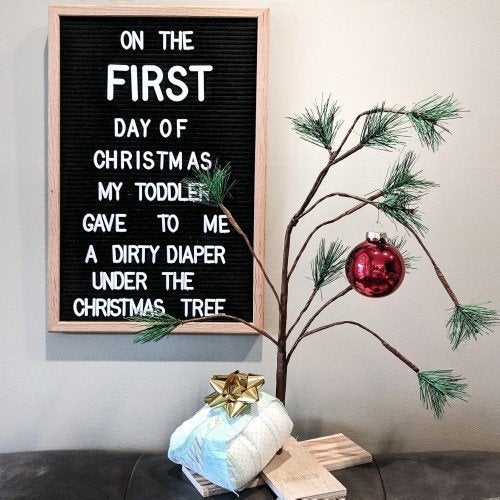 Horman told HuffPost she had seen parodies of holiday songs before and thought it would be fun to create her own version. She turned to her own home ― and the many things her kids have collected over the years ― for inspiration.
"When I first started to tackle this project, I thought it would be difficult to find larger numbers of things floating around my house, but when you become a parent I think that you become a hoarder of children 'stuff,'" she said in an email. "So I had to start narrowing down my choices [and] use nine of the many [kids'] paintings in my house, or nine of the 'Paw Patrol' characters I'm constantly tripping over."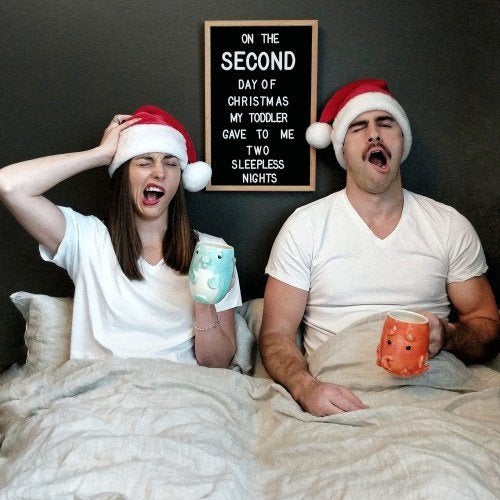 "Although I always have in my mind that [the holidays] will be filled with exciting trips to see Santa and family bonding while drinking hot chocolate by the fire ... let's be honest, this always turns into a traumatic experience with the Big Guy, and you don't actually put kids near a fire with hot liquids because off of the top of my head I am now imagining 150 things that could go wrong in that scenario," she said.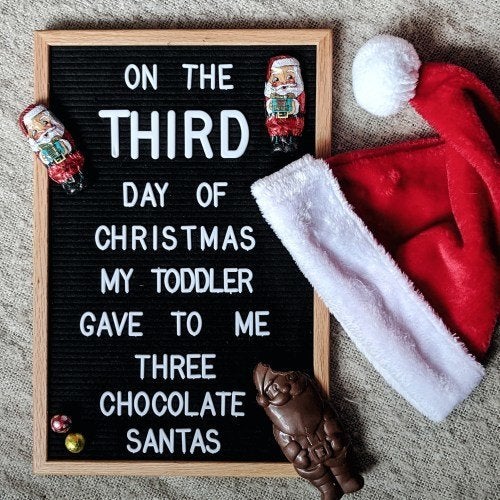 Despite the possibility of any kid-assisted fiasco, Horman said nothing beats watching her kids experience the spirit of the holidays.
"The truth is, holidays are different now that we have kids," she said. "But it's always so amazing to relive the magic of Christmas through their eyes."
See the rest of Horman's version of "The 12 Days of Christmas" below.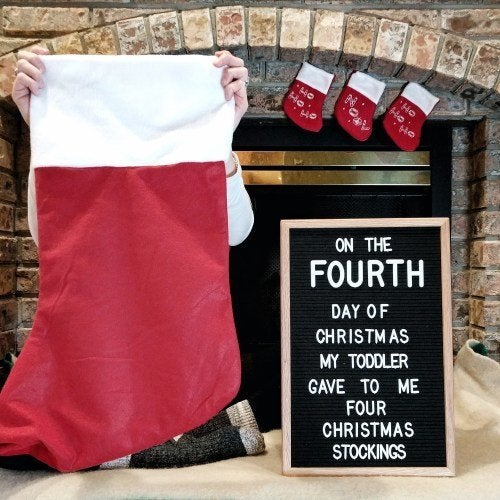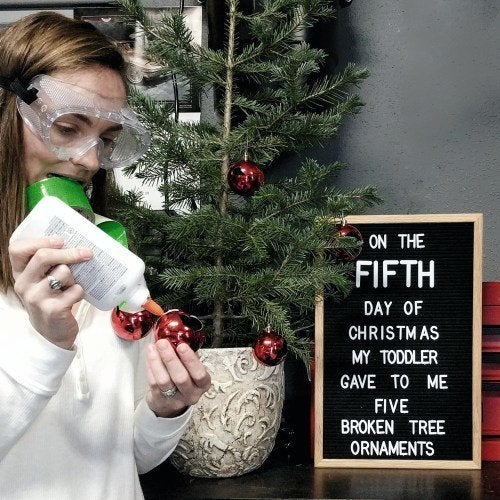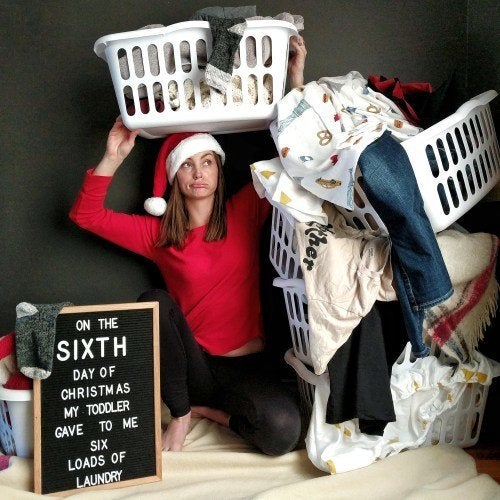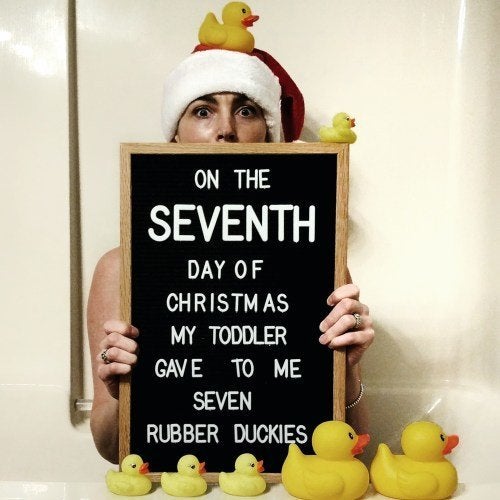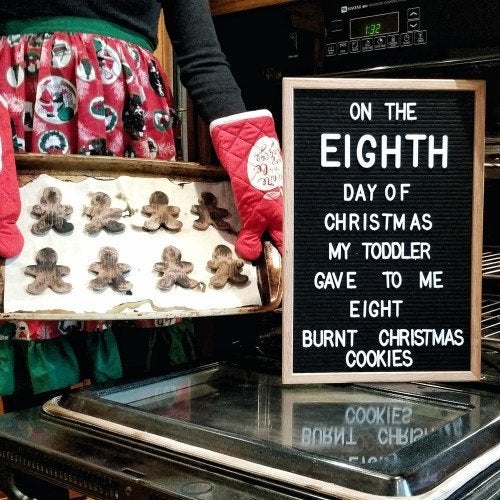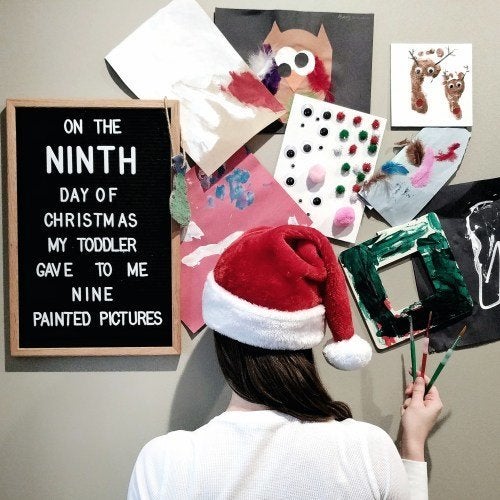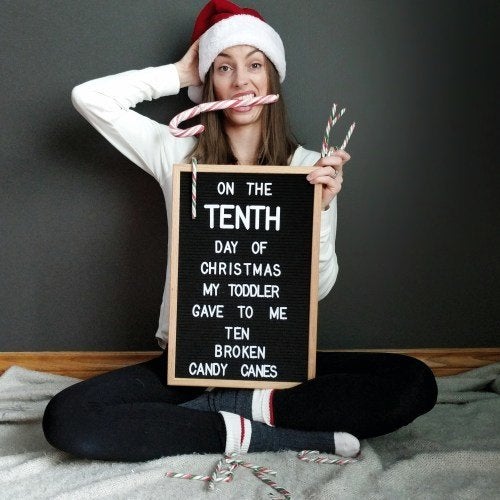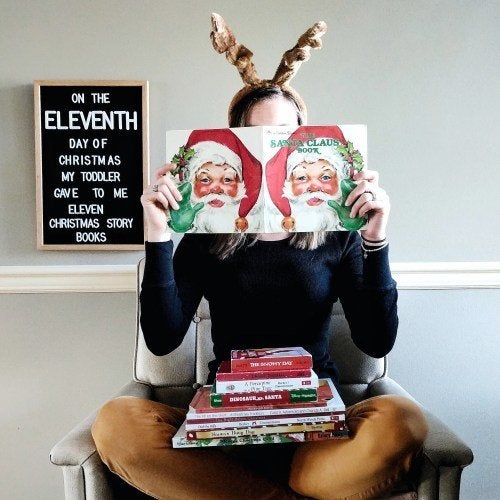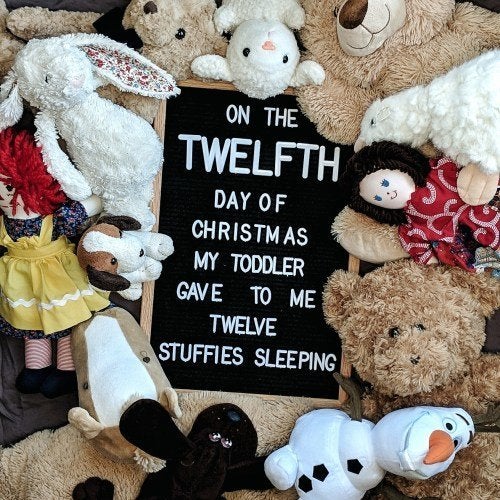 Related