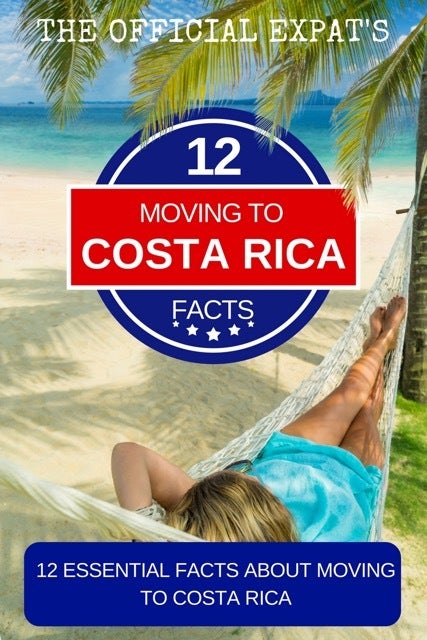 People from all over the world are choosing to move to the breathtakingly beautiful country of Costa Rica, making it their new home. In fact, every year, about 2.5 million tourists and visitors touch down in the nation ranked #1 on the World Happiness Index, and about 50,000 North American expats and retirees now live there permanently.
Whether they're retirees, surfers, nature enthusiasts, young families, or those who just desire a simpler, sunny life by the beach, Ticos (what Costa Rican people are called) welcome them with open arms.
But life is not perfect in Costa Rica for expats and retirees – nor is it always easy or cheap. So you'd be wise to seek out plenty of practical information and honest advice before moving there.
1. If you're going to move to Costa Rica, one of the biggest decisions you'll make is where to live. While Costa Rica is typically divided into five regions: Central Valley, Gold Coast, Arenal, Southern Zone, and Central Pacific, the expat communities are strongest in the Central Valley, Gold Coast, and a little in the Southern Zone.
Towns like Jacó, Tamarindo, Dominical , Uvita, Ojochal, Escazu, Atenas, Grecia, and Puerto Viejo are most popular with expats.
2. Costa Rica has a modern and highly rated healthcare system, even more highly ranked than the United States. Costa Rican citizens enjoy universal health care insurance and have a life expectancy of 77 years, one of the highest in the world.
3. The government makes it easy for foreigners to do business in Costa Rica, in part because they want more jobs created for Ticos. You don't even have to be a resident of the country – you can start a business on a tourist visa. A standard 90-day tourist visa allows you to buy an existing business, like a hotel or B&B, or to build your own.
4. Work visa can be a little difficult to qualify for. You must first prove that you are filling a position that a Costa Rican is not qualified for or incapable of doing, and an employer must sponsor you.
5. U.S. citizens do not need a visa to enter Costa Rica, only a valid U.S. passport (make sure it is still good for at least six months after your trip) and proof of a plane ticket to exit the country. Residents of the U.S., Canada, Australia, France, England, Ireland, New Zealand, Brazil, Mexico, and many other countries do not need a visa, and can enter and stay for 90 days as a tourist.
6. It's important to understand that there's a big difference between citizenship and residency in Costa Rica Most people from North America/Europe will not qualify for citizenship. However, for those wanting to live the normal expat lifestyle in Costa Rica, having residency is sufficient under the law.
7. The amazing thing about buying real estate in Costa Rica is that foreigners and locals have the same rights and follow the same laws as Ticos. In fact, property ownership is protected by the Costa Rican constitution. You don't even need to live in Costa Rica to buy property or own land – you can buy and own outright with a tourist visa.
8. For those looking to rent an apartment or house, accommodations in Costa Rica can range from $400 to $900 for a simple apartment, $700 to $1,800 or more of a small house, and upwards of $2 or even $3k per month for larger homes, private villas, or luxury condos.
9. The state-run health system is called the Caja Costarricense de Seguro Social, or CCSS. However, you'll almost always hear it referred to as, "la Caja" or just "Caja." It includes medical care in any of the 30 hospitals and 250 clinics throughout Costa Rica in this government-sponsored network.
10. All citizens and legal residents to Costa Rica get access to Caja. Each member is required to pay a small monthly fee into Caja based on their individual income. Tourists are eligible and should ensure they have adequate health insurance. However, tourists won't be turned away from Caja medical facilities in case of emergencies.
11. But for those expats who plan on retiring or living in Costa Rica, it probably is worth it to establish residency, and therefore get access to low-cost medical care through Caja. In fact, if you're going to be a legal resident of Costa Rica, paying into Caja is REQUIRED – you can't get any form of residency without proof of existing Caja coverage.
12. You should be able to live modestly for a minimum of about $1,500 a month in Costa Rica, or $50 a day. However, Costa Rica shouldn't be considered a "cheap" country to live in. A decent local standard of living for a single person is at about $1,500 to $2,000 a month.
While that is possible, if you add eating meals out at restaurants, drinking out or other entertainment, activities and side trips, I'd say you'd be far more comfortable at $2,500 - $3,500. Likewise, a retired couple can live comfortably for about $2,500 to $3,500 a month for two people including the cost of housing, food, transportation, medical care (that can vary greatly), and entertainment.
Support HuffPost
The Stakes Have Never Been Higher
Related
Popular in the Community