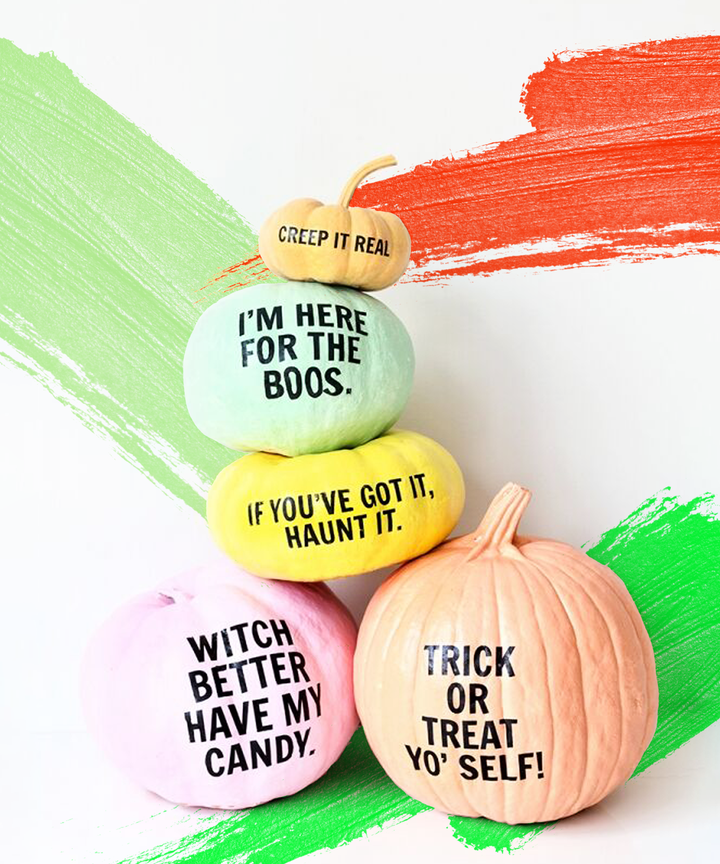 October 31 is fast approaching, which means all supermarkets and drugstores are brimming with Halloween decorations. But if the price tag of a chain of pumpkin lights is making you pause, never fear. You can save your budget and engage your creative muscles at the same time.
Halloween is a holiday that calls for imagination in hyperdrive. Not only do you have the opportunity to conjure the perfect costume, you can decorate your home exactly as you see fit. It's a decorator's paradise! Now is the time to grab your pipe cleaners and make like Martha Stewart. Yes, you can craft all of your Halloween decorations.
Ahead, we've gathered the best crafts the internet has to offer. That's the treat. The trick is that you actually have to make them.
From dishware to door decorations, these Halloween-themed projects will keep your house properly festive through the spookiest season of the year.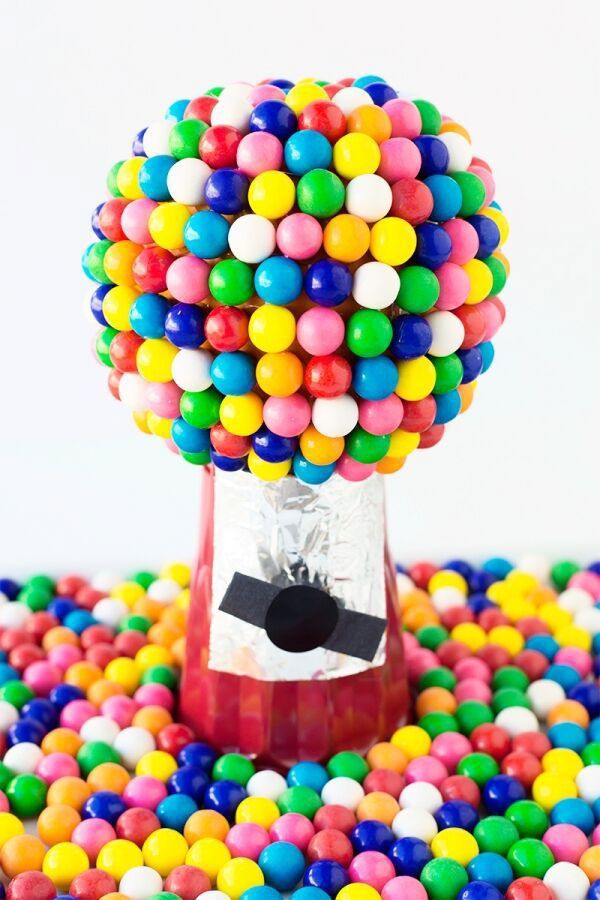 DIY Pumpkin Gumball Machine Go unconventional with your pumpkin this year by making a haven of gumball glory. The best part? You won't have to bother with messy pumpkin carving.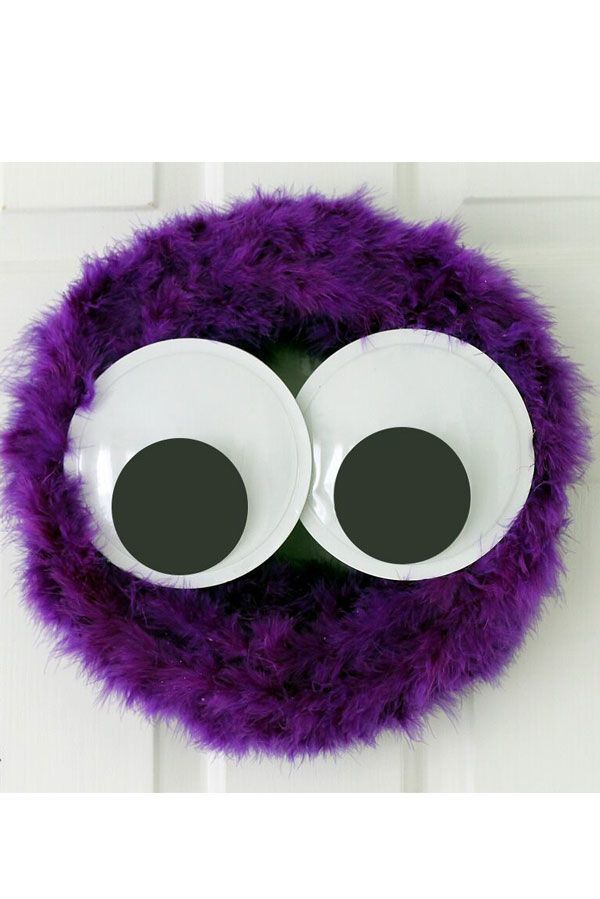 DIY Monster Wreath Fact: Furry purple monsters are adorable. Who says Halloween has to be all about scary stuff? This wreath, made from a feather boa and giant googly eyes, will greet trick-or-treaters without spooking them.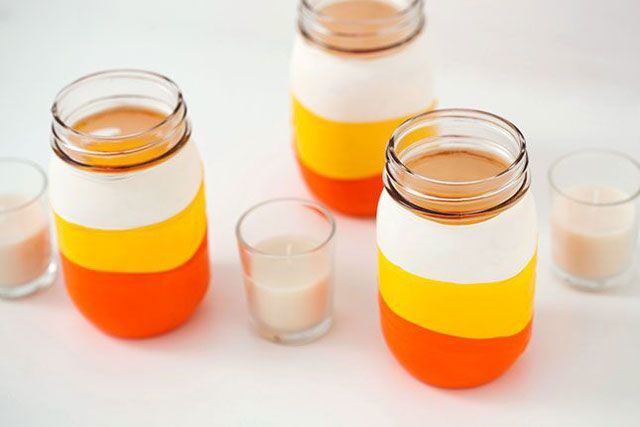 Balloon-Dipped Candy Corn Mason Jars These mason jars may look painted, but they're actually just wrapped in balloons! All you'll need to make these adorable Halloween-themed glasses is orange, yellow, and white balloons.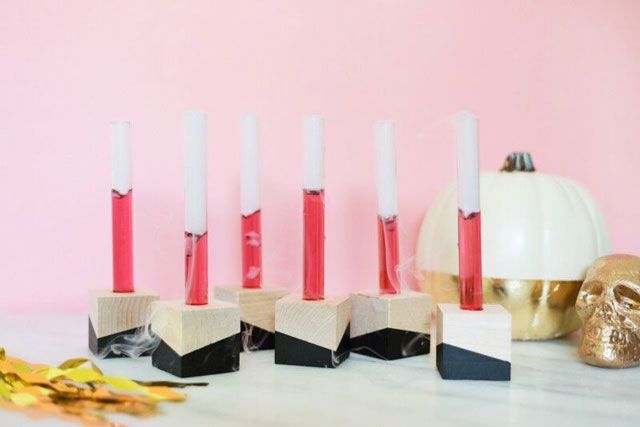 Test Tube Shot Glass Holders Your Halloween bash isn't complete without creepy shots! Make these color blocked holders to keep test tube shots upright during the spooky soiree.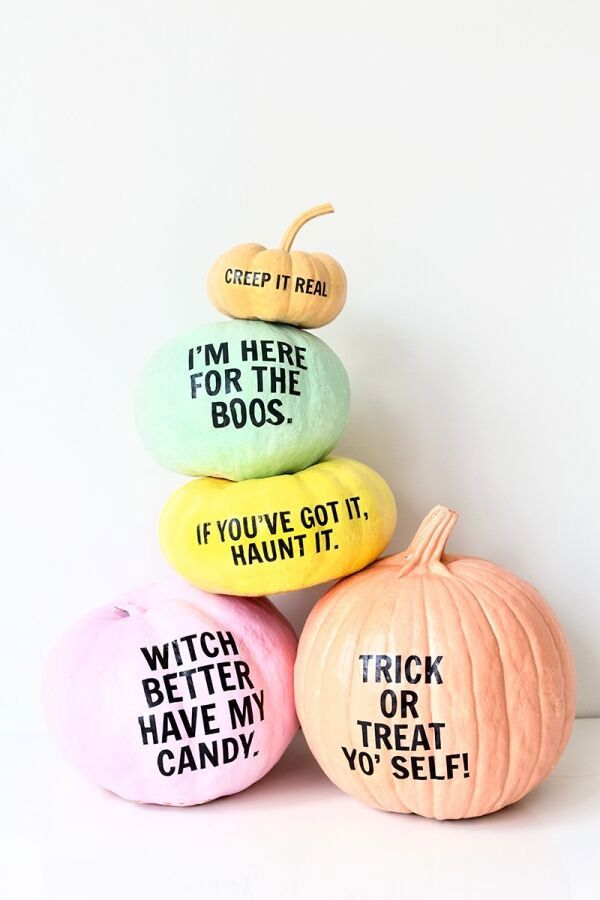 DIY Punkin Pumpkins Not super skilled with a pumpkin-carving knife? Honestly, who is? Here's a secret: If you paint your pumpkins, you won't have to carve them.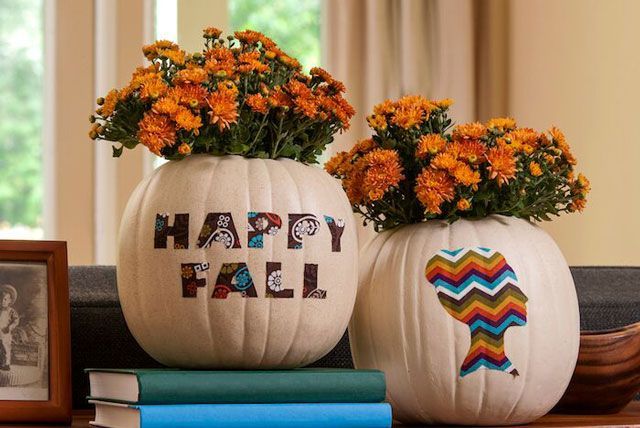 Faux Pumpkin Fall Vases What makes these pumpkins faux, you ask? Michael's sells fake pumpkins called funkins that you can actually carve! The advantage of a fake pumpkin is that it doesn't go bad. These painted vases can last all October without the scent of rot! Heck, they can last a whole year! Five years!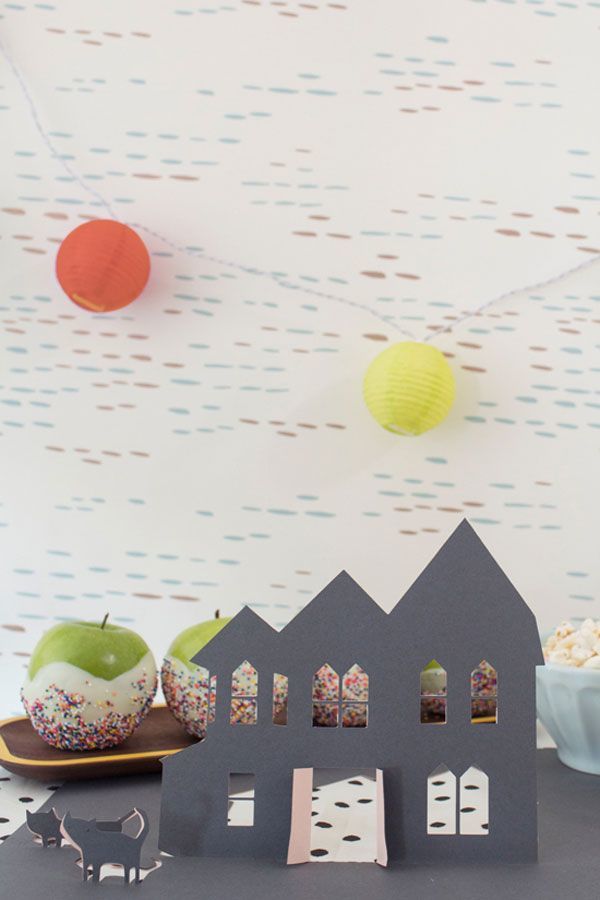 Halloween Pop-Up Table Runner Frame your Halloween bites with a haunted tableau using this charming table runner. Haunted houses aren't scary when they're surround by snacks!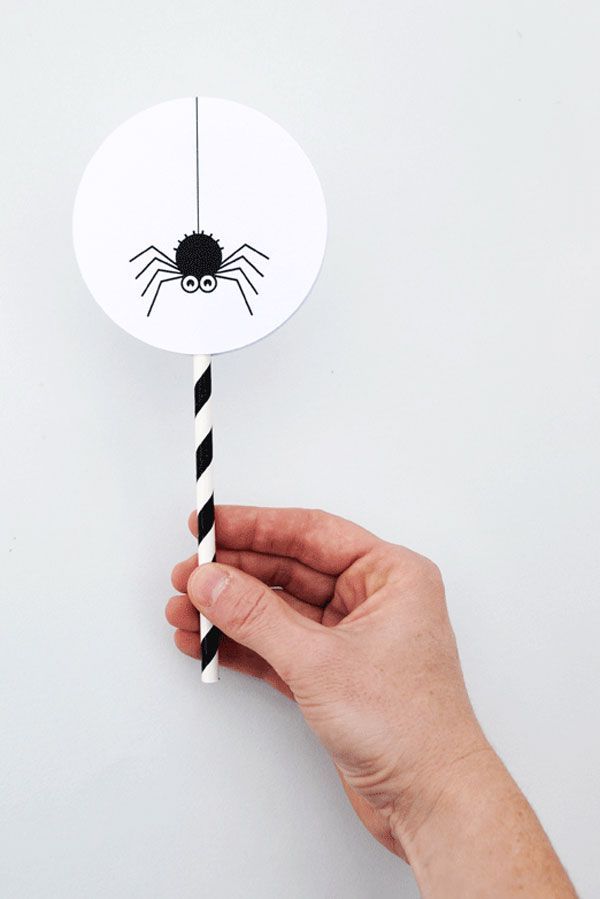 Halloween Thaumatrope This Thaumatrope is less of a decoration and more of a toy — a really, really captivating toy. As you spin the stick, the spider spins a web before your eyes. Halloween magic!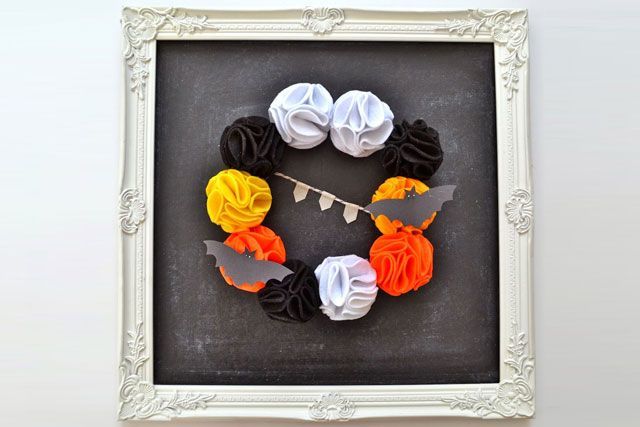 Halloween Felt Garland Keep things classy with an elegant felt wreath on your front door that only hints at horrors to come.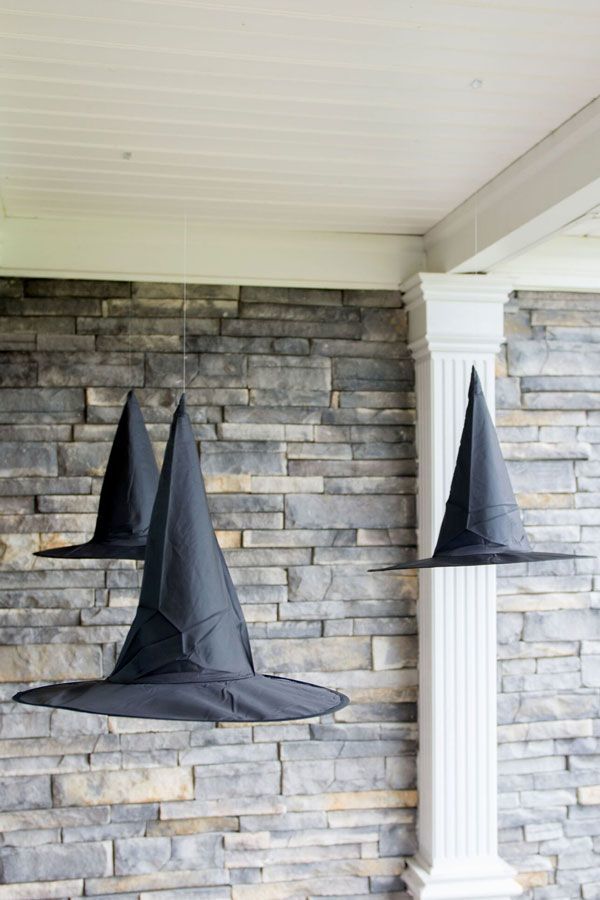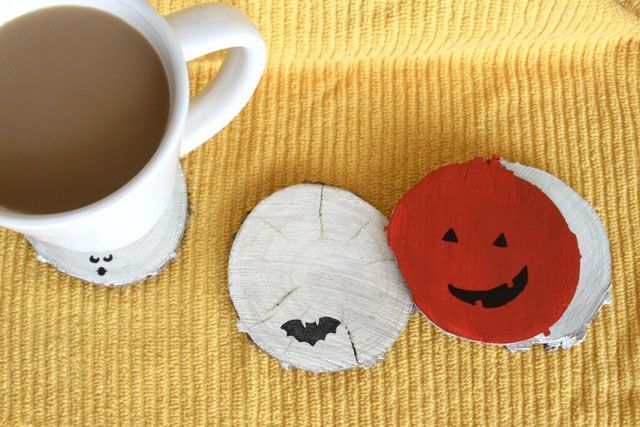 DIY Wooden Halloween Coasters Painted wooden coasters will keep your table free of coffee rings but full of Halloween cheer. I mean, Halloween fear.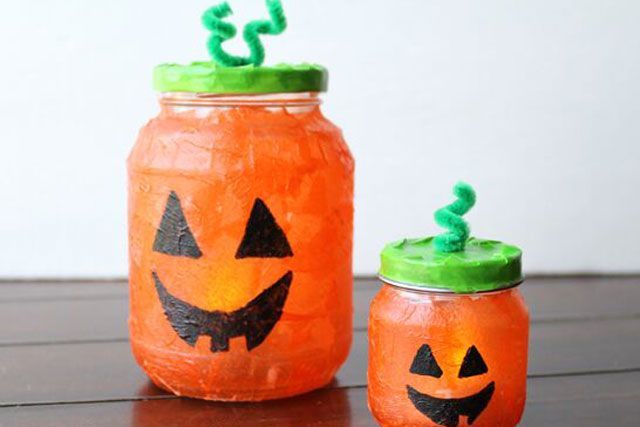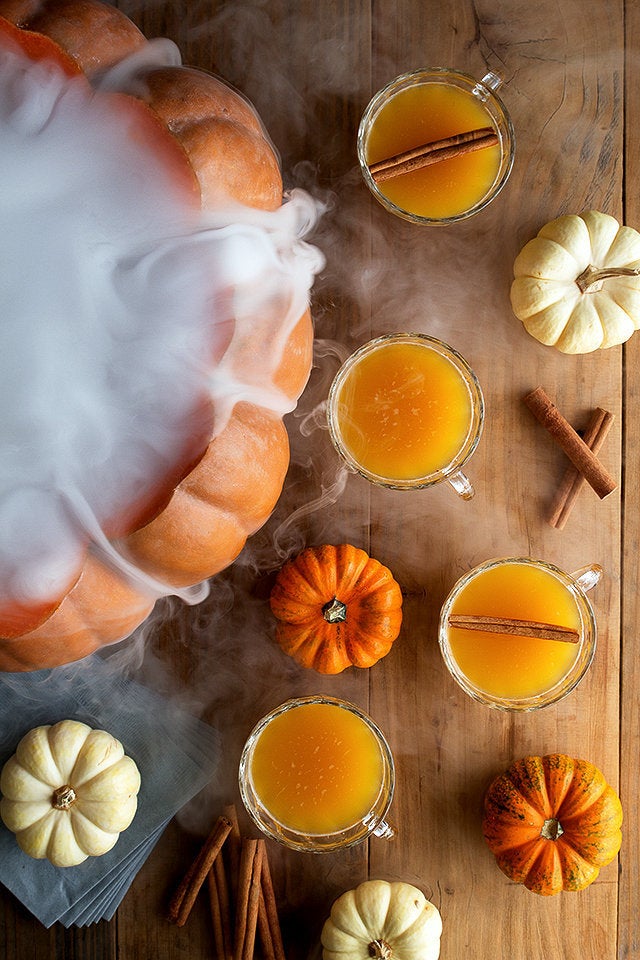 Last-Minute Halloween Recipes