French illustrator and graphic designer Marie-Charlotte Yao has been drawing and doodling incessantly ever since she was a kid. Now that she's expecting a child of her own, the mom-to-be is channeling her creativity into some hilarious pregnancy illustrations.
Yao's drawings capture the highs and lows of pregnancy, from the food cravings and hormones to the small physical victories and loving moments with her husband. The artist started sketching her experiences early in her pregnancy, while commuting to work or enjoying some free time.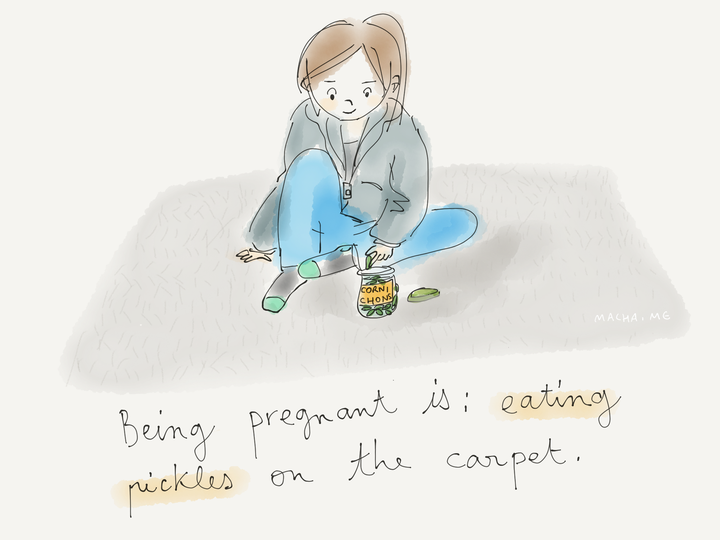 "I kept finding myself in some pretty unusual situations and thoughts, and I wanted to be able to remember them and share them for example with my close friends who don't have children yet," Yao told The Huffington Post. Recently, she's decided she also wants to share the illustrations with her daughter, who's due in July. ("See what Mommy went through?" she joked.)
Yao hopes that fellow pregnant women get "a little comfort" out of seeing her drawings. "You are not alone!" she said, adding, "Go, go, mommies! You are beautiful."