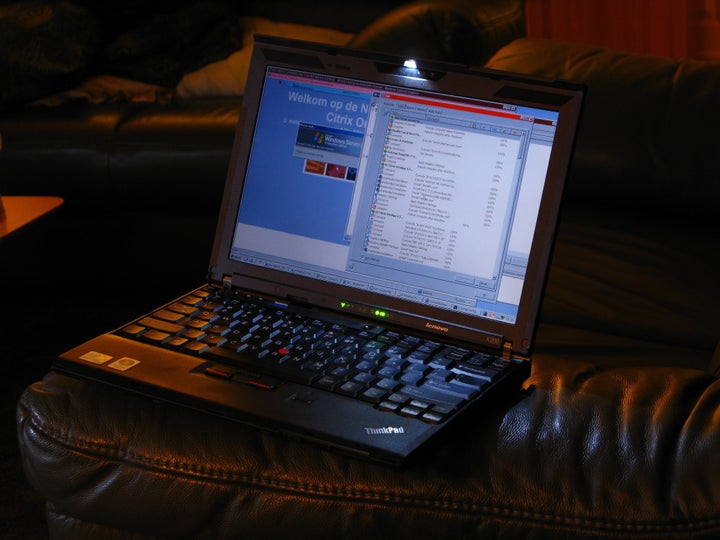 Twelve hour work days are the new normal. But maybe they're not all that bad?
That's the spin that one company is putting on a recent survey it commissioned of 500 employers and 500 employees in five countries. The survey by Seattle-based Mozy found that the typical work day runs from 7:17 a.m. to 7:02 p.m..
Mozy claims that email and other mobile technologies make the whole "longer hours" thing way better. Possibly this is because the company sells the kind of online backup services that are pretty useful to a mobile work force. (Hat tip: The Daily Mail). Today's workers log on before arriving at the office and continue working after they've returned home.
While the British start their day earliest, Americans spend the most time online, the study finds: 11 hours and 56 minutes. Recent data from the Department of Labor also showed an increase in the amount of hours Americans are working.
All those hours worked mean bosses are a bit more sympathetic, according to Mozy. "There is a middle ground that bosses and employees have come to," Gytis Barzdukas, senior director of product management at Mozy was quoted as saying in the Toronto Star. U.S. employers, for example, are more lenient about lateness, tolerating up to 37 minutes since many expect employees to be working remotely before coming to the office.
Likewise, employers are more easygoing about employees carrying out personal tasks during the day and taking the occasional day to work from home, which even employees who aren't designated as remote workers can do over one day a week without raising their boss's ire, according to the study.
The survey which covered the United States, United Kingdom, Ireland, France and Germany, fits with recent trends. A study from last year, for example, found that most top-level American employees consider a 40 hour week only part-time and often work more than 50 hours. In 2006, American families worked an average of 11 hours more per week than they did in 1979, the study also found.
Calling all HuffPost superfans!
Sign up for membership to become a founding member and help shape HuffPost's next chapter
BEFORE YOU GO