Tenzin Gyatso, the 14th Dalai Lama of Tibet, celebrated his 81st birthday Wednesday.
The Buddhist leader marked the occasion with a birthday celebration at the Drepung Monastery in Karnataka, India.
From his humble beginnings as a child of farmers in northeastern Tibet to his exile in Dharamsala, India, to receiving the Nobel Peace Prize, the Dalai Lama has lived a very full life. In honor of his legacy, HuffPost Religion has assembled a list of teachings from the Dalai Lama that shed light on what it means to live a good life. 
Read on for wisdom from this world-renowned spiritual leader.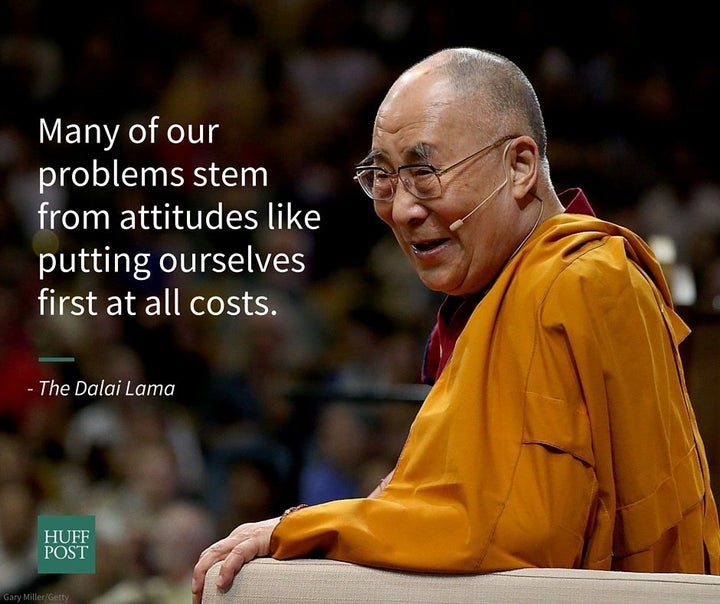 "As long as there is a lack of the inner discipline that brings calmness of mind, no matter what external facilities or conditions you have, they will never give you the feeling of joy and happiness that you are seeking. On the other hand, if you possess this inner quality, a calmness of mind, a degree of stability within, then even if you lack various external facilities that you would normally consider necessary for happiness, it is still possible to live a happy and joyful life." 
"The very purpose of our life is happiness, which is sustained by hope. We have no guarantee about the future, but we exist in the hope of something better. Hope means keeping going, thinking, 'I can do this.' It brings inner strength, self-confidence, the ability to do what you do honestly, truthfully and transparently."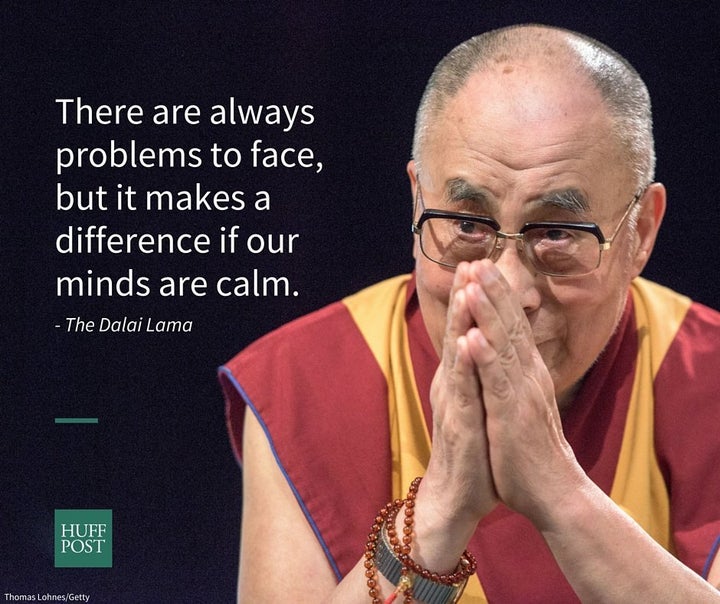 "True compassion does not stem from the pleasure of feeling close to one person or another, but from the conviction that other people are just like me and want not to suffer but to be happy, and from a commitment to help them overcome what causes them to suffer. I must realize that I can help them suffer less."
"If we do nothing to restrain our angry, spiteful, and malicious thoughts and emotions, happiness will elude us."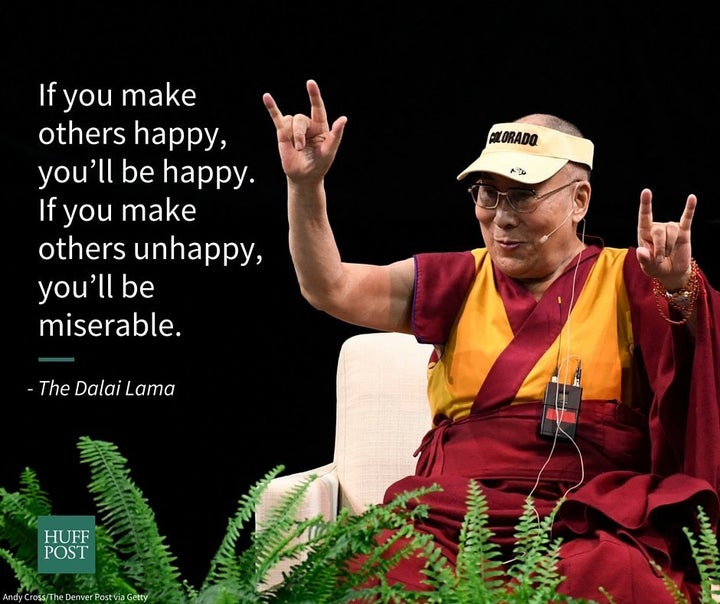 "If you let anger destroy your peace of mind, it will eventually ruin your own health. So keep compassion ― your mind will remain clear. If you develop full compassion, not let anger or hatred in, then after constant effort for days and months and years, decades, your mental state can change, that much I can tell you through my own little experience."
"Just as heat dispels cold, loving-kindness counters anger. We need to learn how to counter our various emotions. Distraction is just a temporary measure. The longer lasting remedy is to be able to see positive qualities in something or someone you otherwise see as negative. Since there is rarely any justification for destructive emotions, we need to become aware of what gives rise to them and what the antidotes are."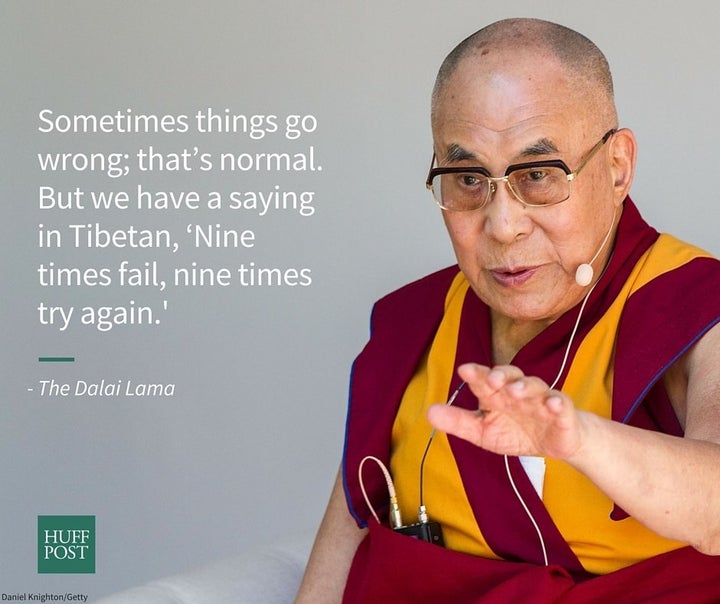 "Our life depends on others so much that at the root of our existence there is a fundamental need for love. That is why it is good to cultivate an authentic sense of our responsibility and a sincere concern for the welfare of others."
"Merely thinking that compassion and reason and patience are good will not be enough to develop them. We must wait for difficulties to arise and then attempt to practice them."
Calling all HuffPost superfans!
Sign up for membership to become a founding member and help shape HuffPost's next chapter
BEFORE YOU GO
PHOTO GALLERY
Vintage Photos Of The Dalai Lama