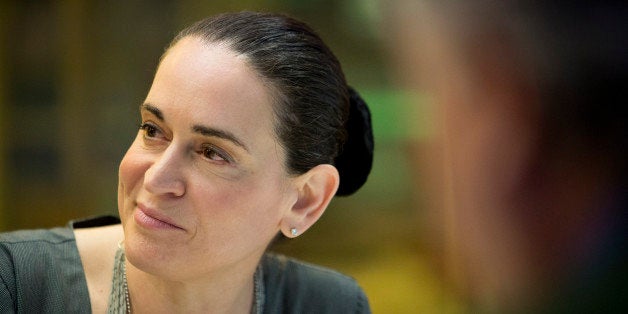 Debora Spar knows what it's like to try to "have it all." The Barnard College president and former Harvard Business School professor has juggled a demanding career, cared for her husband and three children, and now written a highly-anticipated book, "Wonder Women: Sex, Power, and the Quest for Perfection." And she knows that the pressure to be perfect can be incredibly damaging to women.
Spar argues that feminism has been misinterpreted by a younger generation, and that today's "wonder woman" has taken the fight of previous generations to mean that she must do everything, and do it well. But instead of continuing to lean in to their lives and careers -- trying to have it all and do everything perfectly -- Spar calls for women to release themselves from the stress and dissatisfaction that come from following the myth of perfection.
Here are seven must-read quotes from Spar on women, work and the pressure to look (and be) perfect.
All women face the pressure to look perfect: "Women are expected to be beautiful and sexy and to revel in those things really from the time they're quite young to the time they're quite old," Spar told NPR. "That expectation is just out there. It's in the ether; it's in the music we listen to; it's in the books we read. I think it's unrealistic to assume that just because a woman shows up in a business school or on a trading floor or for an internship that somehow those other pressures are going to go away. So women really are feeling the pressure to be hugely successful professionally, and really sexy and attractive, in addition to being good mothers and everything else."
The social goals of feminism became personal ones: "We took it inward. We made it about a personal quest for perfection rather than being about social goals," Spar told students at a Columbia University event this week. "That's not what the early feminists were saying, but that's what we heard, and that's what we interpreted it as."
Women must 'satisfice': "Satisficing is this concept in economics that jumped out at me as I was finishing the book," Spar told the New York Times. "To satisfice is to settle for something that's second best. I use the term warily. You don't want to go out there and say that women should settle for second best. But sometimes second best is really good, and second best is much better than fourth best or worse. Women in particular feel if I didn't become the top C.E.O. or perfect mother, I've somehow blown it."
Home decor magazines can be just as oppressive to women as ladymags: "It's oppressive. If I could only have pillows like that. ... It's food, it's clothing, it's all the magazines that come under the heading of things looking simple. It's bathrooms that look simple and Zen-like but have to be maintained constantly. And the environmental, sustainable, organic, gluten-free movement once again ratchets everything up. Men's magazines don't seem to do this. They seem to be about things that are fun, not things you have to spend lots of hours on and then fail at."
Young women are facing mounting pressure from an early age: "They're coming out of high school exhausted," Spars told the New York Times. "The pressure in high school is killing these kids. By the time they get to college, they have been fighting for three or four years to get the perfect SAT scores and get into A.P. classes... It's a much wider set of pressures than when you or I experienced growing up. It's not just grades, it's extracurriculars. I can't tell you how many kids I've seen who have started their own NGO's before they're 18."
And the fear of failure is holding them back: "[Young women]'s college experience leaves them somewhat confused, still stumbling over the dilemmas their grandmothers' generation sought to destroy," Spar wrote in the Washington Post in February. "Are they supposed to be pretty or smart? Strong or sexy? Sassy or submissive? All their lives, today's young women have been pushed to embrace both perfection and passion -- to pursue science and sports, math and theater -- and do it all as well as they possibly can. No wonder they're not negotiating for higher salaries as soon as they get out of school. They are too exhausted, and too scared of failing."
You CAN have what matters: Spar told Columbia students: "You cannot have everything in life, but you can have the things that are important to you."
Before You Go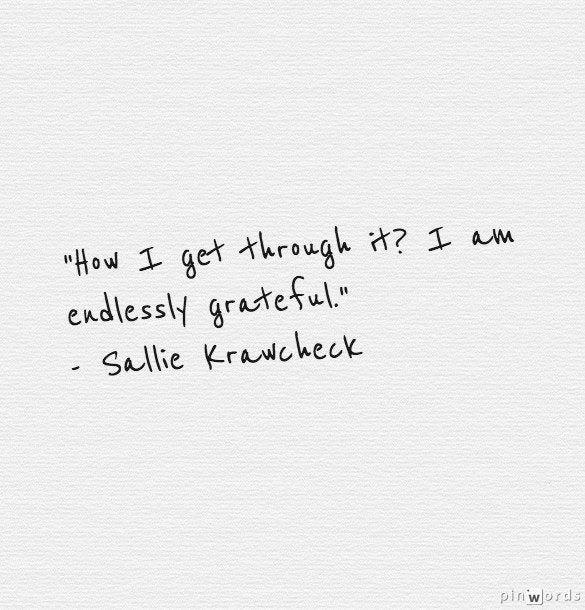 28 Quotes About Stress From The Third Metric
Popular in the Community