An uplifting father-daughter video is giving Facebook users the morning motivation we all need.
On Sept. 7, Ron Alston posted a sweet video on his Facebook page, DFG (Destined For Greatness) Health and Wellness. The video shows Alston and his 3-year-old daughter Aliya starting their day off with an empowering mantra.
Repeating after her father's cues, Aliya proclaims, "I am strong. I am smart. I work hard. I am beautiful. I am respectful. I'm not better than anyone. Nobody's better than me. I am amazing. I am great."
The inspiring video has reached over 12 million views and has been shared over 330,000 times.
Alston, who is a YMCA program director and personal trainer, wrote in a follow-up comment that he had no idea his video would reach so many people. He explained that Aliya's morning mantra is a daily routine that "gets more in-depth" as she grows up.
"It is great to see so many people inspired to do the same," Alston wrote. "In today's society it is so important for children to be self confident, humble and have a sense of self esteem. Especially our young women."
He added, "Every child is destined for greatness and it is our job to get them there!"
Support HuffPost
A No-B.S. Guide To Life
Related
Before You Go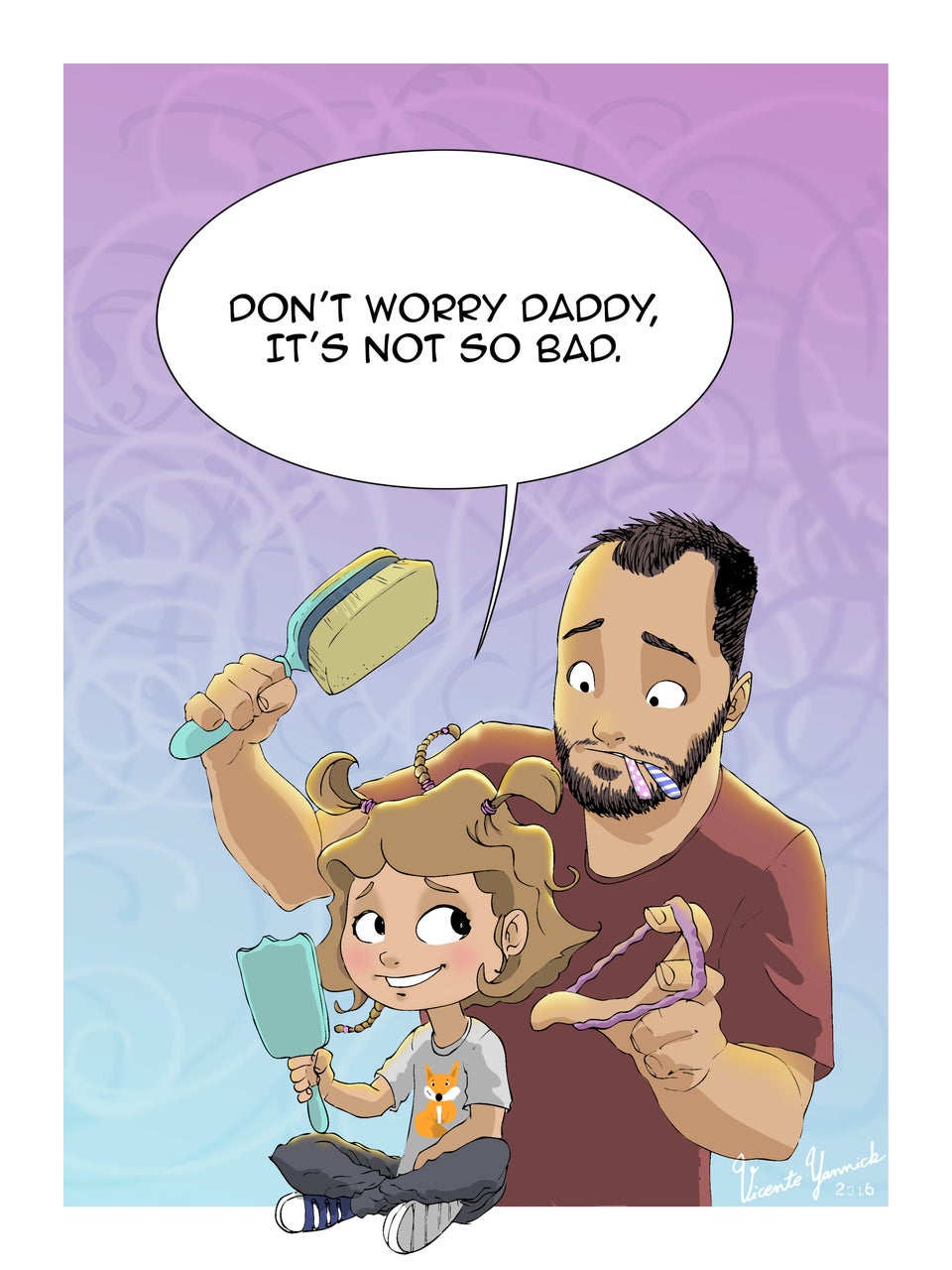 Dad's Sweet Comics About Fatherhood
Popular in the Community