Out of the more than 400 commercial galleries were surveyed this month, more than 70% had painting shows on view. Among them are two dozen solo exhibitions by New American Paintings alumni. New Orleans native Nicole Charbonnet, who was featured in one of our earliest issues, presents new work at the venerable Arthur Roger Gallery. In San Francisco, Chris Ballantyne is a must see at Hosfelt Gallery, as is Andrew Schoultz at Mark Moore Gallery in Los Angeles. We are particularly excited about Yoshiaki Mochizuki's debut at Marlborough Chelsea, where he will have his technically complex abstract paintings on view. Yoshiaki will be featured in the soon to be released 2013 Northeast issue of New American Paintings.
As always, New York City has a lot to offer. Mid-career artists such as Luc Tuymans and Carroll Dunham continue to push their practice forward. A survey of Gary Simmons' work at Metro Pictures brings together a range of media and offers a concise look at this mid-career artist's substantial body of work. This month, New York also has the opportunity to consider the work of Chicago Imagist Roger Brown, whose stature has continued to rise since his death in 1997, in a well-curated exhibition at DC Moore. Enjoy the list.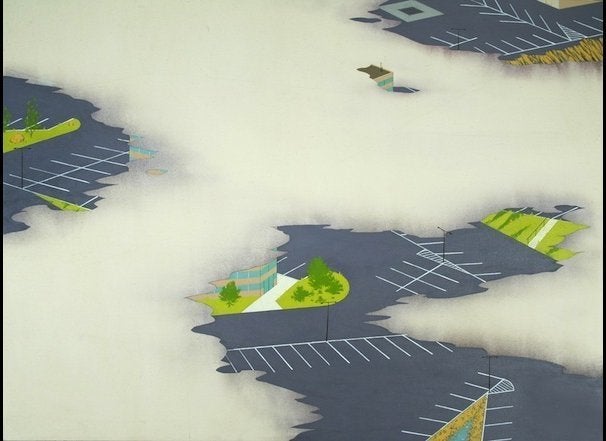 January 2013 Must See
New American Paintings magazine is a juried exhibition-in-print and the largest series of artist competitions in the United States. Working with experienced curators, New American Paintings reviews the work of thousands of emerging artists each year. Forty artists are selected to appear in each bi-monthly edition, many of whom go on to receive substantial critical and commercial success. Additional content focuses on the medium of painting, those who influence its direction, and the role contemporary painting plays within the art world. Visit New American Paintings for more information or to subscribe.
Related
Popular in the Community