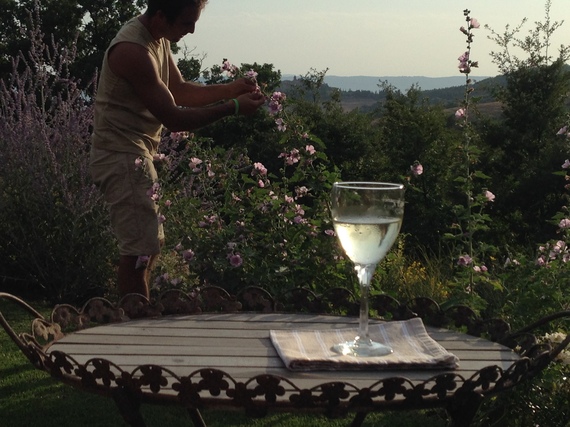 This summer's sweltering temperatures call for refreshing whites. I love the diversity and distinctiveness of Italian wines and Italian native grape varieties. Have you tried Zibbibo from Pantelleria? Or Ribolla Gialla from Friuli Venezia Giulia? It's an infinite game of discovery.
My favorites are organic/biodynamic from artisanal vintners. Why?
-They clearly express the "terroir" (connection to people and place),
-Are full of personality, character and vitality,
-And are healthier both for the Earth and for wine drinkers
Loosely in order from lightest to more structured....
1) Case Coste Piane "Sur Lie" Prosecco di Valdobbiadene DOCG (Veneto)
An elegant but delicate version of Sparkling Prosecco produced from old vines in shockingly steep vineyards owned by the Follador family. (11% alcohol) Made in the traditional way with the second fermentation in the bottle. The spent yeasts remaining in the bottle give the wine a unique character. Read more.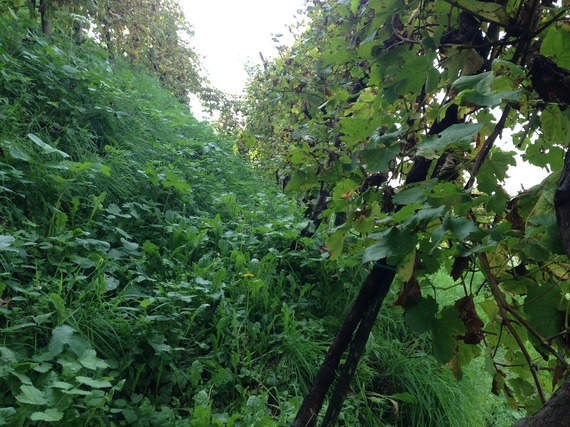 2) I Clivi Ribolla Gialla Friuli IGP (Friuli Venezia Giulia)
Could be labeled "Extra Brut" like a still version of a very dry Champagne. Light (10% alcohol). Made 100% with native Ribolla Gialla grapes, grown on old vines in the Colli Orientali (Western Hills) bordering Slovenia. Mario Zanusso vinifies the grapes to accentuate the crispness from the "fleisch" soil (layers of fossilized shells that once were under the sea). Read more.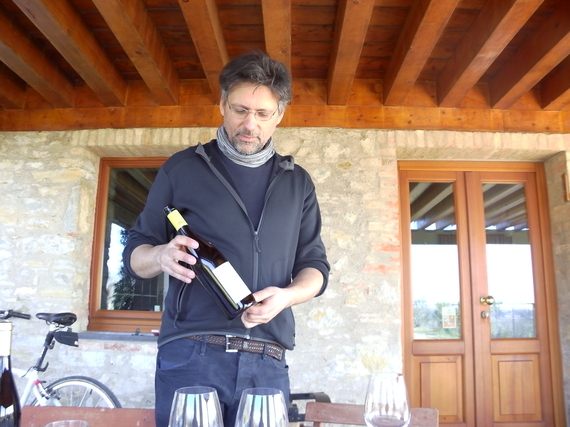 3) Ariana Occhipinti SP 68 Bianco Terre Siciliane IGT (Sicilia)
Ariana's creativity is expressed in this unique blend of two Sicilian native varieties Albanello and Zibbibo. Named for the road that runs by her cantina and home. Very dry and crisp because of the limestone soil but with a slightly aromatic twist from the Zibbibo. (12%) Read more.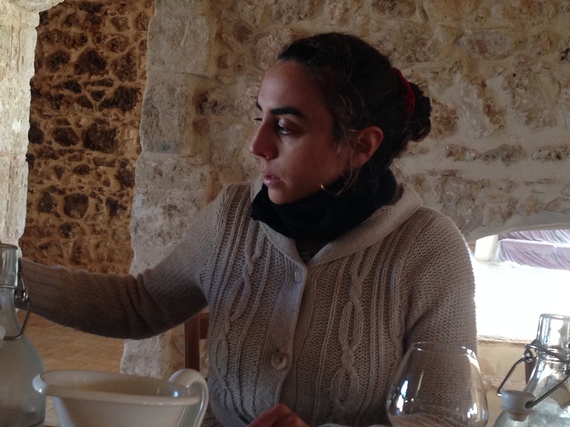 4) Foradori Fontanasanta Manzoni Bianco Vigneti delle Dolomiti IGT (Trentino-Alto Adige)
100% from the native variety Manzoni Bianco, a cross between Riesling and Pinot Bianco. This cru comes from Elisabetta Foradori's Fontanasanta vineyard in the hills above Trento (red clay soil mixed with limestone). A two-week maceration on the skins in cement containers gives the wine a rich, amber color. It then ages in acacia wood barrels (more neutral than oak). Slightly aromatic (delicate fruit and floral aromas) but dry with crisp minerality from the soil. Unusual and delightful. (12.5%) Read more.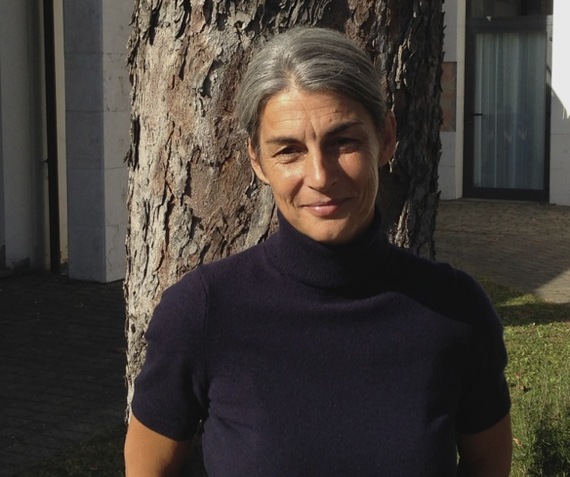 5) Porta Del Vento Catarratto Sicilia IGT (Sicilia)
100% Catarratto. Marco Sferlazzo makes a clean, naturally sophisticated version of this native variety. The grapes are grown on old vines on a windswept hillside above Palermo. The wine is as fresh, cool, and crisp as the air in this eagle's nest of a vineyard. (13%) Read more.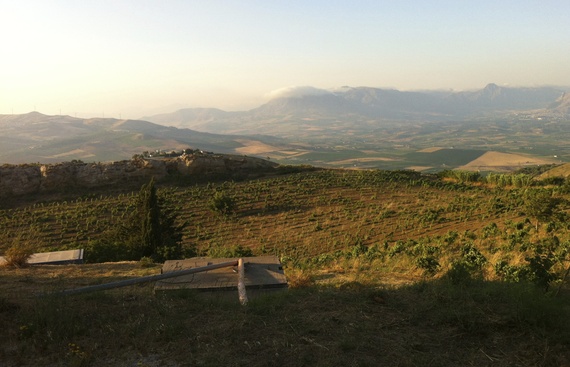 6) Marco De Bartoli Pietranera Pantelleria Bianco DOC (Sicilia)
100% Zibbibo grapes from the Sicilian island of Pantelleria. Pietra Nera means "Black Rock" which perfectly describes the volcanic soil of the island. Although the island is famous for a "Passito" (sweet wine made from dried grapes), this dry version has a clean, crisp flavor from the volcanic soil and a slightly aromatic character from the Zibbibo. Read more.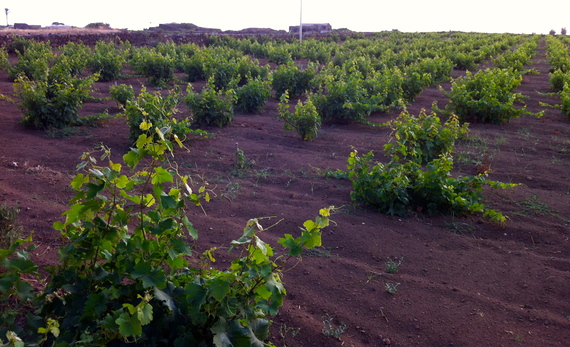 7) Bruna Pigato Majé Riviera Ligure di Ponente DOC and Bruna Pigato Le Russeghine Ligure di Ponente DOC (Liguria)
100% native Pigato. Just for fun here, I cheated by naming two wines from the same grape variety but from two different soils. The "Majé" from the white, limestone soil has a slightly more transparent color and is dryer and lighter than "Le Russeghine" from the iron rich, red soil. (13%) Both are very dry and full of the delicate aromas of fruits and flowers in the river valley that runs between the sea and the Apennine Mountains close to the Italian border with France. Read more.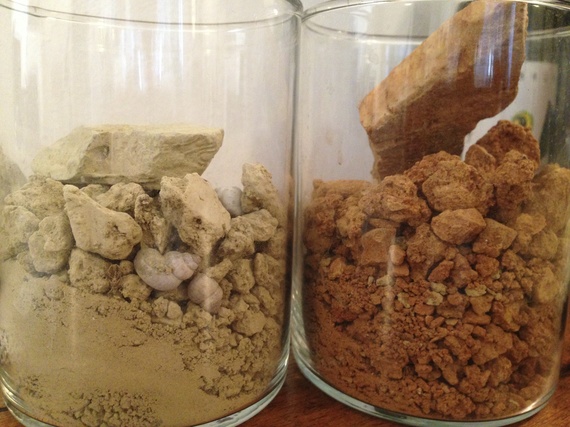 8) Peter Pliger Kuenhof Kaiton Südtirol Eisacktaler Riesling DOC (Trentino-Alto Adige/Südtirol)
100% Riesling from the mountains of Alto Adige/Südtirol near the Austrian border. Peter Pliger brought the first Riesling vines to this Isarco/Eisacktaler area and named the vineyard, Kaiton, which means "woods". At that time, there was no DOC so he used the IGT classification. Very dry with lots of minerality, almost saltiness, and a hint of citrus. Clean, fresh but still delicate and lightly aromatic. Read more.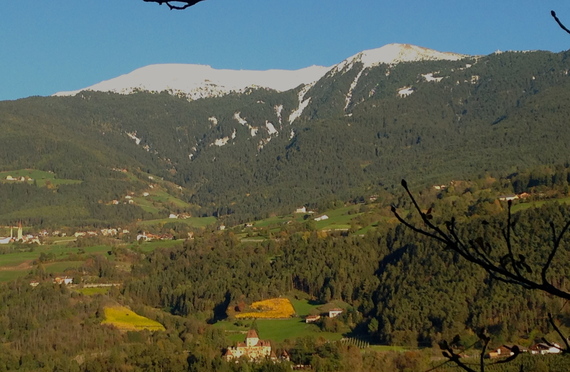 9) I Vigneri di Salvo Foti Vigna di Milo Carricante Sicilia IGT (Sicilia)
100% Carricante from high up on the eastern slope of the Mt. Etna volcano overlooking the sea. Wild minerality from the sea and the volcano. Grapes grown on "alberello" vines and worked only by hand or with a mule. Fascinating dry, crisp wine to drink young but also with aging capacity (10+ years).
Read more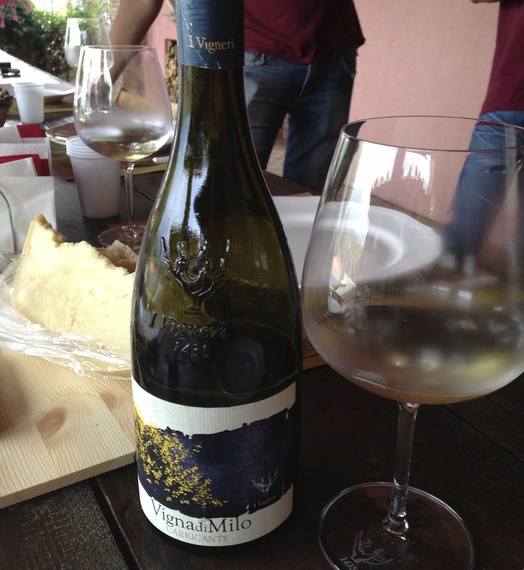 10) La Stoppa Ageno Bianco Emilia IGT (Emilia-Romagna)
From Elena Pantaleoni's magical hilltop vineyards above the Trebbia River in Emilia. A blend of native grapes Malvasia di Candia, Ortruga, Trebbiano, and Santa Maria. This beautiful "orange" wine macerates thirty days on the skins (giving it tannins and structure), ferments with indigenous yeast, ages a year in large barrels and at least two years in bottles. It is dry but slightly aromatic. Not filtered. (13,5%)
Read more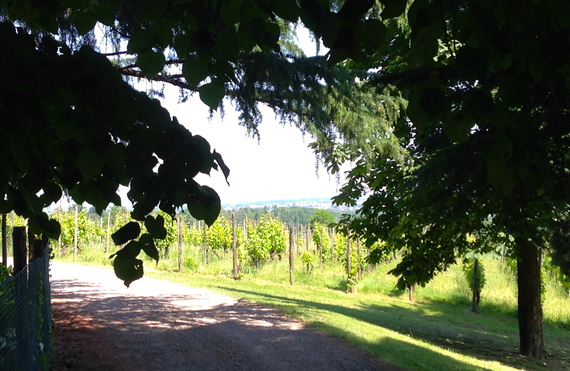 Related