Barbecue is having a long, extended moment and as a result, one can now find well prepared, slow-smoked meat in every state in the U.S. And like chefs in the kitchen, pitmasters have risen to the ranks of international celebrities coming together for big smoked meat events upcoming Big Apple Barbecue. From old-school barbecue families to new school barbecue geeks, here are 10 pitmasters you need to know.
Follow along with our BBQ road trip all month long on our social media channels with hashtag, #ZagatBBQNation.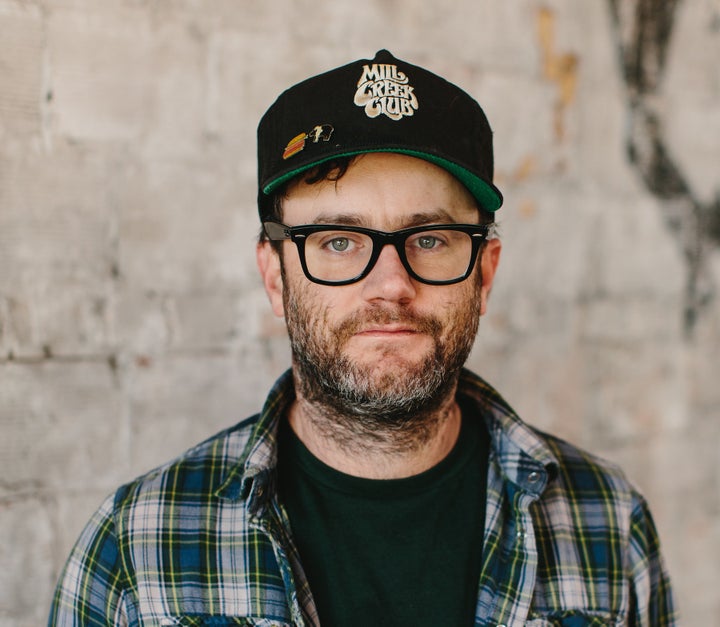 Elliott Moss is not your typical pitmaster. The two-time James Beard Foundation nominee cut his teeth in elevated New American restaurants, like The Whig in Columbia, South Carolina and The Admiral in Asheville, NC, and a long term stint at Chik-fil-a, before opening his cheffy barbecue joint in Asheville's hip South Slope. Moss's sustainable-focused restaurant — yes, his hogs are pasture-raised — in the far west corner of the Tar Heel State specializes in Eastern South Carolina whole hog with a peppery vinegar sauce just like his grandparents used to make. Moss pairs it with elevated riffs on traditional sides, like green beans cooked under the pig, and one of the best smoked-then-fried chicken sandwiches in the country. Since opening Buxton Hall in 2015, Moss has been hailed well beyond the tight knit barbecue community, taking home a slot on Bon Appetit's "10 Best New Restaurants for 2016" and landing a spot on Southern Living's Best Restaurants list for 2016.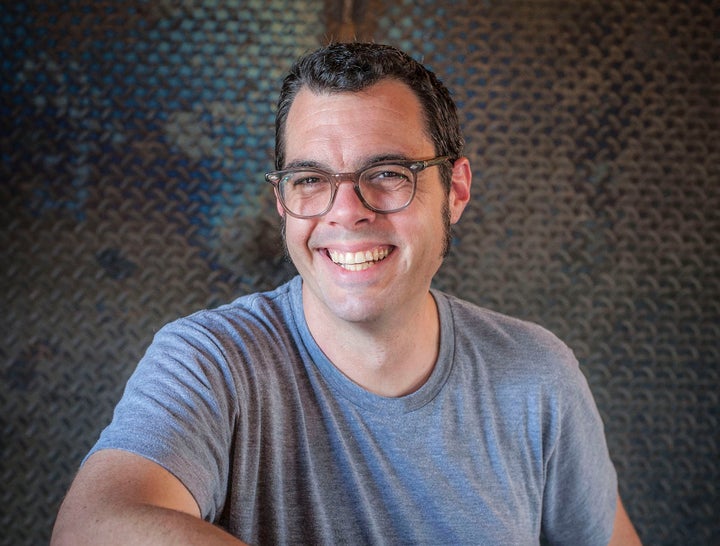 One of the most highly regarded pitmasters in the U.S., folks line up in front of Aaron Franklin's namesake barbecue joint for hours before the doors even open, waiting for a taste of his acclaimed brisket. The only person ever allowed to jump the queue: President Obama while in office. It's so good, Anthony Bourdain, who did wait in line, said it's the "finest I've ever had." Franklin is a perfectionist. He cooks 106 top-notch briskets a day, devoid of hormones and antibiotics, with his own blend of seasoning, smoking it low and slow. It's hard to describe what makes Franklin and his meat so in demand. Let's sum it up by saying, he's won pretty much every barbecue award known to man — including Texas Monthly's "Best Barbecue Joint in Texas" and Bon Appetit's "Best Barbecue Joint in America" — as well as a James Beard for Best Chef Southwest. In addition to authoring books on barbecue and hosting television shows, Franklin recently helped produce Austin's new HOT LUCK food and music festival.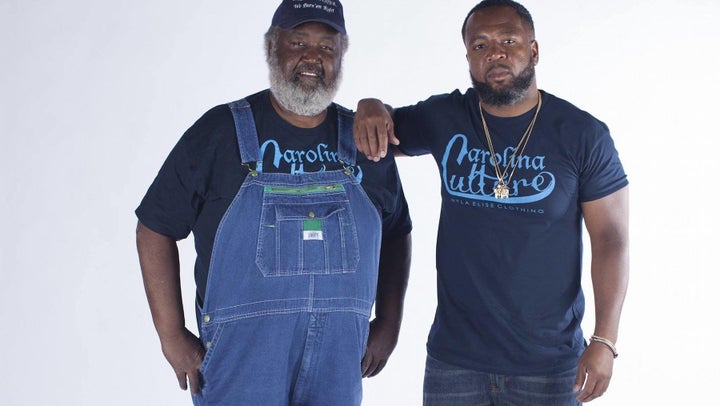 Long before any of these new-school pitmasters came onto the scene, Ed Mitchell was quietly smoking whole eastern North Carolina hogs with time-honored vinegar sauce at his family's Wilson, North Carolina grocery store. In early 2002, when John T. Edge, director of the Southern Foodways Alliance, started researching the most traditional 'cue in the region, he was blown away by Mitchell's 150-year-old "pig-picking" technique. Since his wider discovery, Mitchell has been hailed as one of the top pitmasters in North Carolina, a state with deep roots in slow-smoking meat. Mitchell has gone on to open and shutter a few highly lauded whole animal restaurants in the Raleigh-Durham area, but earlier this year he launched the first of three new concepts, a food truck and catering business, Ed Mitchell's Q on Wheels, which will soon be followed by a new brick-and-mortar, Ed Mitchell's Q at the Creek, coming later this year. Time to start planning that road trip to the Tar Heel state.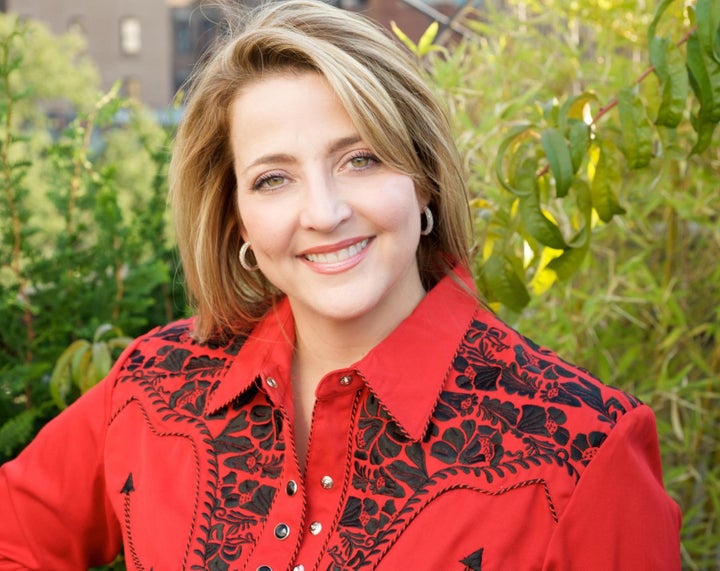 As the founding executive chef of Hill Country Barbecue Market in NYC, Brooklyn and DC as well as Brooklyn's Hill Country Chicken, Karmel is one of the pitmasters responsible for popularizing Texas-style barbecue in the North. But her influence extends well beyond her time at the NYC Texas-style joint. Karmel is also a food writer, cookware designer and all around advocate for bridging the outdoor cooking gender divide with her decade-old website, GirlsattheGrill.com, geared toward getting women out of the kitchen and into the fire pit. Although Karmel made her name in Texas-style beef and sausage, she recently returned to her North Carolina roots with her online barbecue shack, Carolina 'Cue To-Go, where she blends Eastern North Carolina whole hog — inspired by Ed Mitchell's killer 'cue — with the tomato-infused sauce of her Western North Carolina birthplace.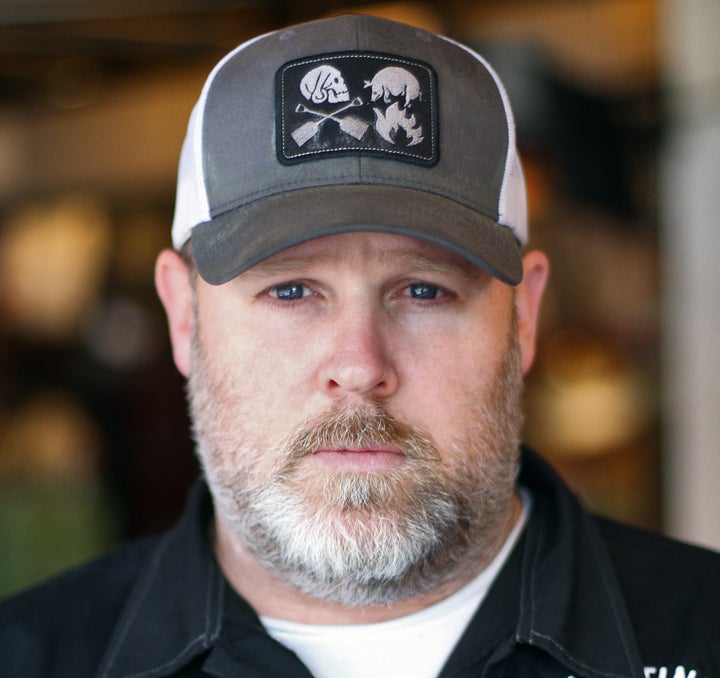 Martin is on a mission: he's trying to save West Tennessee whole hog barbecue from extinction. Before moving to Nashville, Martin learned the science of West Tennessee whole hog in the tiny town of Henderson, Tennessee. When Martin first discovered the style, there were 12 traditional barbecue joints in the town. Now there are two, he says. At his namesake restaurant, Martin smokes 190 to 200 pound hogs over wood for about 24 hours in open pits centered in the middle of the restaurants. His succulent pork is basted with a sweet vinegar and tomato mop, pulled and served in a variety of forms. The most iconic is the Redneck Taco, choice of meat served atop a cornbread hoecake with slaw and sauce, an homage to Nashville's barbecue/hoecake tradition. With six Martin's Bar-B-Que Joint locations spread throughout Tennessee, West Virginia and Kentucky, it seems Martin is succeeding in his mission of spreading the whole hog gospel. The restaurants have been featured Food Network's Diners, Drive-Ins and Dives, the Travel Channel's Bizarre Foods with Andrew Zimmern, Bon Appetit, Esquire, Conde Nast Traveler and Men's Journal.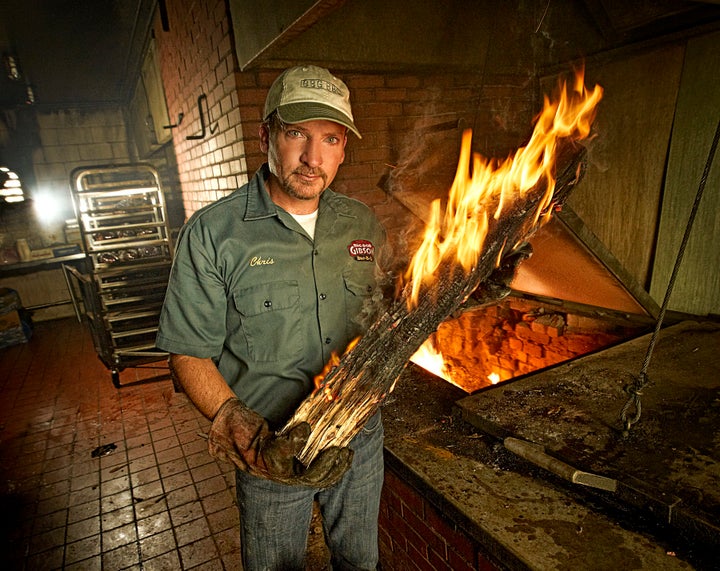 Big Bob Gibson is best known as the place that developed Alabama's famous white sauce back in 1925, a mix of mayonnaise, vinegar and black pepper, used for its moist hickory-smoked chicken. That sauce has become a defining feature of Alabama 'cue. But pitmaster Chris Lilly is not resting on his restaurant's laurels. He is a renaissance man when it comes to smoking meat. He recently made history at the 2017 Memphis in May World Championship Barbecue Cooking Contest, becoming the first team in history to take home the top prize five times for his pork shoulder. Those shoulders are smoked over hickory, then hand-pulled and served with choice of white, thin vinegar or Championship red sauce at both of Big Bob Gibson's Decatur outposts.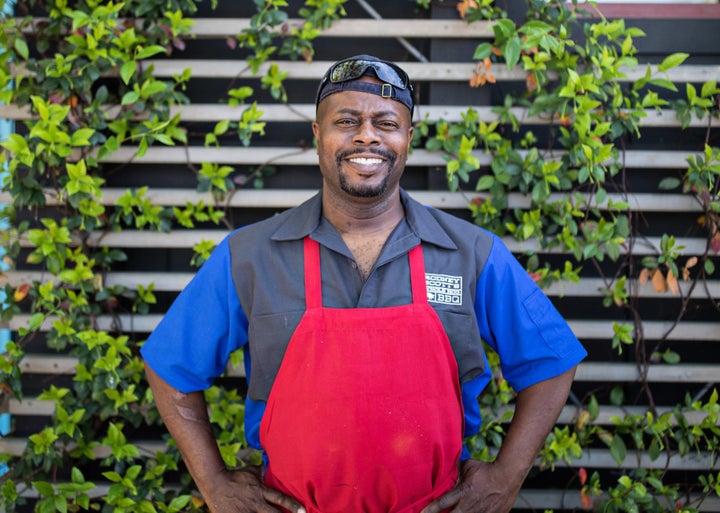 Rodney Scott cooked his first whole hog when he was just 11 years old. His family opened Scott's Variety, a convenience store in Hemingway, South Carolina on the side of the old highway that ran through town, when Rodney was just one year old. On Thursdays, they smoked whole hogs on homemade pits behind the store, attracting hoards of locals and visitors from as far away as Charleston, 90 miles south. By the mid-1980s, it was clear that one day a week was not enough to feed all of the 'cue fanatics looking for a taste of smoky chopped pork. The family began smoking hogs two days a week, then three, eventually they added a fourth day. Just last year, Rodney branched out on his own, opening Rodney Scott's Whole Hog BBQ in Charleston, SC. There, he uses hardwood to smoke 180 pound pigs, butterflied, mopped with his own peppery-vinegar sauce, as well as ribs coated with a special rub, pit-cooked chicken and a handful of other dishes. Scott's traditional 'cue has earned him acclaim across the globe. Rock star southern chef, Sean Brock, has even said Scott's restaurant is his "most favorite place to eat in the entire world."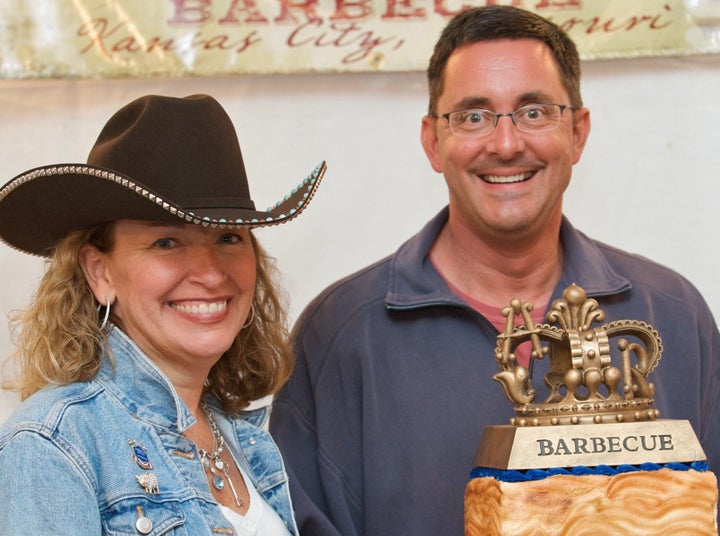 Jeff and Joy Stehney, the husband-and-wife team behind renowned Joe's Kansas City Bar-B- Que, started off the competitive barbecue world nearly three decades ago. Since then, the Stehneys' team Slaughterhouse Five has won more than thirty Grand and Reserve Grand Championships in contests sanctioned by the Kansas City Barbeque Society (KCBS) including the American Royal Invitational and Open and, in 1993, KCBS Team of The Year. In 1996, they opened their first brick-and-mortar in a Kansas City, Kansas gas station, which has since become one of the most popular icons in the Barbecue Capital of the World. Demand for their ribs, brisket and burnt ends (available only three meals a week), was so high, the Stehneys have since opened two additional restaurants, both of which are also regularly packed. Their meat is so legendary, in May, 2017, Jeff was inducted into the Barbecue Hall of Fame.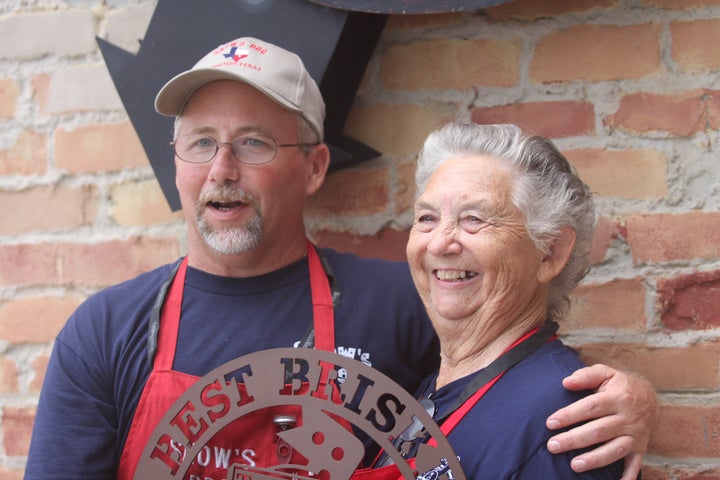 You know you're doing something right if you've picked up the number one spot on Texas Monthly's highly regarded Best Barbecue list, not just once, but twice. Tootsie Tomanetz, the 82-year-old grand dame of Texas barbecue, has earned that distinction. She has been smoking meat since 1967, when she first worked the pits at City Meat Market. Over the past half-century, Tomanetz has steadily perfected her craft. Her brisket, perfectly seasoned, is incredibly tender. Her chicken is moist, perfumed with the aroma of post-oak smoke and Tomanetz's thin, sweet sauce. Her salty pork steak is crisp on the outside, buttery within. If you want to get a taste of Tomanetz's famous 'cue, you've got to plan ahead. Snow's BBQ in Lexington, Texas, about 50-miles northeast of Austin, is open only on Saturday's starting at 8AM until sold out, generally around noon.
Garry and Leslie Roark Scott, Ubon's BBQ, Yazoo City, Mississippi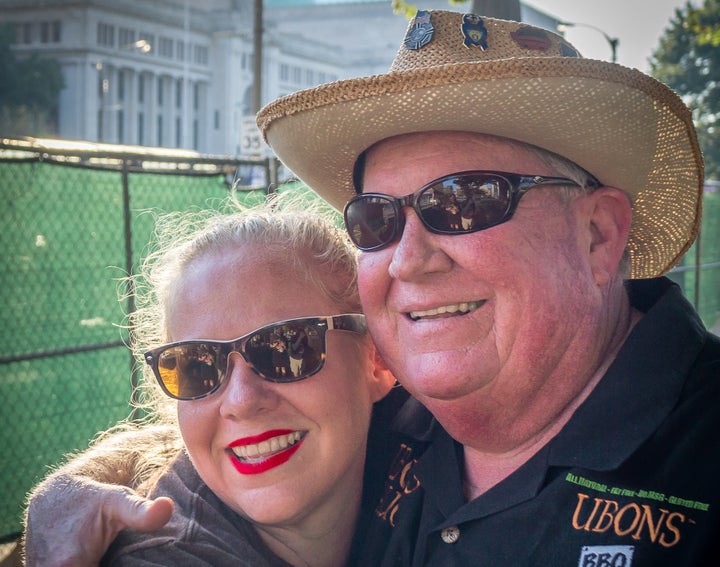 Pitmaster Garry Roark grew up on BBQ. His father, Ubon Roark, used to make batches of his famous sauce and stone pit-smoked chicken for special occasions. As the scent of smoke wafted through town, neighbors would walk over with empty jugs to buy Ubon's sauce, an old-school family recipe that now spans at least five generations. In 1989, Garry expanded the family tradition, making his foray in competitive barbecue. A couple years later, his daughter, Leslie, officially joined the Ubons BBQ cook team, eventually becoming the first woman to win a Grand Championship on the Memphis in May BBQ circuit. Together, the father-daughter-duo opened Ubon's Restaurant in their hometown of Yazoo City, Mississippi, where they churn out Mississippi-style pulled pork (as well as brisket, chicken and sausage) coated in Ubon's beloved sauce.