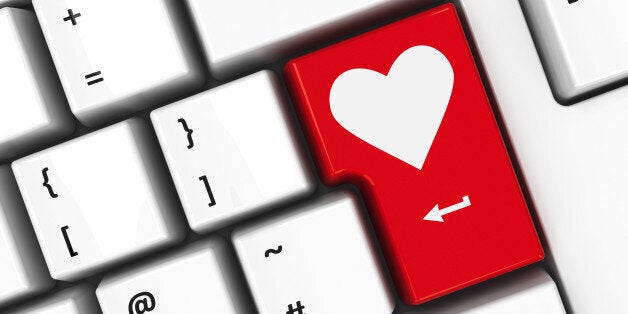 I am a feminist and mystic and do not seek peace in my life through others. I am a yoga, gospel music, and prayer junkie. I hated to admit that I wanted to love again. I was whole. But I was curious. I wanted my heart to feel free again and not stalled after a bad break up. So after a two-year sabbatical from romance, I, like everyone, began dating online.
Online dating gives us endless invitations to lose our minds. It is stepping into what we do not control -- other people's thoughts of us, our hopes and expectations, and our vulnerability.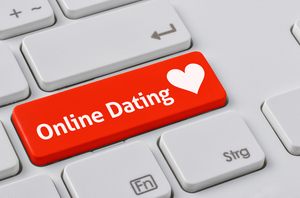 But there are ways to navigate this. If you approach dating through a spiritual lens, you will never be defined by what another person thinks of you because you are already defined as Love, because you are a part and an expression of the divine. So before you even begin dating again, your worth is never determined by someone else.
These are the practices I developed. I had to. I met a man I enjoyed sleeping with but he always avoided the question about dating exclusively, as though trained by a presidential candidate's press team. I overstayed my welcome and experienced great passion in other relationships that had no lasting foundation. I daydreamed about marrying another man I had only gone on 4 dates with and then he vanished. I needed an inner strategy.
Dating online can easily seem artificial and fake. Here's what guided me in my 30 months of online dating.
1. Before you go on a date, meditate. Visualize the person you will be meeting bathed in divine light. Imagine them at their best. Visualize you both having a great time, regardless if you will be a match or not. Imagine the other person feeling completely heard and seen. Because that's what we all want at our core.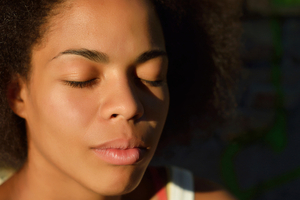 2. First dates are just first dates. Nothing more. If you are nervous before you meet them, you are human. They are nervous too. Before the meeting, keep the emails and texts to a minimum. So there is a sense of mystery and discovery when you meet. When you first meet, don't expect there will be blinding chemistry or thoughts about the potential for marriage. It's just an hour and a half. Don't linger.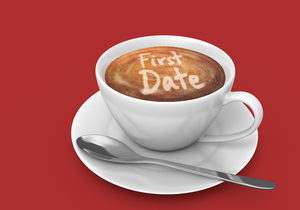 3. Passion is available with a lot of people. Spiritual connection is more selective. When it comes to physical intimacy, consider slowing it down. The first dates that end in passionate kissing or back at his apartment usually never go anywhere. Build a foundation, trust, and then verbal intimacy with the other person and give it space before sex. When I waited to date five or six, rather than "date three," there was more time for us to see red flags in our relationship before we slept together. Shared values or shared sacred silence are good signs that you will have something to invest in. Whoever we sleep with, we become connected to on some level. And if we sleep with many, many people, it drains our energy and our focus.
And these words from a mentor haunted me, "You can tell if someone has slept with many people or drank a lot. It literally shows on a person's face. It ages them."
4. Consider dating one person at a time. Time is your most valuable resource. So there is no need to give the hours you would devote to a part-time job to full-time dating. Even if it means you don't date for months. Your balance, strength, and serenity are your highest priorities.
5. Trust your intuition constantly. Dating always requires you to channel your inner Maya Angelou: "When someone shows you who they are believe them; the first time." When you receive compliments about your outward appearance before even meeting a person, be skeptical. It's often a sign that they are needy or have low self-confidence. Lasting attraction is rooted in experiencing the energy of a person when you are with them. If they are putting you on a pedestal or putting you down, move on.
6. Our thoughts fly in tornado-like formations. But those thoughts do not serve what is real: the present moment. Our minds replay the past with a nostalgic ache or imagine the romantic comedy movie trailer we hope our life will become. The more you notice the unhelpful dialogues in your head, the less power these thoughts have and the easier it becomes to shift what you are thinking.
7. Your words have power. In your own profile, be specific about who you are and what you want. I imagine you are a spiritual person, if you have read to number 7. So list that you meditate, stare at the ocean, and read Toni Morrison or Terry Tempest Williams. That will weed out the people who don't know what to do with that. And draw you closer to those who connect with it.
8. Talk to God, or whatever you name her, daily. You are invited to have conversations with the divine source each day as a way to center yourself. First surrender what makes your heart heavy (i.e. the disagreement with a co-worker or the uncertainty you feel about a loved one's health). So it doesn't show up on your first dates and you are more present to the moment.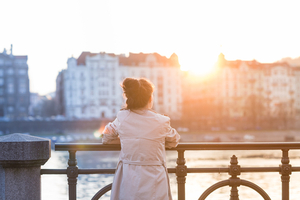 9. Your beauty is shaped by your energy, your thoughts and your rest.
I am the most myself on dates when I have not worked a 60-hour work week. I am the most centered when I've done yoga and prayed on the day of the date. I am allowing Light to move through my body, I am more open, and I am a better listener.
10. Dating someone, whether it's a first date or you've been with a person for years, requires you let go of expectations. Whenever I think a date will be perfect, I soon remember my sense of humor. Because when I have built up an experience in my mind, the person may cancel or be nothing like what I thought.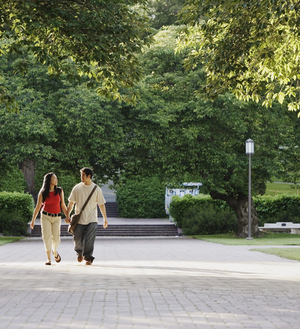 11. You don't owe a person you've never met, or someone you've only been on a few dates with, the same time and respect that you give your old friends or old lovers. Before or after the date, you can end it at any time. If you choose not to meet again or only meet once or twice, it doesn't need explanation. Silence is sometimes a clear gift to another person.
12. Call a mentor or friend. There will be times when someone disappoints you or disappears. You want to ask, "What did I do wrong?" But these signs are gifts and have nothing to do with who you are or your own behavior. So call someone who will not judge you and laugh about it. Don't reach out to the other person if you have already contacted them once or twice. Dating is not about persistence. It's about letting go. Again and again. People are drawn to confidence, not neediness.
Be gentle with yourself when there are no answers. Some experiences are mysteries. A few dates cannot divulge the history that someone brings to the relationship. Every time we meet each other we are influenced by our previous relationships and our cultural perspectives.
Remember that our life will not magically work when another person commits to us. Our life begins to work as we do the unglamorous work of surrendering more to Spirit, or a divine source. As we nourish and heal ourselves, we become more present to who we are meeting and who we are becoming in the process.
Popular in the Community