When Mitt Romney made his announcement that he wouldn't make another presidential run (for now), it didn't take long for pundits to add their thoughts. Some pointed out that Reagan won on his third presidential campaign. But the other 12 who tried since 1952 didn't.
Boston Globe reporter Matt Viser writes "Romney supporters have pointed to another historical example: Ronald Reagan ran three times (though he was not the party's nominee until his third try). Supporters also note that Romney, who is now 66, would be 69 years old in 2016 -- the same age as Reagan when he was sworn into his first term." Viser also quips that a "Mitt Romney for President 2016" Facebook page started after the 2012 election has less than 1700 likes, or "not enough to win some Iowa counties."
Washington DC Attorney and supporter Jim Guiard wrote of the Romney-Reagan for Newsmax, saying "With the Reagan-Romney parallels becoming ever more clear and with ample time to convince millions of voters by both words and deeds that this is, indeed, the truth, the odds will greatly increase American voters will not miss this second chance to elect a model of the new Ronald Reagan." Guiard also calls Romney as a member of the "patriotic tea party movement."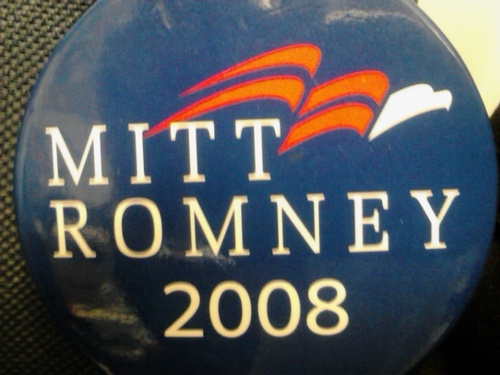 On the Republican side, Reagan did run as a convention candidate in 1968, lost a primary battle for the GOP nomination in 1976 before winning the presidency in 1980. But for others who ran three or more times, it hasn't worked out so well. Kansas Senator Bob Dole came up short in GOP primary battles in 1980 and 1988 before losing the 1996 Presidential Election.
New York Governor Nelson Rockefeller lost three races for the Republican nomination in 1960, 1964, and 1968. Pundit Pat Buchanan campaigned unsuccessfully for the GOP nomination in 1992 and 1996 before grabbing the Reform Party nomination for president in 2000, coming up short. Texas Congressman Ron Paul ran on the Libertarian Party ticket in 1988 before losing two Republican nomination fights in 2008 and 2012. Alan Keyes ran for the GOP nomination in 1996, 2000 and 2008. And there's Stassen, who went 0/10 in attempts to become president.
For Democrats, it's not much better. Minnesota Senator Hubert H. Humphrey lost presidential campaigns in 1960, 1968, 1972 and 1976, only winning the nomination in 1968. Alabama Governor George Wallace ran three times for the Democratic nomination (1964, 1972 and 1976) and once for president on the American Independence Party ticket. Adlai Stevenson of Illinois lost two presidential contests (1952 and 1956), as well as a nomination battle with JFK. California Governor Jerry Brown came up short in three races for the Democratic nomination (1976, 1980 and 1992).
Minnesota Senator Eugene McCarthy had his best race in 1968, when he narrowly lost the Democratic nomination. But then he lost four more times for U.S. President since then. And there's also Lyndon LaRouche, who ran every year from 1976 through 2004 for the Democratic nomination and once for the U.S. Labor Party.
Romney could always prevail in 2016, and he is no doubt waiting for Jeb Bush to stumble before poaching back his advisers and donors. But using the "Reagan ran three times" analogy might not be such a good one, since Reagan is the only candidate of at least 13 since 1952 who campaigned at least three times and won.
John A. Tures is a professor of political science at LaGrange College in LaGrange, Ga. He can be reached at jtures@lagrange.edu.

Popular in the Community