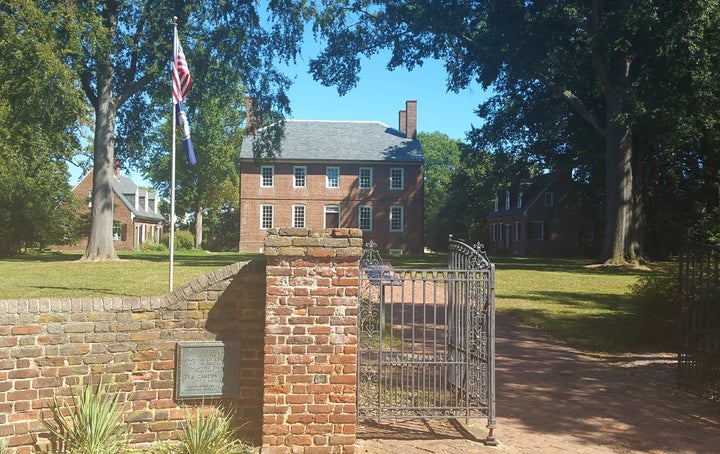 Resting on the banks of the Rappahannock River, Fredericksburg, Virginia is a quintessentially charming historic city, with an appealing and lively downtown area brimming with shops, cafes and restaurants. Sporting a mild autumn climate that can only be described as perfect, there's no better time to visit this gem of a city.
Within hours of arriving, I quickly learned that the centuries of history and the impact this colorful city has had on our nation is staggering. George Washington spent his boyhood years here; John Paul Jones and 5th President James Monroe lived in Fredericksburg; due to its strategic location approximately halfway between Washington DC – capital of the Union – and Richmond, Virginia – capital of the Confederacy – five major Civil War battles were fought here.
Fredericksburg has a range of diverse activities to keep even the most discriminating tourist happily enthralled for a long weekend and beyond.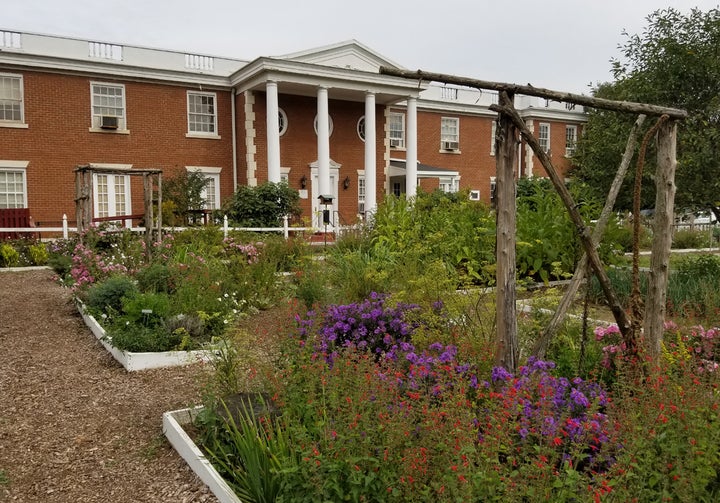 Ferry Farm is George Washington's boyhood home. He lived there from the ages of 6 through 20. It was here that he learned the values and developed the character that would influence the rest of his life. The farm is currently an archaeological site, being transformed into an outdoor living museum. A replica of Washington's home has been constructed on the exact footprint, painstakingly designed to resemble the original as closely as possible. Restoration tradesmen are using the same building methods as the original structure, which has long been destroyed. Timber framing, foundation stonework, and real animal hair wall plaster are all part of the renovations. There are also stunning gardens with perennial flowers and plants that would have been grown during George Washington's time such as tobacco, cotton, and corn.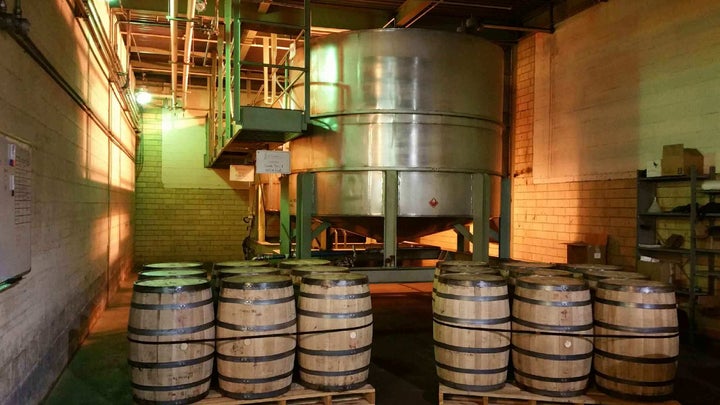 Like just about everything else in the area, the small, family-owned A. Smith Bowman Distillery, originally established in Spotsylvania, has historic roots dating back to 1927. The Sunset Hills farm and granary enjoyed much success, and after the repeal of prohibition in 1935, they opened the distillery. The enterprise was moved to Fredericksburg in 1988. A. Smith Bowman Distillery produces award-winning hand-crafted spirits, many of which can be sampled during their tasting tours, as well as getting a first-hand look at the process, stills, and warehouse. Our tour was conducted by Master Distiller Brian Prewitt whose passion for the spirits is contagious! Insider tip: Don't miss the chance to try the deliciously addictive Caramel Bourbon Cream.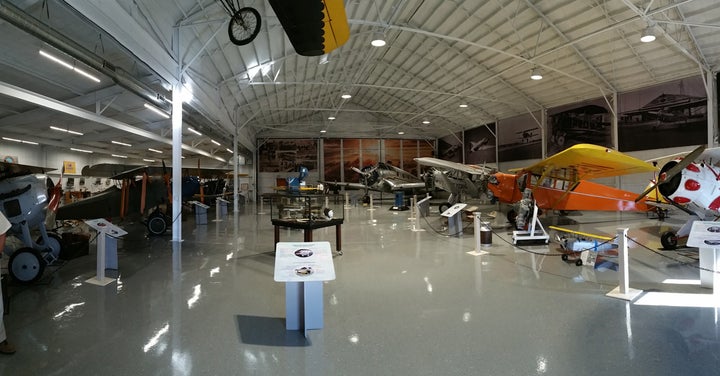 I have to admit, I really wasn't very enthusiastic about seeing old planes. But since Kary, my travel companion, is a Master Sergeant in the Air National Guard, I kept this visit on our itinerary. And I'm so glad I did, because the visit was surprisingly fascinating! The Shannon Air Museum is one of the most historic airports in the nation and home to twelve of the rarest American aircraft, including the only Vultee V-1A in the world, Lady Peace, built for San Francisco Examiner publisher William R Hearst in Dec 1936.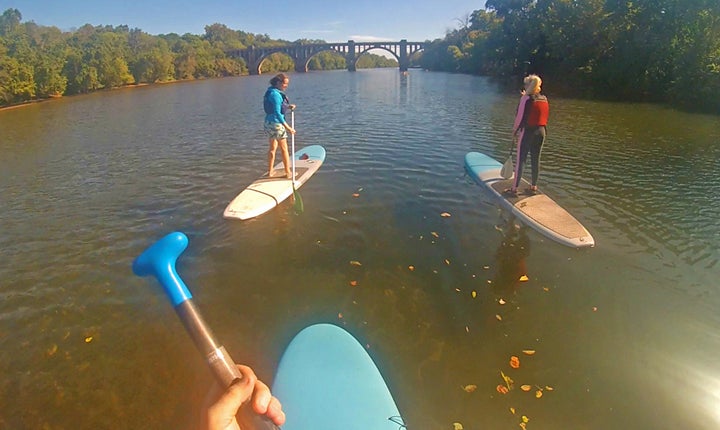 I was a little apprehensive. I thought for sure I'd fall in. But with a quick lesson from River Rock Outfitter, I was paddling down the Rappahannock in no time at all. The tricky part of SUP (Stand Up Paddle Boarding) is to get from a kneeling position to standing upright while keeping your balance on the board and your paddle (and body!) from going overboard. Once standing, you have a great vantage point for viewing the river and the horizon. The paddling strategy is to alternate from left of the board to right of the board while keeping balance – definitely a full-body workout but lots of fun. Bottom line…. I did not fall in!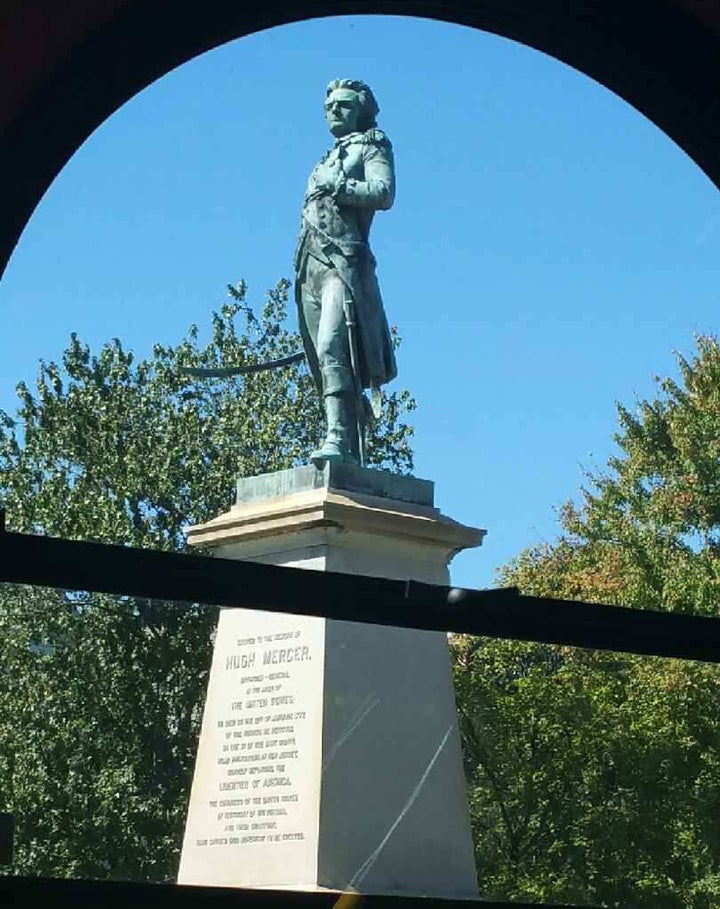 As you can probably imagine in a city that was established in 1728, there's a lot of history, a lot of tales, and a lot of folklore to be told. After boarding the trlley we passed monuments dedicated to Thomas Jefferson, the home of Mary Washington, the museum and memorial library of our fifth president, James Monroe, the Civil War Battle of Fredericksburg in the downtown historic district, buildings used by both Confederate and Union armies – some which still have cannonballs lodged in their exterior walls. The trolley tour is a good introduction to get an indication of where you'd like to spend more of your time in the city.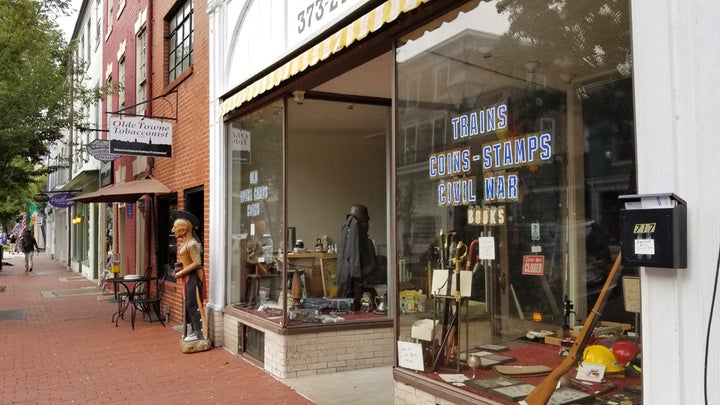 I could have happily spent several days in this vibrant historical center of Fredericksburg, ducking in and out of antique shops, quirky souvenir stores, boutique clothing stores, having coffee and pastries in the cafes, seeing historical sites, and browsing art galleries. In the evening we walked by musicians playing sweet-sounding southern tunes on street corners. You can even sign up for a city ghost walking tour, if you're so inclined.
The Riverside Center of the Performing Arts is a fun way to combine delicious American comfort food with a live performance, and coffee and dessert during intermission. Past and future shows include Seven Brides for Seven Brothers, Mama Mia, Oklahoma, West Side Story, On Golden Pond, The Hunchback of Notre Dame, Les Misérables, Evita, and many other beloved plays and musicals.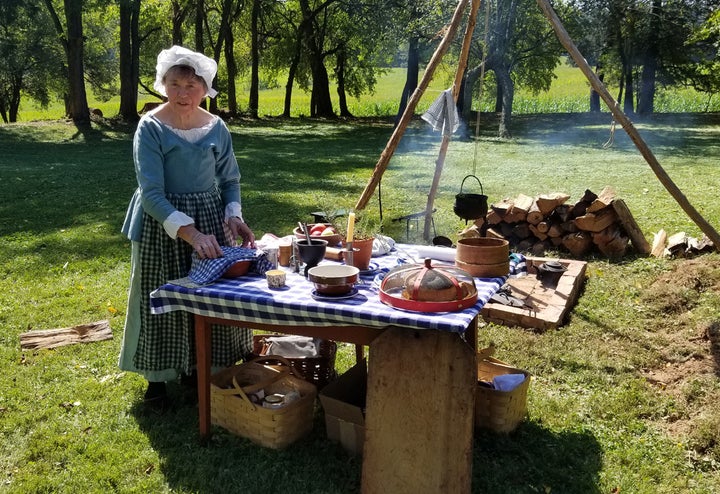 With its rich history, there are always opportunities to see live demonstrations of days-gone-by in and around Fredericksburg. Once such experience is Taming the Wilderness at Ellwood Manor. It's a lesson in 18th century living, a full day of historians in period garb acting out live demonstrations of crafting skills and survival techniques from centuries ago. Stone masonry, log hewing, tanning of deer hides, open hearth cooking, period musicians, and an 18th century surgeon are just a sample of the performances.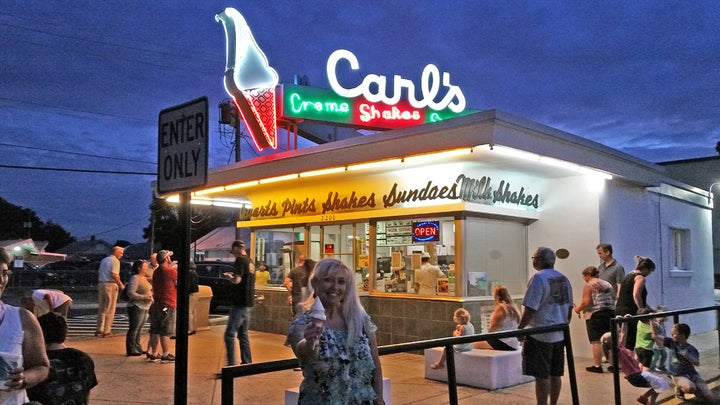 No visit to Fredericksburg would be complete without a stop at Carl's, the city's iconic curbside stand for frozen custard. Carl's was built in 1947 and still maintains the inviting retro charm. Custard is different from ice cream in that it contains eggs. Carl's sells only three flavors, chocolate, vanilla, and strawberry, which apparently is enough to satisfy both locals and tourists since there's almost always a line. Carl's is listed on the National Register of Historic Places.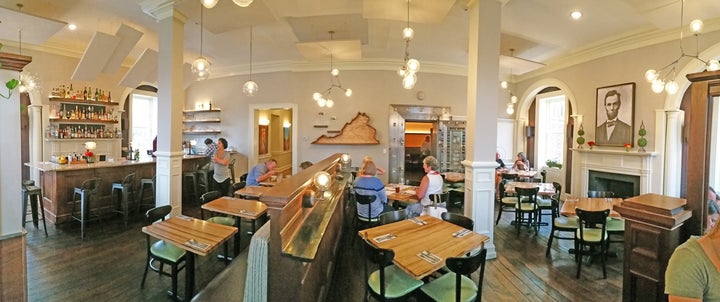 Located in the former old National Bank building – the place where Abraham Lincoln once stood on the steps and spoke – FOODE serves innovative farm-to-table Southern cuisine. Fredericksburg restaurateurs Joy Crump (a former Top Chef contestant) and Beth Black's renovation of the building turned out a 90-seat restaurant which includes two dining rooms and seating inside the bank vault. The philosophy of FOODE is to use natural, locally-grown ingredients and sustainable foodstuffs.
11. Gari Melchers Home and Studio at Belmont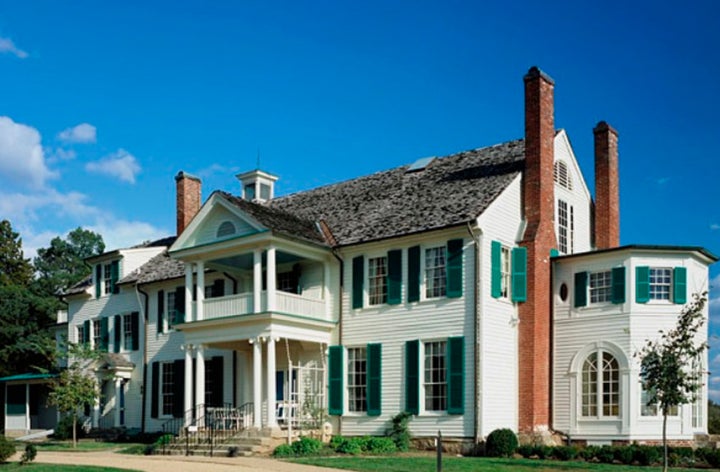 Whether you are a historian, artist, or romantic at heart, you'll want to visit Gari Melchers Home and Studio at Belmont. The impressive colonial home of Gari and his young wife Corinne dates to the 1790's. The property contains 1,677 pieces of art by Gari, who was one of the most successful painters of his time. Walking through the house is like taking a step back in time, with no detail overlooked. Much of the antique furniture, carpets, art and accessories were collected during Gari and Corrine's travels abroad.
12. The Richard Johnston Inn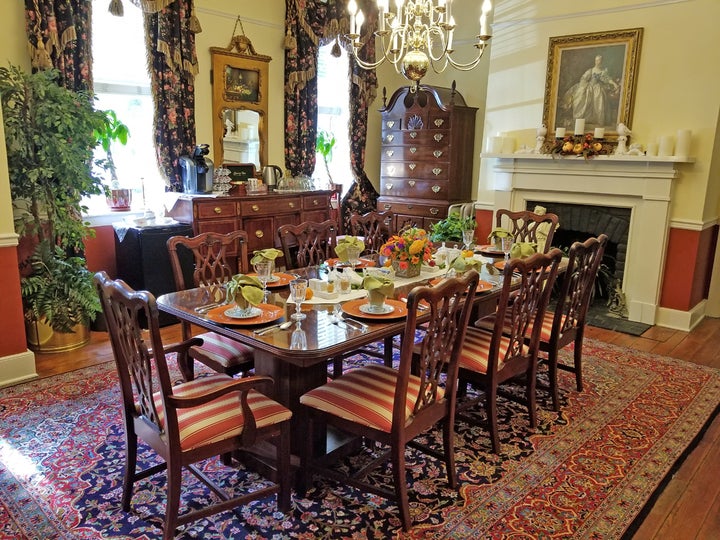 Perhaps my favorite part of Fredericksburg was my stay at the Richard Johnston Inn. The bed and breakfast is located right in the center of Caroline Street, in the midst of all the attractions and eateries, and walking distance to many of the historic sites, such as the Rising Sun Tavern Mary Washington's House and Fredericksburg Museum. You can choose one of two set times for your multi-course breakfast in the elegant dining room where conversation with other guests makes the meal a great way to start the day. The inn offers rooms fitted out in stylish period décor. I stayed in the Loft – a gorgeously appointed two-level suite overlooking the courtyard.
Disclosure: The author was honored to be the guest of Visit Fredericksburg during her stay, but as always, the opinions, reviews and experiences are her own.
Popular in the Community