What is one online destination or service provider that you use to save money on all of your business travel?
The following answers are provided by the Young Entrepreneur Council (YEC) is an invite-only organization comprised of the world's most promising young entrepreneurs. In partnership with Citi, YEC recently launched StartupCollective, a free virtual mentorship program that helps millions of entrepreneurs start and grow businesses.
A. Hotel Tonight

At LSTN Headphones, we use Hotel Tonight to save money while traveling. Hotel Tonight is a great app that has saved me thousands of dollars on last minute hotels when traveling to cities such as New York, Las Vegas, San Francisco and Seattle. The app allows you to book a nice, comfortable place when you're away from home and not spend your entire budget.
- Bridget Hilton, LSTN Headphones
A. Visa Signature Concierge

A lot of credit cards, like Visa, offer remote and complimentary concierge services that few members take advantage of. I get them involved whenever I can by asking for researched options for all major travel expenses.
- Sam Saxton, Salter Spiral Stair and Mylen Stairs
A. KAYAK

This is a one and done search that compares hundreds of travel sites at once. I've usedKAYAK for awhile and have found it saves me time and money.
- Brett Farmiloe, Internet Marketing Company
A. Hipmunk

Whenever I book business travel, I use Hipmunk. The user interface is so easy to use for comparing airlines and travel dates to minimize cost. One of the features I love most is that flights are organized by Hipmunk's special "agony" metric that takes into account the number of stops on the route and more.
- Doreen Bloch, Poshly Inc.
A. Budget Travel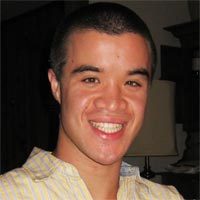 Not only does Budget Travel have a travel aggregator function for hotels, airfares and car rentals, it also provides tips for saving money on business travel.
- Andrew Schrage, Money Crashers Personal Finance
A. FoundersCard

I highly recommend FoundersCard. Whenever I travel, I always log in to FoundersCard to see if they offer anything in that location. I have been able to use some great hotel and airline discounts through my membership with FoundersCard.
- Joseph P. DeWoody, Clear Fork Royalty
A. Skype

Not just for the home or the office, Skype is a great way to beat roaming or hotel phone charges. Buy a few Skype credits, and you can make calls to any landline or mobile phone for pennies.
- Nicolas Gremion, Free-eBooks.net
A. Virgin America Membership

I not only thoroughly enjoy flying a superior airline like Virgin America, but I also like to take advantage of the membership points I receive every time I book a new flight. If you travel enough and prefer a great flying experience, obtaining a membership with them is the way to go.
- Logan Lenz, Endagon
A. American Express Travel

We use American Express Travel and use up the miles that we build over the year. We try to use our company American Express card for most business expenses and build up a significant amount of miles.
- Evrim Oralkan, Travertine Mart
A. Flightfox

For a small fee, you can have flight and travel hackers compete to find you the very best deals on flights and then work directly with you to secure the flight you want to book. The pros at Flightfox know their stuff and will often come up with creative solutions and recommended routes and tips that the average traveler would never find themselves.
- Lea Woodward, Inspiring Ventures
A. Allied Business Network

The Allied Business Network has exclusive travel discounts for businesses all aggregated in one place. It's easy and cost-saving.
-Ty Morse, Songwhale
A. Hotels.com

Keeping track of points and complicated rewards systems can be inefficient. I like the simplicity of hotels.com's loyalty program. After accumulating 10 nights of paid stays, the 11th night is on the house.
- Natalia Oberti Noguera, Pipeline Fellowship
Popular in the Community