Photographer Jordan Matter has made a name for himself with his series of images of dancers around the world. For his latest project, he highlighted a special group of dancers: children.
"Tiny Dancers Among Us" features kids and teens with a passion for movement. Matter, who has two children himself, spent two years photographing creative kiddos in locations across the U.S., Europe and North Africa.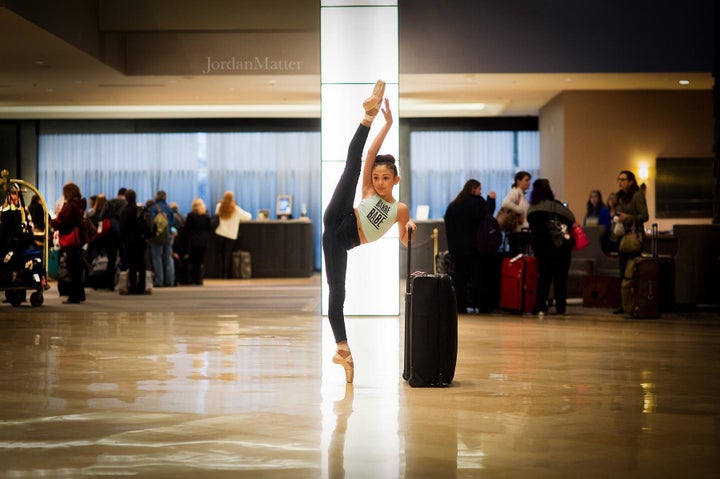 After Matter's 2012 book, Dancers Among Us, became a bestseller, he struggled to come up with a concept for his next big project. "Then one afternoon when my daughter was shoveling snow, I grabbed my camera," he told The Huffington Post. "She looked right at me and hit an arabesque. 'Tiny Dancers Among Us' immediately popped into my head, and my next book was born."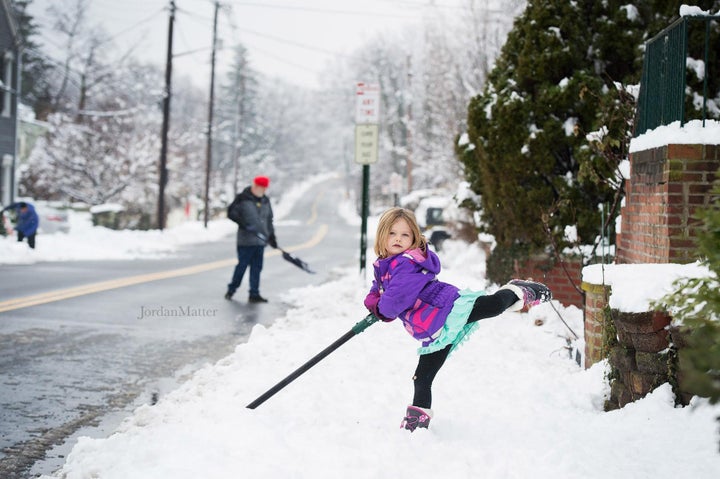 The photographer has found many of his "Tiny Dancers" subjects through his popular Instagram account. He's also received emails from children and parents asking to participate in the shoots. These emails usually include a few photos and personal notes about what dance means to these kids.
"One 10-year-old wrote such a persuasive email that I flew from NYC to LA just to photograph her," Matter said. "When I shoot, I rely on serendipity. None of the photos have been planned ahead of time, I just pick a central location and walk around until I see something interesting. Then the dancer and I work together to construct a pose that tells a story."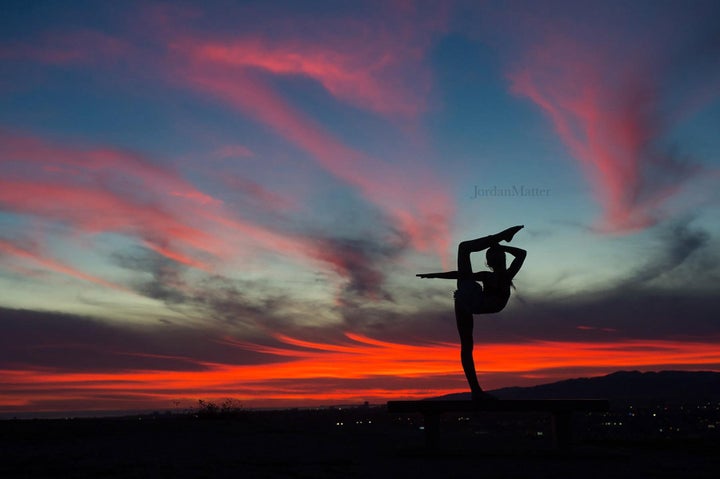 Matter believes his photos celebrate the nostalgia and everyday moments of childhood. "As we become adults, we seem to lose our innocent wonder, and our imagination is often replaced with indifference," he said.
While photographing the dancing children, he tries to see the world through their eyes and remember his childhood sense of joy, wonder, excitement, fear and more. Matter finds the kids he's photographed inspiring. Said the photographer, "I am struck by their talent, dedication, passion, tenacity and most importantly, imagination!"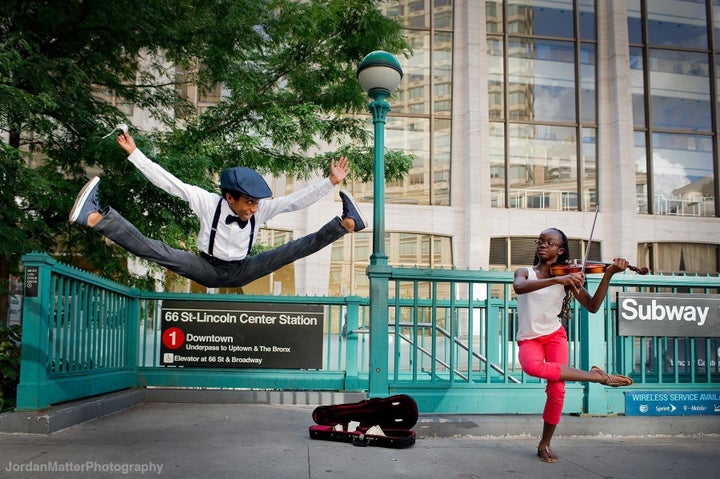 "We are asking every dancer to submit two photos and a personal story," he explained. "The contest started last week, and we've already heard from hundreds of kids."