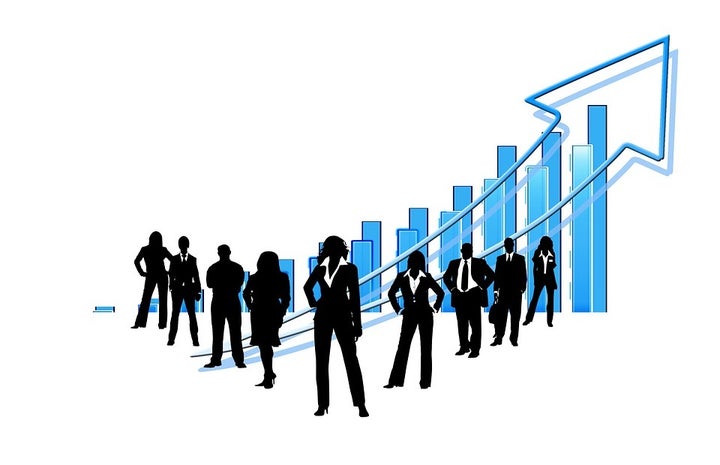 There's one goal that's common with all businesses, despite the industry or niche: Desire for growth. To achieve this goal, start-ups (especially) should be focused on hiring a growth hacker.
Growth hackers are often mistaken for marketers. But they are two different roles. While a growth hacker is only focused on growth, a marketer's focus is much broader. As Sean Ellis, the man who coined the phrase, puts it, "a growth hacker is a person whose true north is growth."
This means that every decision they make should be about how to grow the company. Meaning, it should be truly informed. Through a set of tools and skills, the most effective growth hackers have been able to steer start-ups through various phases until they are fully fledged companies.
While they are important to marketers too, the following skills should matter to you more if you're the growth hacker at your company. If you run an SMB, pay closer attention.
1. Project Management
Project managers are a necessary ingredient to business growth across all industries, be it construction, manufacturing or the digital space. Good project managers help coordinate resources in an effective manner, ensuring that the least amount of resources is used to produce maximum results.
With project management skills, you'll use your company's resources in a more cost-effective manner by deploying the most suitable people to specific roles, allocating budgets efficiently and ultimately, completing all projects in time without any compromise on the quality.
2. Web Scraping
Also referred to as web harvesting, web scraping is the process of extracting unstructured data from various sources across the web and converting it into structured data that can easily be stored in a centralized data bank.
You don't necessarily need this skill so you can go and extract the data yourself. Rather, it helps you know how to make the best use of web scraping service providers such as Arbisoft so that your data is both relevant and valuable.
3. Information Security
Through the skill of security management, you have knowledge that can help you identify loopholes in various systems and act on them. This can stave off the devastating effects of security breaches such as loss of customers, reputation damage and death of business.
4. Big Data Analysis
There's a wealth of information in Big Data that can help business to not only survive but grow exponentially. But only if they're able to extract the insights. Big Data analysis helps businesses retain their market share, gain more and even get competitive advantage over their peers.
With this skill, you'll be able to analyse large data sets to uncover correlations, highlight the most valuable insights and assess the different ways you can use the information to grow the company.
5. A/B Testing
A/B Testing helps growth hackers compare the performance of different versions of a web page, ad, buttons, app, etc. so they can go with the best version. It allows one to measure the results to understand how different tweaks affect that particular aspect.
To conduct successful A/B Tests, you must know what to tweak, how to measure, and the changes that could produce a positive effect. Without this skill, you can't tell what kind of impact a change brings since there are so many factors – that are constantly evolving – at play.
6. Programming
In light of the kind of impact A/B Testing can have on your overall growth strategy, programming skills are a must have. You should have at least basic coding skills that can help you build small things like A/B Tests yourself. Remember, growth also means saving the company as much money as possible. Not doing everything but making sure that, through your project management skills, your money isn't spent on unnecessary things like hiring someone to set up an A/B Test for you.
Generally, master HTML/CSS and be familiar with Ruby on Rails, PHP and Python.
7. Analytics
Programs like Google Analytics basically hand data to businesses. But data is what it's worth. Do you know what you should be doing with the data?
As the growth hacker, you need to know what the different data sets mean to your business. You will want to know how you can use the data to trigger growth. This tells you where you should invest your efforts in.
8. Databases and SQL
Inasmuch as programs such as Google Analytics and KISSmetrics do their best to give you user data, they don't do everything. Sure, they are good for basic analytics. But what about when you need deeper metrics to help you understand your audience better?
For instance, if you want to know a user's behaviour on social media, you might not find all the data you need on Google Analytics. But this data exists somewhere. Through your knowledge in SQL, you are able to query the database to get the remaining piece of information.
9. Web Design
I know, I know. I'm basically telling you to learn everything. But consider this, you hire a web designer for your new business website. The web designer sure knows their stuff but do they know your business? How much do they know about the kind of branding you want? And how much does this matter to them?
With web design skills, you can provide sound recommendations on the different design elements and how to use them so that the website not only reflects your business but can also be used to generate revenue in the long run.
10. Copywriting
Writing is no longer just something you outsource and feed whatever you're sent into the text boxes. You need to know what good copy looks like. You need to know how to edit for the web, email and different social media channels.
11. E-commerce
If you're looking to generate leads via the internet, you might as well know how to sell over the internet. You need to understand basic e-commerce tech even if you run a brick-and-mortar business.
The skill will help you better manage your online shop in terms of design, security, payments, etc. Understand the working of SSL, various industry vendors and PCI compliance.
12. Technical SEO
Do you know the on-site factors that affect search engine ranking? They include page content, titles, and URLs. Can you fix them? With technical SEO skills, you're able to do that easily. You can also tweak many other factors such as knowing when to use redirects or rel-canonicals and HTTP status codes. These are all factors that affect how effective your website is and ultimately your digital life.
Only the Basics
You don't need to be an expert in all 12 to become a growth hacker. In fact, you should only be focused on learning just a little bit of everything. This way you have enough time to really dedicate time to growing the business.
What other skills would one need to have for efficient growth hacking? Let us talk in the comments.
Related
Popular in the Community