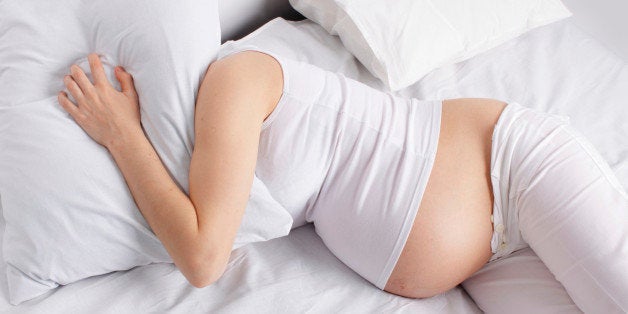 Congratulations, you're nine months pregnant! If you're anything like me in my current state (two weeks to go, thank you!), you're ready to get the damn show on the road.
And while you're in this particular state of misery, one that really is your own humongous hell, a hell that will (mostly) subside as soon as you first lay eyes on your new ride-or-die, your discomfort doesn't stop anyone -- literally anyone -- from talking to you about how you must be feeling.
Here are 12 things I've heard in my last month of pregnancy that are enough to unnerve even the most even-keeled woman.
"You look like you're ready to pop!"
"You look great. Your face isn't puffy at all!"
"You sure you're not having twins?"
"I hope you're moisturizing!"
"You must be due any day now."
"Oh my gosh, your baby is so low, I bet you can't walk."
"I hope you're sleeping now."
"I bet you can't wait to be done."
"It's your second? That baby is gonna slide right out."
And one more, one that is meant with kindness but instead inevitably annoys you: A wordless, sympathetic look followed by a weak smile.
Instead, dear people of this planet, no matter how nicely you mean something or how close you are to us, may I recommend you kindly just keep your mouths shut and let us pregnant ladies dwell in our own discomfort and self-pity?