My trip to Iceland last October, so impressed me, that I decided to write this story in a "top ten round-up" about why I loved it so much. As hard as I tried, I just could not seem to place all the information I thought important about Iceland, in just 10 points. So, forgive me if I have taken the liberty, and called out 12- an unusual number, I know, but none-the-less an important way for me to be able to share what I learned with you. Trust me... I could have done a top 30 here, so I have decided to let YOU fill in your experiences and help add to the list below.
1. Because it is the Land of Fire and Ice and more...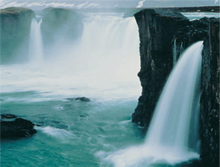 Iceland, which I refer to as 'Niceland' for its all encompassing fabulousness, is one of the only places on earth where you will find volcanic activity, hot geothermal soaking pools, and ice blue glaciers set amidst a moon-like landscape. There are rolling green pastures in the spring through fall, picturesque and colorful painted seaside towns, and landscapes to make even the most novice photographer drool. Iceland is stunningly beautiful and unique. In fact, the Vikings who happened upon Iceland thought it was so special; they cleverly named it Iceland in order to detract other settlers from coming to the island. They then named their neighbor to the north, which is made mostly of ice, Greenland. Their calculated idea, helped to keep Iceland their hidden secret for centuries.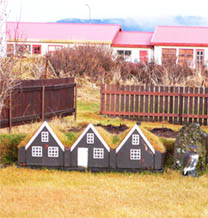 Icelanders are most interesting in their ideals. Ask any Icelander about the Trolls and Hidden People, and you will be surprised to learn that 90% of the Icelanders you meet seriously believe in them. Most people may not cop to it so easily, but others will admit to believing in them. The trolls live in the hills, the hidden people, much like elves, live among the population and are said to be mischievous more than anything. There are miniature houses for them, whole books dedicated to them, parades and festivals in honor of them, and near Christmas time, it is said they become most active. It is certainly a whimsical and unique touch to their culture, and I found myself obsessed about hearing the stories and wanting to know more. The place to learn about them is in Hafnarfjordur, a town just outside of Reykjavik and known as the elves most popular areas. The town is built on lava and around huge boulders- the boulders are the homes for elves. In Icelandic mythology, it is almost impossible to destroy these homes. You can schedule tours around Hafnarfjordur and visit the most popular elven homes.

http://alfar.is/Index/English
E-mail: sibbak@simnet.is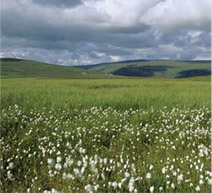 Iceland's population is around 320,000 people. That's it. About 200,000 of them live and work in and around the capital. Another cool fact is that most Icelanders are descendants of Norwegian settlers and Celts from Ireland and Scotland, brought over as slaves during the age of settlement. Studies of their DNA suggest that more than 50 percent of the male settlers had been of Norse ancestry and the female population showed to be about 60 percent Celtic. This means the Icelandic population today is essentially alike, and they are some of the most beautiful people, as a culture, that I have ever encountered. Now, from a travel standpoint, this sparsely populated country lends to a great deal of vast open spaces, plenty of un-crowded places to explore, trek, bike, drive, all great things that satiate the soul, grant relaxation and give a real feeling of getting away from it all. It's no wonder Iceland was voted as having the "happiest people on Earth."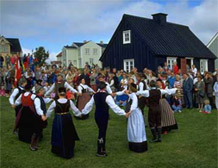 Icelanders are some of the nicest people you will ever meet. They love a good time, have great senses of humor and if there is a party to be had, they are the best ones to throw it. Icelanders also never seem to really "buck the system", minus the recent and historical "protest", which took place in front of Reykjavik City Hall over their monetary devaluation. The first of its kind gathering, which by the way required no police, had a few flaming toilet paper rolls and a couple of yogurt filled balloons thrown at the government building. The more than 6,000 protesters ended up in more of a social gathering, and after a few hours left peacefully. Another example is when beer was finally made legal in the mid- 80's, even though any other kind of hard alcohol was available. Ask an Icelander why this might have been, and they either won't know, nor could they be bothered with finding out. All they know is that one day the beer ban was lifted, and they shrugged and said, "I'll have a beer". They are a people of acceptance, and that is so refreshing in an era of so many non-acceptances.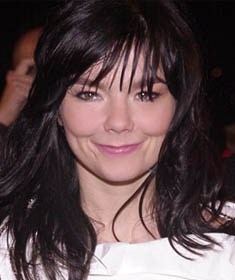 How can a country go wrong with a world representative for peace and the environment, not to mention and undying love for her country, than singer, Bjork? Her latest cause is saving Iceland from bankruptcy by creating her own venture capital in her name, so Iceland financially, won't fall to the EU. The Icelandic singer recently teamed up with a Reykjavik-based venture capital firm to launch the BJORK Fund, which will invest in new businesses focused on green technology. She is also an advocate for Iceland's environment; working to close smelting facilities and supporting create green energy alternatives. She is also heavily involved with the CoolPlanet2009 campaign.
www.huffingtonpost.com/stefanie-michaels/icelands-iconic-singer--b_b_143165.html

http://nattura.info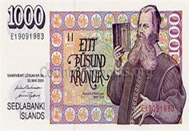 Iceland's current economic issues lend for a weak Icelandic Krona (symbol: ISK). For travelers using the dollar and euro- there is a huge bang for their bucks. Prior to this collapse in their banking system, Iceland- mostly an "import" island, translated to expensive everything. But, now with the excellent exchange, travelers can take advantage of travel deals, such as a $600.00 round trip flight out of New York direct to Iceland on Iceland Air and great values on anything from local delights such as hand woven cashmere sweaters, gastronomy, nightlife, tours and lodging.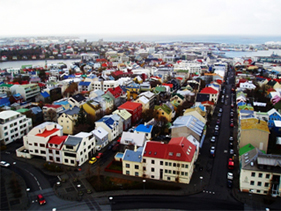 The next several reasons all center on the capital of Reykjavik (pronounced Rek-eh-vik). It is a young feeling town with lively restaurants, lounges and bars, shopping, and entertainment from A to Z. "Lovers of arts and culture are in for a real treat in Reykjavik. From the Icelandic Sagas to contemporary art, Reykjavik has a buzzing cultural scene. A constant flow of innovative musical happenings, theatrical performances and cultural events keeps locals and visitors entertained all year round in Reykjavik," says their tourism board. All that stated is true! It is also a manageable city in regards to getting around, with most historical spots with in walking distance of each other, or a short car ride away. It is clean, pristine, and most importantly, safe.

www.visitreykjavik.is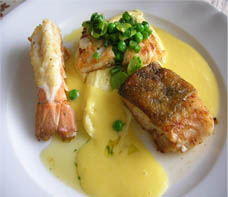 Iceland offers up some of the best restaurants in the world. Everything is fresh, fresh, fresh. A superb lunch can be found, just outside the Reykjavik, at Rauda Husio- or "red house" in a town called Eyrarbakki. They offer a simple trilogy of small lobsters, local fish, and scallops in a light butter sauce. The meal I had was so mouth watering, that it constituted a private moment for me to relish in the ecstasy my taste buds were experiencing. Another must try is Iceland's "signature dish" called Skyr (sk-ear). One of the best I tasted was at Einar Ben Restaurant in Reykjavik. An outstanding highlight, in that same vicinity near the harbor, is a restaurant called Orange- a molecular gastronomy restaurant. I had the "Let's go Crazy" menu, which changes weekly and is a chef's choice menu. Executive Chef Porarinn Eggertsson- member of the Icelandic culinary team, winner of the Icelandic culinary championship 2005 and 2nd in the Nordic championship in 2006, welcomes his guests with "flying starters"- literally. A 5 course meal included everything from unique individual appetizers presented in petite fish pots sent over by floating balloons, to delectable fish, meats, and a final desert presentation of crushed pineapple turned instant ice cream, fast-frozen using liquid nitrogen.
Orange Restaurant: www.orange.is
Red House: www.raudahusid.is/english
Skyr Info: www.skyr.is
A complete listing: www.restaurants.is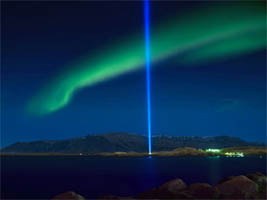 On October 9th 2007, on what would have been John Lennon's 67th birthday, Yoko Ono and Sean Lennon inaugurated the "Imagine Peace Tower" on Videy, is the largest island of the Kollafjord Bay. The Peace Tower is a laser beam of light, which penetrates the sky. The light that emanates comes from a wishing well bearing the words "Imagine Peace" in 24 languages, and will be lit each year from Oct. 9 to Dec. 8, Lennon's assassination day. When she turned 70, Ono decided she needed a place to keep the thousands of wishes she had collected through the "wish trees" she had set up at gallery shows around the world. What Yoko said about the tower: "So it has the feeling of the shortness of life, but the light is eternal," she said. "This is something that we spoke about 40 years ago. Our dream is finally coming true." Engineers from Iceland and Japan worked from her design to build a 55-foot platform beneath a 6-1/2-foot-tall wishing well that houses nine spotlights. So, why Iceland? Ono said she chose Iceland "because it is a very eco-friendly country that relies on geothermal energy. It's so beautiful," she said. "There's certain strangeness to it. I would like to say it's magical." So far, the wishes Ono has collected -- about 495,000 USD to date, are to be buried in "capsules" around the tower, each topped with a tree." Eventually it will be like a forest," she said. Wishes can be submitted by mail or through the Imagine Peace Web site.
Yoko Ono's Site: www.a-i-u.net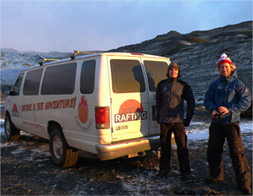 I did it, and I have to admit, as challenging as it was to climb a glacier for the first time, I am certainly glad I was able to experience my first glacier trekking adventure in Iceland and with Arctic Adventures. Their team of professional guides like Gummi and Torfi are certified mountaineers, so you can be sure your climb will be safe. Guides are also well-informed about conditions on the glacier, and made the 45-minute trek to the top fly by with interesting facts about the glacier. This glacial tongue, as climbers call it, was originally a piece of Antarctica that had broken off and lodged into the south part of the island. It is more than a 1000 years old and two miles deep. I also learned do's and dont's, such as where to place my ice-pick to check for stability on the ice, and how to utilize that same pick to secure me, once I started ice-climbing, and to stay away from snow on the top of ice- a likely crevace, which I wouldn't want to fall into.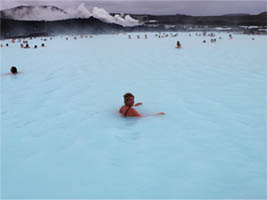 Quintessential bathing for Icelanders, this is the place to drop in and experience the only geothermal pool of its kind around the world. What makes the color of the water so unique is the result of these active minerals, silica and algae. The milky-blue water color viewed in photos is the actual color seen in person. The water is ringed by black volcanic rock formations, which create a visually surreal experience for bathers. Icelanders purchase a pass, which allows them to enter any time throughout the year. I experienced it in 10 F degree weather, quickly running from my sanctuary of warm locker room 20 steps to the 80 plus degree water wonder. Surprisingly, once in, the cold outside of it, didn't feel so cold. It is also a social place for families and friends to meet and take a dip, then lunch in the Blue Lagoon restaurant. There is also a state of the art spa, and a shopping spot to pick up Blue Lagoon bath products.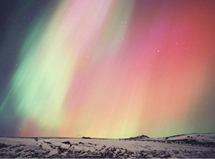 Come on, seriously- who do you know who has gone to Iceland? Could it be that you may know someone's cousin twice removed, whose husband's friend may have seen it in a magazine, or you watched the Today Show and saw Al Roker reporting from the Blue Lagoon? Well, that is all changing. Up until recently, Iceland had been off the radar! With tourism on the rise, GO NOW before too many travelers know find out about it! Winter, spring, summer or Fall- it's all amazing! What is also fantastic about Iceland is connecting with other nationalities from all over the world, which gives Iceland a true international flavor...quite a treat in my book!

With the great exchange, the close proximity to the East Coast, direct flights on Iceland Air, and a great destination to explore, it's no wonder Iceland is becoming a destination of choice for so many of us! There is so much to see and do, from food festivals, to a snowmobile ride to the Northern Lights, to horseback riding and Puffin spotting, to fishing, shopping, or taking in Reykjavik's lively club scene...there is absolutely something for everyone.
Promise me. You will book your ticket to Iceland...it will certainly be an adventure of a lifetime!
Getting There: Just a 5-hour direct flight from the East Coast on Iceland Air: www.icelandair.com
The best Tour Guide to book on the island: Villi Godi: www.theguide.is
For more information on Iceland: www.icelandtravel.is
Related