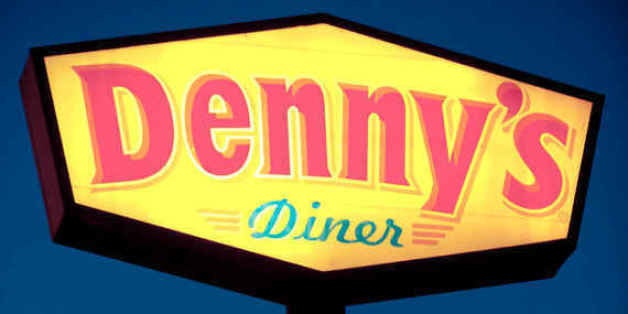 Whether you're cruising for a Grand Slam before your unreasonably early meeting (maybe with your Grandma) or scoring life-saving late-night hash browns, the doors of Denny's are always open. For 61 years, Denny's has been auditioning for the title of "America's Diner" by offering greasy staples at all hours of the day, and based on its loyal fanbase, they might just have the role. But before we tell the other contenders to go home, let's take a look at their bacon-filled, Hobbit-fattening past.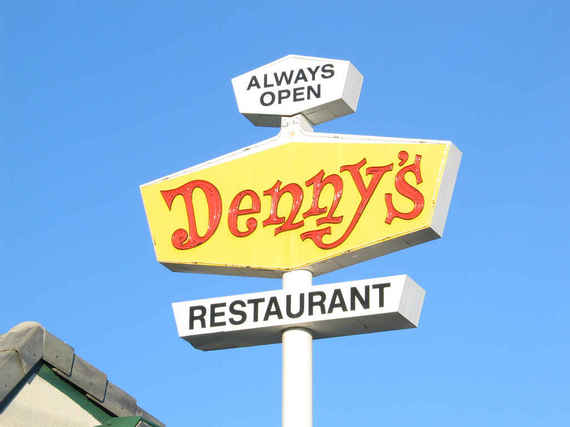 Credit: Flickr/Chris
1. They had many, many previous names
When Harold Butler and Richard Jezak opened the first Denny's in Lakewood, California in 1953, it was actually called Danny's Donuts. Three years later, Jezak left and Butler rechristened his six stores Danny's Coffee Shops. After another three years, Butler got worried people were confusing his enterprise with the LA shop Coffee Dan's, so he made it Denny's Coffee Shops. He finally dropped those deadweight words and just made it Denny's in 1961.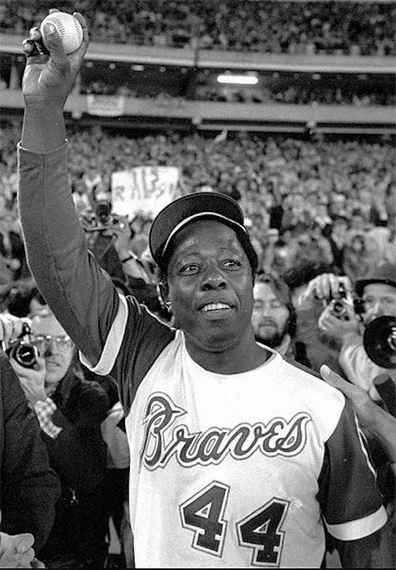 2. The Grand Slam is a tribute to Hank Aaron
Denny's signature combo was introduced at an Atlanta location in 1977 as a nod to the city's hero, Hank Aaron. Aaron had shattered Babe Ruth's home run record of 714 hits at the Atlanta-Fulton Country Stadium three years earlier, and clearly his breakfast-minded fans hadn't stopped partying.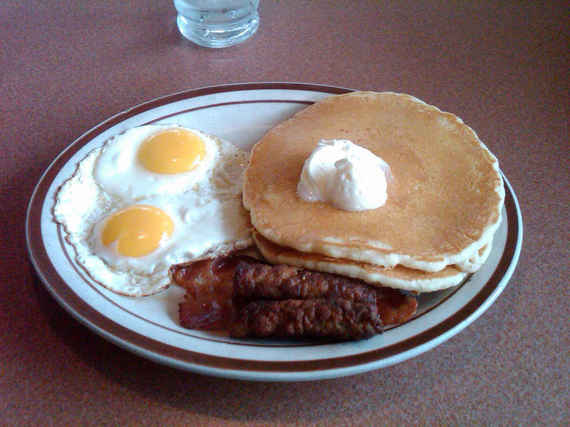 Credit: Flickr/Johnathan Lobel
3. Denny's served two million free Grand Slams in a single day
Speaking of Grand Slams, Denny's dished out a ton of them right after Super Bowl XLIII. In the ad they aired during the game, Denny's promised a free Grand Slam to absolutely anyone who came in that Tuesday between 6 a.m. and 2 p.m. It was apparently a scheme to get people to reevaluate the diner, and many discerning patrons took the bait. Denny's did it again the next year and got another two million takers. They decided to discontinue the promo after that, probably because bankruptcy sounded kinda scary.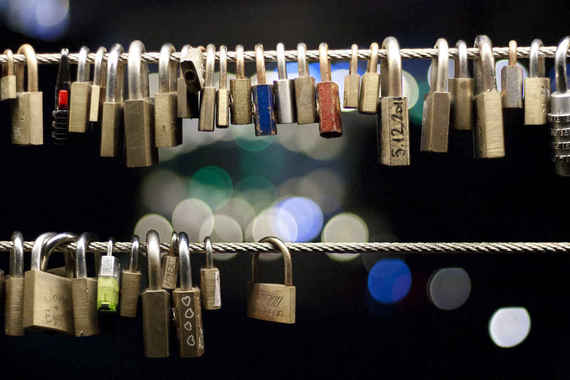 Credit: Flickr/Tit Bonac
4. They didn't even have locks until 1988
Denny's committed so hard to the "open 24/7" policy that when they decided to close almost all their spots for Christmas in '88, about 700 restaurants had to get locks installed. Some had lost their keys ages ago because they were useless, while others never had locks to begin with. Denny's presumably then spent Christmas Day receiving a very stern lecture on personal safety from its parents.
Related