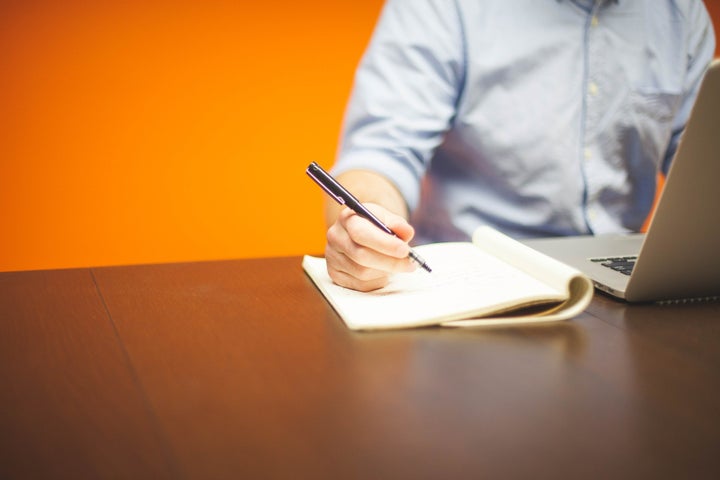 Your portfolio is how you present yourself to future employers, but when was the last time you took a good look at it? An engaging, exciting portfolio will show off your absolute best work, and show just why an employer should hire you for their next design project. These 12 tips will help you take your portfolio and make it the very best it can be.

1. Decide on an online or physical portfolio
The kind of portfolio you create is dependent on what you need it for. A physical portfolio is great for taking to job interviews, so you can tailor them to the job at hand and show exactly why you're the perfect fit for that job. An online portfolio, on the other hand, can be updated regularly, and can help bring in interest and fans of your work over time.

2. Include appropriate examples of your work
If creating a physical portfolio for a job role, make sure you only include appropriate examples of your work. For example, if you're interviewing for a position that will require you do a good amount of art working, examples of your previous work that includes kerning and tracking will be the best things to use. If using an online portfolio, include pieces that are relevant to the kind of work that you want to do in the future.

3. Use both assigned and self directed work
A good portfolio uses both assigned and self directed work, as it shows you can work in multiple themes and areas. Plus, using both shows that you can both work to spec, or work independently when needed. It's a great way to show how versatile you are.

4. Clear out older and less relevant work
Customizing your portfolio means having a good clear out regularly. Take out pieces that aren't relevant to the work you do now, or aren't of interest to your future employers. Keeping your portfolio up to date means you only show your most recent, best quality work.

5. Decide what you want your portfolio to do
There are several different things that a portfolio can do for you and your career. As discussed above, a physical one, carefully curated, will be a great asset during a job interview. It's also great for when you're networking, as you can show off your best work to people you come into contact with. An online portfolio can help you gain more fans who will then follow your work, or it can create an easy link to send interested parties when they ask to see your work. Decide what your should do, and tailor it appropriately.

6. Write about design
Using an online portfolio gives you the option of including a regular blog, which is something that could be highly useful to your career. Set up a regular time every week, and commit to publishing a blog at that time. Pick an overarching theme that fits with your passions, and watch as your readership increases. But don't forget about grammar and accuracy, you need to produce easy to read and well-edited content.

7. Talk about your process
Including pictures of your work is a great way to show what you can do, but you can make it even better by describing your process, too. Add in captions and labels that detail your thought process, the materials used, any challenges encountered during the creation of the piece, and so on. It helps people get a feel for how you approach work and for your technique.

8. Keep your portfolio updated regularly
Check in on your portfolio regularly, and make you sure you include pieces that you've recently worked on. Doing so means that your portfolio will always be up to date, and show off your most recent work. Also, when you need to take it to a job interview or networking event, you will have much less work to do on it beforehand.

9. Show your work in context
If a lot of your design work is printed at completion, you may feel at a loss as to how to include it in an online portfolio. A great way of doing so is to take quality photographs of it in context. For example, if you've created a decorative graphic on canvas, photograph it hanging on the wall of your home. This works great as you both get to include the work in your portfolio, and you can show off your work as it's meant to be seen.

10. Remember you don't have long to make an initial impression
People, by nature, have short attention spans, and they won't spend hours poring through your portfolio deciding if they like your work. Your portfolio has to grab them instantly, and explain who you are and what you do before their attention wanders. Think of a structure, put all that information front and center, and show off exactly what makes you great.

11. Encourage the reader to take action
Once you've got the reader's attention, you want them to then get in touch with you and bring you new work. Make sure your portfolio includes ways to contact you, including email addresses, web addresses, or social media contacts. If your portfolio's online, include links to all of these to make this even easier.

12. Promote your portfolio online
It's no good having a portfolio if no one's looking at it. Try using social media sites to their full advantage, sharing key pieces on sites such as Tumblr, Behance or Flickr and linking back to your portfolio. The further you spread the word of your design work, the more people will come to look at your portfolio.
Creating a good quality portfolio is something of an art form, but once you've put it together you'll have something that truly shows off your talent and potential as a designer Use these tips, and you'll be able to create a portfolio for every occasion, whether you need to wow a potential employer at a job interview, or reel in more followers online. Try them out and see just how you can improve your portfolio, today.
Related
Popular in the Community