Customer feedback is good for startups, but what methods (tools, incentives, etc.) do you use to get customers to actually answer your surveys?
The following answers are provided by the Young Entrepreneur Council (YEC) is an invite-only organization comprised of the world's most promising young entrepreneurs. In partnership with Citi, YEC recently launched StartupCollective, a free virtual mentorship program that helps millions of entrepreneurs start and grow businesses.
A. Gain Loyalty First

Aside from some external factor, such as a free gift card, your best bet for getting responses to a survey about improving your offer is to nurture customer loyalty first. These are the raving fans who will give real, honest feedback because they believe in your company and want to make an impact. In return, you need to be loyal as well and foster those relationships because they are priceless.
- Kelly Azevedo, She's Got Systems
A. Be Timely

If you order a T-shirt, which timeframe will generate answers for your survey and give you the best feedback? Do you want your customer to receive a feedback survey six hours, six days, six weeks or six months later? The tools and incentives don't matter as much as being relevant and timely.
- Brett Farmiloe, Internet Marketing Company
A. Execute on Suggestions

The key to getting feedback from customers is to make sure they understand that you're actually going to act on the suggestions they give. You can do this by adding small hints in the emails or landing pages that your company uses suggestions from customers to grow.
- Dave Nevogt, Hubstaff.com
A. Be Brief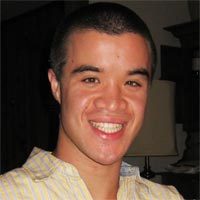 Keep the questions as brief as possible, and only ask for the information you truly need. Avoid collecting detailed personal information when at all possible, and format your questions as multiple choice.
- Andrew Schrage, Money Crashers Personal Finance
A. Be Brief and Ask at a Reasonable Frequency

We send out a very brief customer satisfaction survey at the end of each quarter. Because we do not send surveys all the time or ask complicated questions, our response rates are high.
- Jesse Pujji, Ampush
A. Remember Context

We've tried giving away T-shirts and Amazon gift cards, but both have shown little to no improvement. We talked with a few customers, looked at our own behavior and realized it's all about context. Customers are willing to complete surveys if the surveys are short and relevant to the action they just took. We now focus on short question surveys directly related to the customer's action.
- Bhavin Parikh, Magoosh Inc
A. Put Them in the Product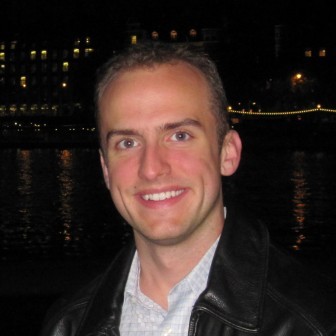 We embed the surveys in our product, so the subject is already on their mind when they are presented with the option to leave feedback. This has proven much more effective than email.
- Robert J. Moore, RJMetrics
A. Get Feedback Through Demos

One of the best ways to get customer feedback is to demo your product and utilize the dedicated time with the customer to solicit feedback during the demo. Instead of scheduling a sales call to interview clients in depth or using a passive survey, doing a demo makes feedback much more interactive. You get undivided attention, and you get feedback that is contextual to the product you're selling.
- Doreen Bloch, Poshly Inc.
A. Forget Surveys

Surveys actually don't tell you much about your customers because they are often viewed as spam and only gather feedback from your most pissed off or fanboy clients. Spend time with your customers, and develop relationships with them, so you can pick up the phone and ask them how they feel. If you have to resort to anonymous surveys, you've already blown it and need to rethink your approach.
- Seth Talbott, AtomOrbit
A. Send a Personal Email

Send people a personal email with the link to the survey. Clearly explain why the survey is important and why you value their feedback. If you don't do it this way, people will glaze over it or think the next guy will take the time to answer the survey.
- Russ Oja, Seattle Windows and Construction, LLC
A. Make Customers Invest Emotionally

We offer our audience the opportunity to be co-creators as opposed to survey takers. We try to get our customers emotionally invested in the process. By letting them know that this is their chance to work with us to improve the product, we've been able to increase engagement in our surveys.
- Dustin Lee, Playbook
A. Try UserTesting.com

UserTesting.com is a great tool. Its users test your site, and a video of them using the site is recorded and sent to you. It's a great way to test specific functionality on your site and offers incredibly valuable insight to your company overall. They are paid, so that's enough of an incentive!
- Mitch Gordon, Go Overseas
Related