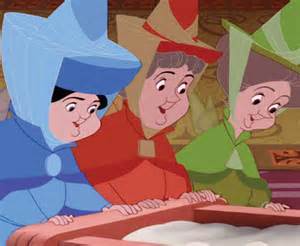 Sleeping Beauty had three fairy godmothers who bestowed one gift each upon her in the form of a wish -- but couldn't manage to keep the girl away from a spinning wheel in 16 years.
When I was pregnant, I dreamed about what my child would be like: what he/she would look like, sound like, everything. Of course, we all want our children to be smart and healthy, kind and successful, and SAFE; at the beginning, we tend to think in these broader strokes.
Then, as a new parent, my life was filled with so many new things besides a baby: crib latches, bottle temperatures, learning to fold strollers one-handed while holding the baby and diaper bag in the other, navigating the grocery store half asleep, play-group politics, pediatrician recommendations, my own changing body, and a million things more... I was grateful to just keep up. Although I never really forgot all those "wishes" for my child, I just never got around to writing it all down.
I say a mother's wish is worth 100 fairies'. So here they are, in writing now (give me a break -- remember, I said, at the time, I was happy to just keep up).
In no particular order, these are the 12 things I most wish for my child:
Kindness. Above all else.
Understanding. Of yourself and others.
Integrity. Do the right thing, even when it's hard.
Love. Yourself, others, our World.
Health. Physical, mental, emotional.
Wisdom. Physical, mental and emotional.

Resilience. Always.
Creativity. In whatever you do, think outside that box... or rectangle, or circle, or parallelogram...
A Sense of wonder. For everything.
Friendship. Be a good friend and you'll have good friends.
Gratefulness. For who and what you do have.
Be owned by at least one rescue pet at all times. It's good for your soul.
Naturally there are other things I wish for Z, like nice manners and a Nobel Peace Prize; actually, those may very well be covered by the list above. But these are things I've learned are most important to me as we both grow older, and I hope they are, or become, important to him.
I wonder how different this list would be if I had written it 16 years earlier?