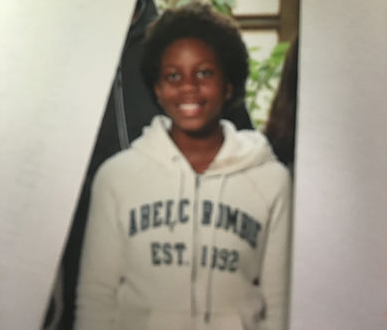 Authorities in South Carolina are searching for a 12-year-old girl who disappeared after going for a walk.
Zoey Carles was last seen at around 6:00 p.m. on Thursday, walking away from her Clinton home toward a barn on the premises. Clinton is located about 45 miles southeast of Greenville.
Her family reported her missing about 11:00 p.m. Officials have dispatched search dogs and an aviation unit to find the child, according to the Laurens County Sheriff's Office.
"Other emergency personnel and volunteers have been contacted to conduct a more detailed search as the morning approaches," the sheriff's office said in a Friday morning press release. No additional details have been released.
The search for Carles comes amid criticism over the lack of mainstream media coverage directed at the disappearance of at least 10 African-American and Latino teenagers in D.C. According to the Black and Missing Foundation, there is an widespread belief that missing black and Latino teens do not need media attention.
"How often do you see an Amber Alert for a missing black or brown kid?" Derrica Wilson, the co-founder and chief executive of the organization, told HuffPost Black Voices. "They like to classify our kids as runaways [and] runaways do not get the Amber Alert."
Wilson said 40 percent of missing persons in the United States are people of color.
Carles is described as an African-American girl, approximately 5 feet tall and 115 pounds, with brown eyes.
Anyone with information about the teen's whereabouts is asked to call the sheriff's office at 864-984-2523.
David Lohr covers crime and missing persons. Tips? Feedback? Send an email or follow him on Twitter.
Popular in the Community