A 12-year-old girl named Olivia, who has two dads and calls herself a "little feminist," wrote an earnest letter to Hillary Clinton, which the presidential hopeful shared and responded to on her campaign website.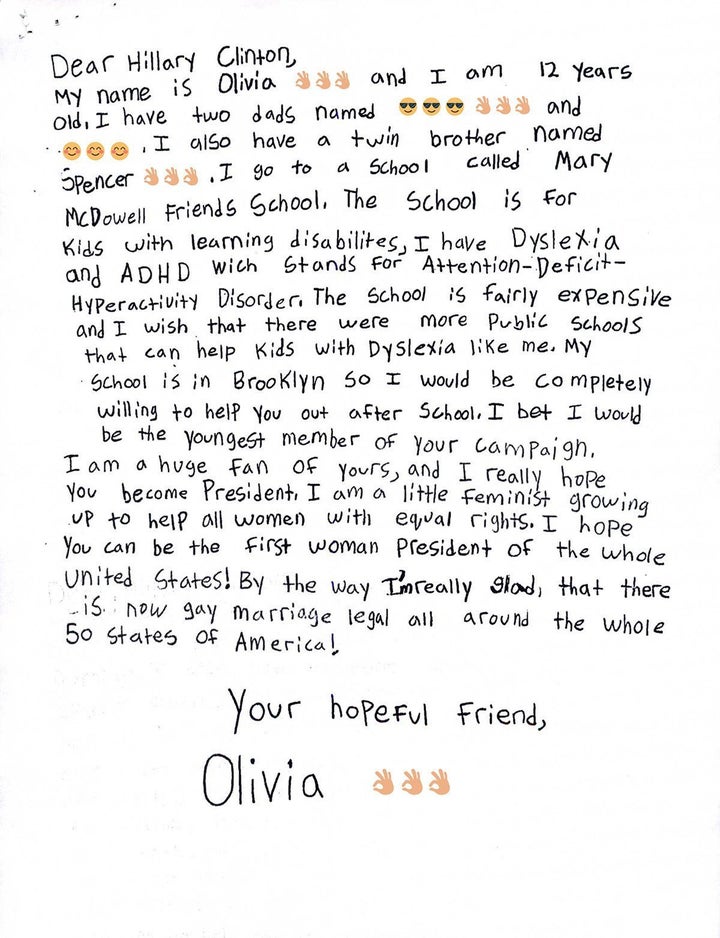 In the letter, Olivia tells the former Secretary of State that she has two dads and a twin brother and that she attends a school for kids with disabilities in Brooklyn because she has dyslexia and ADHD.
"The school is fairly expensive, and I wish that there were more public schools that can help kids with dyslexia like me," she wrote.
Olivia also volunteered to help with Clinton's presidential campaign after school. "I bet I would be the youngest member of your campaign," she said, adding, "I am huge fan of yours, and I really hope you become President." The 12-year-old described herself as a "little feminist" who wants to help women achieve equal rights.
Olivia concluded her letter with one final note of hope and triumph: "By the way, I'm really glad that there is now gay marriage legal all around the whole 50 states of America!"
Clinton's response to the letter is available in part on her campaign website. "Thank you for writing to me; it put a smile on my face. Please know that I join your dads in cheering you on for great success," she wrote. "Keep up the great work, always care deeply about what you believe in, and never stop reaching for the stars!"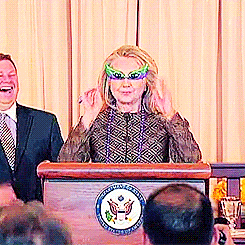 19 Perfect Quotes From Hillary Clinton