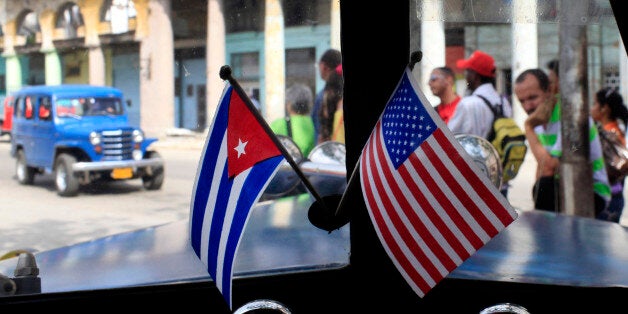 After years, no decades, of a diplomatic low profile in the Americas, the United States is staging a comeback that just might bear the elements, and fruits, of serious strategy.
Step one: Obama's monumental Cuba pivot. Step two, and yes, less monumental but very important: the appointment last week of Bernie Aronson as Special Envoy for the Colombian peace process. Aronson, a Democrat, served as assistant secretary of state for Latin America under George Bush pere. Bernie's proudest achievement was to have recognized that the Salvadoran peace process could not succeed if the United States insisted on running the show. Asking the United Nations, the OAS and other international actors to take the lead was a big deal in an era of cold war triumphalism. The move displayed a judgment, uncommon at the time, that especially in the Western Hemisphere, American power and hegemony must be gingerly managed. Understatement. The success in El Salvador foreshadowed the recognition that in Colombia's current peace process, the guy with the big guns backing the state could not also be regarded as a neutral broker, especially once the Colombian state itself, and Juan Manuel Santo in particular, undertook the peace initiative. Among the many ingredients in the progress to date is that Havana, first secretly, and for the last two years publicly has hosted the talks, operating with the explicit support of the entire region, including the United States.
Aronson's mandate is, by design, a little fuzzy -- but his appointment signals that all the parties at the table are ready for (and detractors need to see) the United States poised to cajole, prod, and press for agreements on the most difficult remaining issues.
As absorbing as the final stages will be for Colombia and the international community, the increasingly acute crisis in Venezuela can't be ignored. There isn't much evidence that UNASUR, the OAS, the UN, the EU or Venezuelans themselves have found an effective path out of the cycles of polarization, violence, and economic ruin.
So here's where 1 + 2 really does equal 3. The United States and Cuba will be involved in a sustained negotiation on a number of bilateral issues for at least the next two years. Other than Brazil, and specifically Lula, Cuba is the only country with the influence to potentially make a difference with Caracas. Washington has no standing to make demands of Havana. But both capitals, albeit from very different perspectives, have a stake in social peace in Venezuela. During last year's violence in Venezuela, I suggested here that John Kerry call Bruno Rodriguez. Perhaps premature. But no longer.
Step 3: a careful conversation about Venezuela between designees of John Kerry (Bernie), Bruno Rodriguez (Fidel), and Mauro Vieira (Lula). Sound unlikely? Do the math.
REAL LIFE. REAL NEWS. REAL VOICES.
Help us tell more of the stories that matter from voices that too often remain unheard.