Traffic in Los Angeles and New York City pales in comparison to the 125-mile backup in Russia over the weekend.
Three feet of snow caused the massive 125-mile traffic jam on Highway M-10, which began on Friday and lasted through Sunday, according to Russia's state-run news network, RIA Novosti.
"Travel remains stop-and-go for a stretch of between 135 and 190 kilometers (84-118 miles) on M-10 in Tver Region. One lane in each direction is clear of snow. Trucks are moving at roughly 5-10 kilometers per hour (3-6 mph)," a representative for the State Automobile Inspectorate said. This means it took the average truck at least 13.5 hours to get through the jam.
CNN reported that Russian citizens were taking to social networks to complain about the traffic jam in addition to price gouging along the highway. Commenters alleged that cafes along the jammed road were hiking prices, and gas stations were running out of fuel.
Drivers were also angry about the lack of assistance.
"Drivers help one another and that's it, the problems are on the side of the authorities, there are no gasoline tankers, no water, nothing, we are just stuck here," one truck driver stuck in the 125-mile jam told Russia's 24 TV channel, according to Reuters. Prime Minister Dmitry Medvedev dispatched traffic authorities for a meeting on the situation on Sunday.
This is not the first time Russian authorities have been criticized for lackluster reaction to weather-related problems, reported Reuters. Wildfires in 2010 and flooding over the summer both received sluggish responses.
Related
Before You Go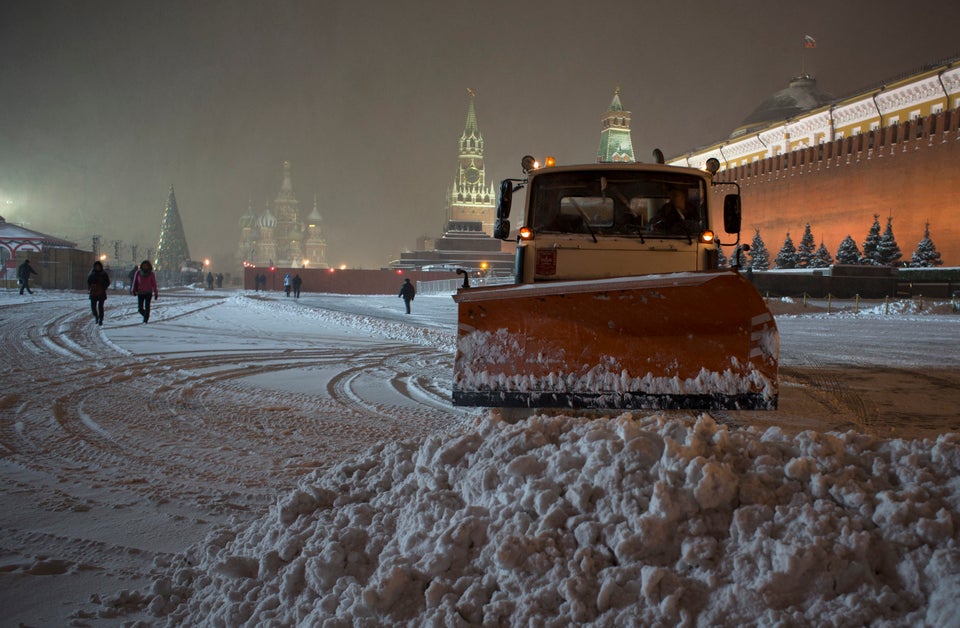 Snowstorm In Moscow
Popular in the Community