With the ever-changing news cycle, it's easy to miss great images that fly under the radar. We've got you covered.
We're highlighting exceptional photos from around the world for the week of July 20 to 26. Check them out below.
ABOVE: A woman waves a Puerto Rican flag during ongoing protests calling for the resignation of Gov. Ricardo Rossello in San Juan, Puerto Rico, on July 20, 2019.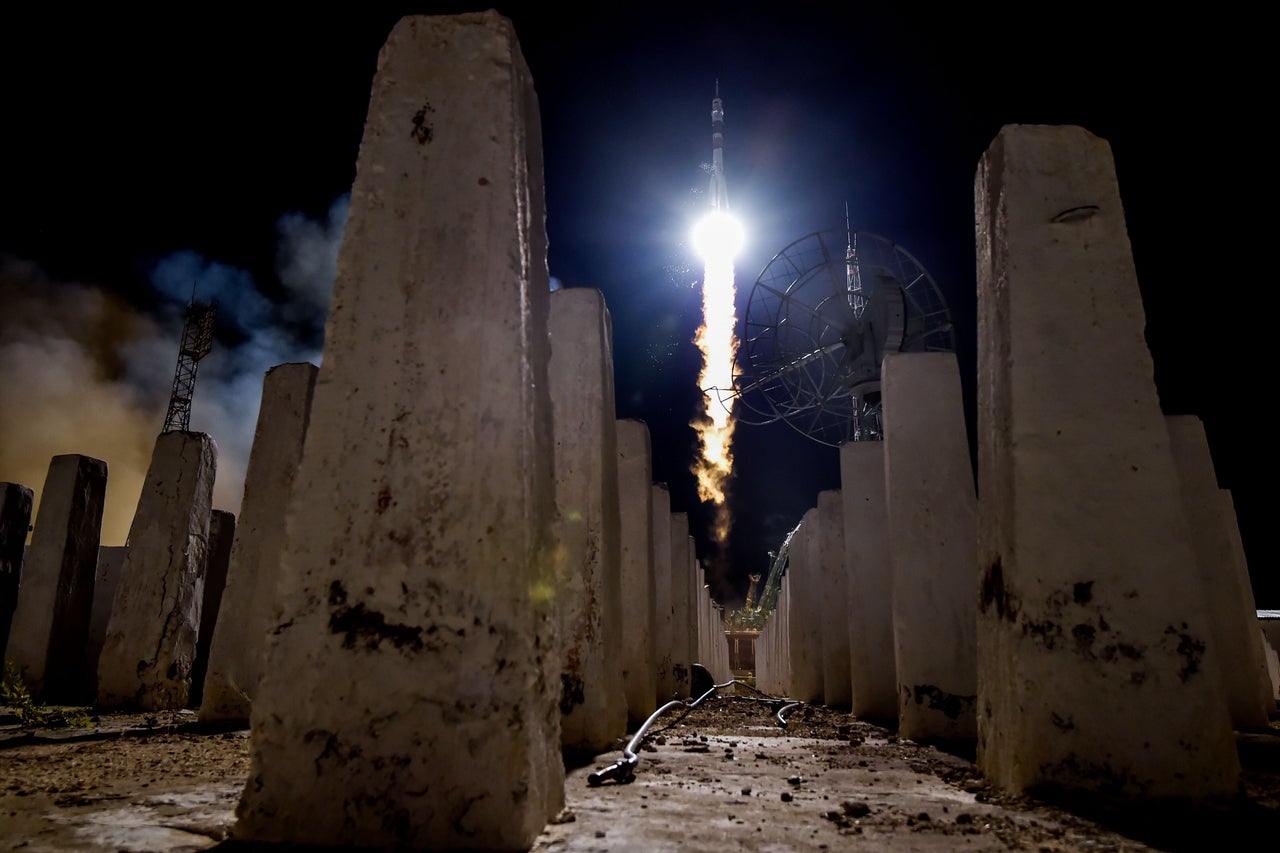 Russia's Soyuz MS-13 spacecraft carrying the members of the International Space Station — NASA astronaut Andrew Morgan, Russian cosmonaut Alexander Skvortsov and Italian astronaut Luca Parmitano — blasts off from the launch pad at the Baikonur Cosmodrome in Kazakhstan on July 20, 2019.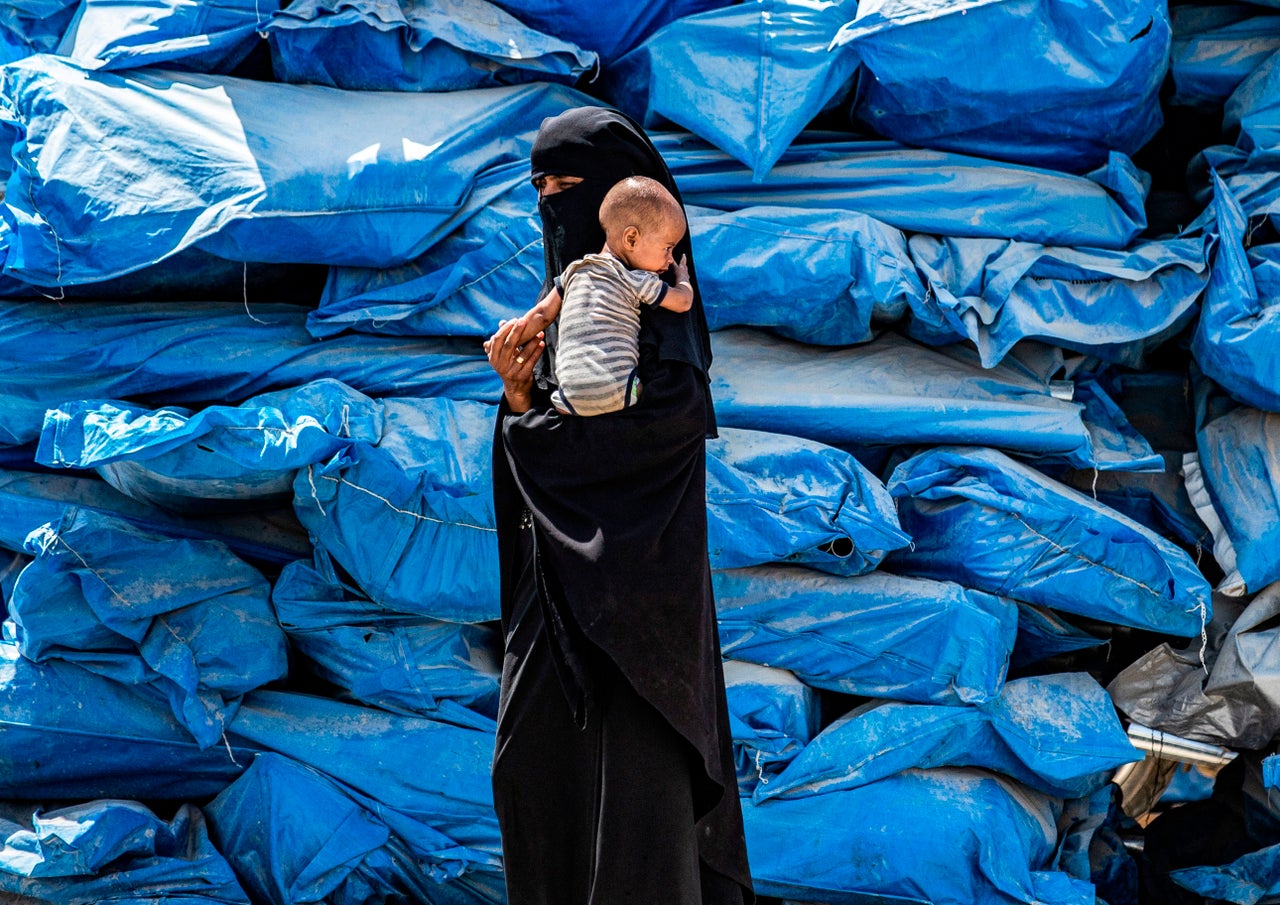 A woman carries an infant at al-Hol camp for displaced people in northeastern Syria on July 22, 2019, as people collect UN-provided humanitarian aid packages.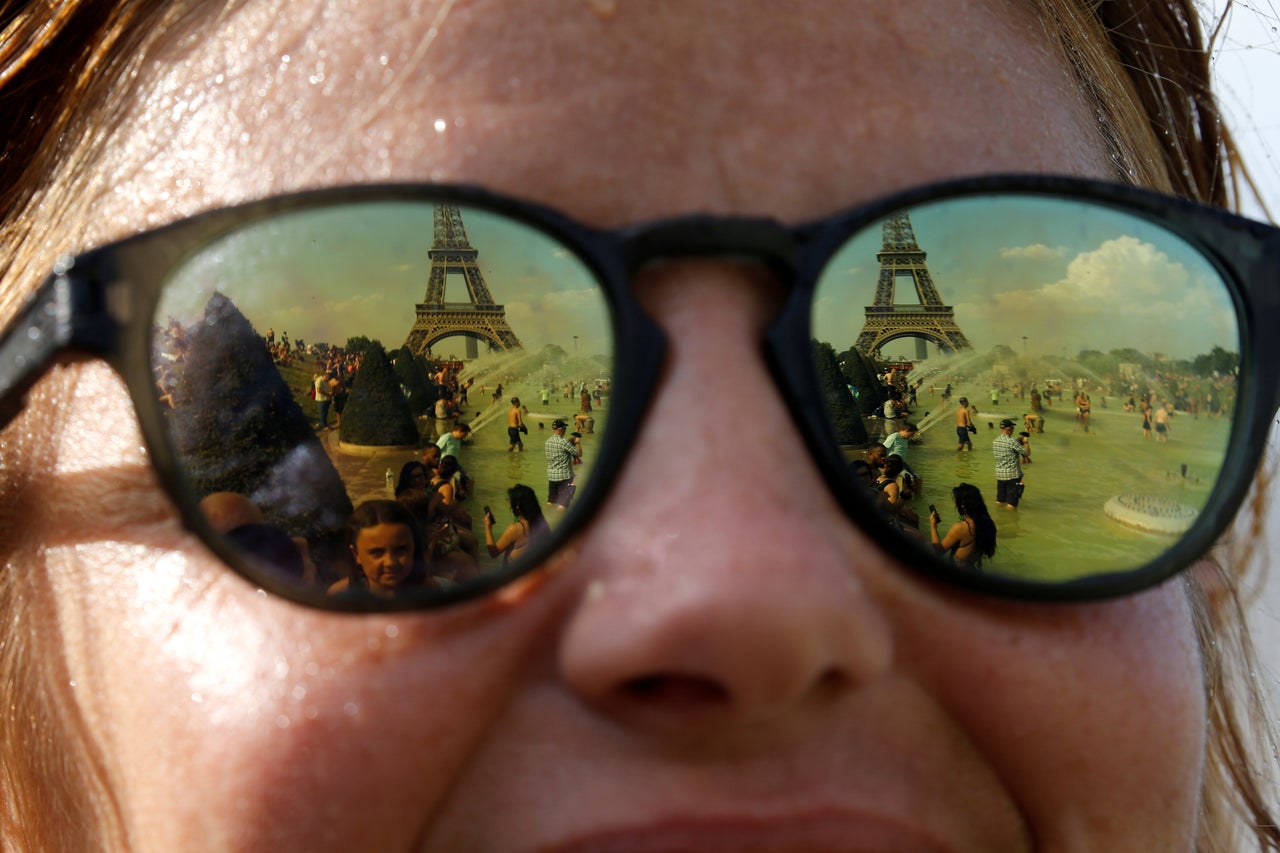 A reflection of people cooling off in the Trocadero fountains across from the Eiffel Tower in Paris as a new heatwave broke temperature records in France, July 25, 2019.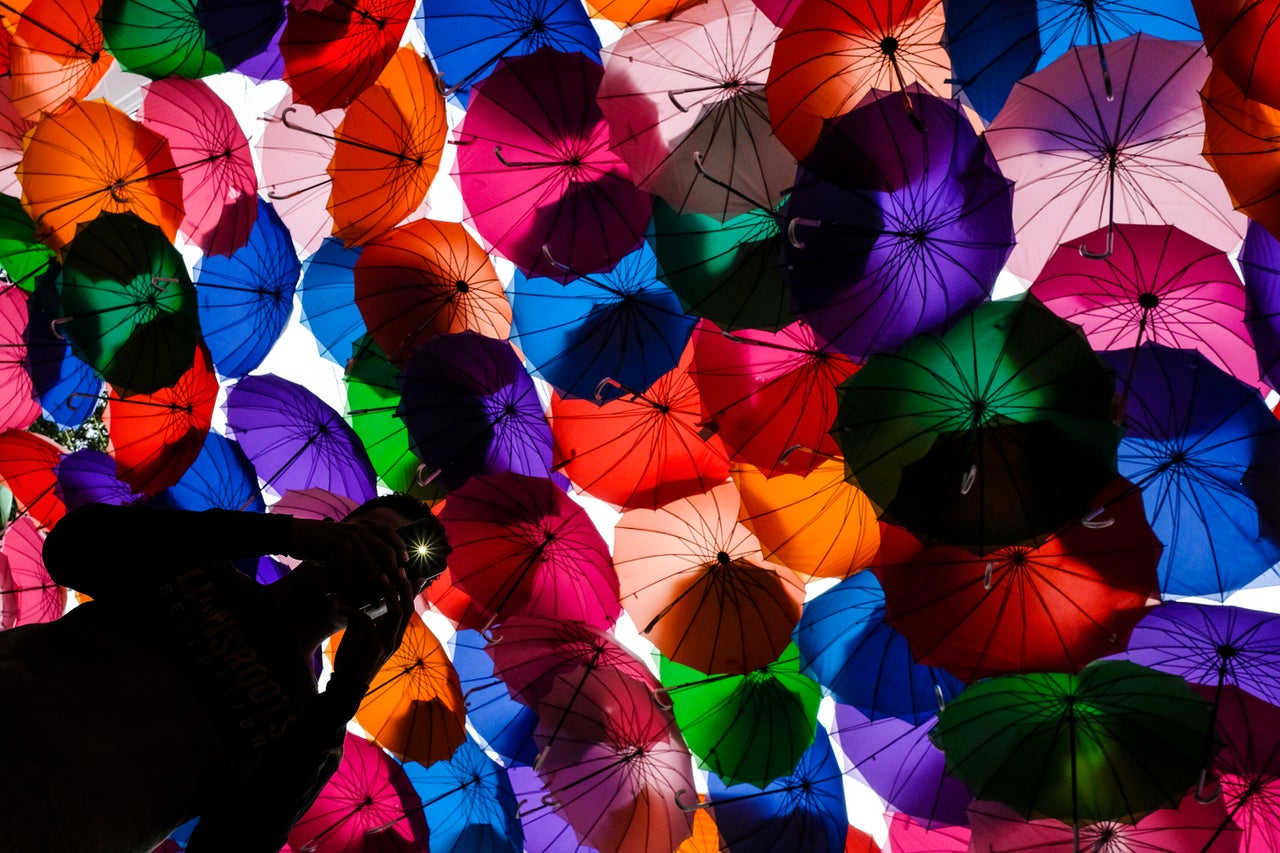 A man uses his phone under an artistic work in Caracas on July 22, 2019. Venezuela is wracked by an economic crisis after five years of crippling recession in which its population has faced a shortage of basic necessities and failing public services.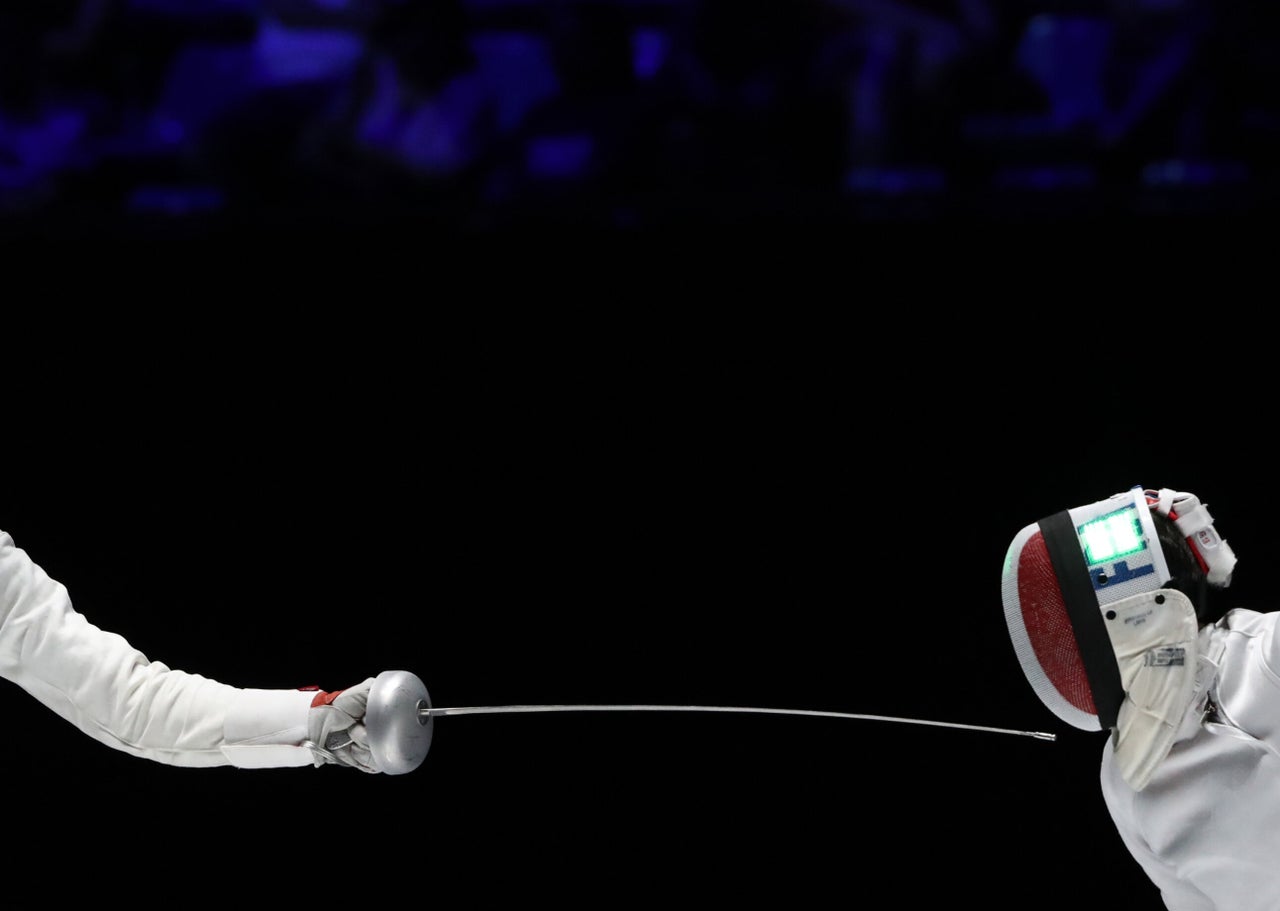 Ukraine's Roman Svichkar and France's Ronan Gustin compete during the men's épée team final at the 2019 Fencing World Championships in Budapest, Hungary, on July 22, 2019.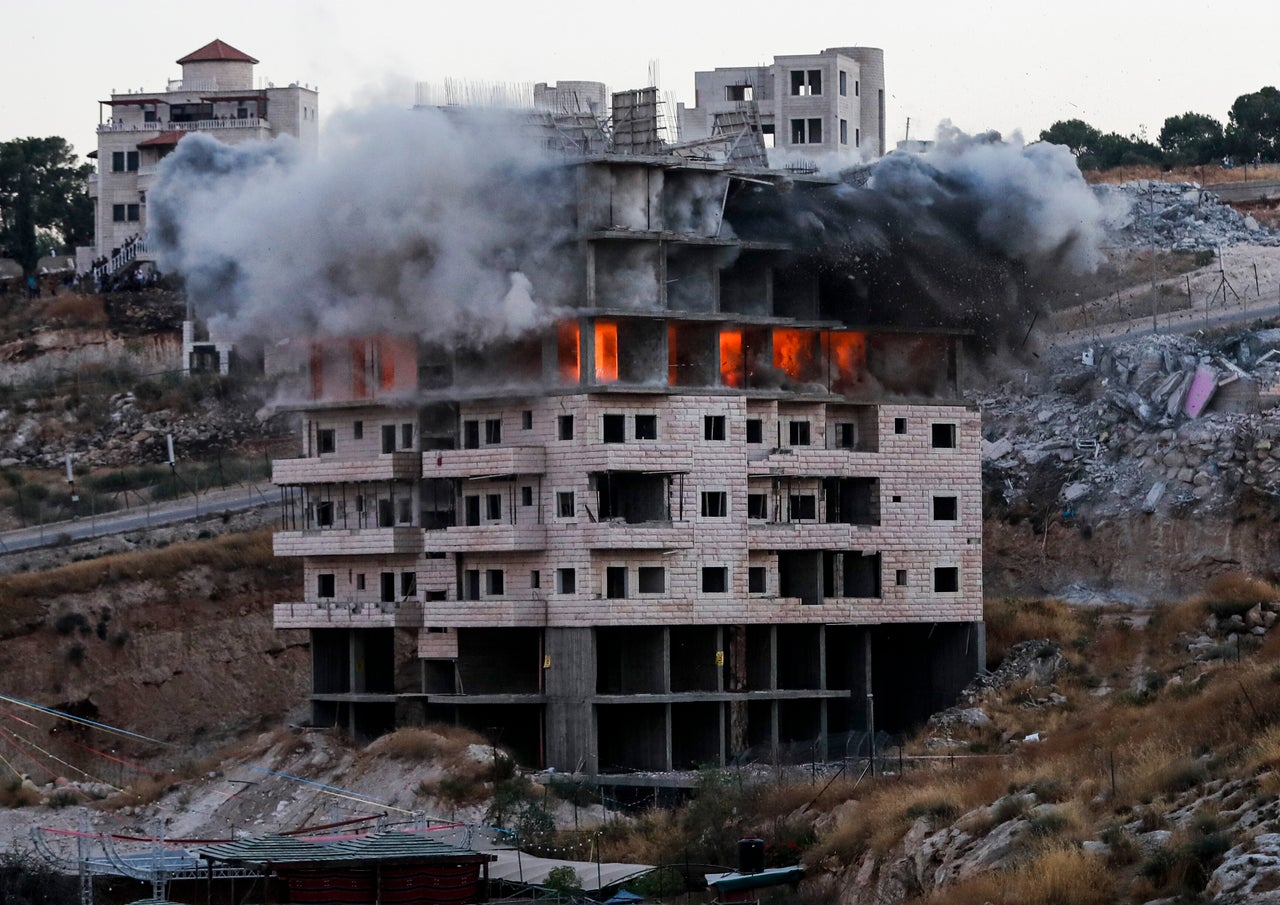 A photo from July 22, 2019, shows the demolition of a Palestinian building under construction in the Palestinian village of Sur Baher in East Jerusalem. Israel demolished a number of Palestinian homes it considers illegally constructed near its barrier south of Jerusalem on July 22, drawing international condemnation.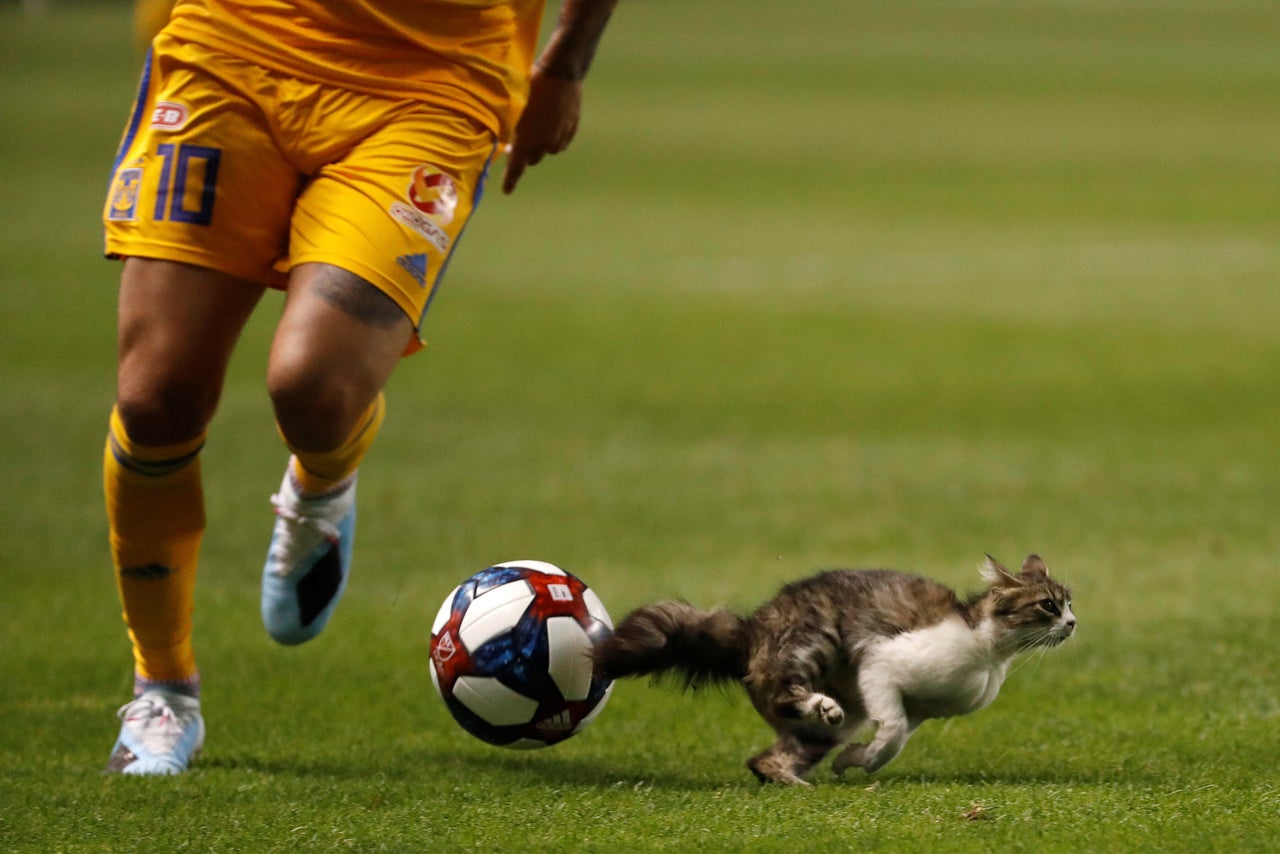 A cat disrupts play in the second half between Tigres UANL and the Real Salt Lake during their Leagues Cup game at Rio Tinto Stadium in Utah on July 24, 2019.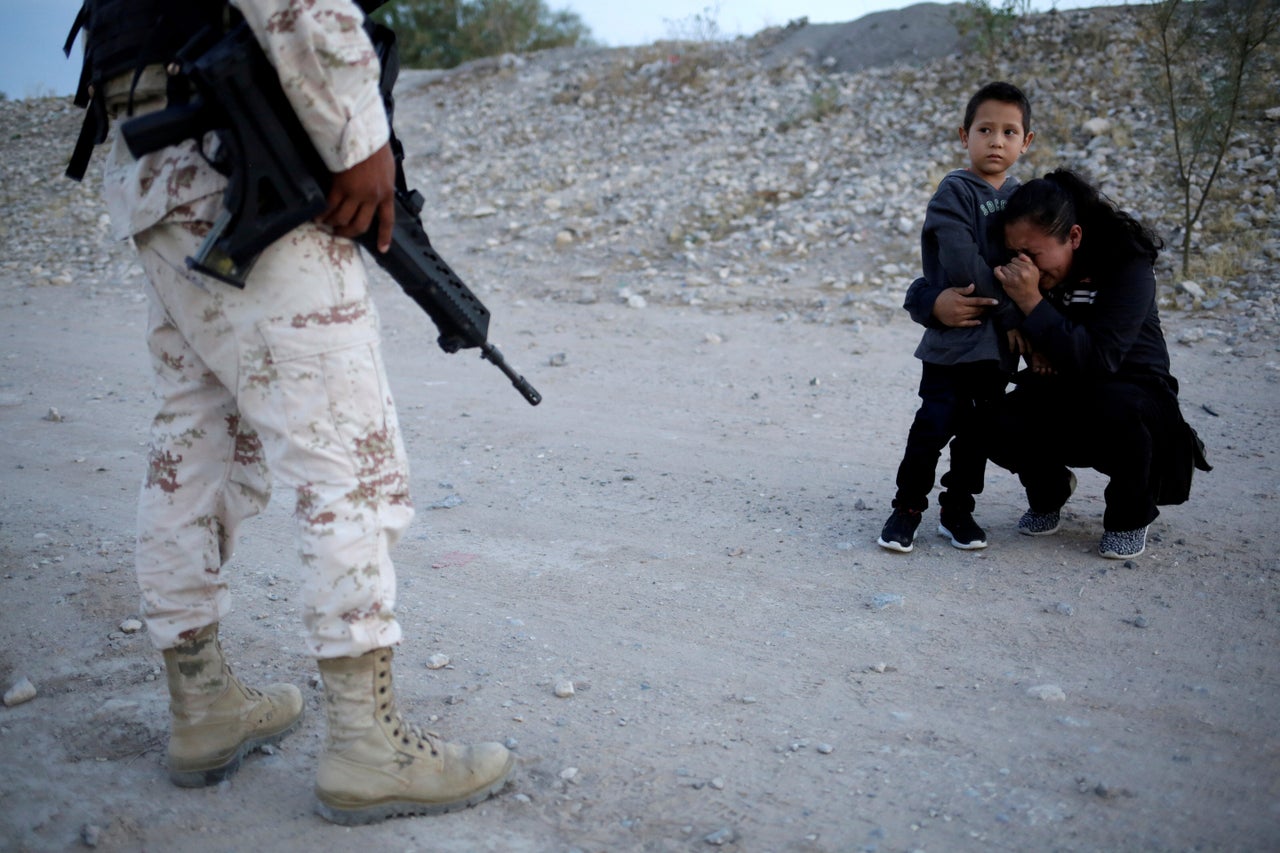 Guatemalan migrant Ledy Perez embraces her son Anthony while praying for a member of the Mexican National Guard to let them cross into the United States, as seen from Ciudad Juarez, Mexico, July 22, 2019.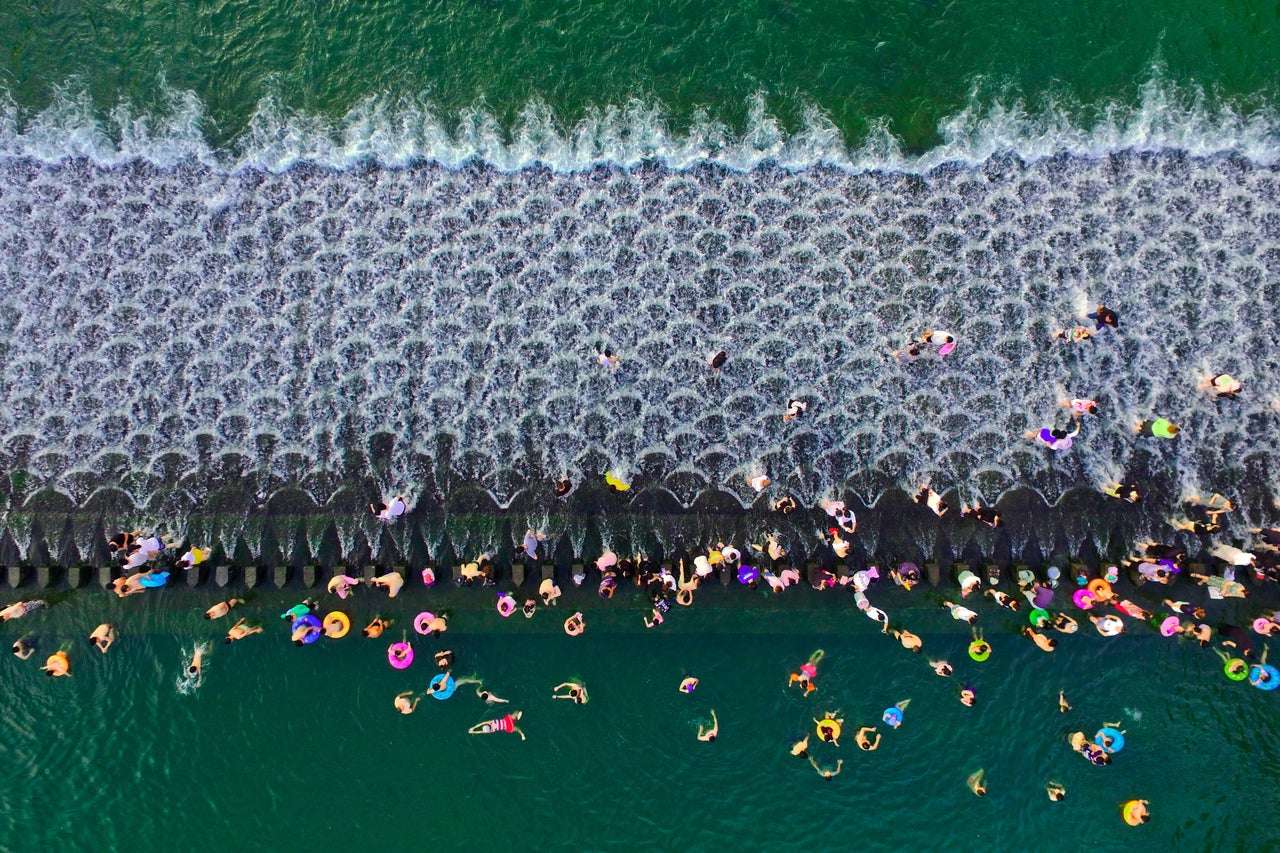 People play at a dam on Zhuangzhong mountain on July 23, 2019, in Ningbo, China.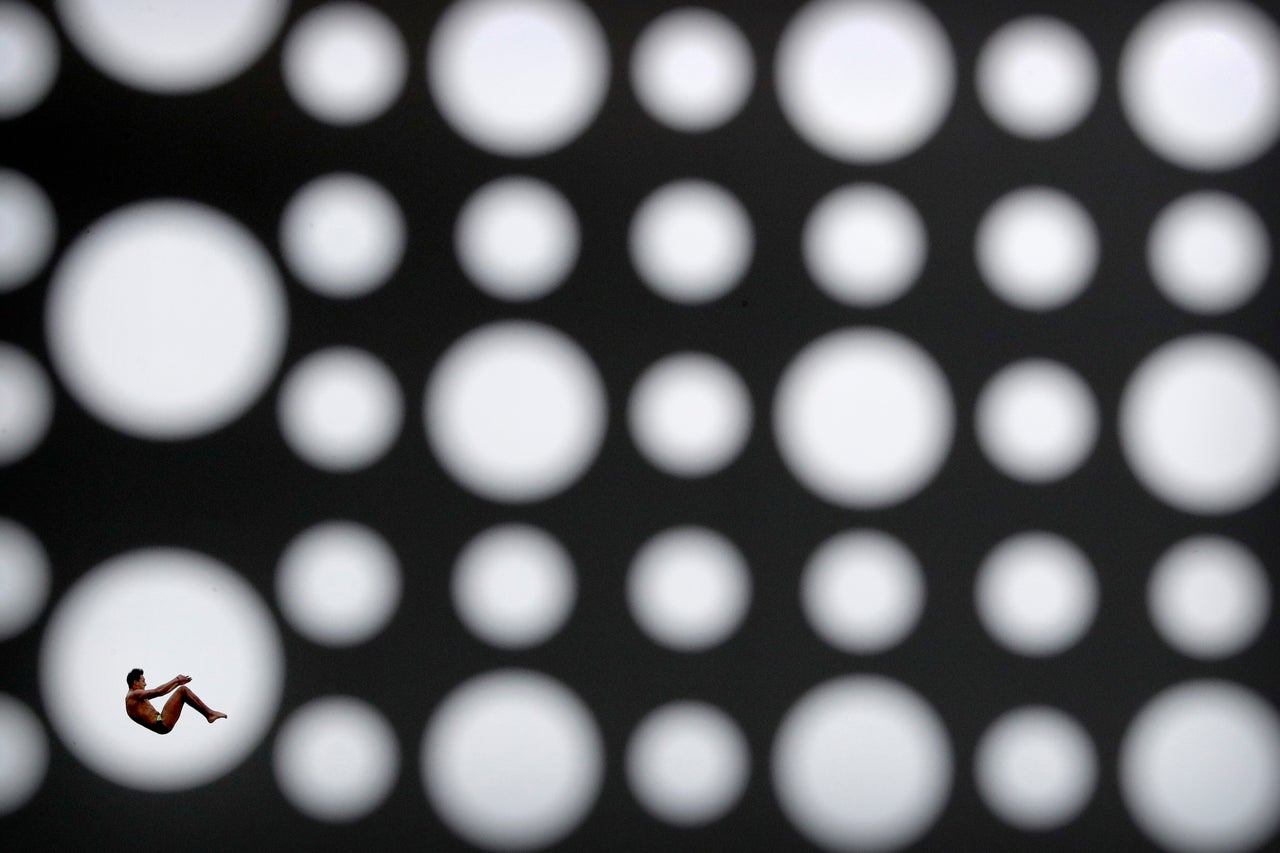 Viacheslav Kolesnikov of Ukraine dives during the men's high-diving competition at the World Swimming Championships in Gwangju, South Korea, on July 24, 2019.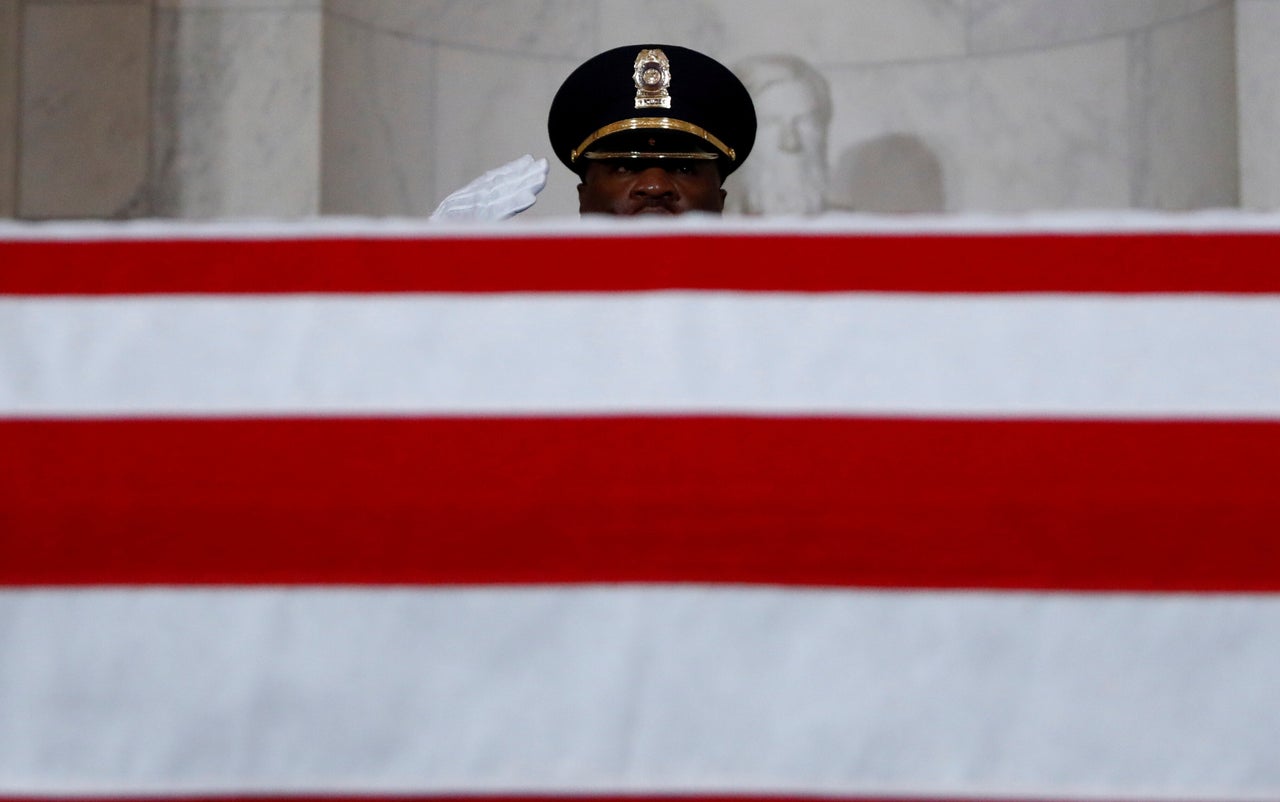 A police officer salutes as late former U.S. Supreme Court Justice John Paul Stevens lies in repose in the Great Hall of the Supreme Court in Washington, D.C., on July 22, 2019.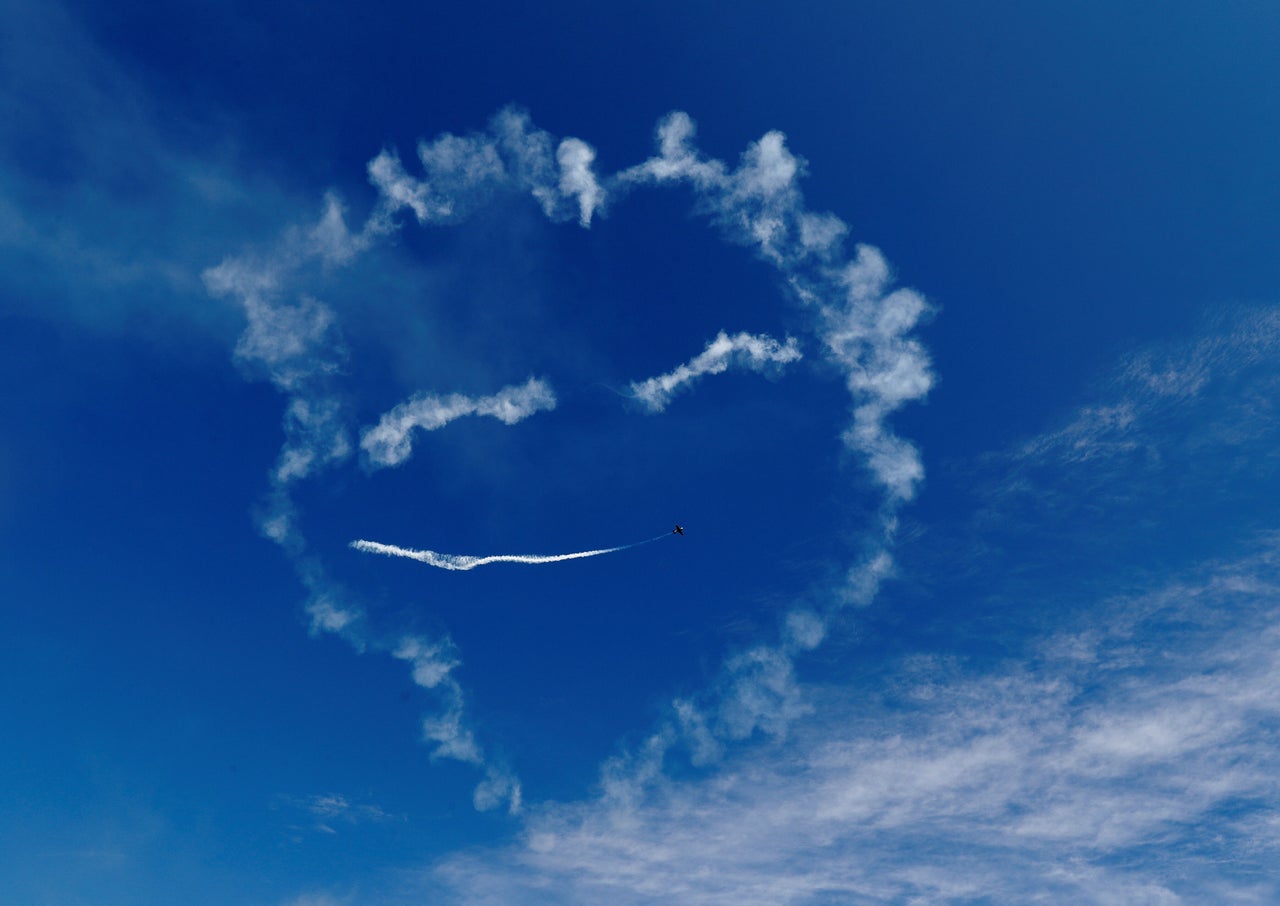 Lithuanian pilot Jurgis Kairys, with his Su-31, makes a face in the sky during the Wings Over Baltics Airshow 2019 in Tukums, Latvia, July 21, 2019.
Related
Before You Go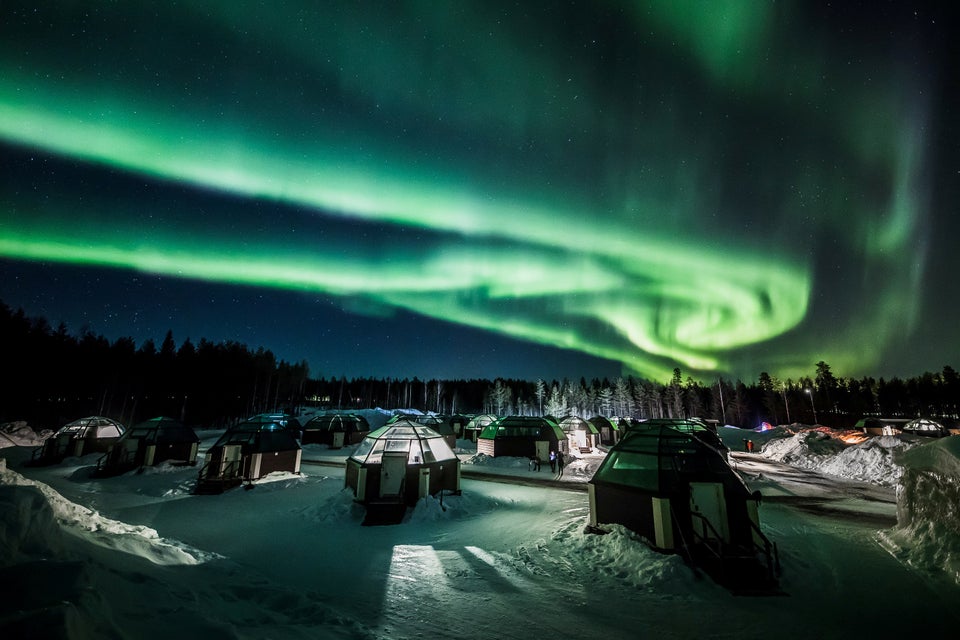 Photos You Missed In 2019
Popular in the Community