With the never-stopping news cycle, it's easy to miss great images that fly under the radar. We've got you covered.
We're highlighting exceptional photos from around the world for the week of Sept. 28 to Oct. 4. Check them out below. 
ABOVE: People protest a government ban on face masks on Oct. 4, 2019 in Hong Kong, China. Hong Kong's government invoked emergency powers on Friday to introduce an anti-mask law which bans people from wearing masks at public assemblies as the city remains on edge with the anti-government movement entering its fourth month.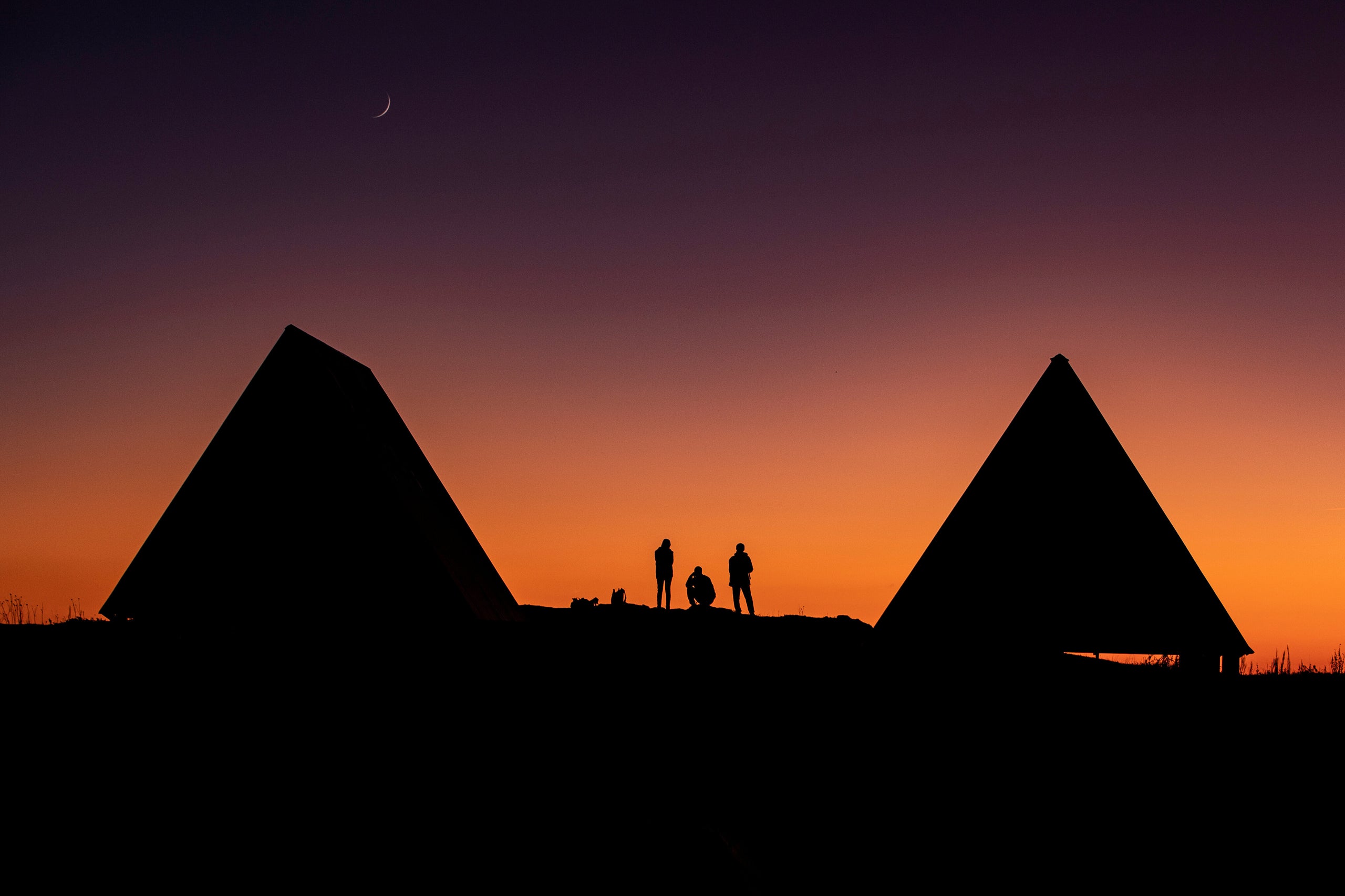 Tourists watch the sunset in the Caucasus mountains outside Krasnaya Polyana near Sochi, Russia, Sept. 30, 2019.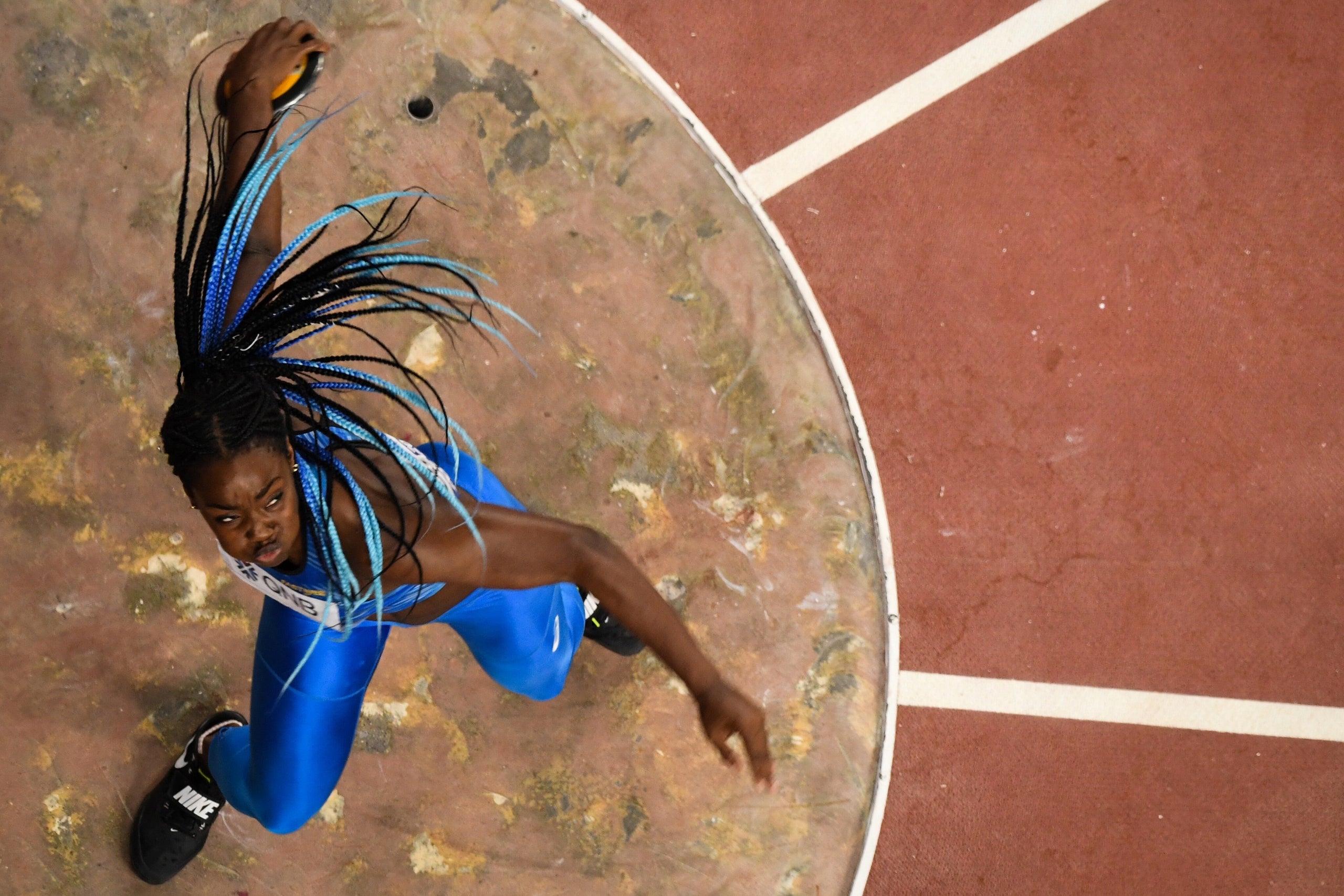 Italy's Daisy Osakue competes in the Women's Discus Throw heats at the 2019 IAAF Athletics World Championships at the Khalifa International Stadium in Doha, Qatar, on Oct. 2, 2019.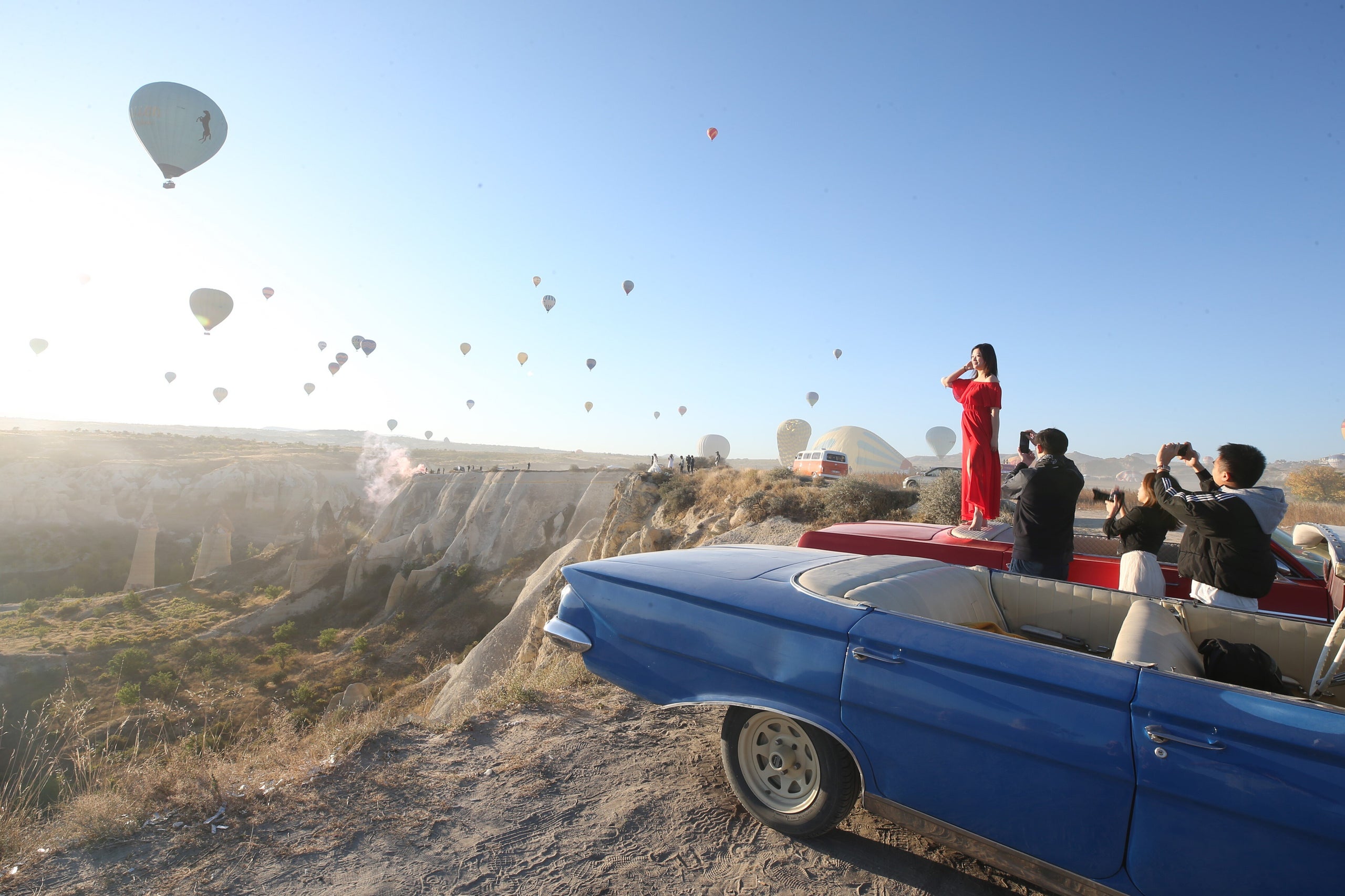 Tourists take photos as hot air balloons glide over Goreme district during early morning at the historical Cappadocia region, located in Central Anatolia's Nevsehir province, Turkey, on Sept. 30, 2019.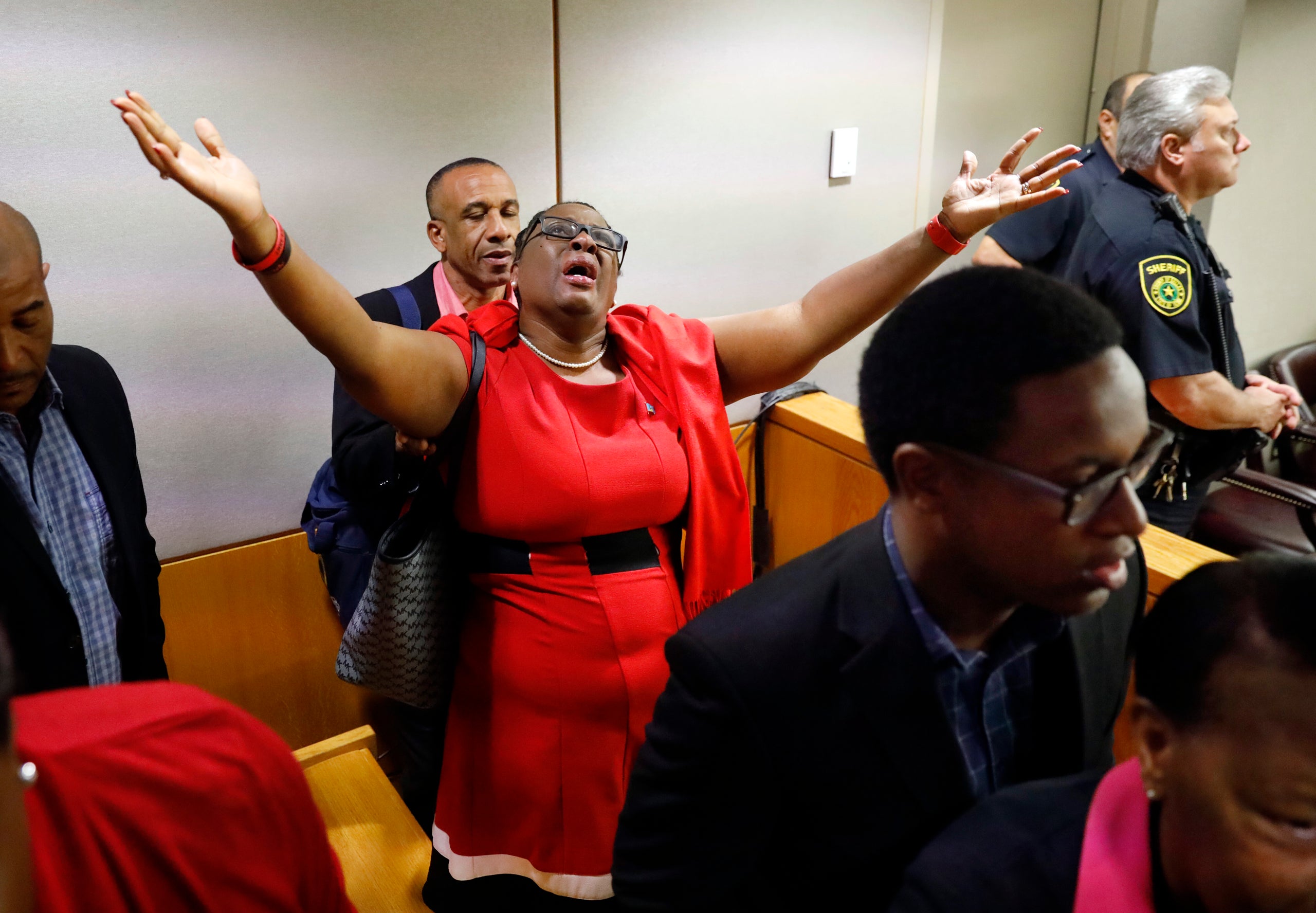 Botham Jean's mother, Allison Jean, rejoices in the courtroom after fired Dallas police officer Amber Guyger was found guilty of murder, Tuesday, Oct. 1, 2019, in Dallas. Guyger shot and killed Botham Jean, an unarmed 26-year-old neighbor, in his own apartment last year. She told police she thought his apartment was her own and that he was an intruder.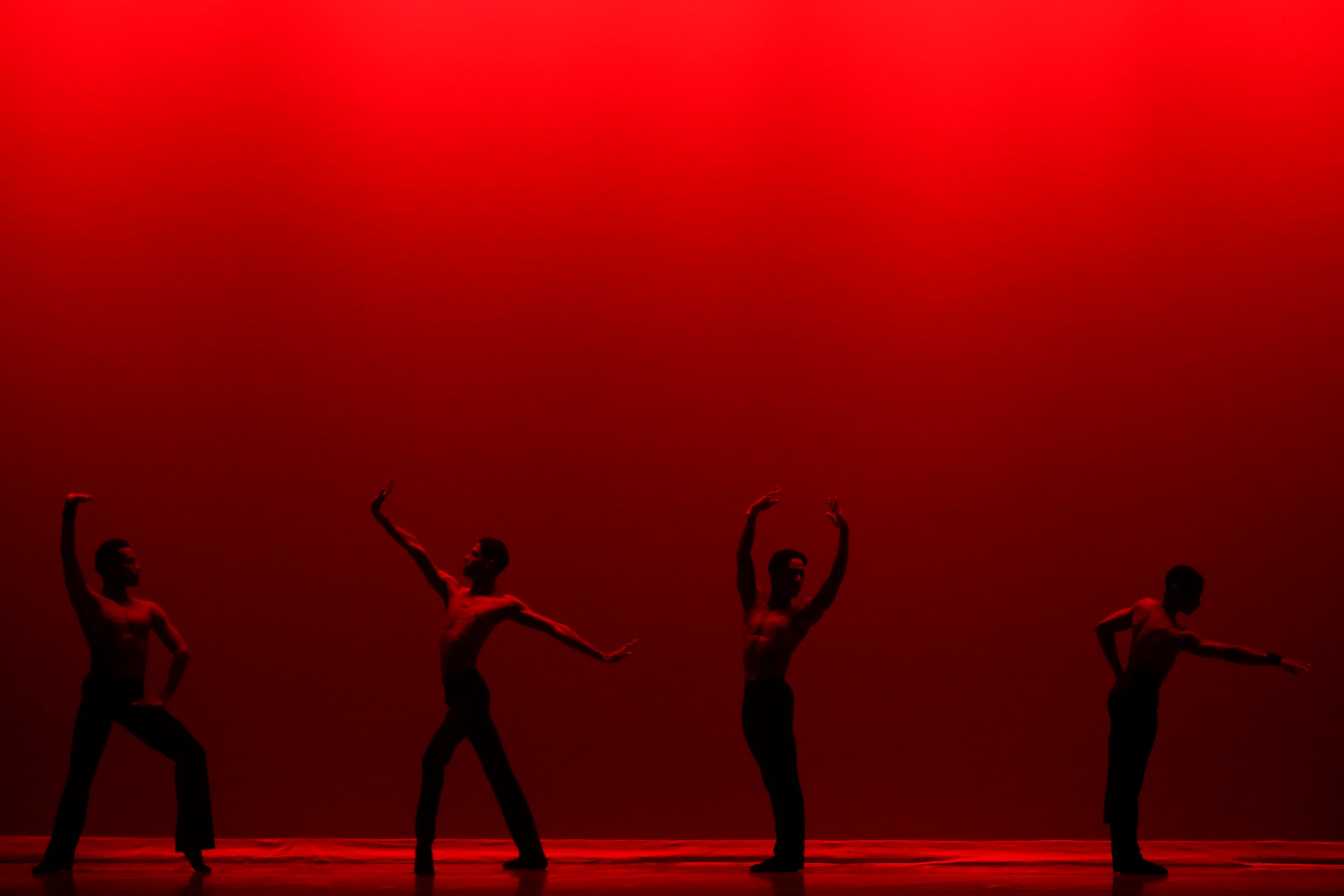 Dancers from the Panamanian National Ballet perform on opening night at the Panama National Theater after years of restoration work was completed in Panama City, Thursday, Oct. 3, 2019.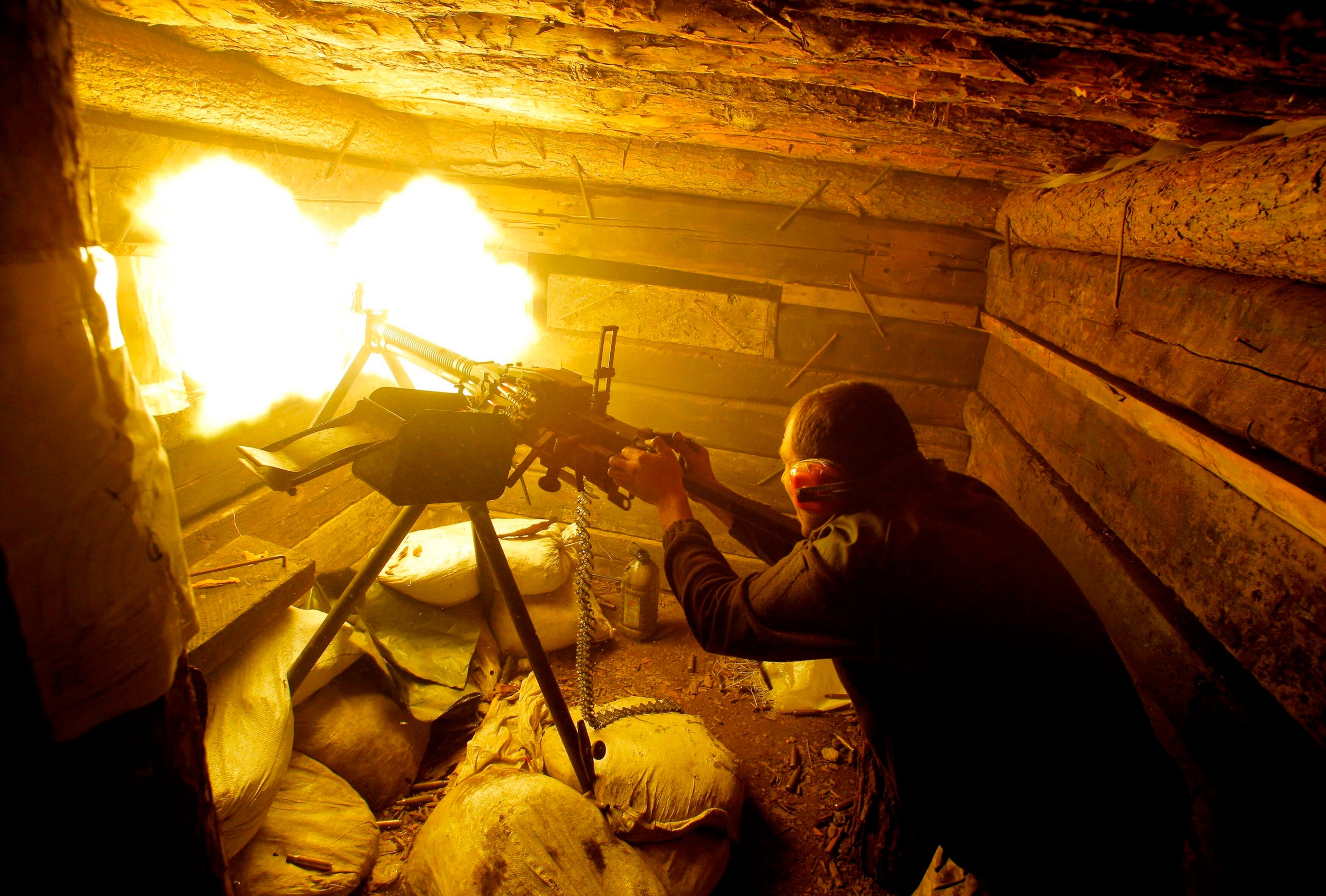 A Ukrainian serviceman fires with a heavy machine gun during a combat with Russia-backed separatists on the front line near Gorlivka, Donetsk Region on Sept. 28, 2019.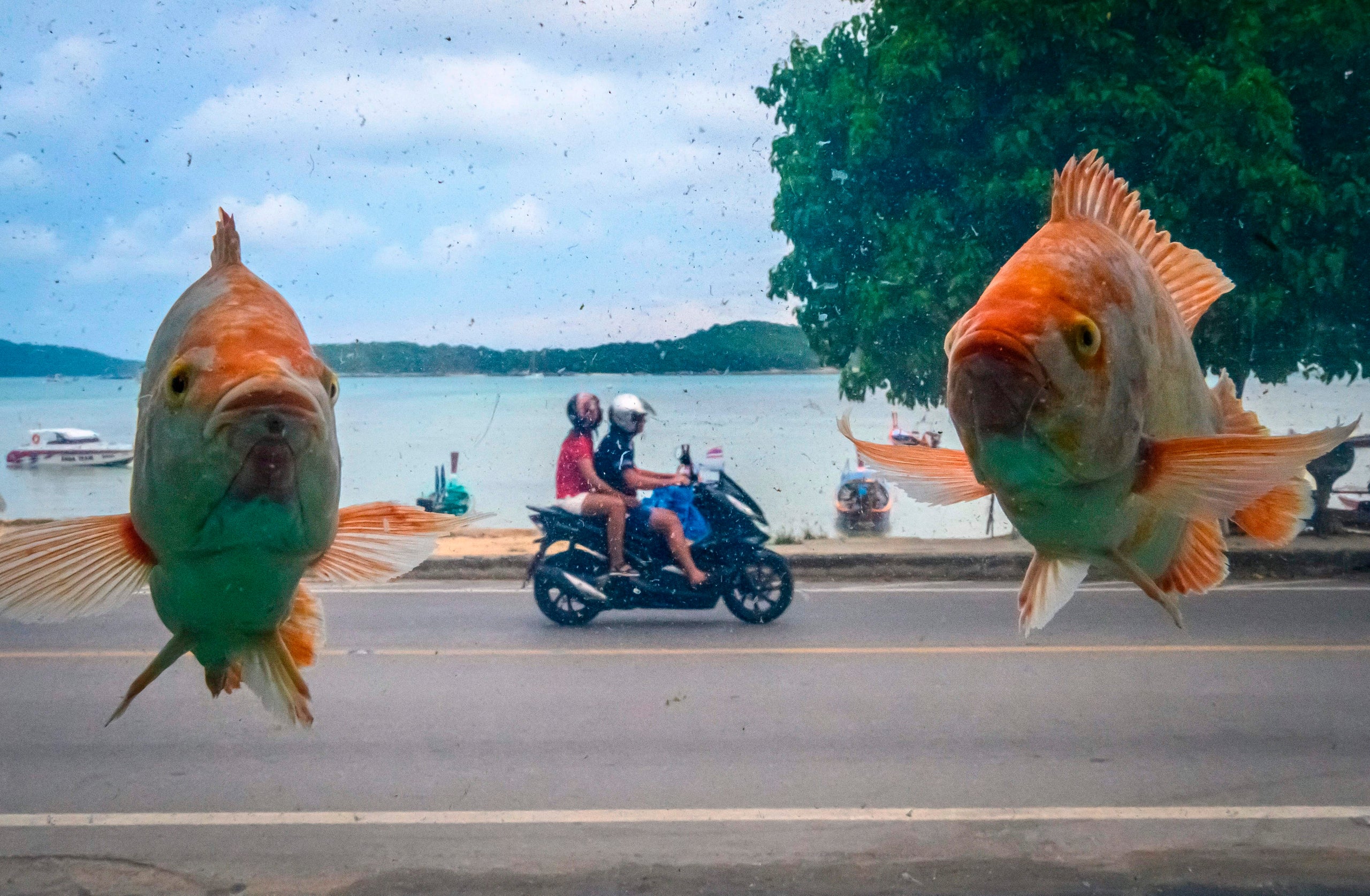 This photograph taken through an aquarium shows the Ra Wai Beach on Phuket island in Thailand on Oct. 2, 2019.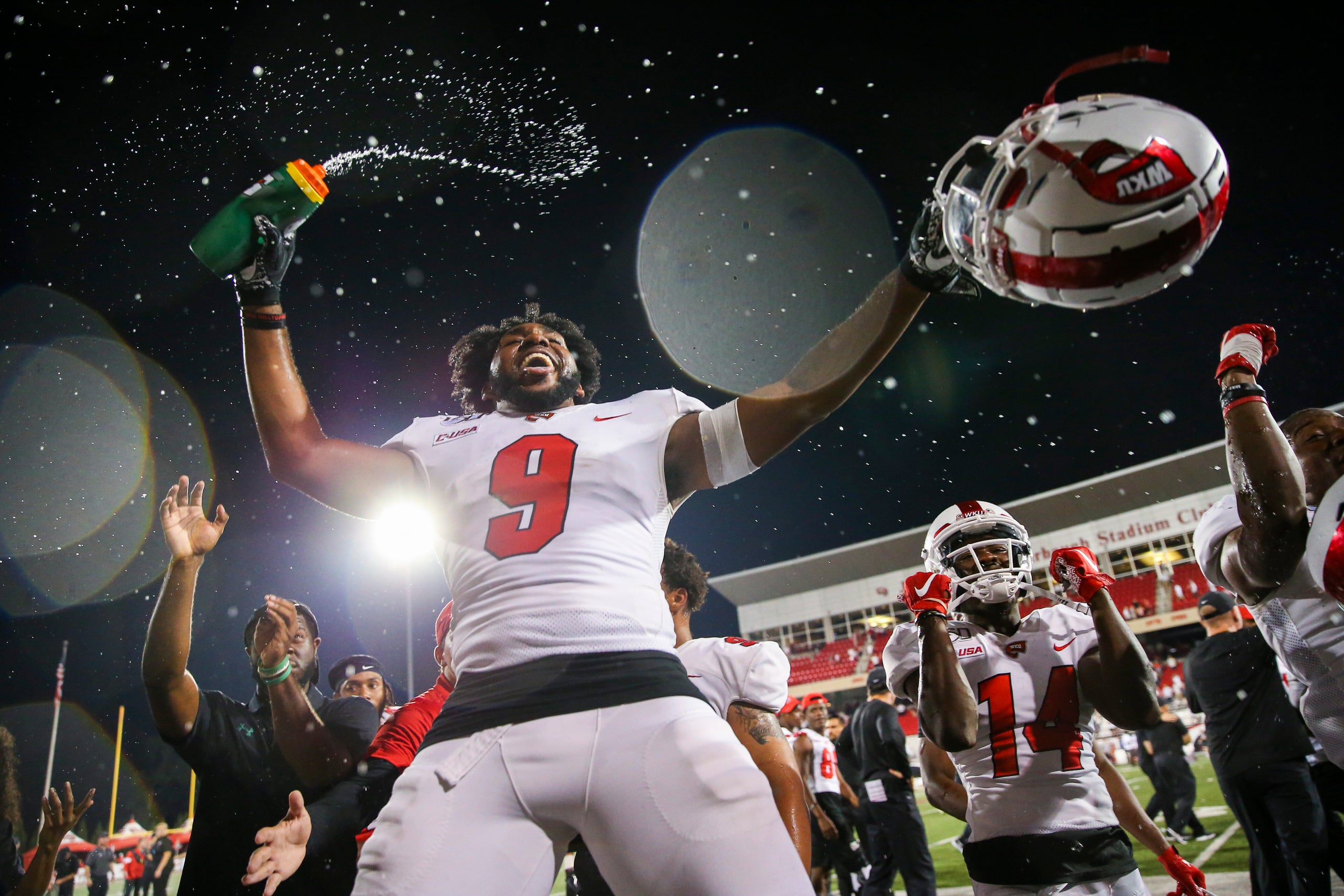 Malik Staples of the Western Kentucky University Hilltoppers sprays water while celebrating a victory against the University of Alabama Birmingham Blazers on Sept. 28, 2019, in Bowling Green, Kentucky.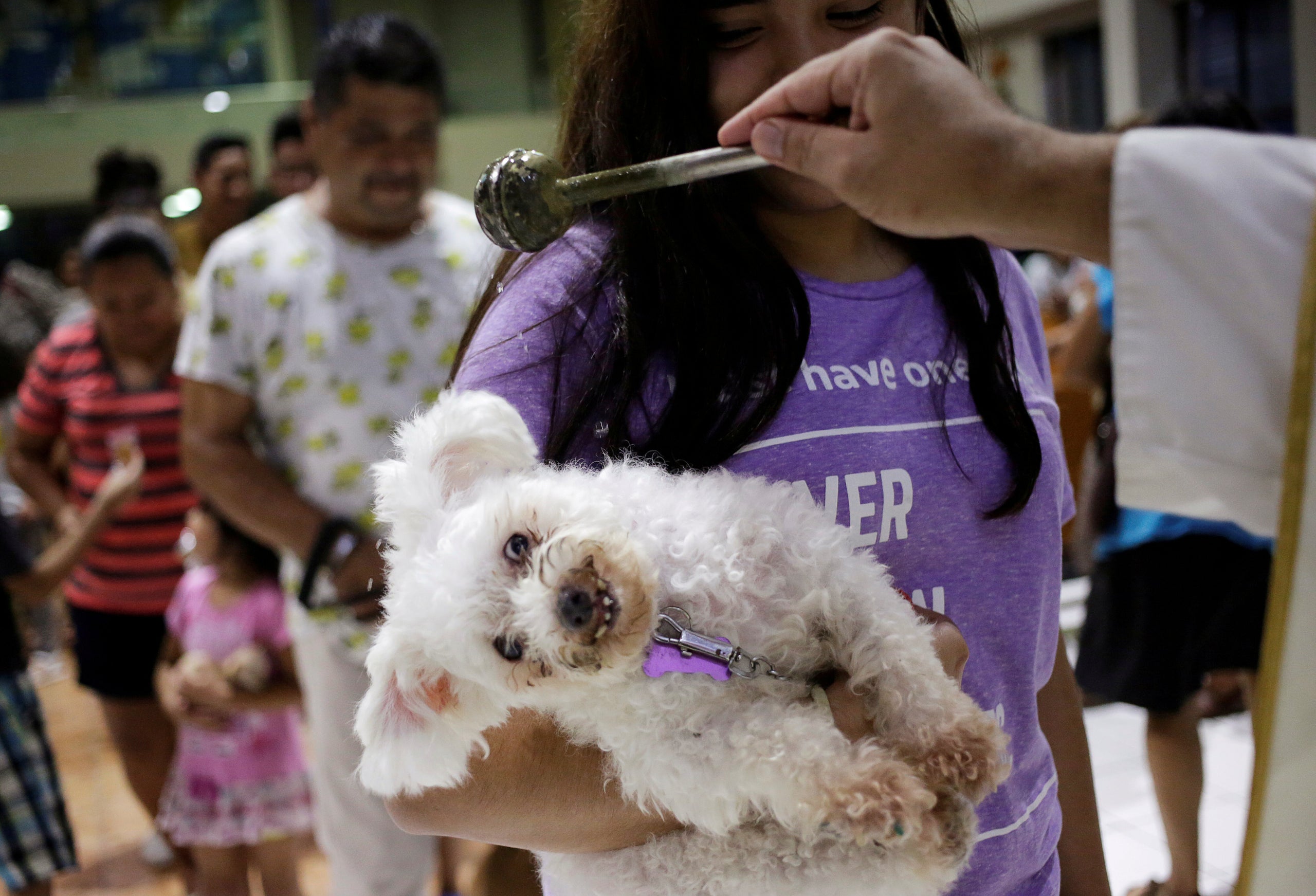 A priest sprinkles holy water on a dog as a part of a religious blessing ceremony to honor Saint Francis of Assisi at the Saint Joan the Evangelist Church in the municipality of Escobedo, Mexico, Oct. 3, 2019.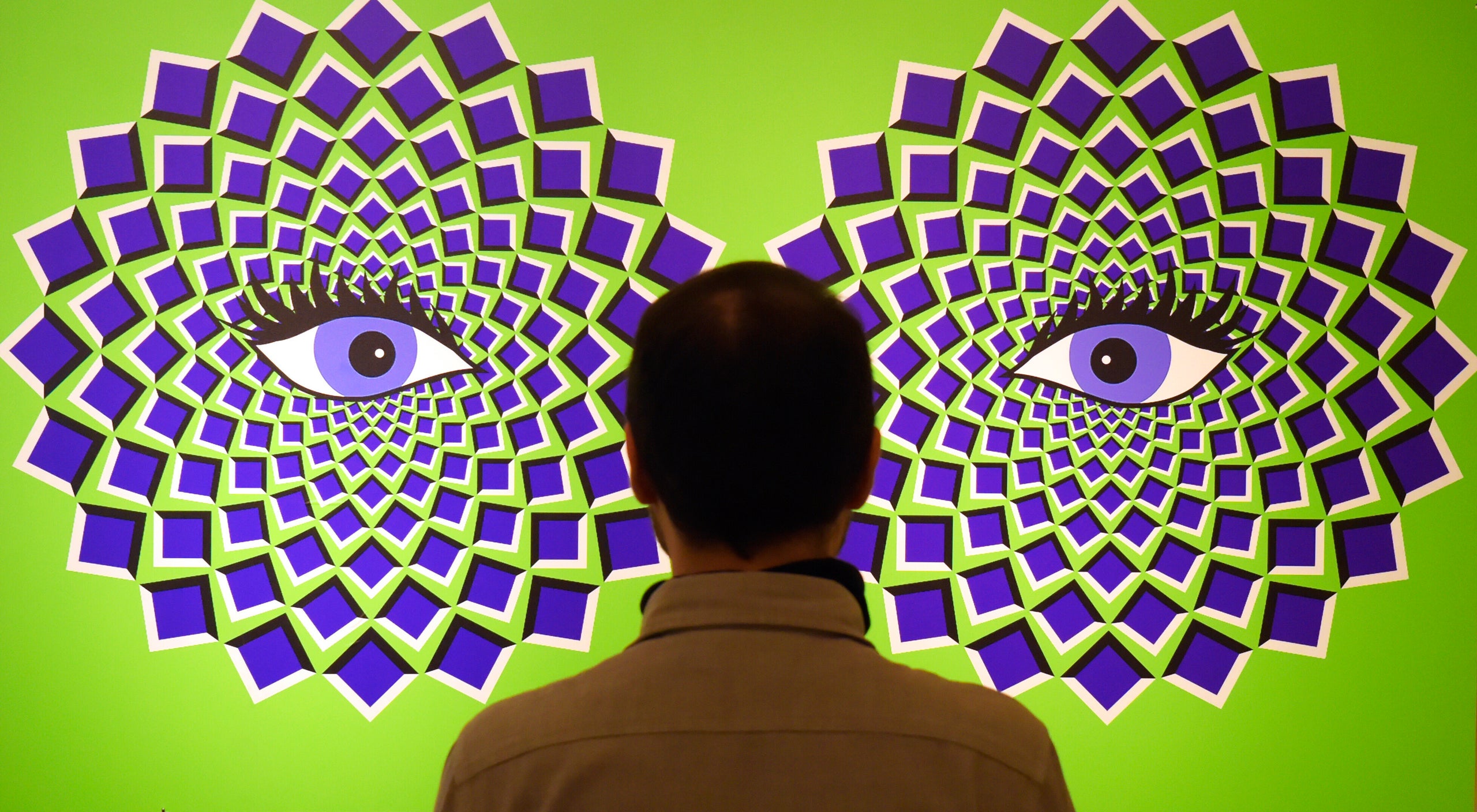 A man stands in front of a optical illusion picture during the press preview of the interactive experience exhibition "Tricked! - The spectacular illusion exhibition" at Augustusburg castle in Augustusburg, Germany, Tuesday, Oct. 1, 2019.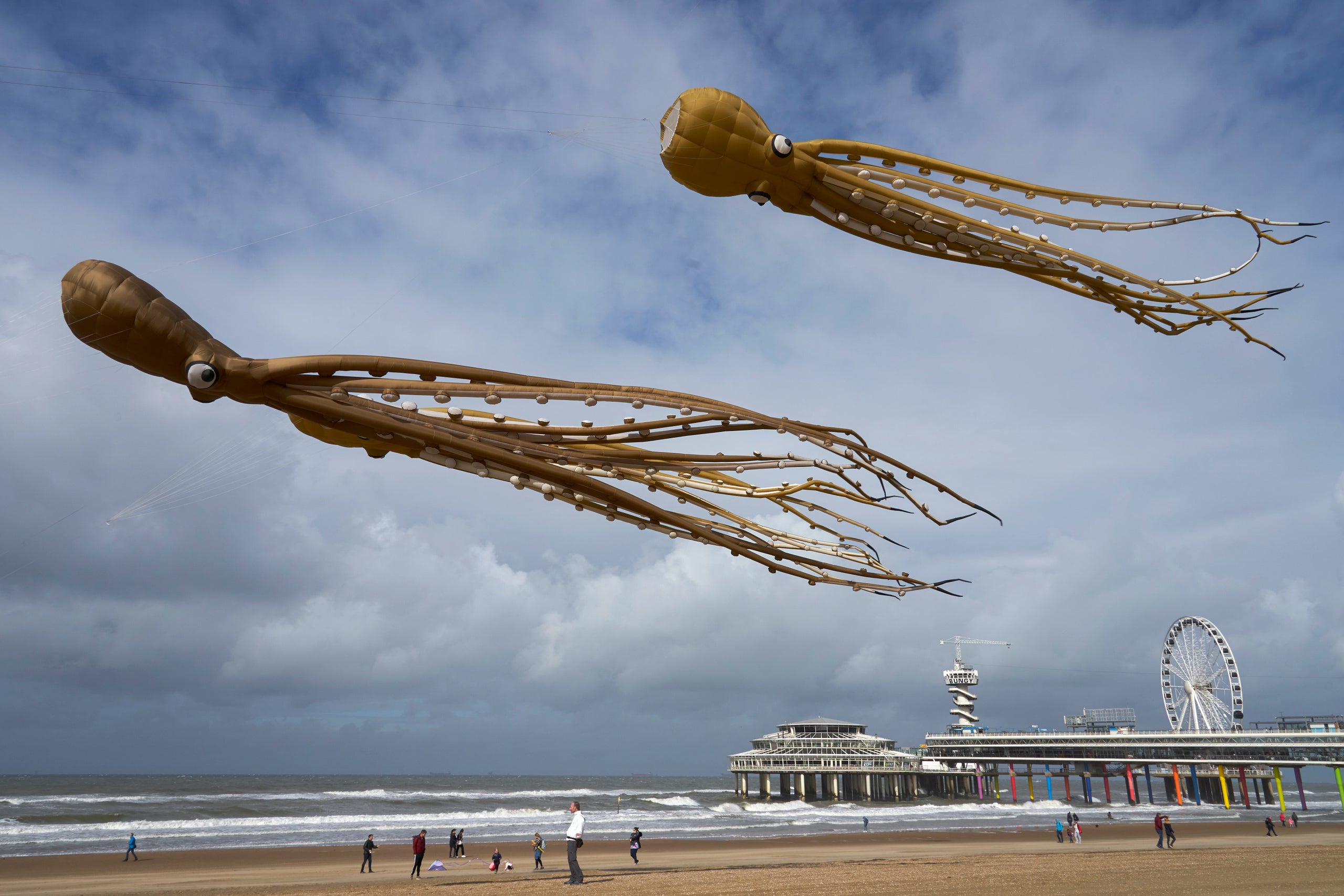 Huge kites in shapes of marine animals float above the attendees on Sept. 28, 2019, in Scheveningen, The Hague, Netherlands.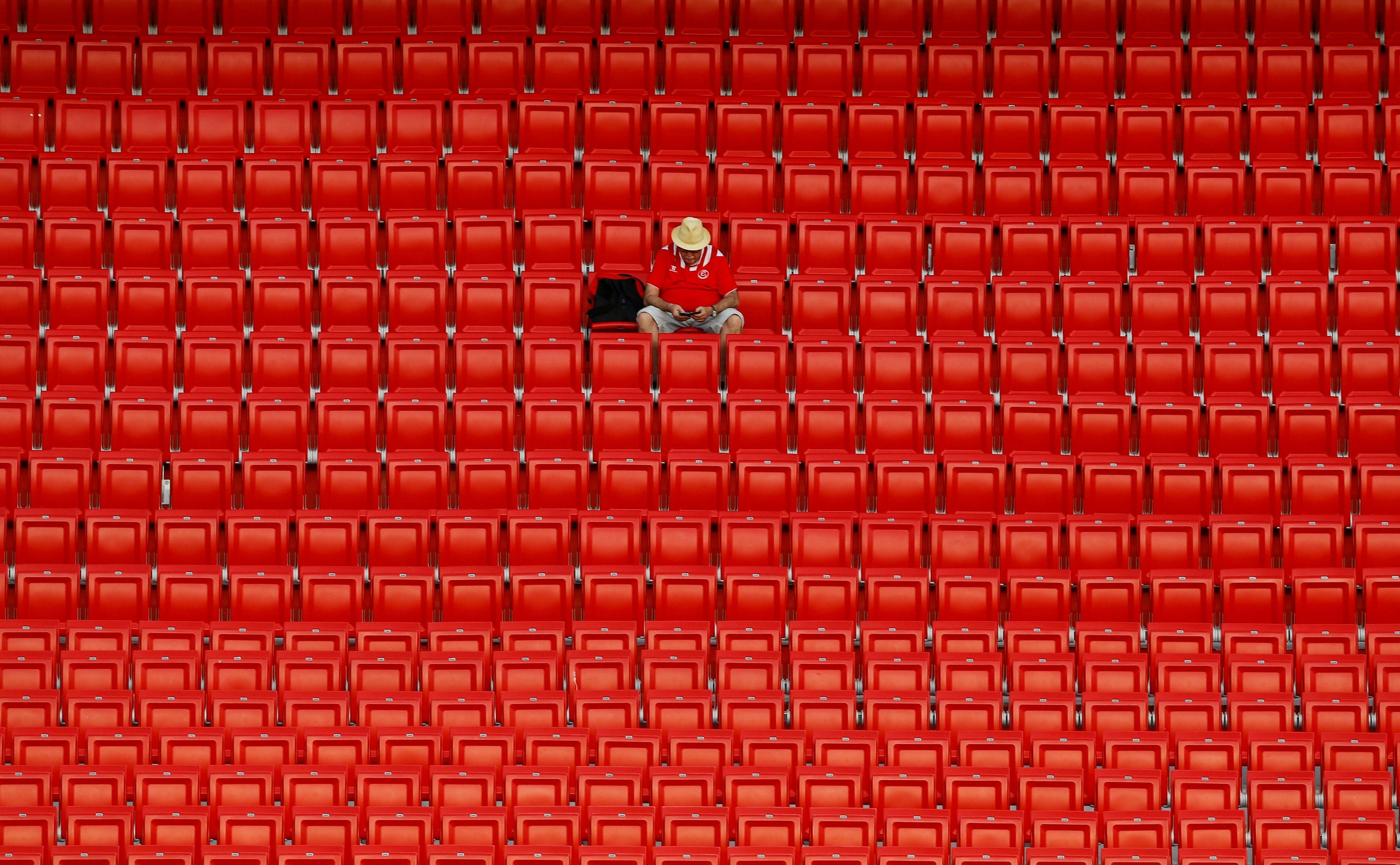 A fan in the stands during a soccer game between Sevilla and Apoel Nicosia in Seville, Spain, on Oct. 3, 2019.  
Calling all HuffPost superfans!
Sign up for membership to become a founding member and help shape HuffPost's next chapter