With the never-stopping news cycle, it's easy to miss great images that fly under the radar. We've got you covered.
We're highlighting exceptional photos from around the world for the week of Feb. 22 to 28. Check them out below.
Above: Democratic 2020 U.S. presidential candidate and Sen. Elizabeth Warren (Mass.) is reflected in an audience member's glasses while speaking at a campaign Get Out the Vote Event in Orangeburg, South Carolina, on Feb. 26, 2020.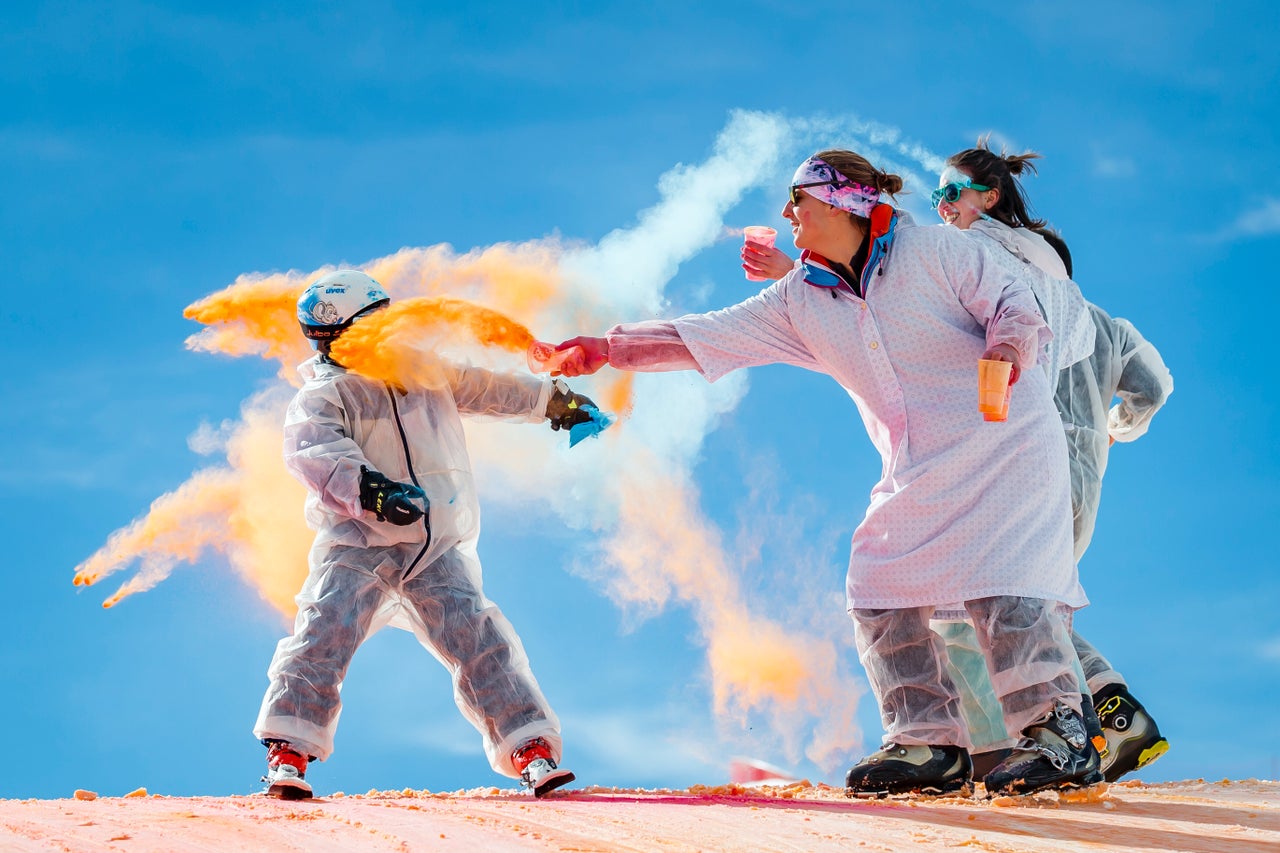 Skiers take part in the Skicolor event where they are sprayed with biodegradable color powders as part of carnival celebrations in the alpine resort of La Tzoumaz, Switzerland, Sunday, Feb. 23, 2020.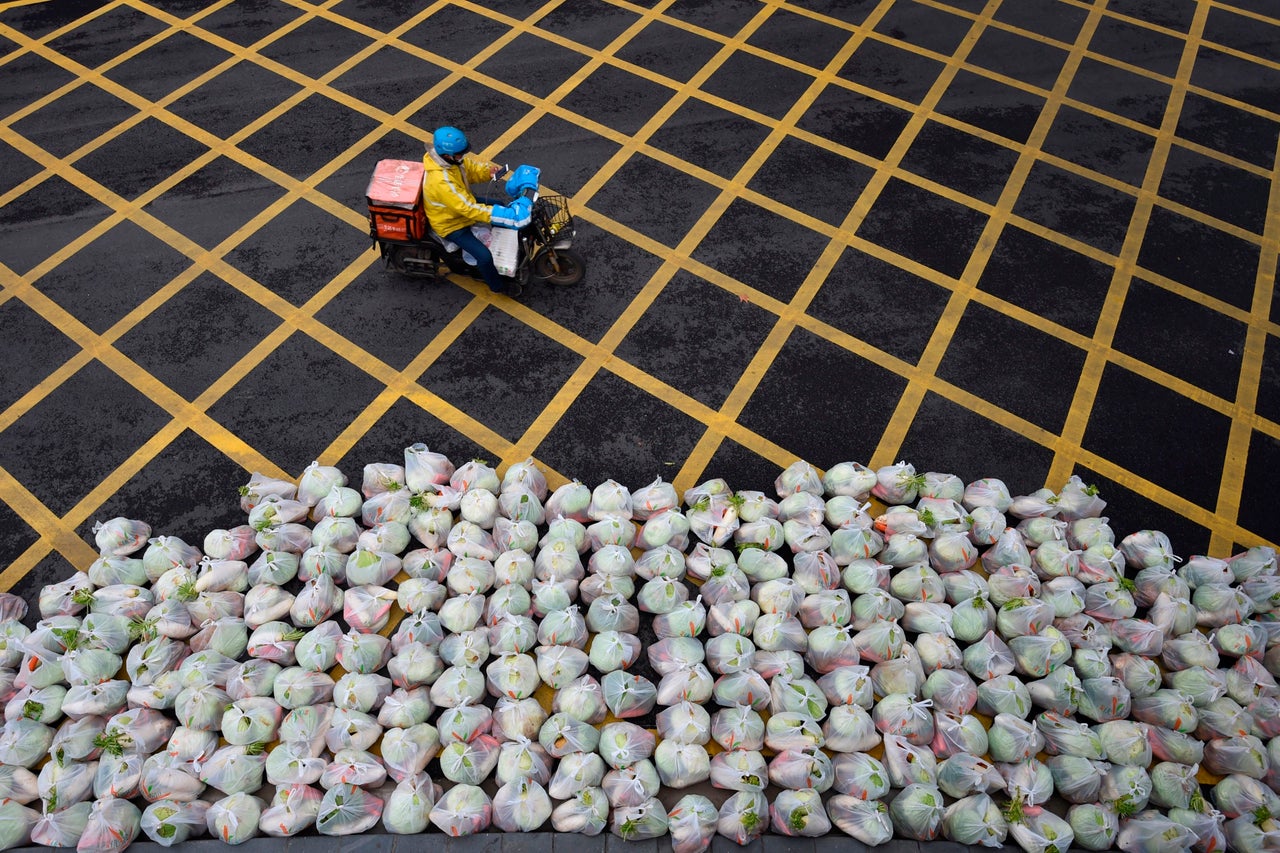 A man rides past bags of vegetables being prepared for delivery on an almost empty street in Wuhan, in China's central Hubei province, on Feb. 26, 2020.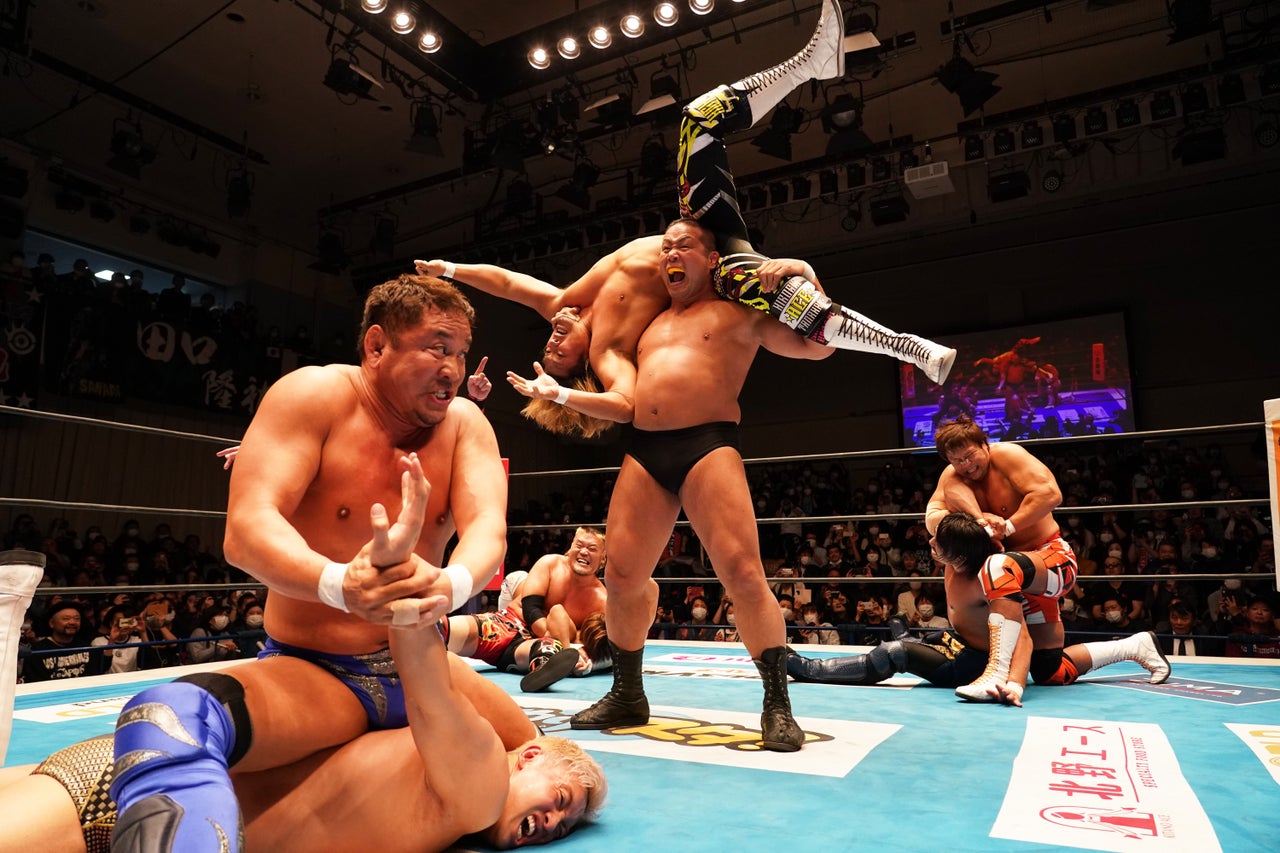 Manabu Nakanishi and Hiroshi Tanahashi compete during the New Japan Pro-Wrestling "Manabu Nakanishi Retirement Event" at Korakuen Hall on Feb. 22, 2020, in Tokyo, Japan.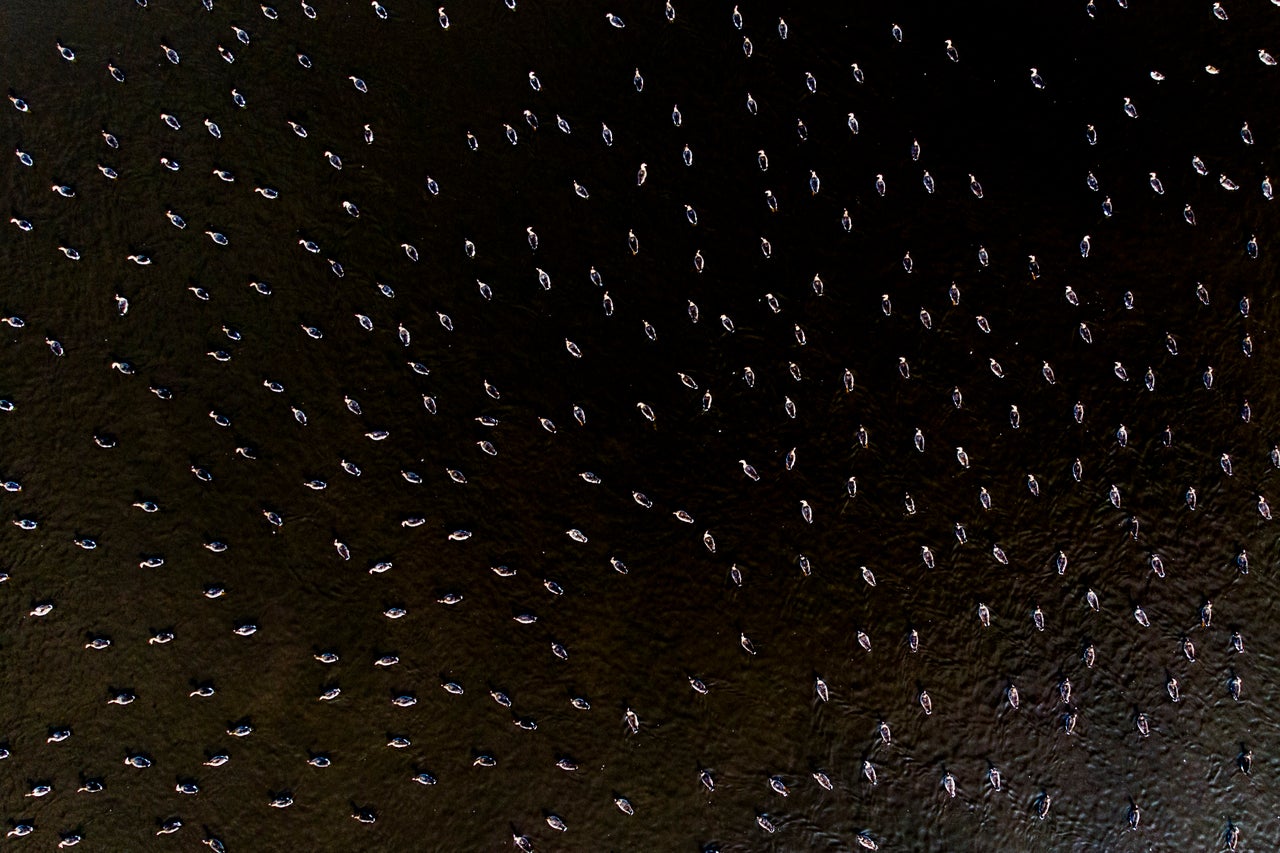 A flock of greylag geese and greater white-fronted geese gather at the municipality of Hortobagy, Hungary, on Thursday, Feb. 27, 2020. Between October and March, the geese are regular guests of the Hortobagy prairies and fishponds.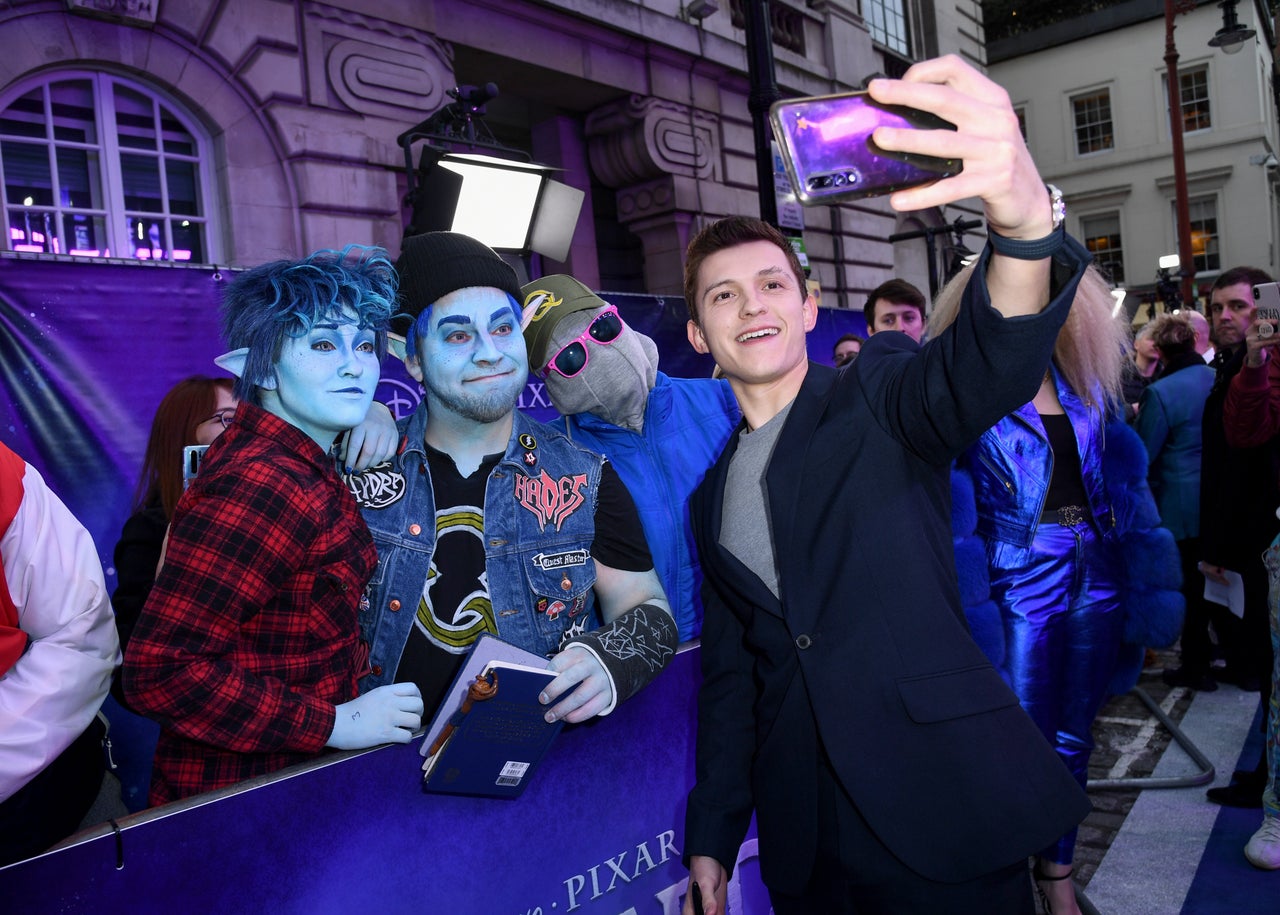 Tom Holland takes photos with fans dressed as characters from Disney and Pixar's "Onward" at the U.K. premiere of the film at The Curzon Mayfair on Feb. 23, 2020, in London, England.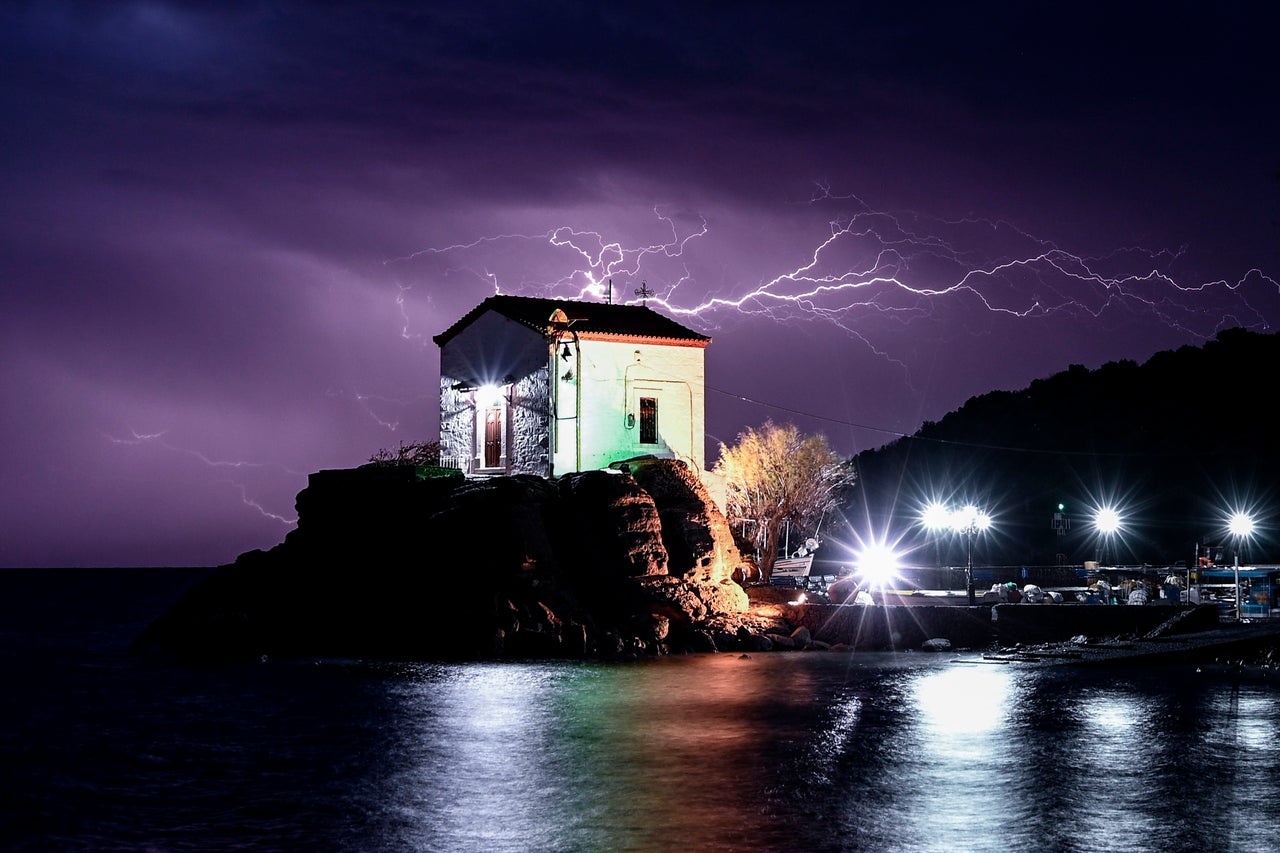 Lightning strikes behind the chapel of Panagia Gorgona in the village of Skala Sykamias, north of Lesbos, on Feb. 27, 2020.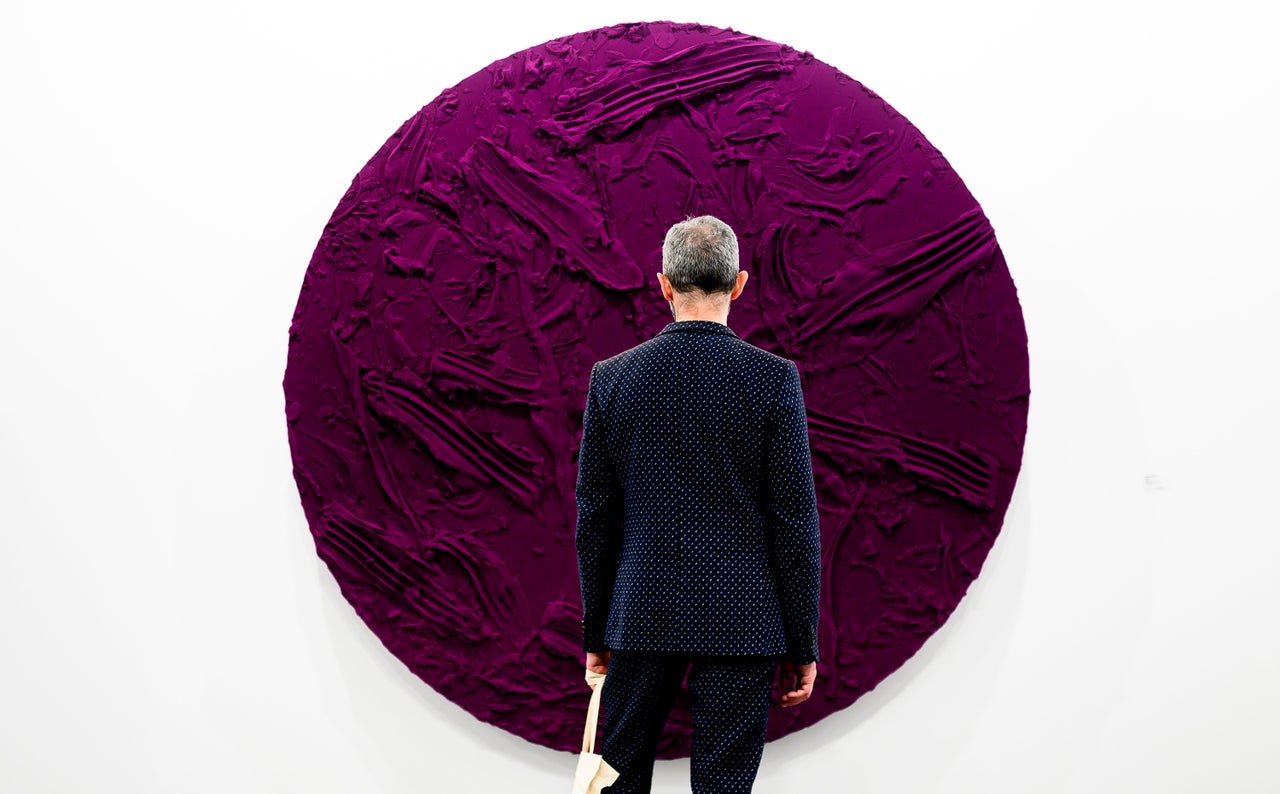 A visitor observes pictures during the 39th International Contemporary Art Fair (ARCO) held in Madrid, at Ifema on Feb. 26, 2020, in Madrid, Spain.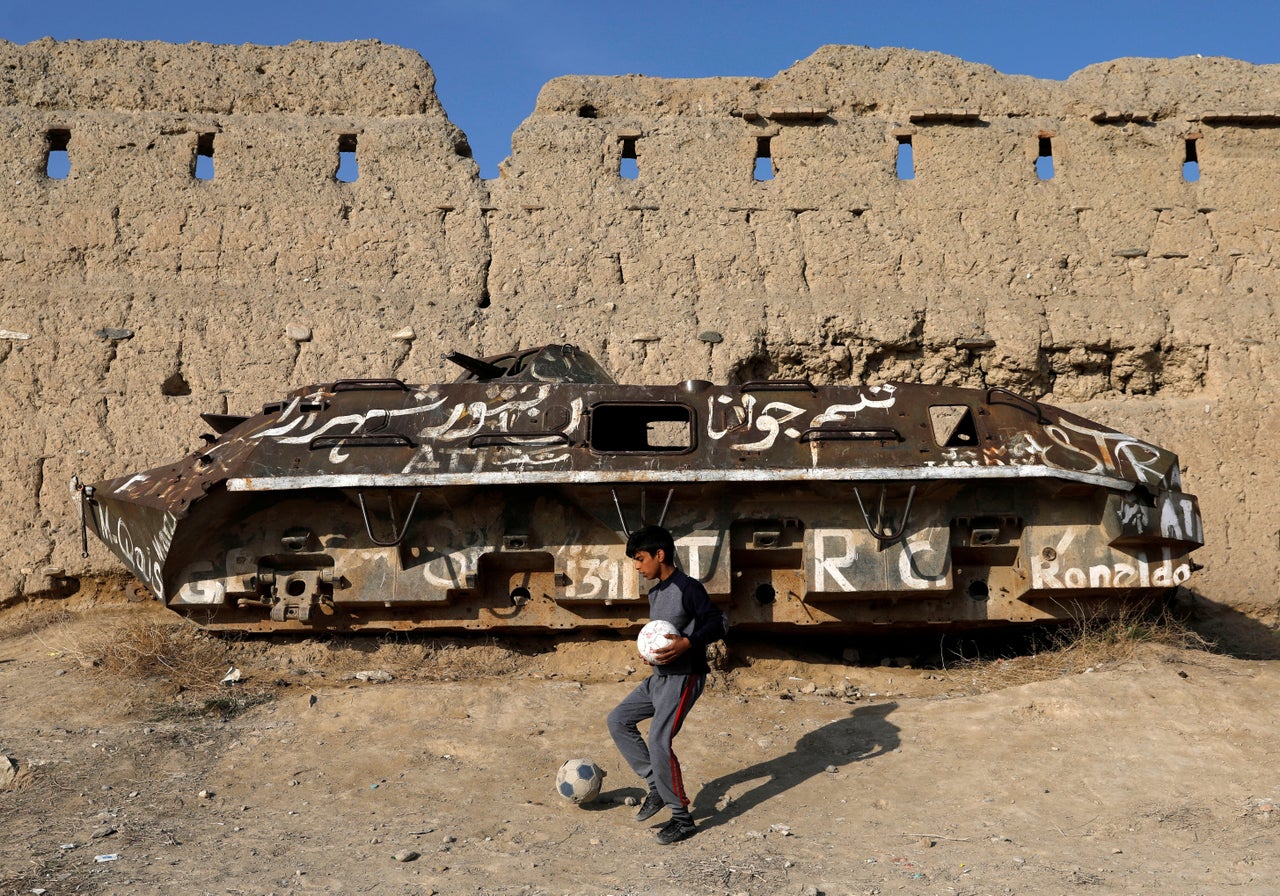 An Afghan boy walks past a destroyed Russian-made tank, in Kabul, Afghanistan, on Feb. 24, 2020.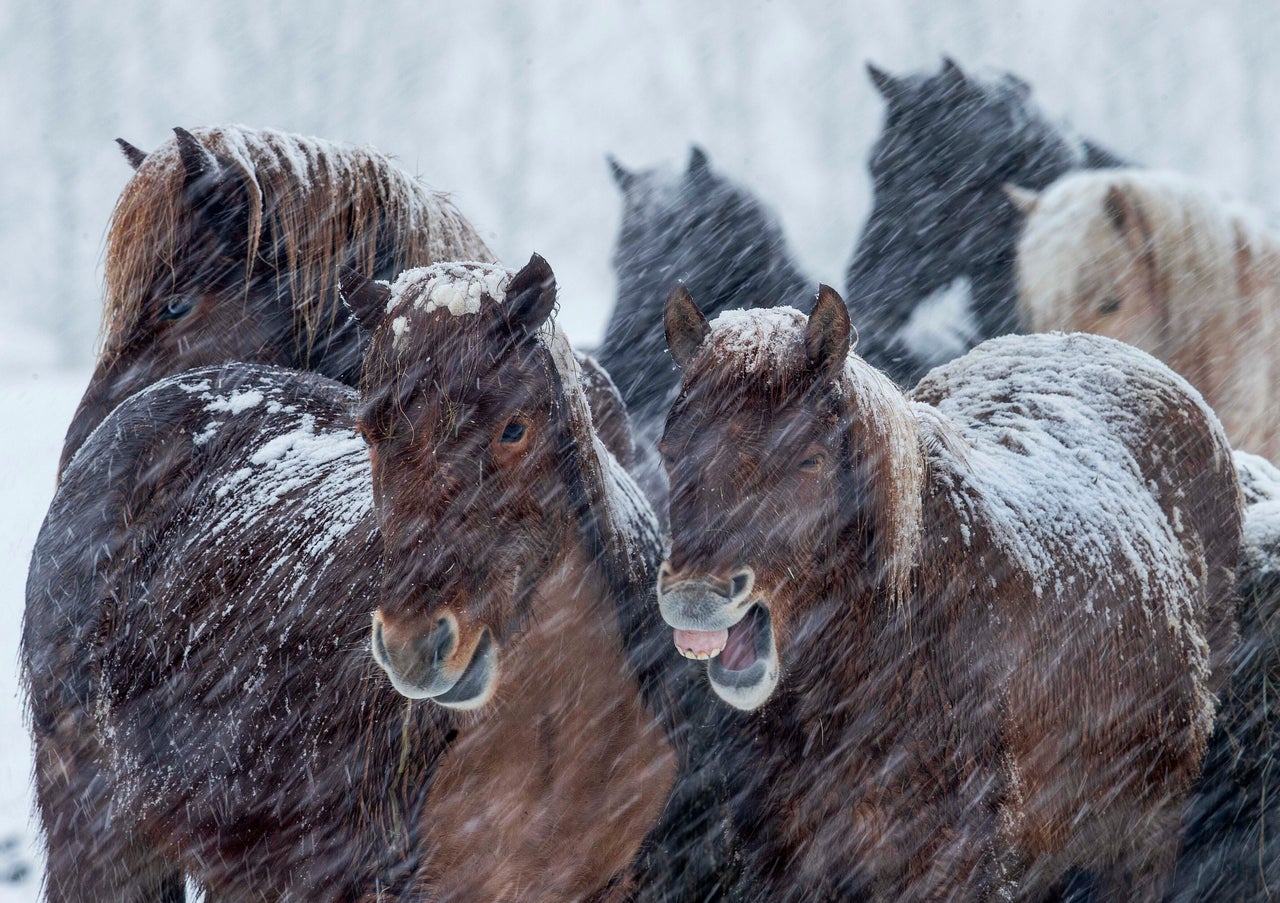 Icelandic horses brave a snow storm in a stud farm in Wehrheim near Frankfurt, Germany, Thursday, Feb. 27, 2020.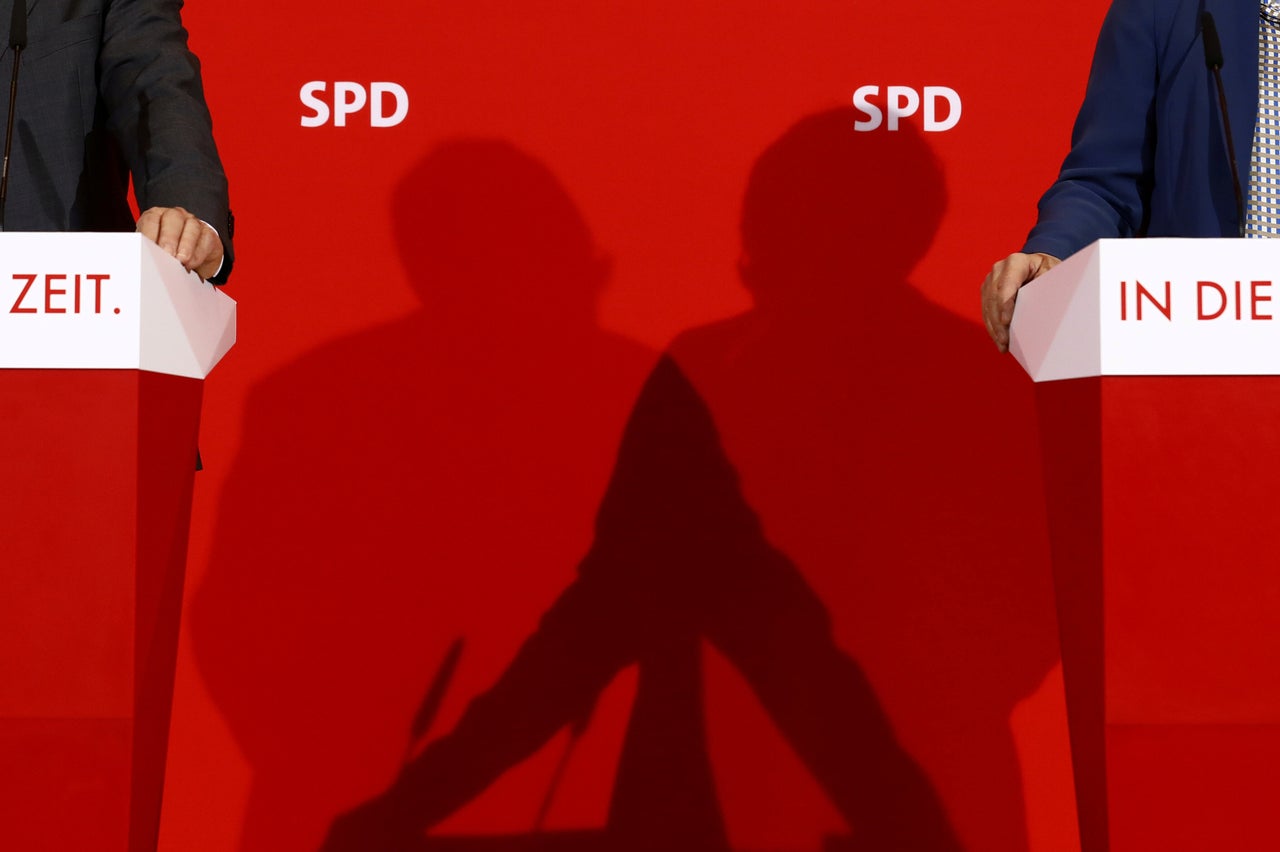 Leaders of Germany's Social Democratic Party (SPD) Saskia Esken and Norbert Walter Borjans address the media during a statement in Berlin, Germany, on Feb. 23, 2020.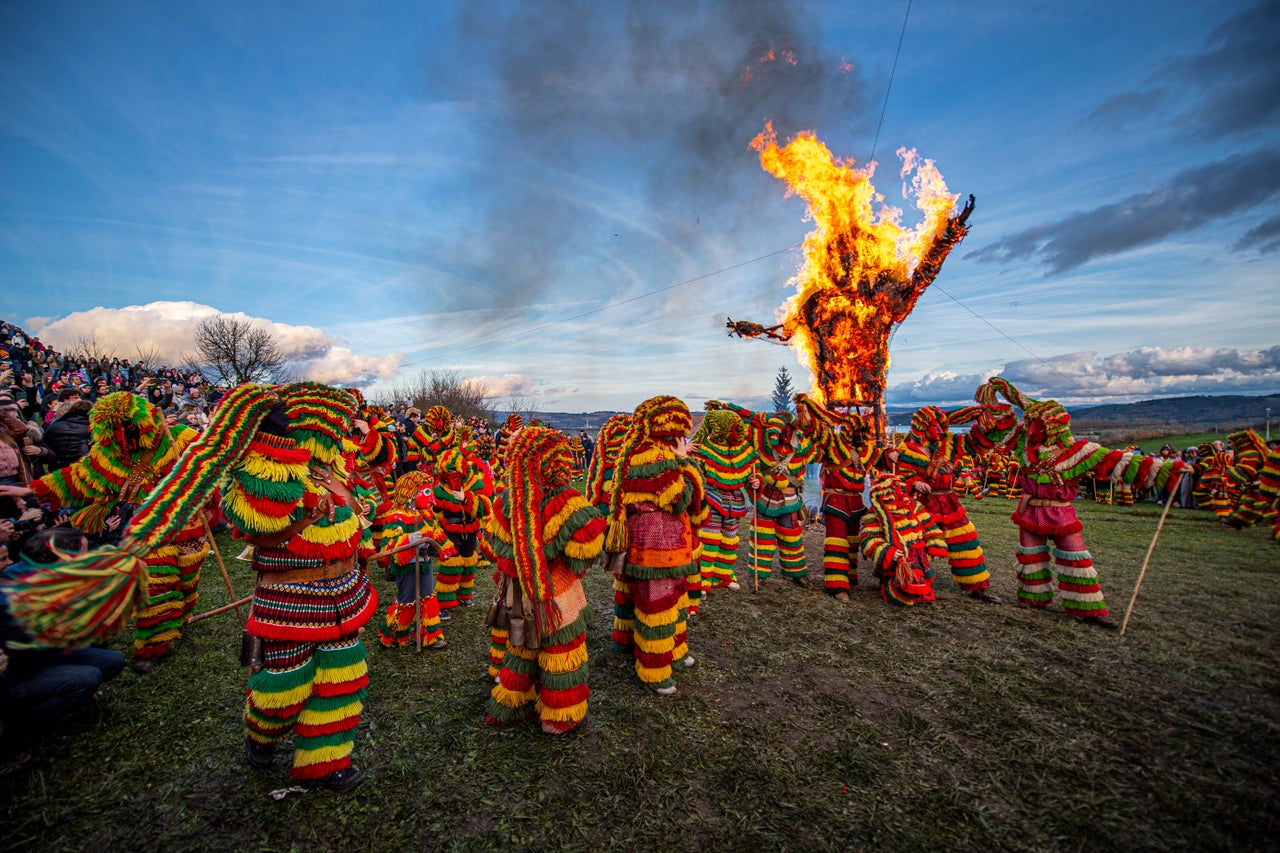 Revelers from the Portuguese village of Podence dressed in a traditional costume during annual Carnival festivities on Feb. 25, 2020, in Macedo de Cavaleiros, Portugal. Revelers, known as "Caretos," wear brass or wooden masks and dressed up in costumes made of dyed wool and with cowbells in their belts. Revelers shout and chase people in the streets to scare them, with single women being their main target. Once they corner someone, they bang their cowbells against the person.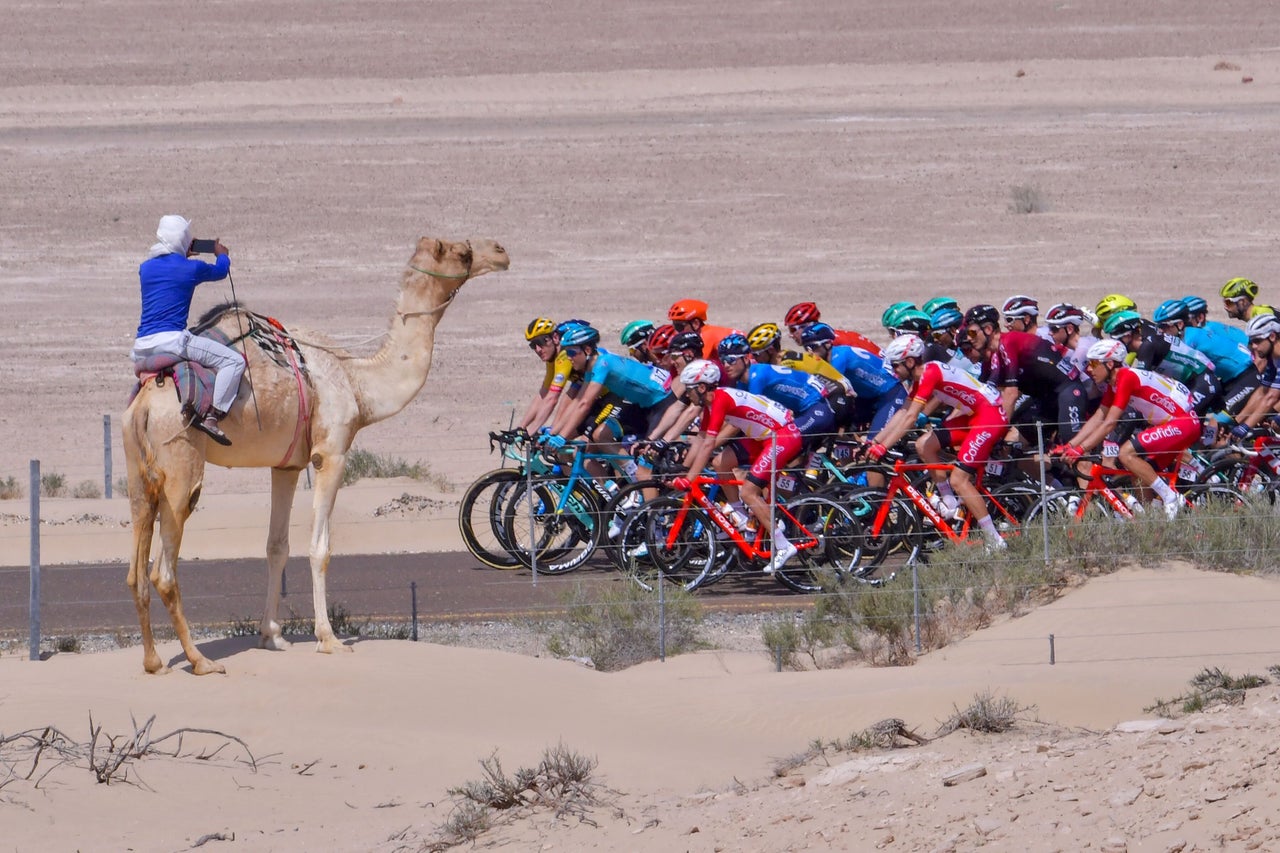 A man takes a photo while atop a camel as the pack rides during the third stage of the UAE Cycling Tour from al-Maroom to Jebel Hafeet, on Feb. 24, 2020.
Related
Popular in the Community