With the news continuing to revolve around the coronavirus pandemic, it's easy to miss great images that fly under the radar. We've got you covered.
We're highlighting exceptional photos from around the world for the week of April 11 to April 17. Check them out below.
Above: A child on a scooter rides past street art painted by artist Kai "Uzey" Wohlgemuth featuring a nurse as Superwoman on April 14, 2020, in Hamm, Germany.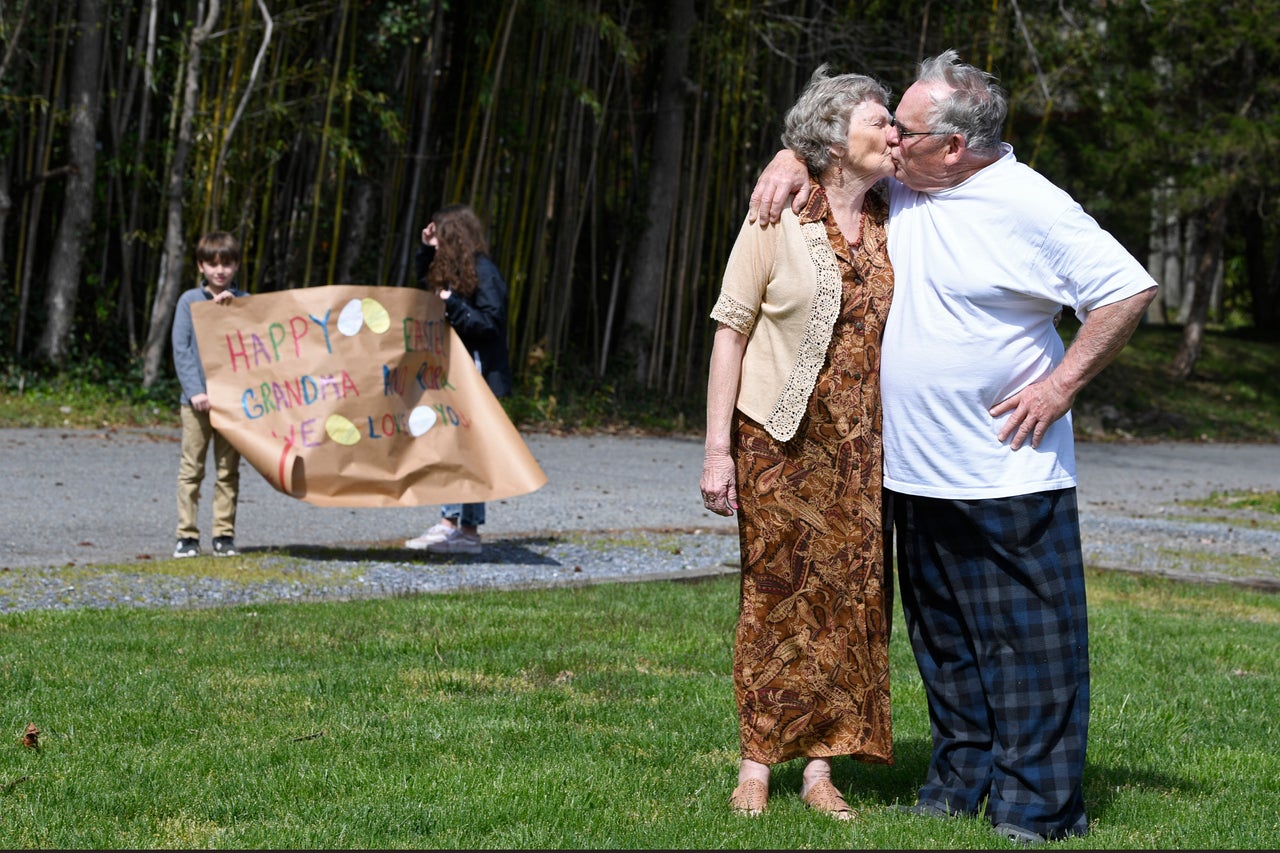 Sharon and Bart Williams kiss as their grandchildren Mason Keen, 9, left, and Rowan Keen, 14, second from left, hold a sign during a surprise stop by the Williamses' home in Annapolis, Maryland, on April 12. Family and friends surprised the Williamses for a social distancing celebration of their 56th wedding anniversary.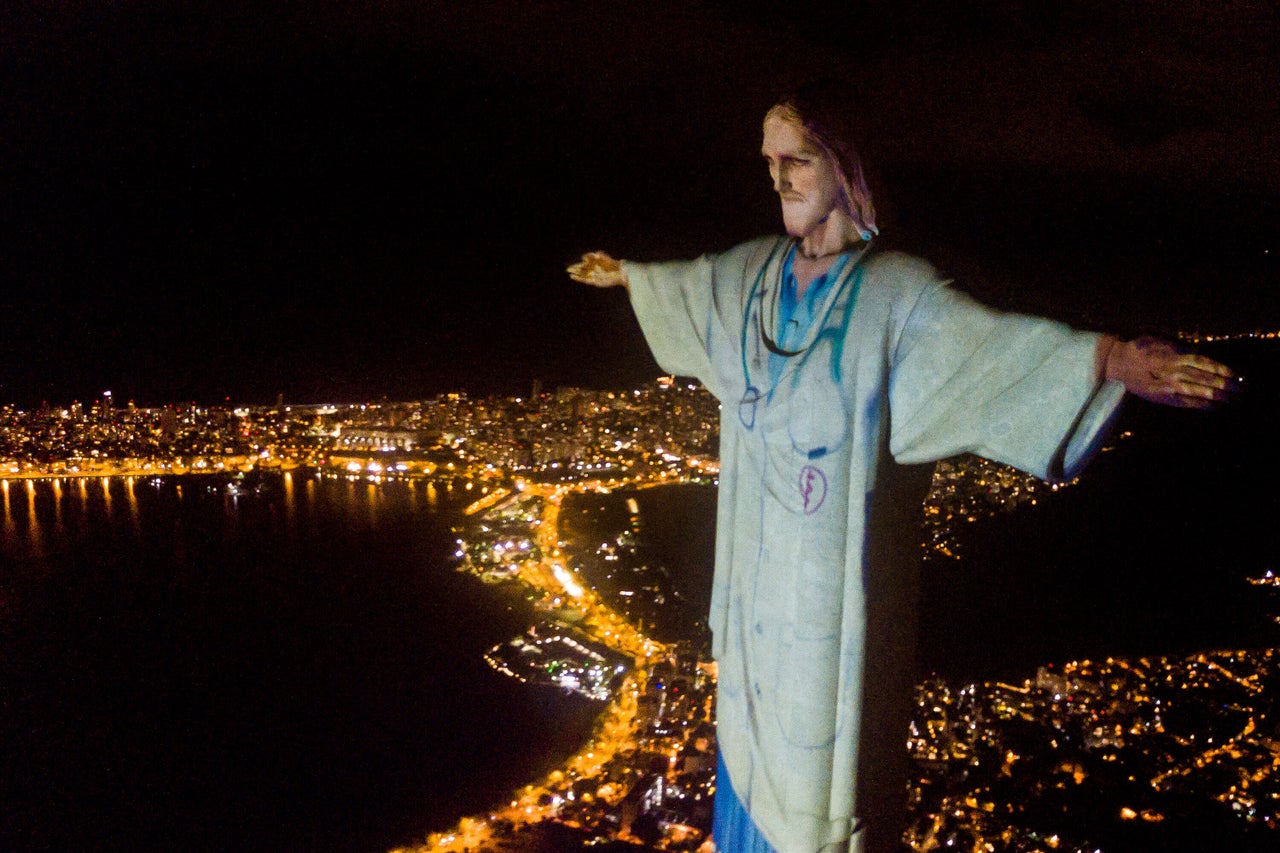 An aerial view of the illuminated statue of Christ the Redeemer in Rio de Janeiro as the city's Archbishop Dom Orani Tempesta performs a mass and tribute to medical workers on April 12.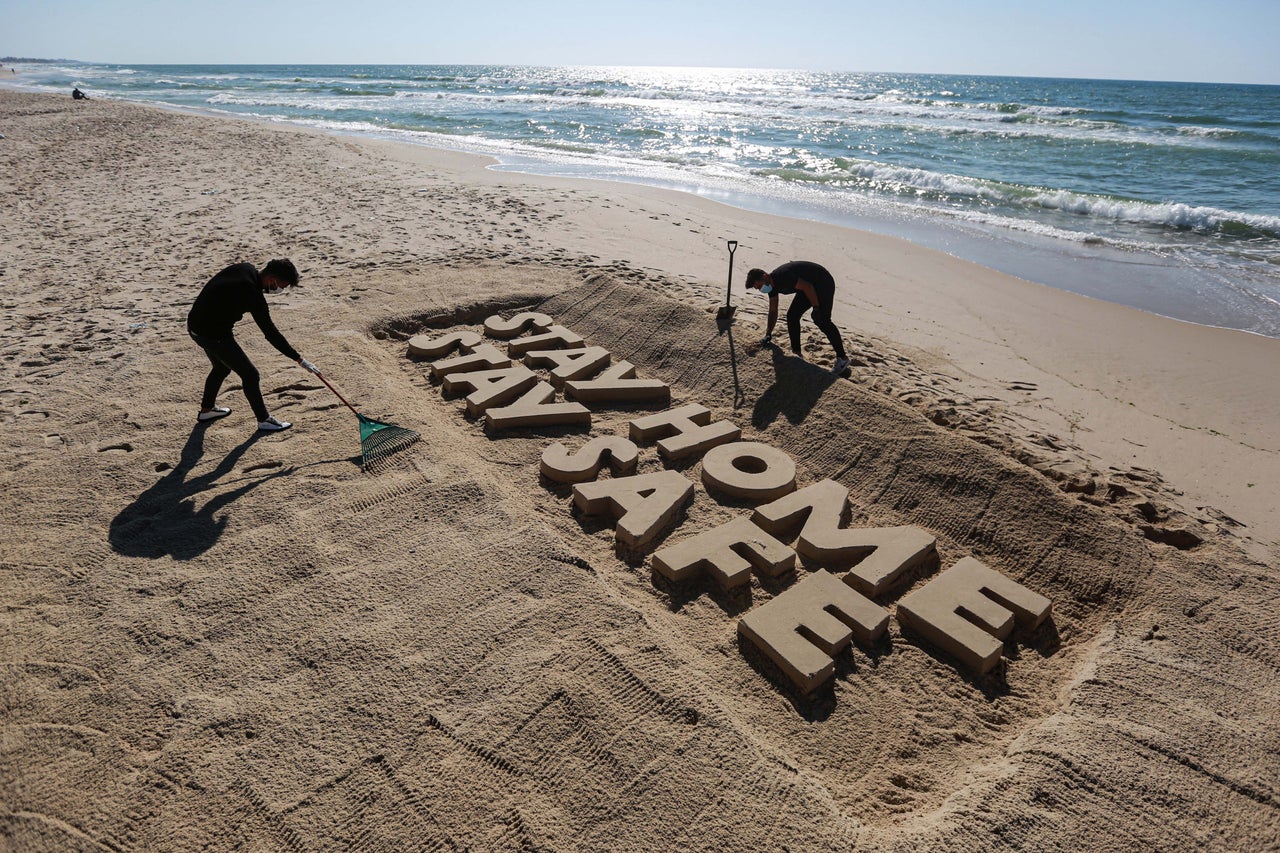 Palestinian artists carve the words "Stay Home Stay Safe" on a beach in Gaza City on April 12.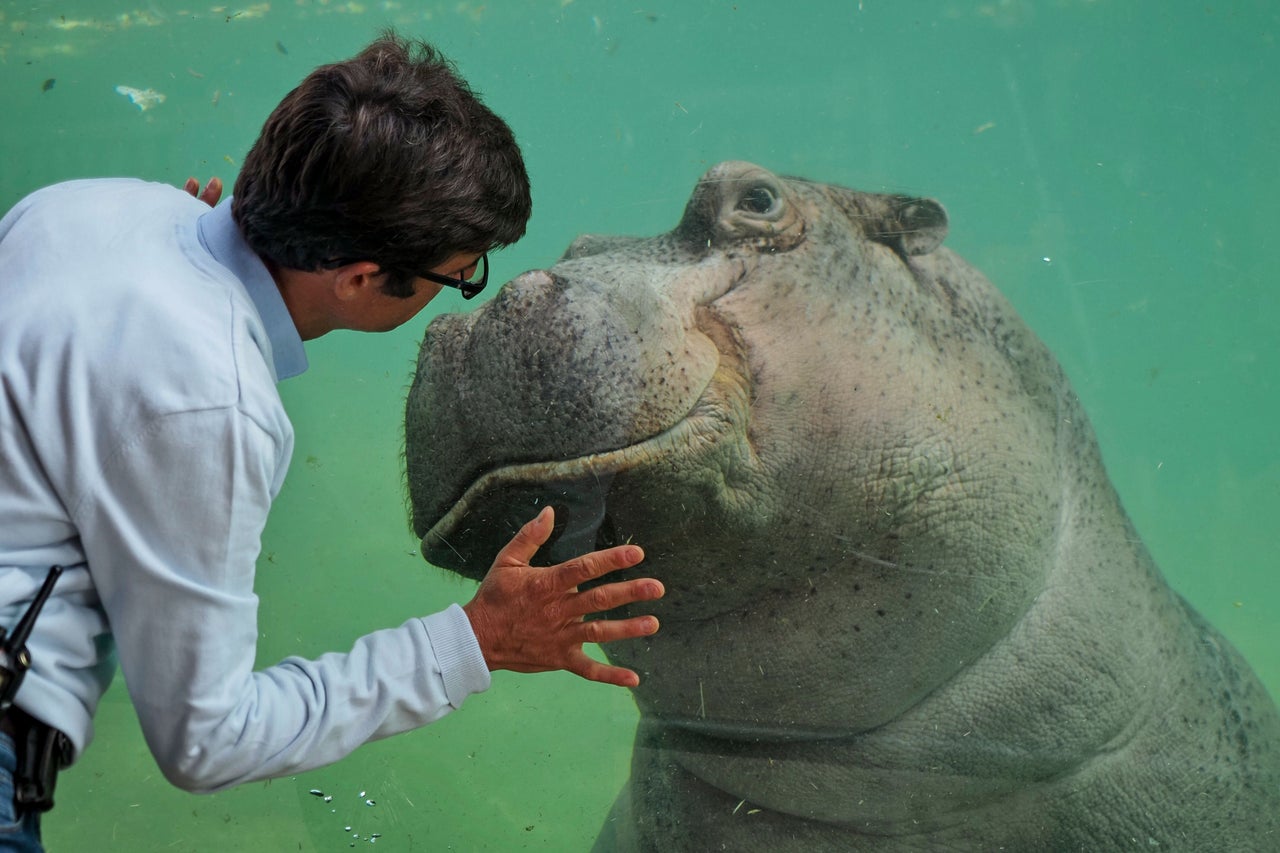 Zoo director Rodolphe Delord interacts with a hippopotamus at the ZooParc de Beauval in Saint-Aignan-sur-Cher, on the 31st day of a strict lockdown in France.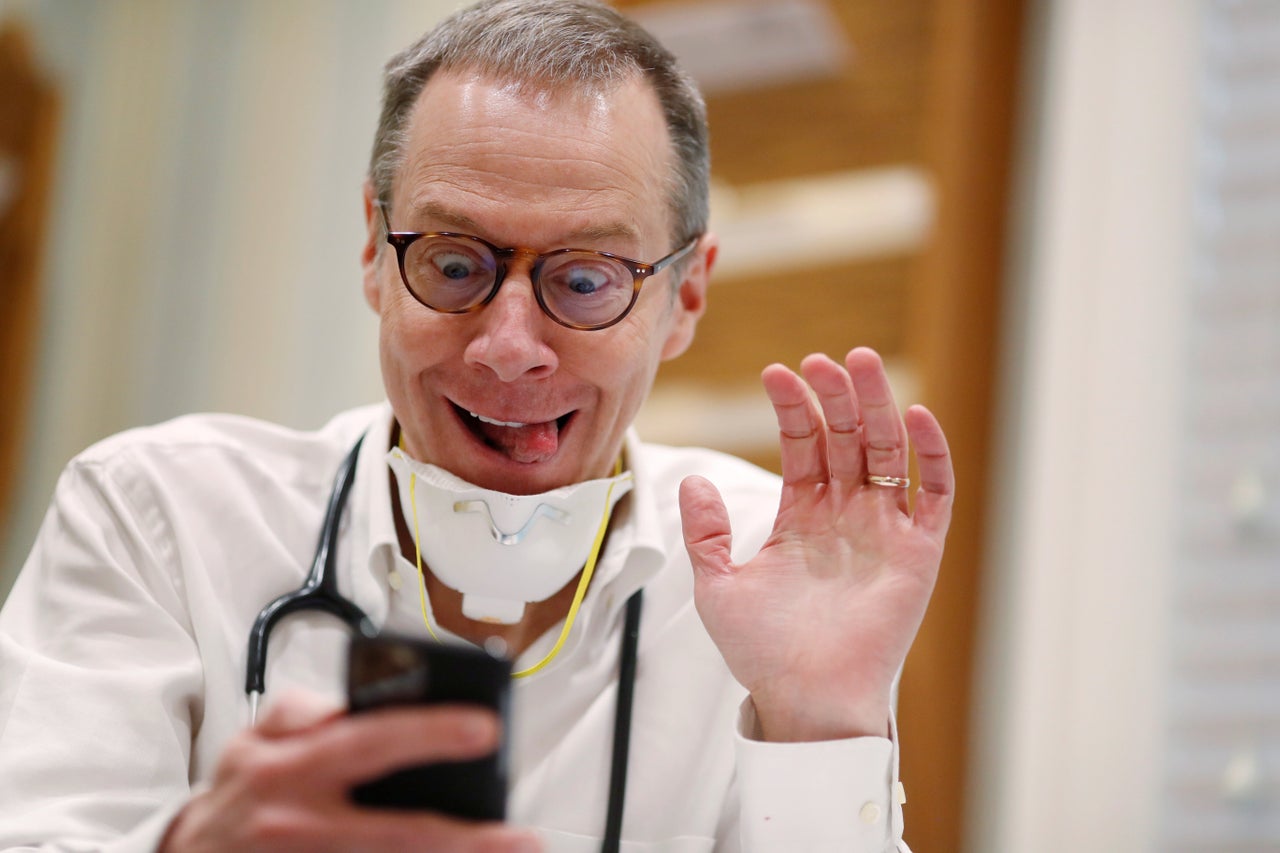 Dr. Greg Gulbransen takes part in a telemedicine call with a patient at his pediatric practice in Oyster Bay, New York, on April 13 while maintaining visits with both his regular patients and those confirmed to have COVID-19.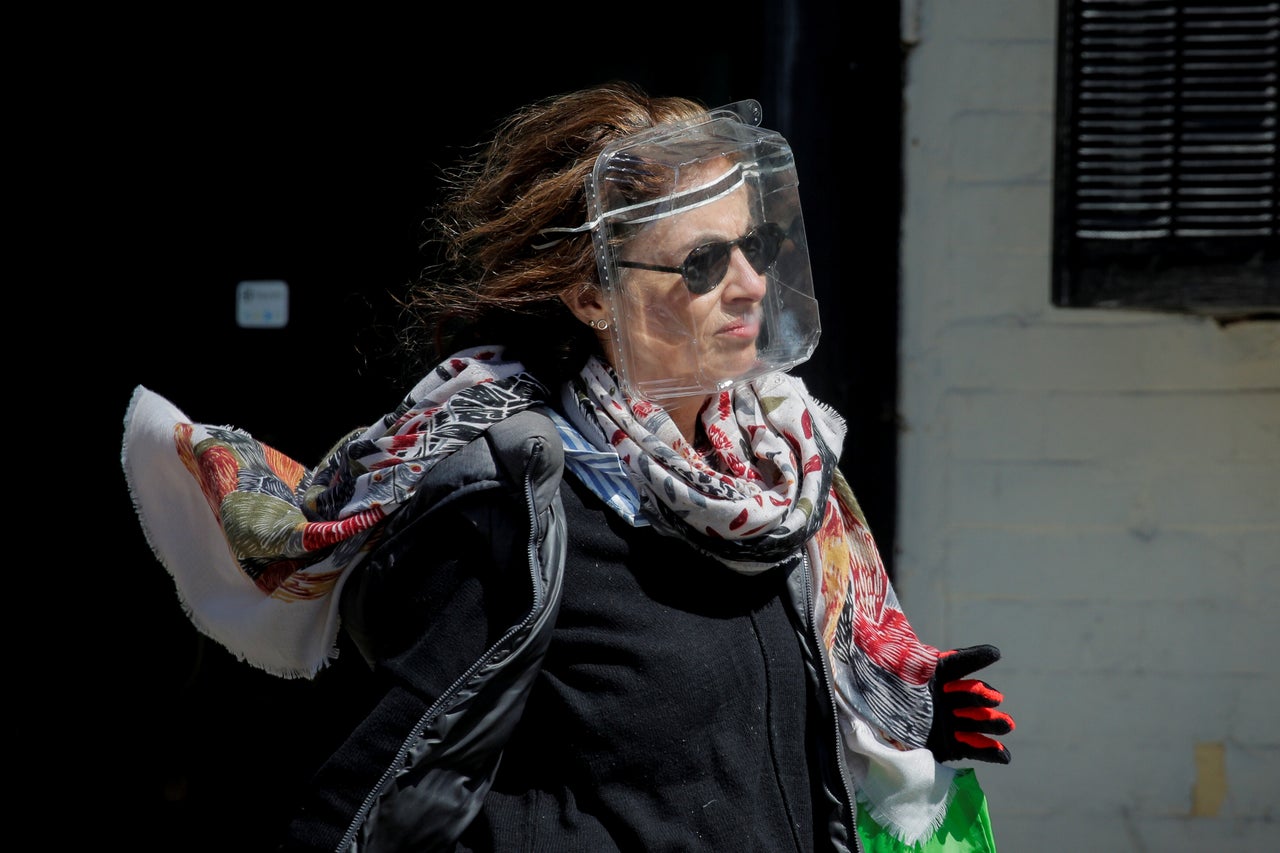 A woman wears a plastic food container for protection on April 11 in Brooklyn, New York, during the outbreak of COVID-19.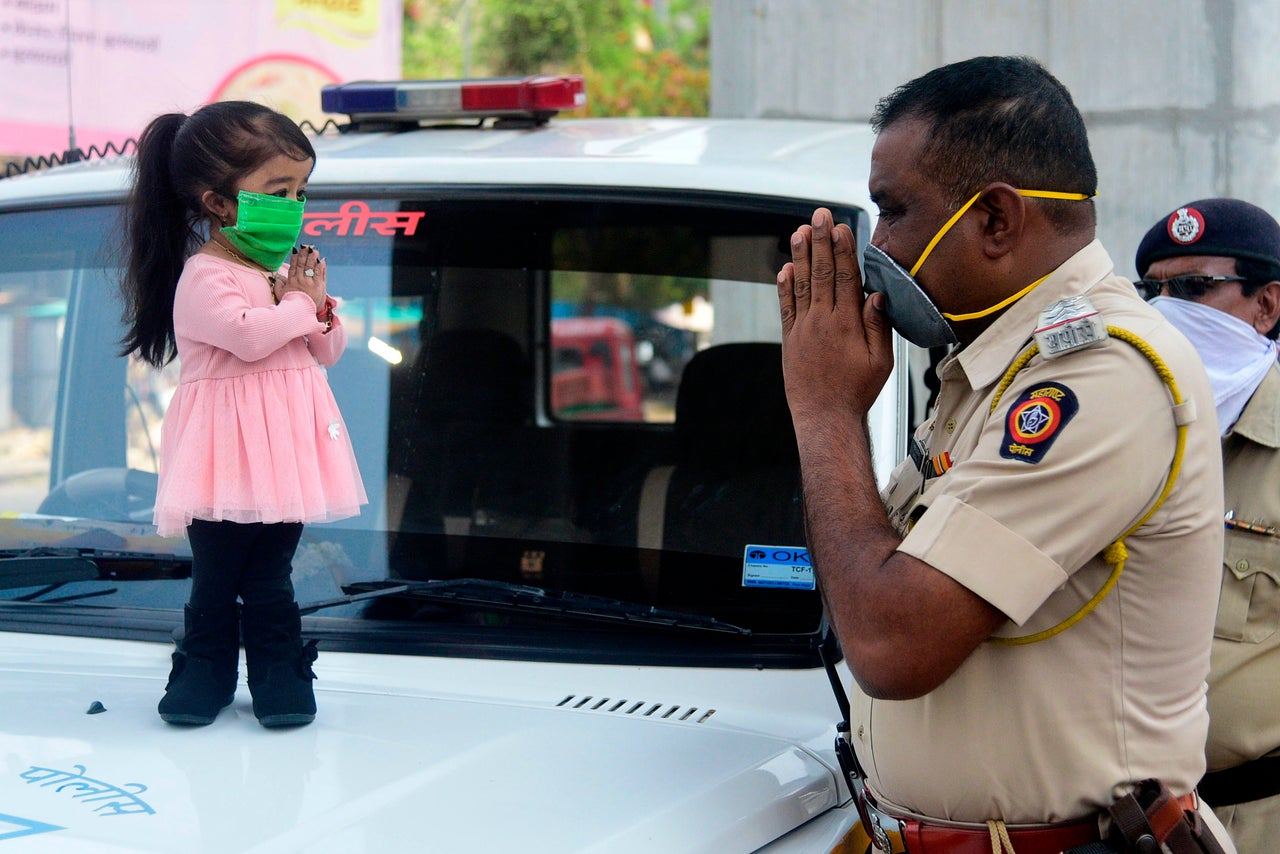 Jyoti Amge, who holds the Guinness world record for the world's smallest living woman, greets a police officer in Nagpur, India, on April 13 as she appeals to citizens to stay inside their homes during a government-imposed nationwide lockdown.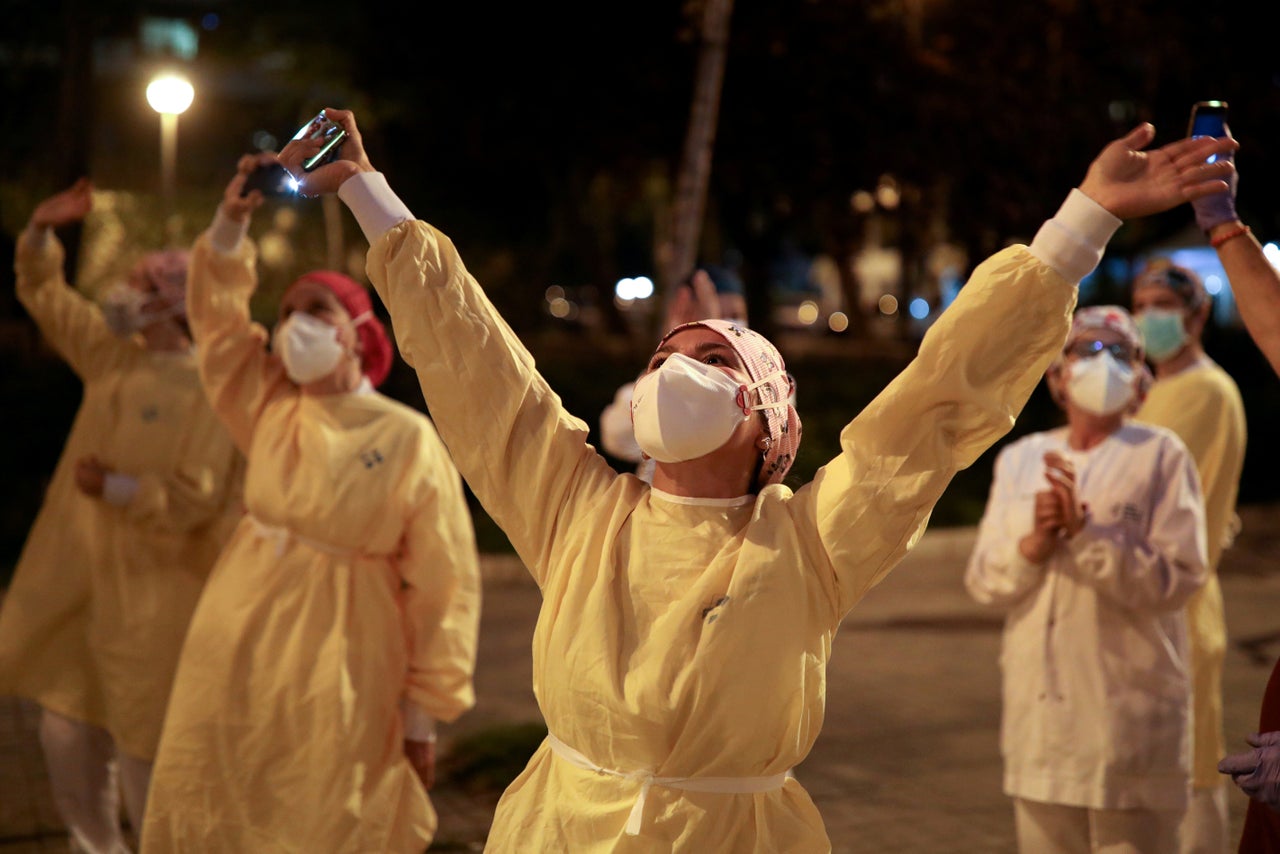 Health workers gesture as citizens show their support from their balconies and windows in Barcelona, Spain, on April 15.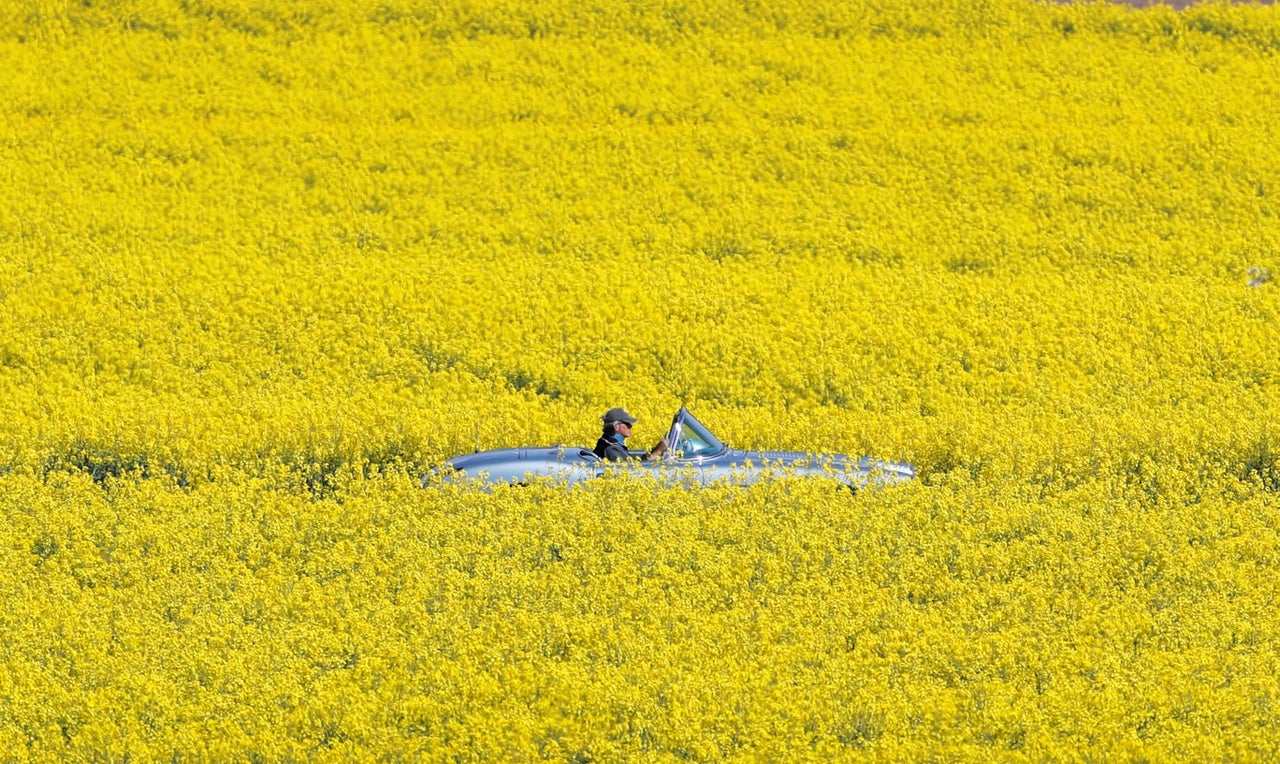 A man drives a convertible on a road between two rapeseed fields near Schinznach-Dorf, Switzerland, on April 16.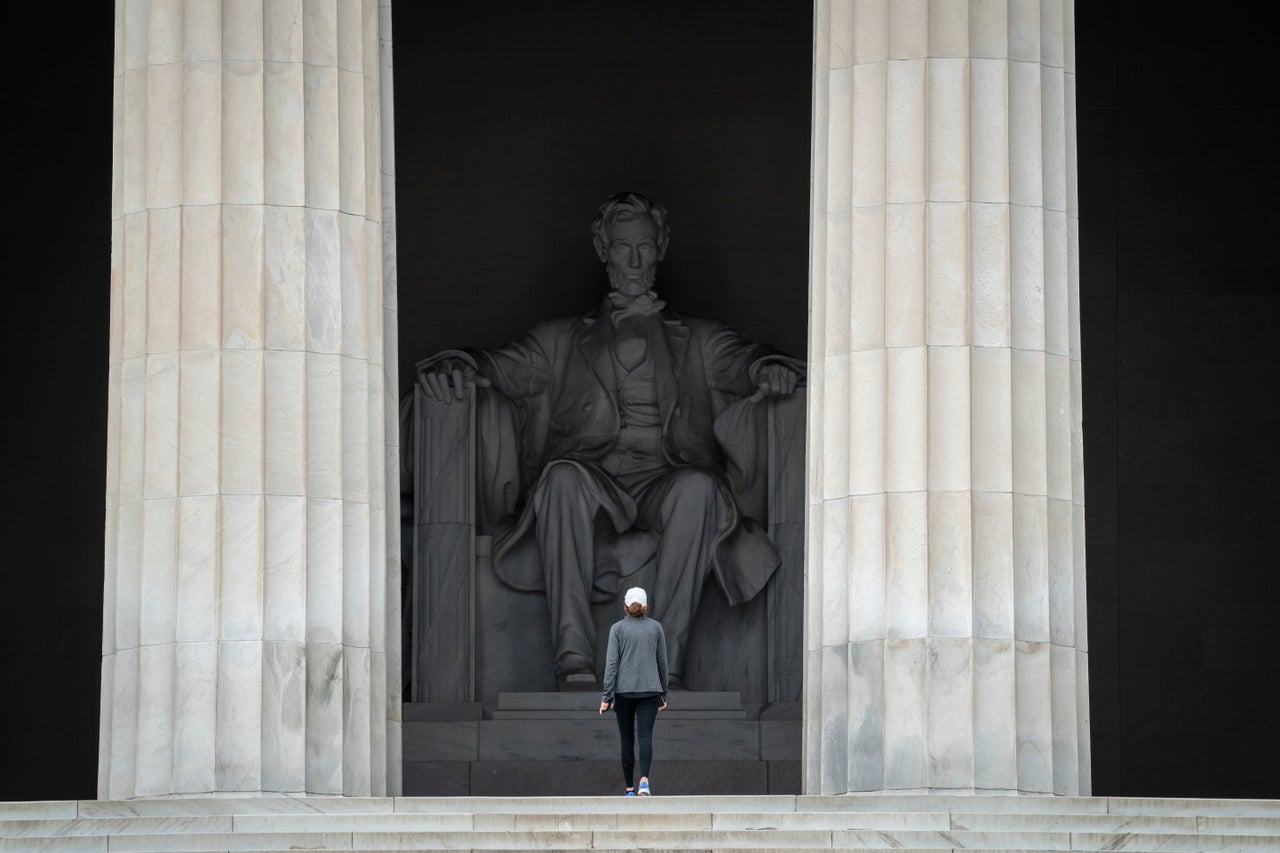 A woman visits an empty Lincoln Memorial on April 14 in Washington, D.C.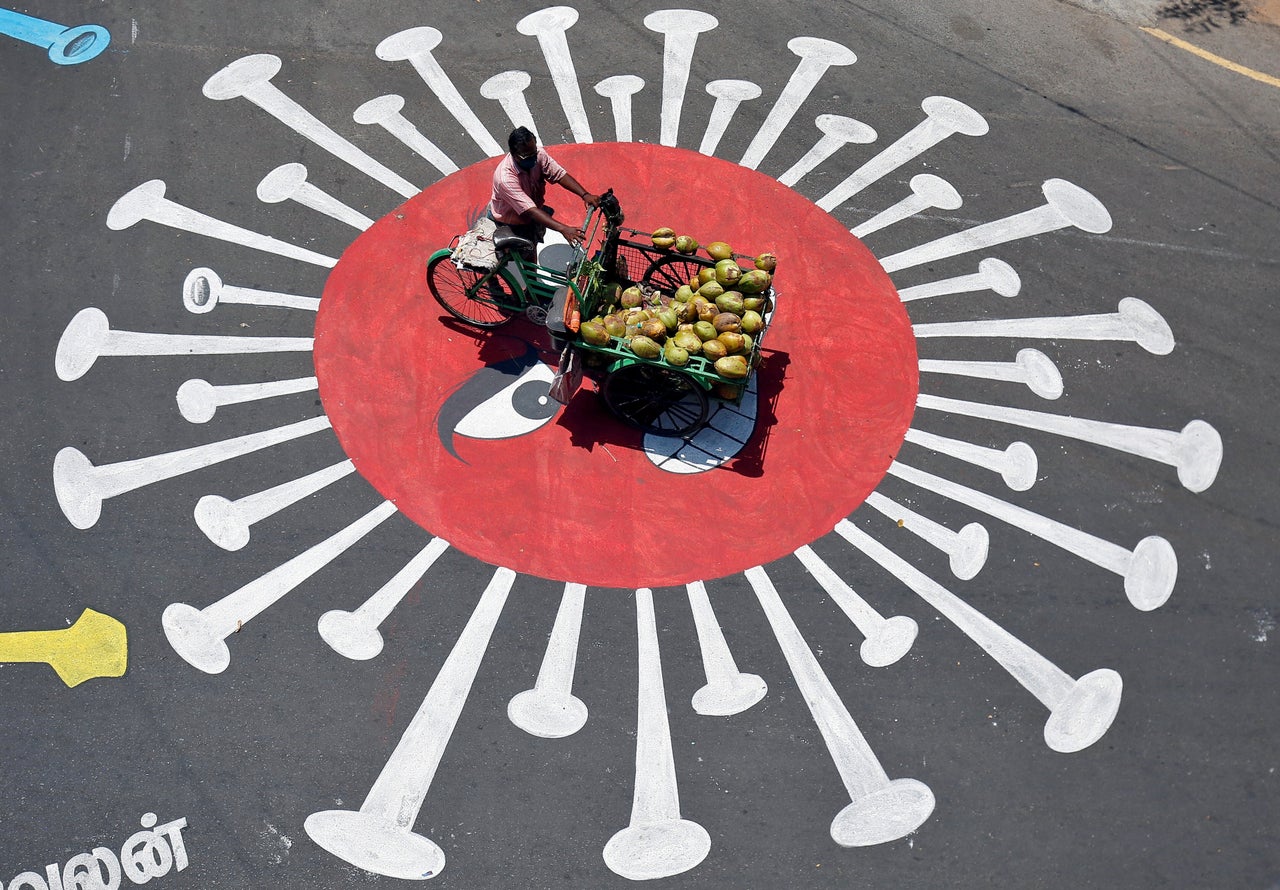 A man selling coconuts in Chennai, India, on April 13 rides his trishaw over art meant to raise awareness about the importance of staying at home during a 21-day nationwide lockdown to prevent the spread of the coronavirus.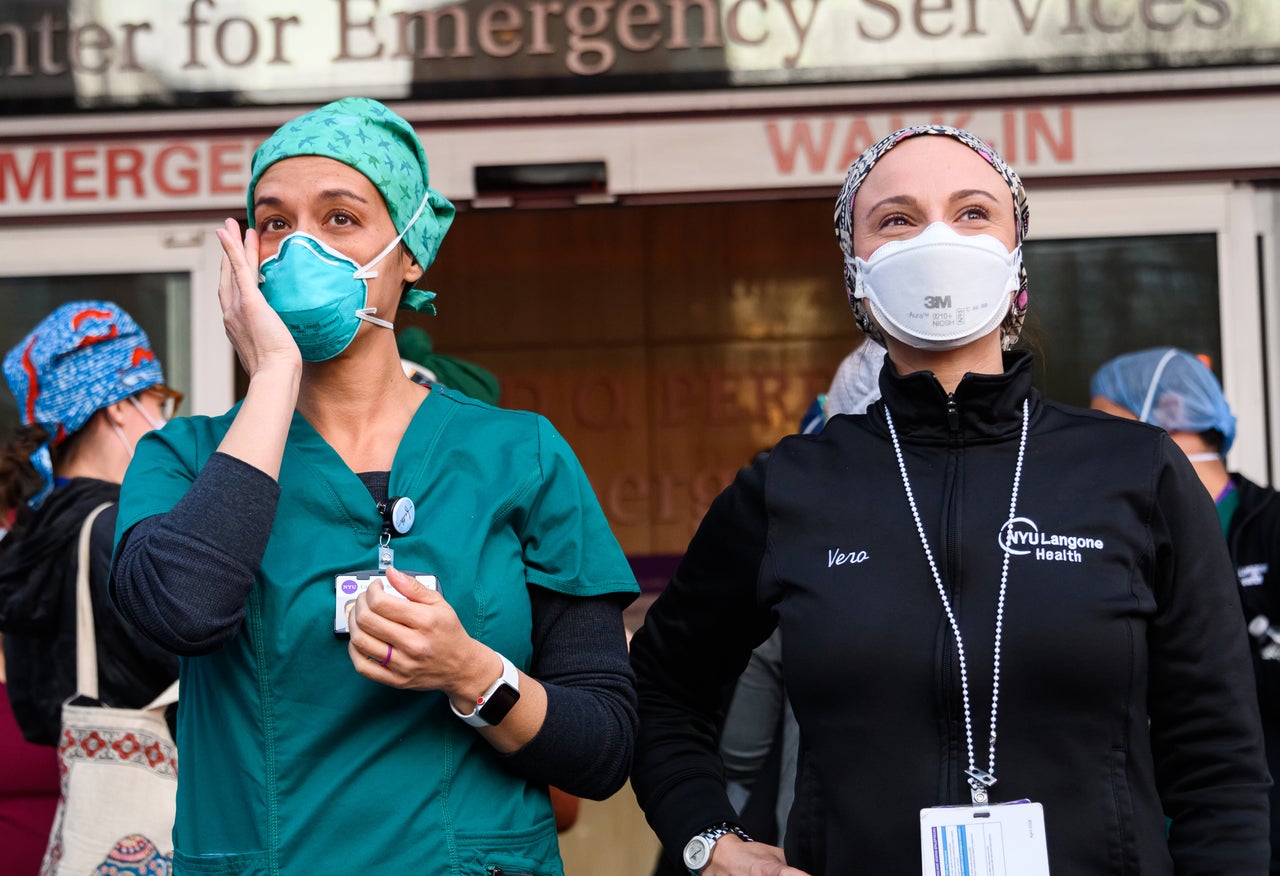 Medical workers stand outside NYU Langone Health hospital as people applaud to show their gratitude to medical staff and essential workers on the front lines of the coronavirus pandemic on April 15 in New York City.
A HuffPost Guide To Coronavirus
Related
Popular in the Community