The news continues to revolve around the coronavirus and protests over the death of George Floyd, but it was easy to miss great images that flew under the radar this week. We've got you covered.
We're highlighting exceptional photos from around the world for the week of June 20 to 26. Check them out below. 
Above: An annular solar eclipse as seen Sunday from Xiamen, China.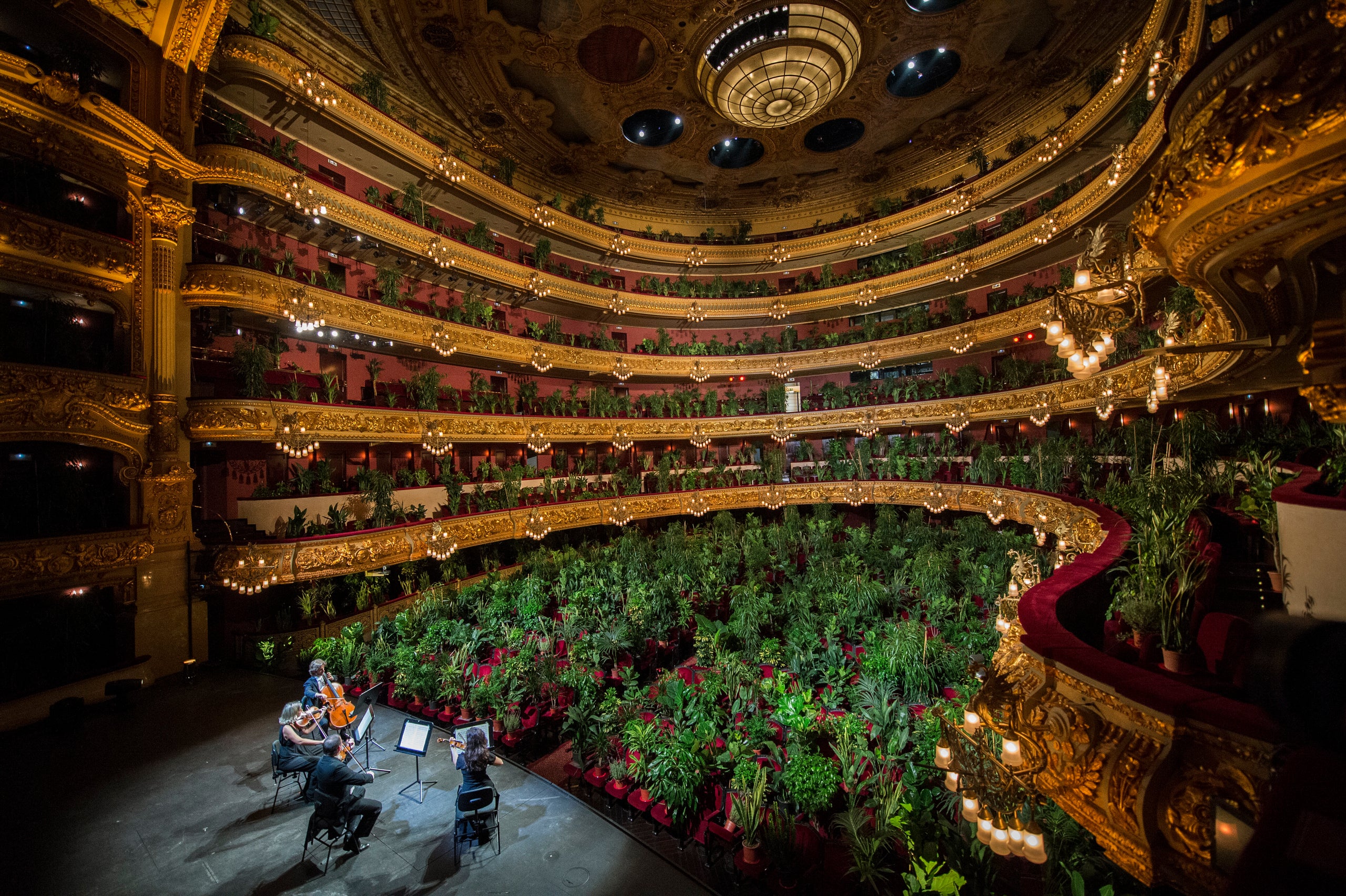 The UceLi Quartet performs "Crisantemi" by Giacomo Puccini to an audience of 2,292 plants on Monday in Barcelona, Spain. The plants were later donated to 2,292 health care professionals at the Hospital Clínic of Barcelona.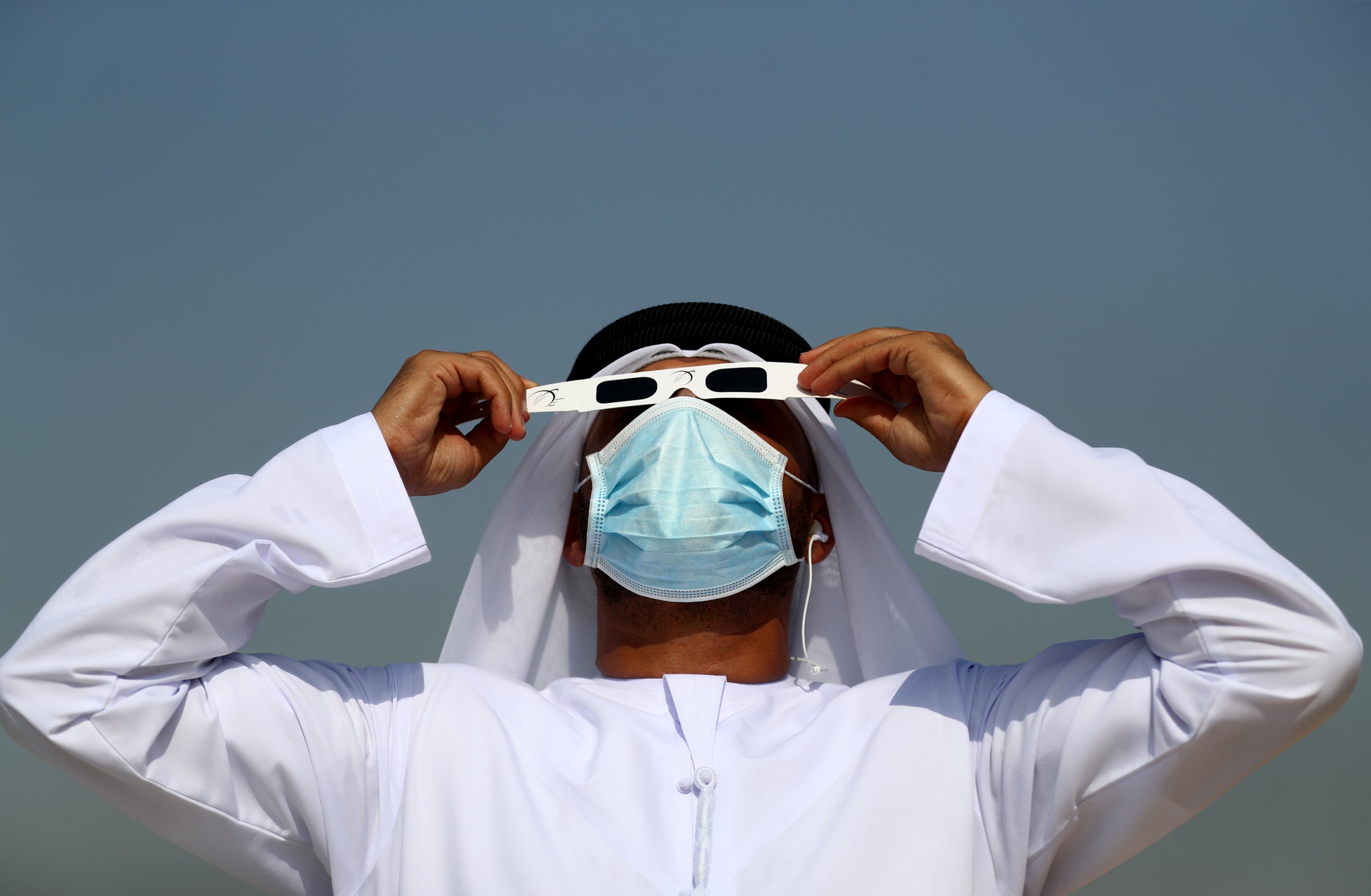 A man wears a face mask as he observes the partial solar eclipse through sunglasses Sunday at the Al Thuraya Astronomy Center in Dubai, United Arab Emirates.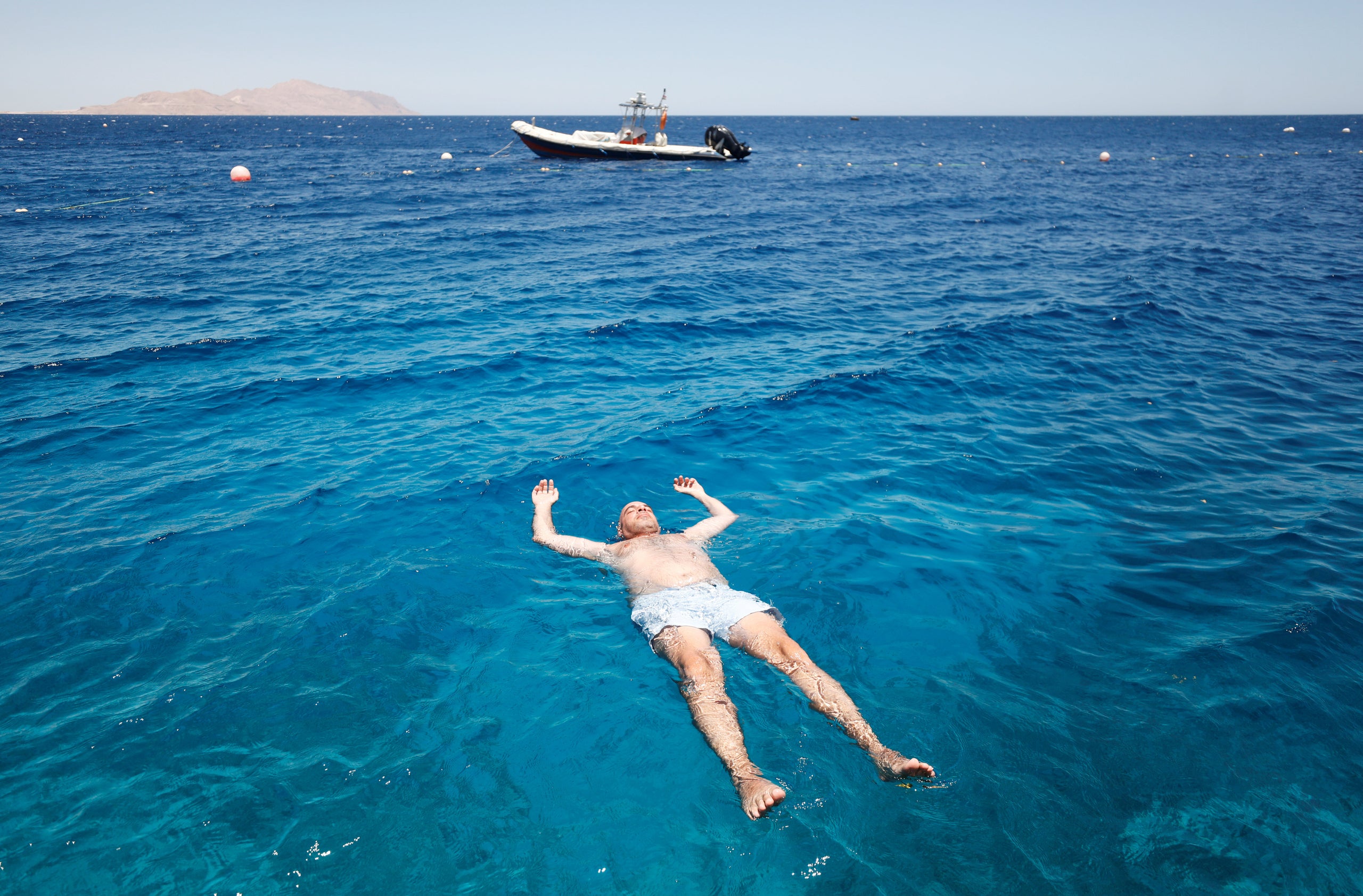 A tourist swims in the Gulf of Aqaba on Saturday at the Red Sea resort of Sharm el-Sheikh in Egypt.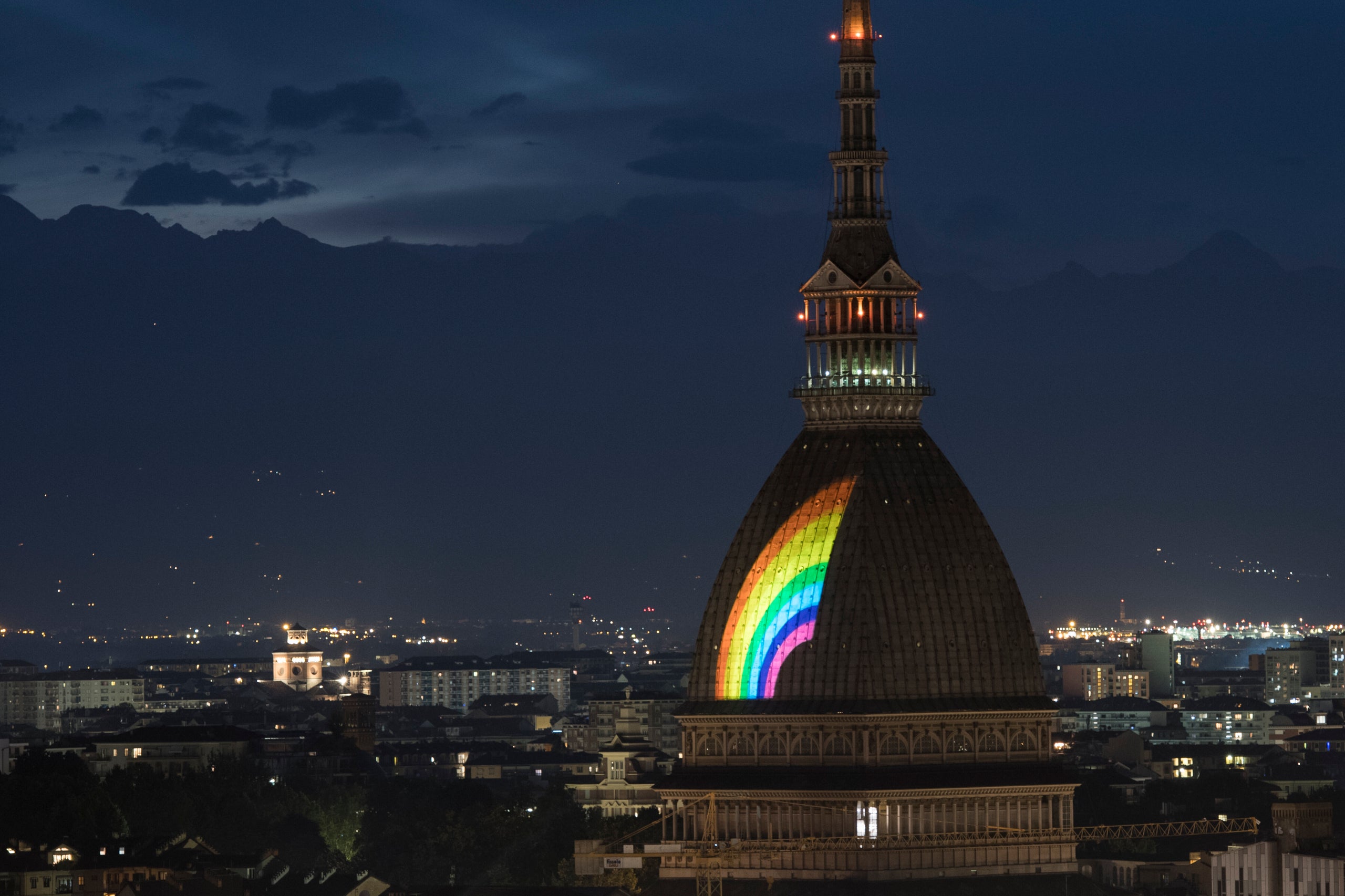 A rainbow logo is projected onto the Mole Antonelliana on Saturday in Turin, Italy, as part of the Turin Pride celebration.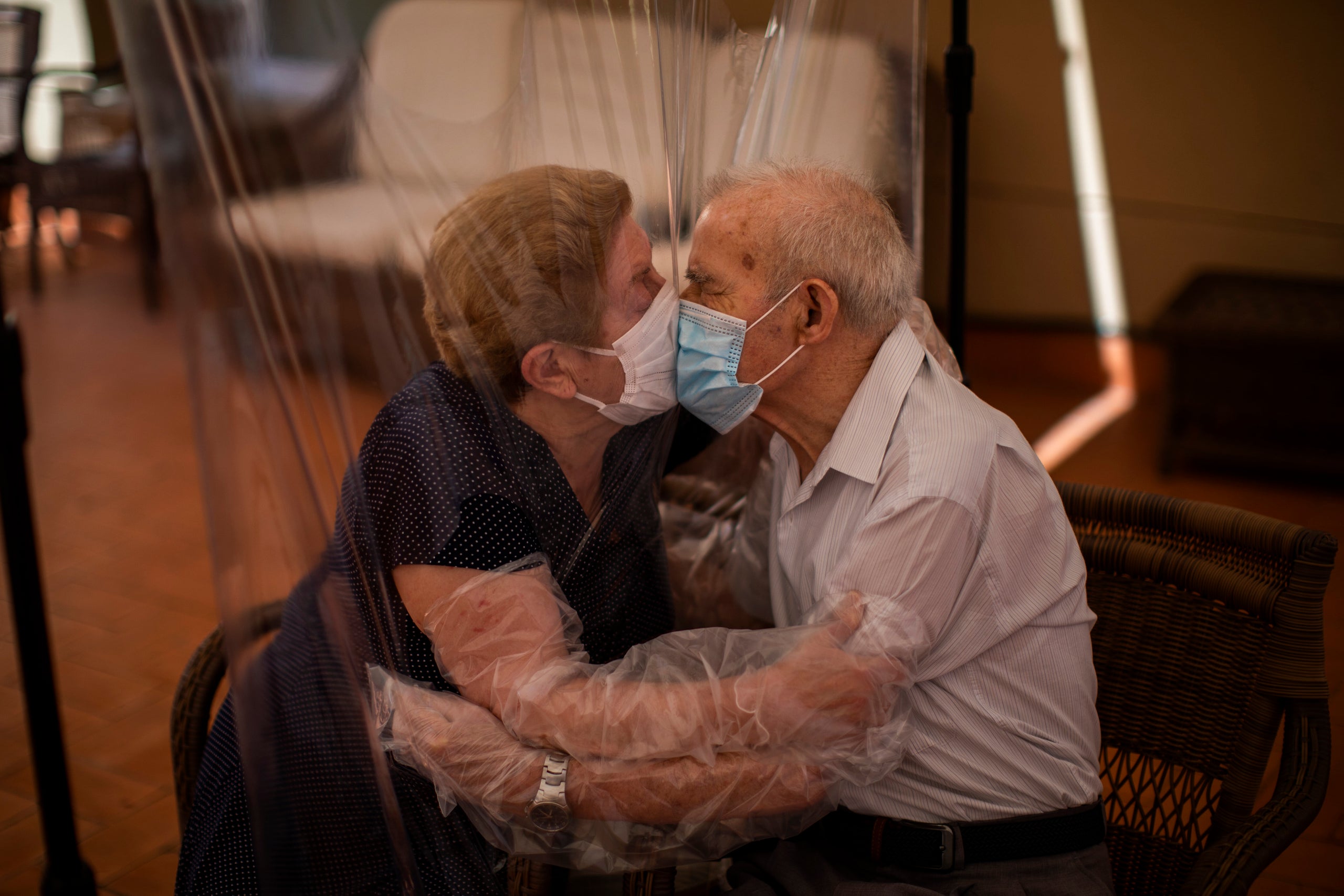 Agustina Cañamero, 81, left, and Pascual Pérez, 84, hug and kiss through a plastic sheet to prevent the spread of the COVID-19 virus at a nursing home in Barcelona, Spain, on Monday.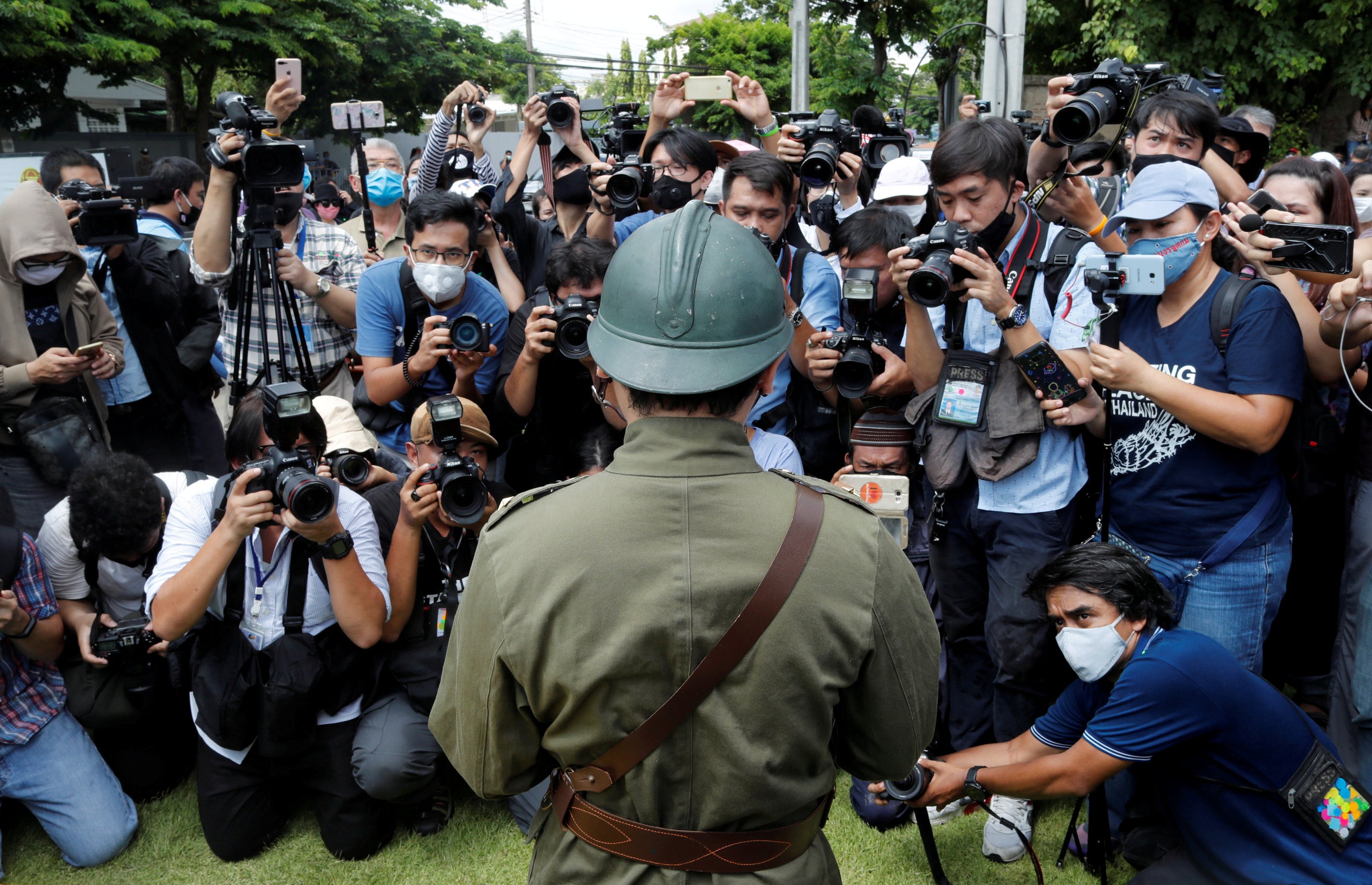 Photographers in Bangkok, Thailand, on Wednesday capture images of a protester in a vintage uniform during a demonstration to demand constitutional change on the 88th anniversary of that country's revolt to end the absolute monarchy.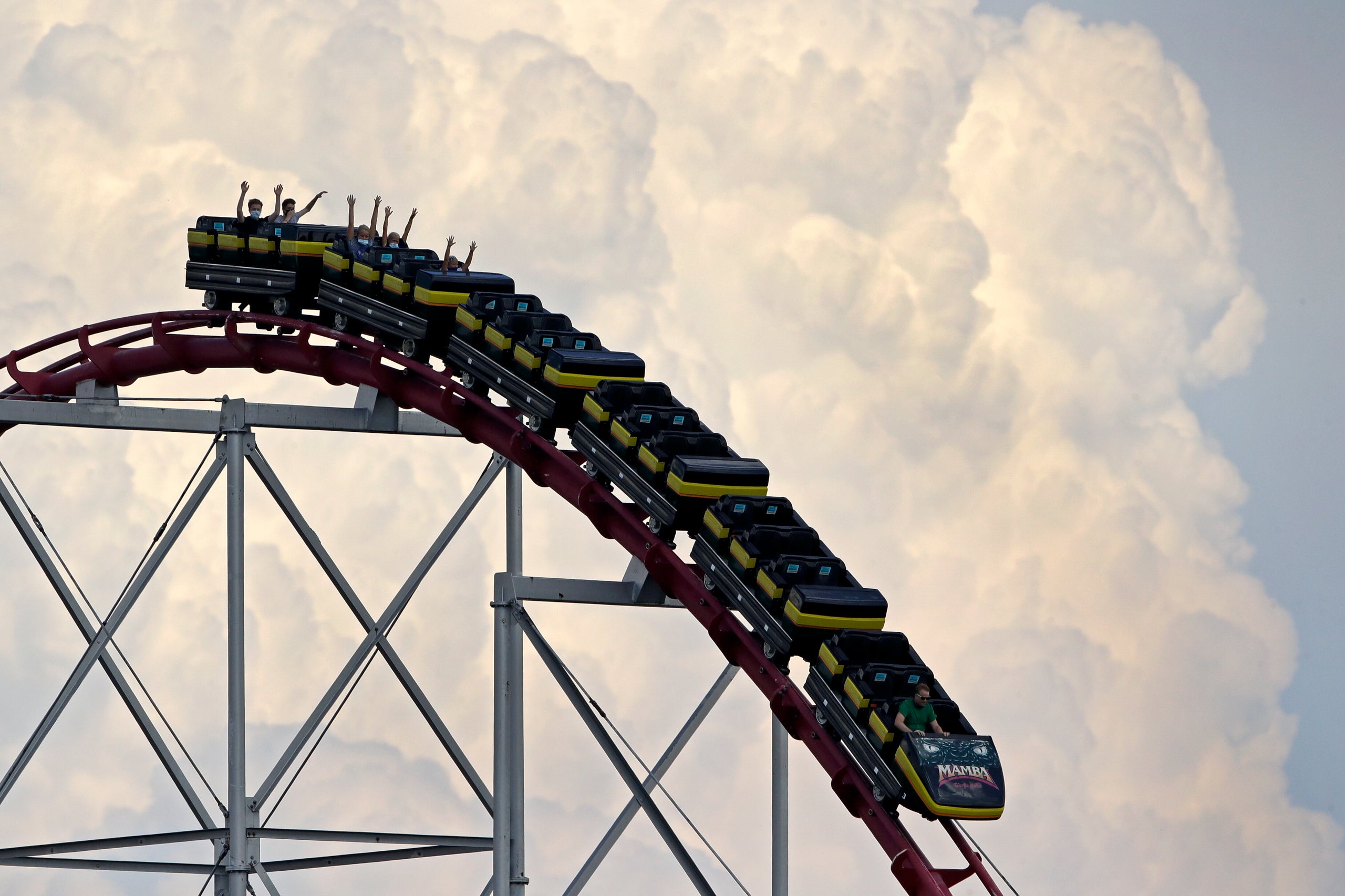 People maintain social distance as they ride a roller coaster at the Worlds of Fun amusement park on Monday in Kansas City, Missouri.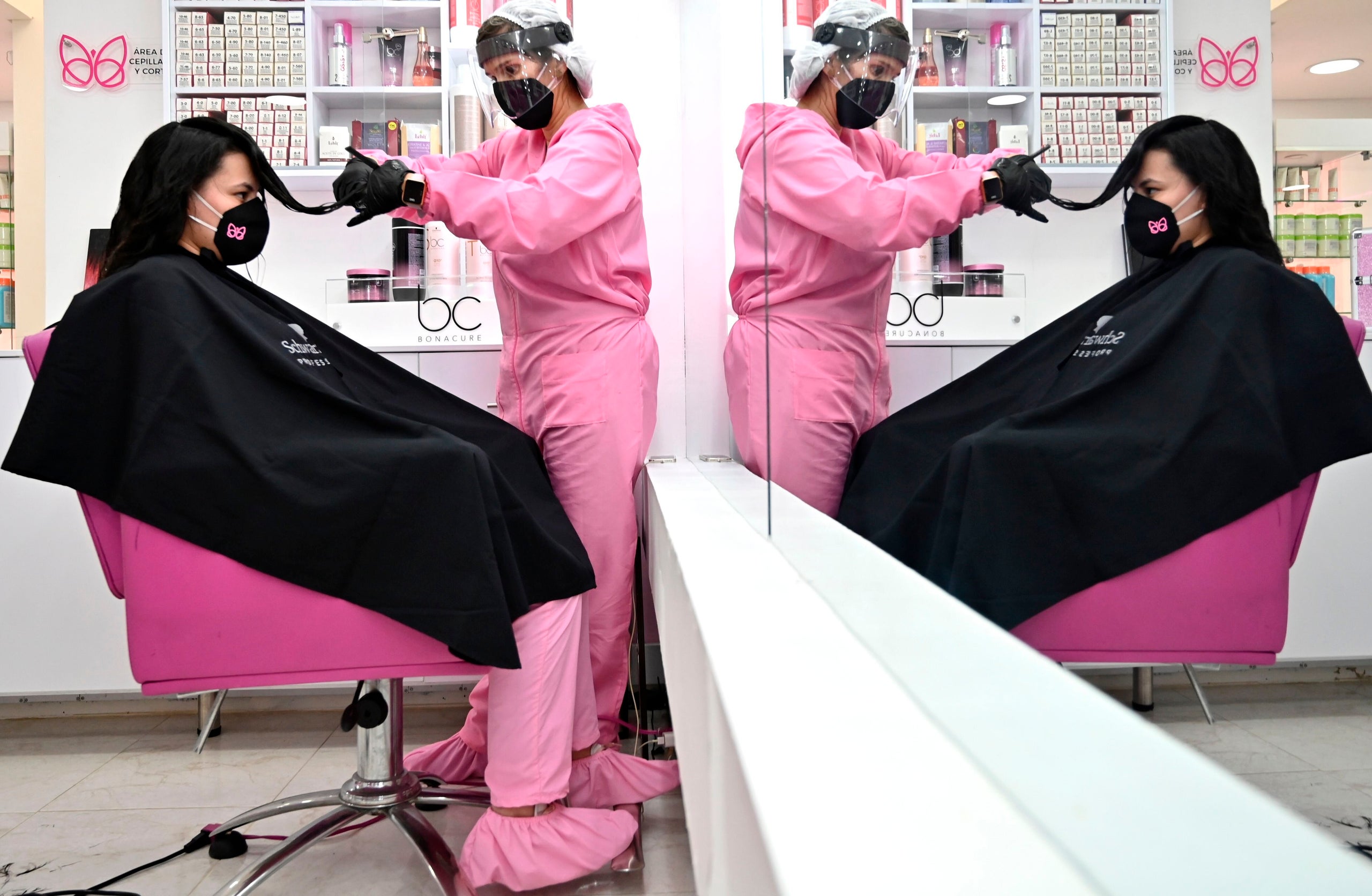 A stylist and a customer wear protective equipment as a preventive measure against the COVID-19 virus at a beauty salon in Bogotá, Colombia, on Tuesday.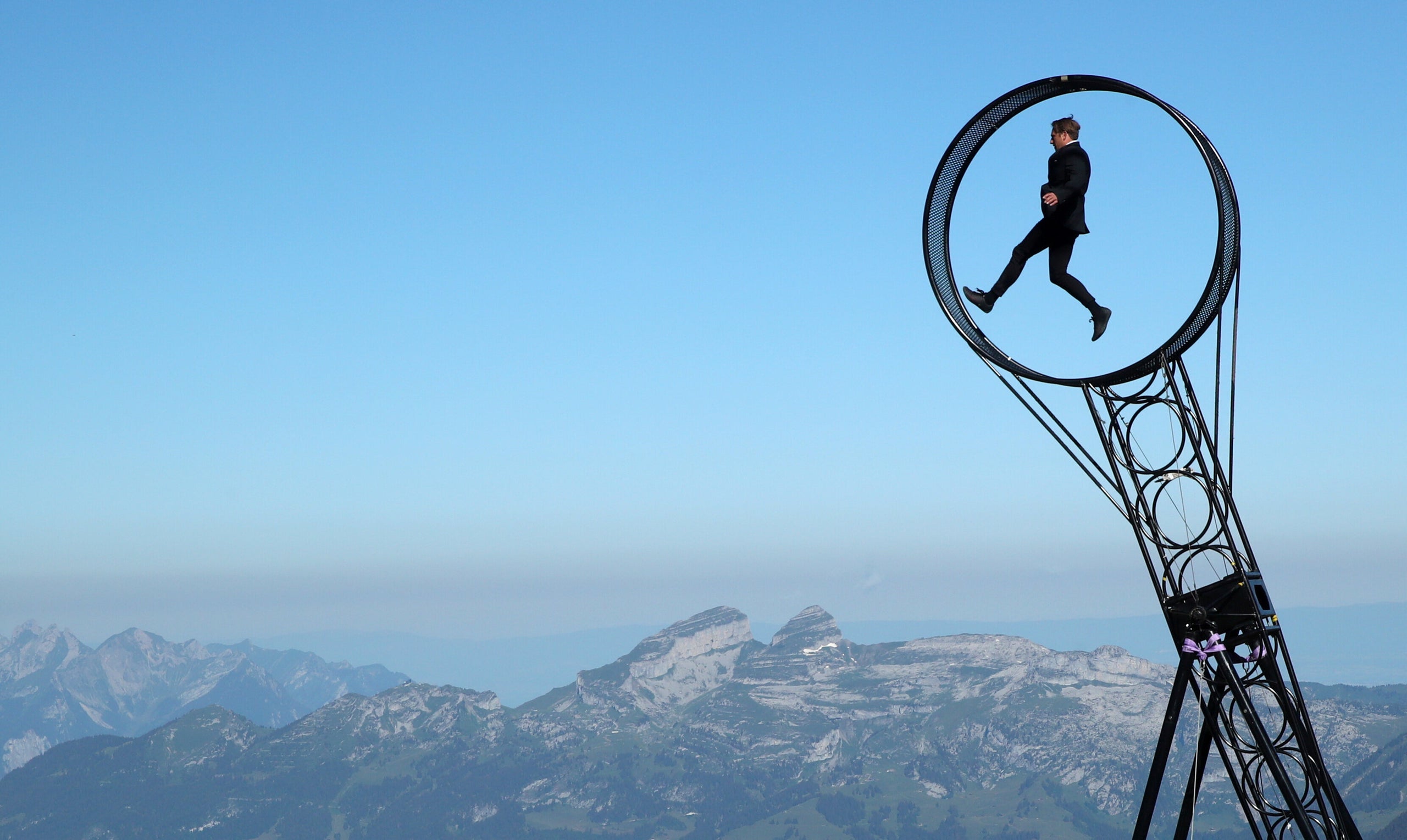 Swiss acrobat Ramon Kathriner performs on the Wheel of Death at a show Tuesday marking the reopening of facilities in the resort town of Les Diablerets, Switzerland.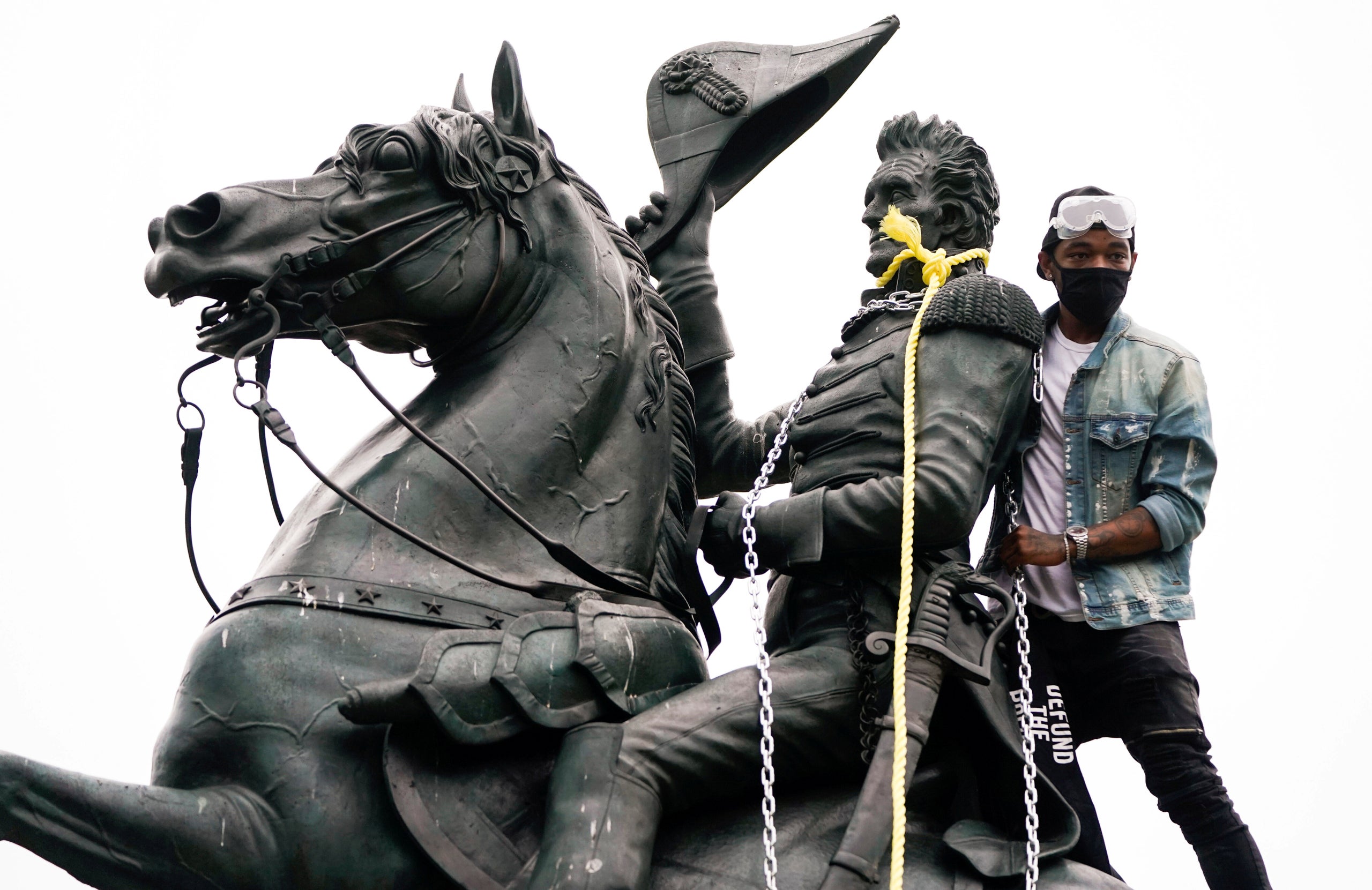 A protester wraps chains and ropes around the statue of President Andrew Jackson in Lafayette Park during an attempt to pull it down as part of racial inequality protests in Washington on Monday.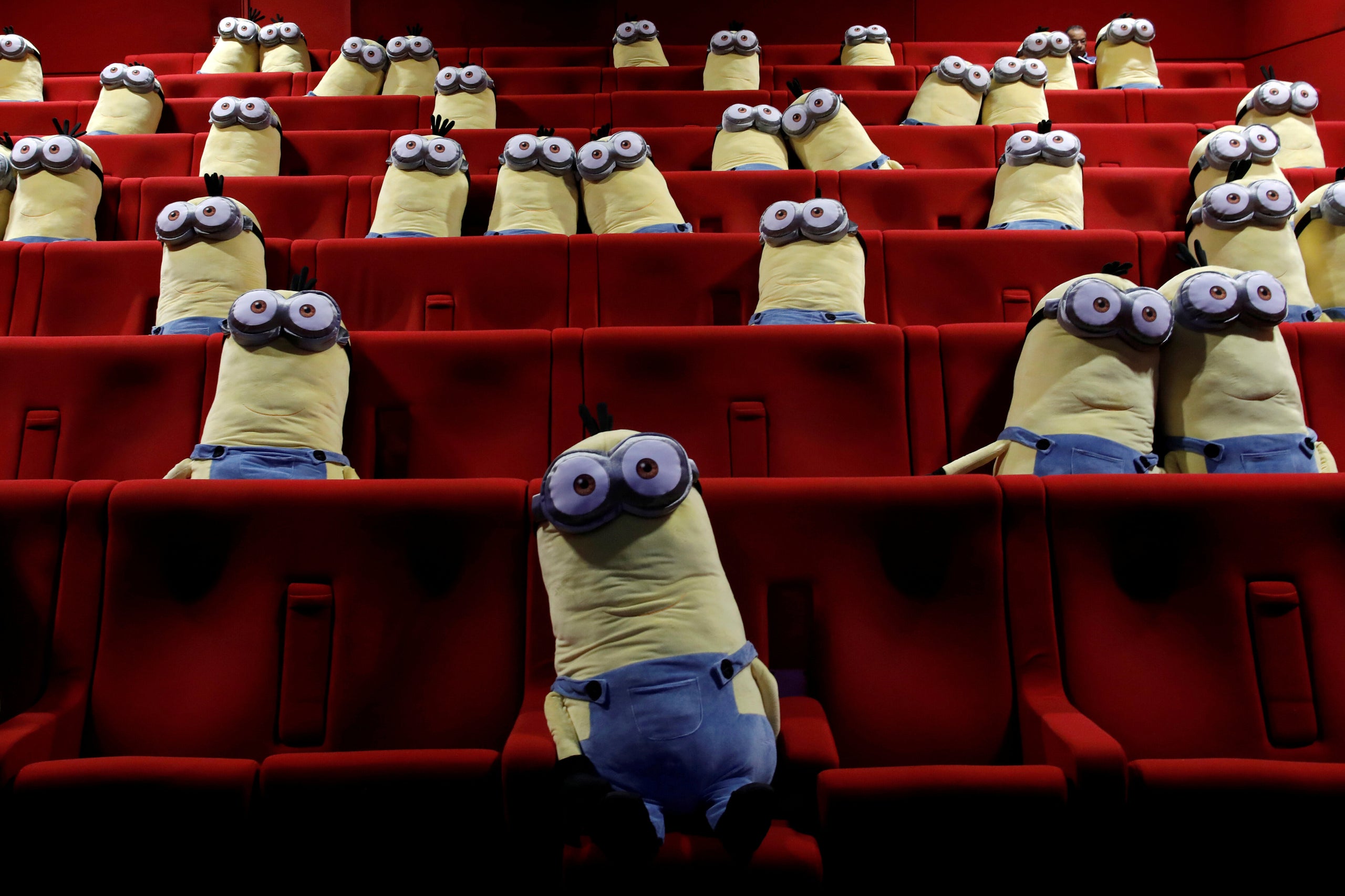 Minions toys are positioned in theater seats to help patrons maintain social distance at the MK2 movie theater in Paris on Monday.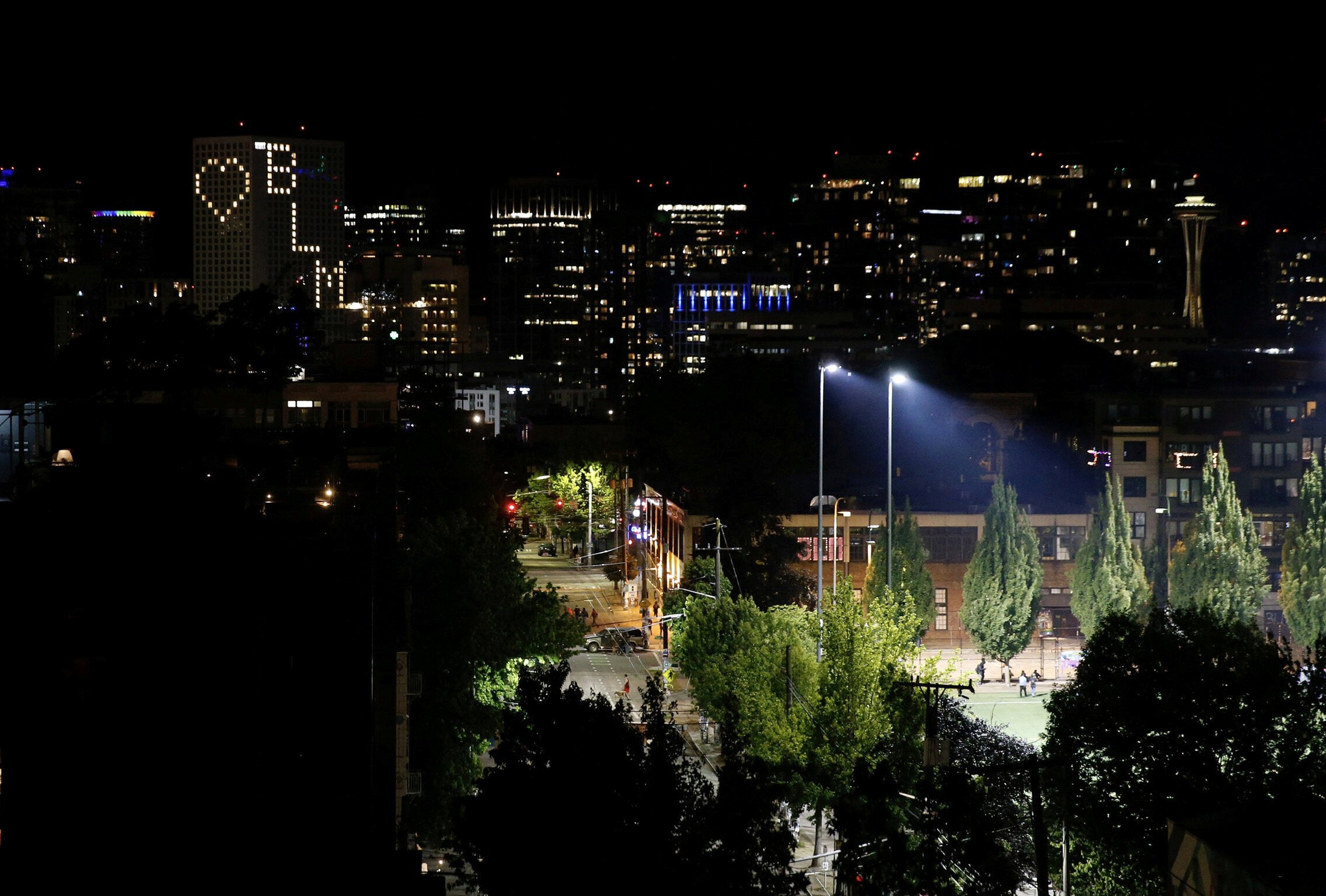 The Hyatt Regency hotel in Seattle spelled out "BLM" in its lighted windows (seen from a rooftop near the Seattle Police Department's East Precinct) as protests continued against racial inequality on Monday.
Calling all HuffPost superfans!
Sign up for membership to become a founding member and help shape HuffPost's next chapter