Amid the ever-changing news cycle, it's easy to miss great images that fly under the radar. Fortunately, we've got you covered.
We're highlighting exceptional photos from around the world for the week of September 12-18. Check them out below.
Above: The melted sign of the Oak Park Motel destroyed by the flames of the Beachie Creek Fire is seen in Gates, east of Salem, Oregon, on Sept. 13. Credit: Shannon Stapleton/Reuters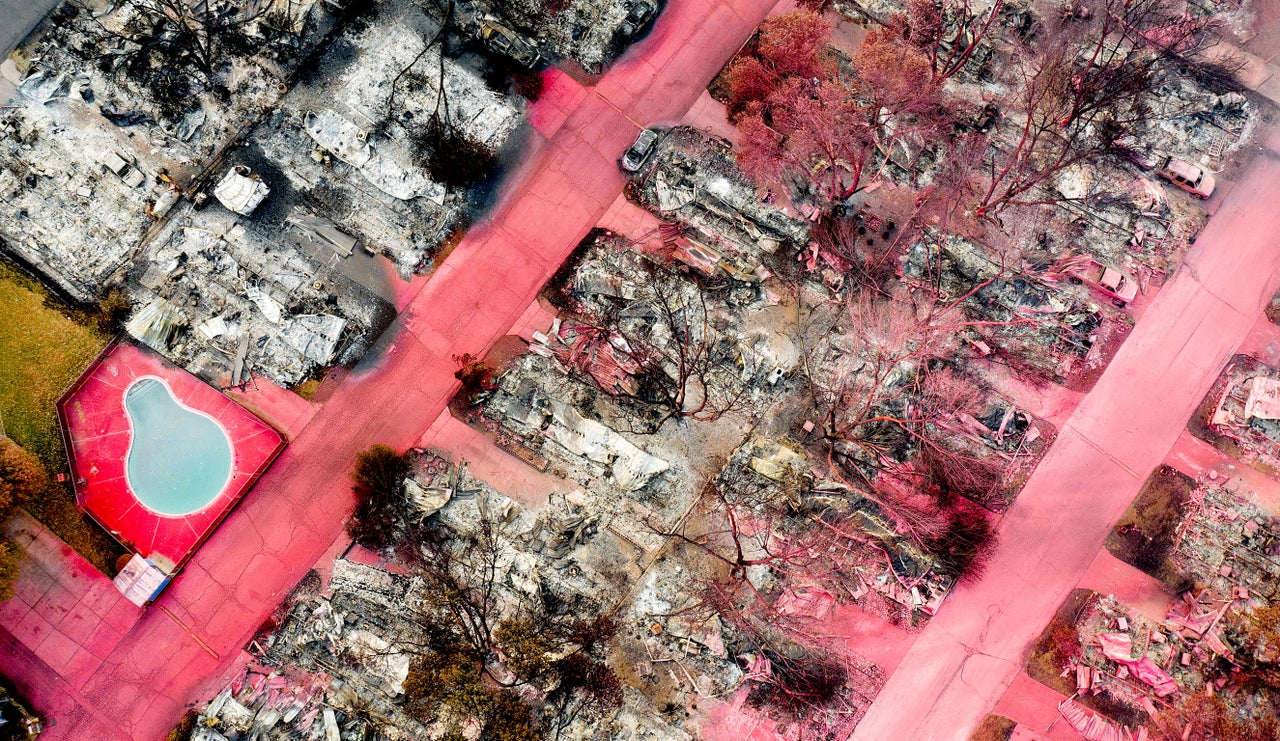 In this aerial photo taken with a drone, fire retardant blankets leveled homes in Talent, Oregon, on Tuesday, Sept. 15, after the Almeda Fire tore through the area.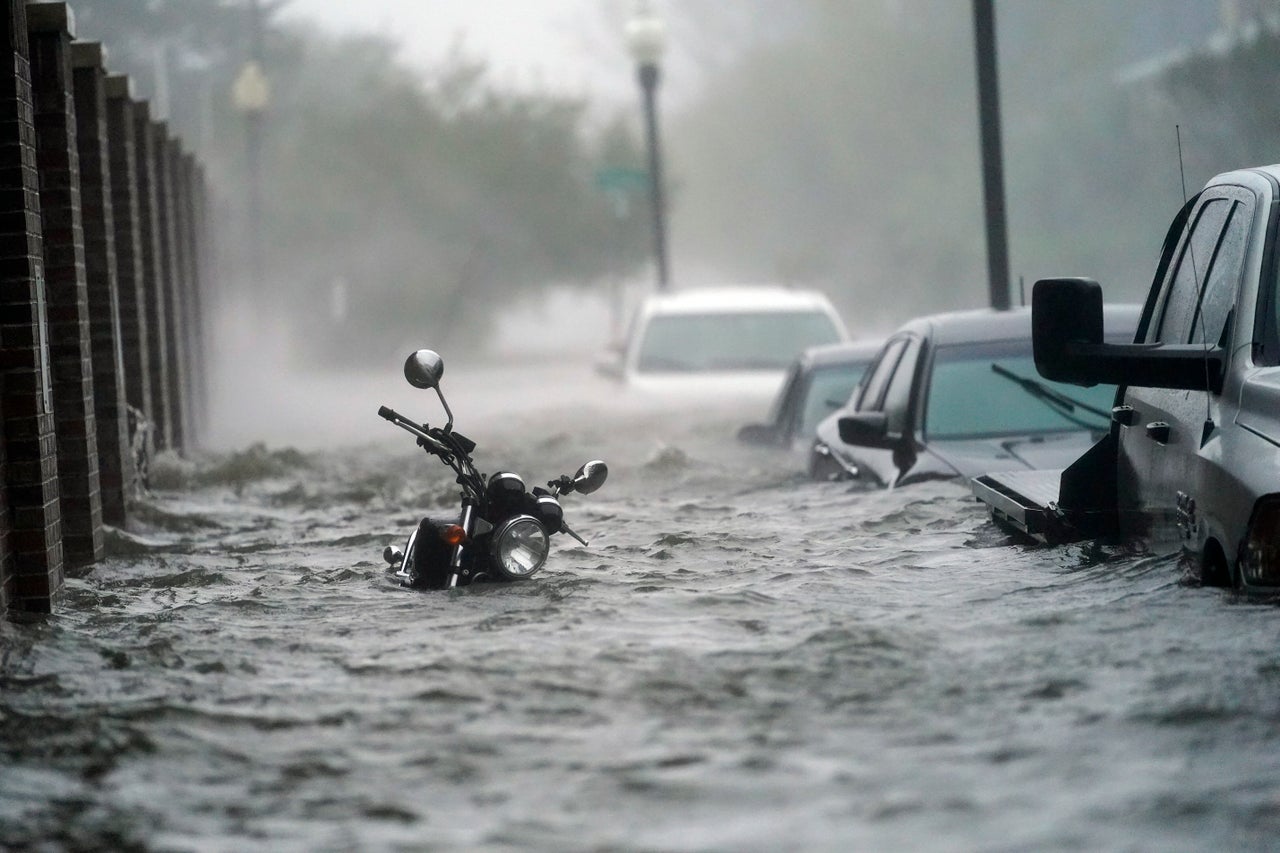 Cars and a motorcycle are underwater as water floods a street, Wednesday, Sept. 16, in Pensacola, Florida. Hurricane Sally made landfall Wednesday near Gulf Shores, Alabama, as a Category 2 storm, pushing a surge of ocean water onto the coast and dumping torrential rain that forecasters said would cause dangerous flooding from the Florida Panhandle to Mississippi and well inland in the days ahead.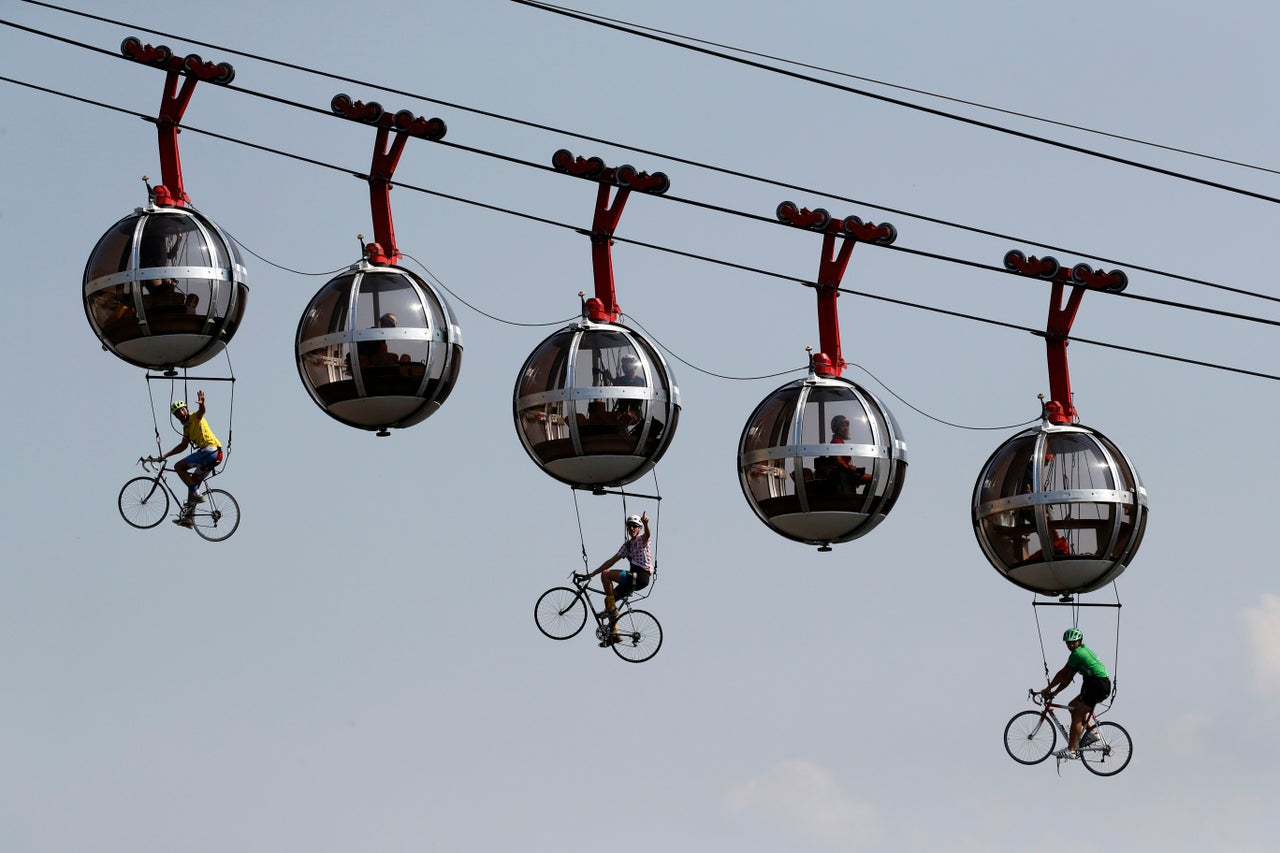 Performers dressed as riders pedal during the start of the stage 17 of the Tour de France cycling race. This section is over 170 kilometers (105 miles), and it started in Grenoble and finished in Meribel Col de la Loze, Wednesday, Sept. 16. Credit: Christophe Ena/AP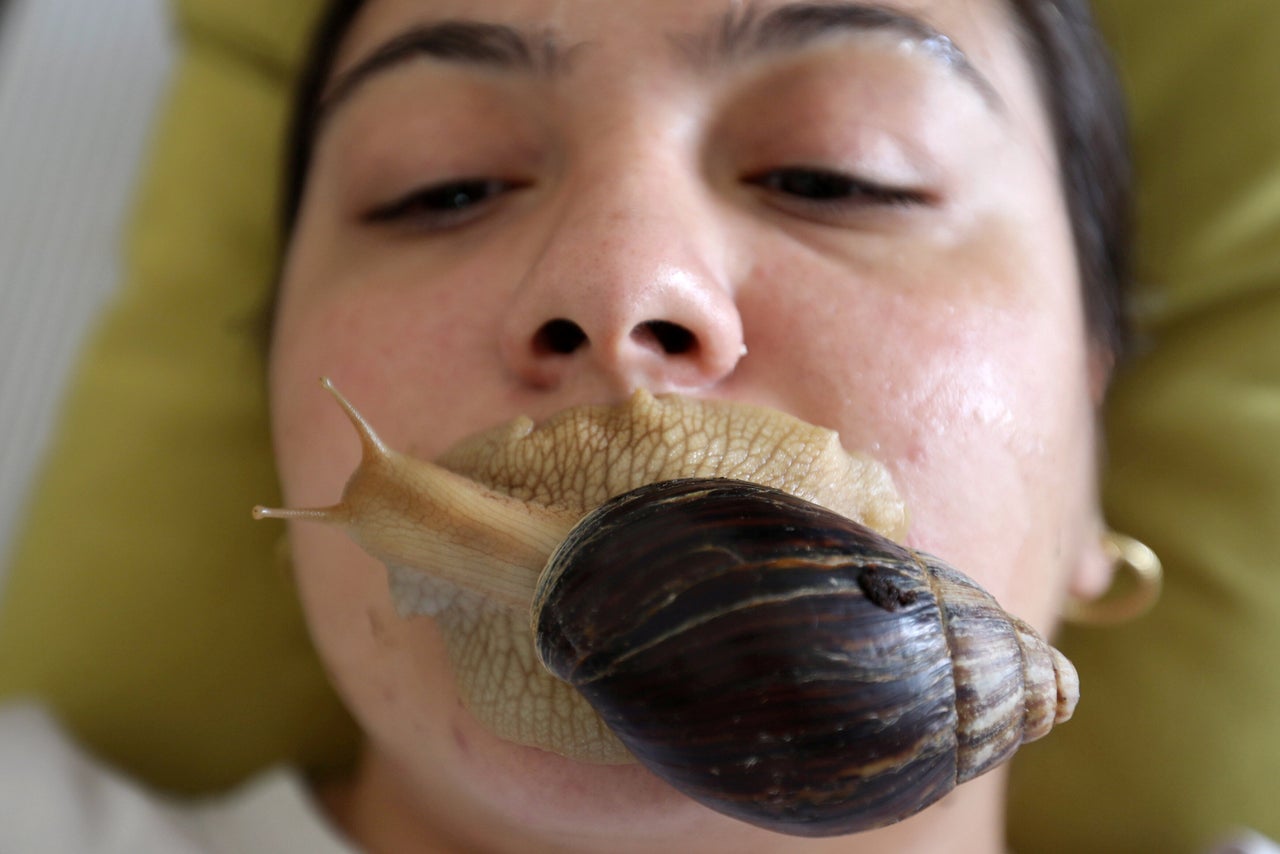 Alia Fares, 27, undergoes facial massage with Giant African land snails, which some claim boost collagen in the skin, at a centre in Amman, Jordan, on Sept. 16.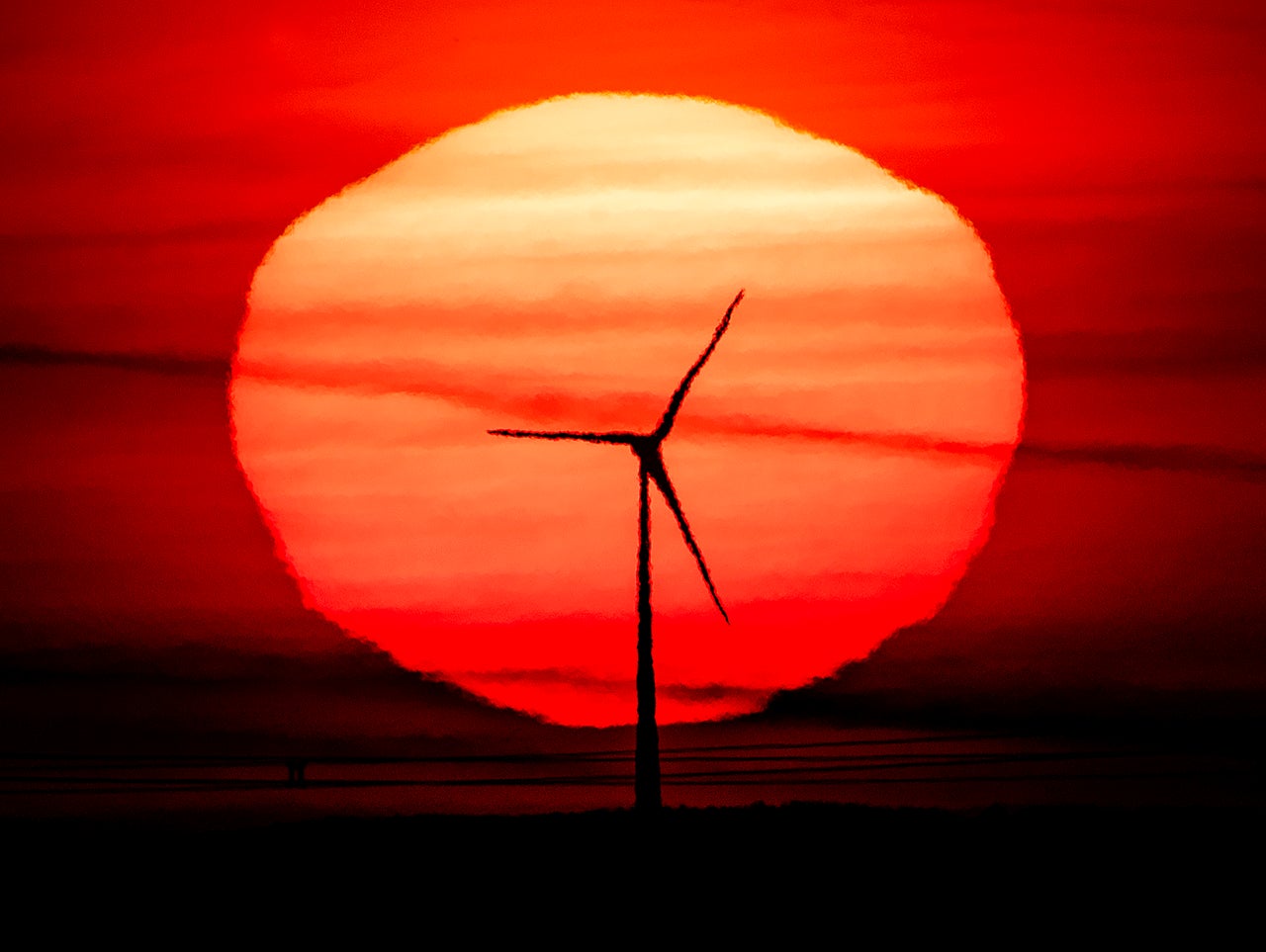 The sun rises behind a wind turbine in Frankfurt, Germany, early Tuesday, Sept. 15.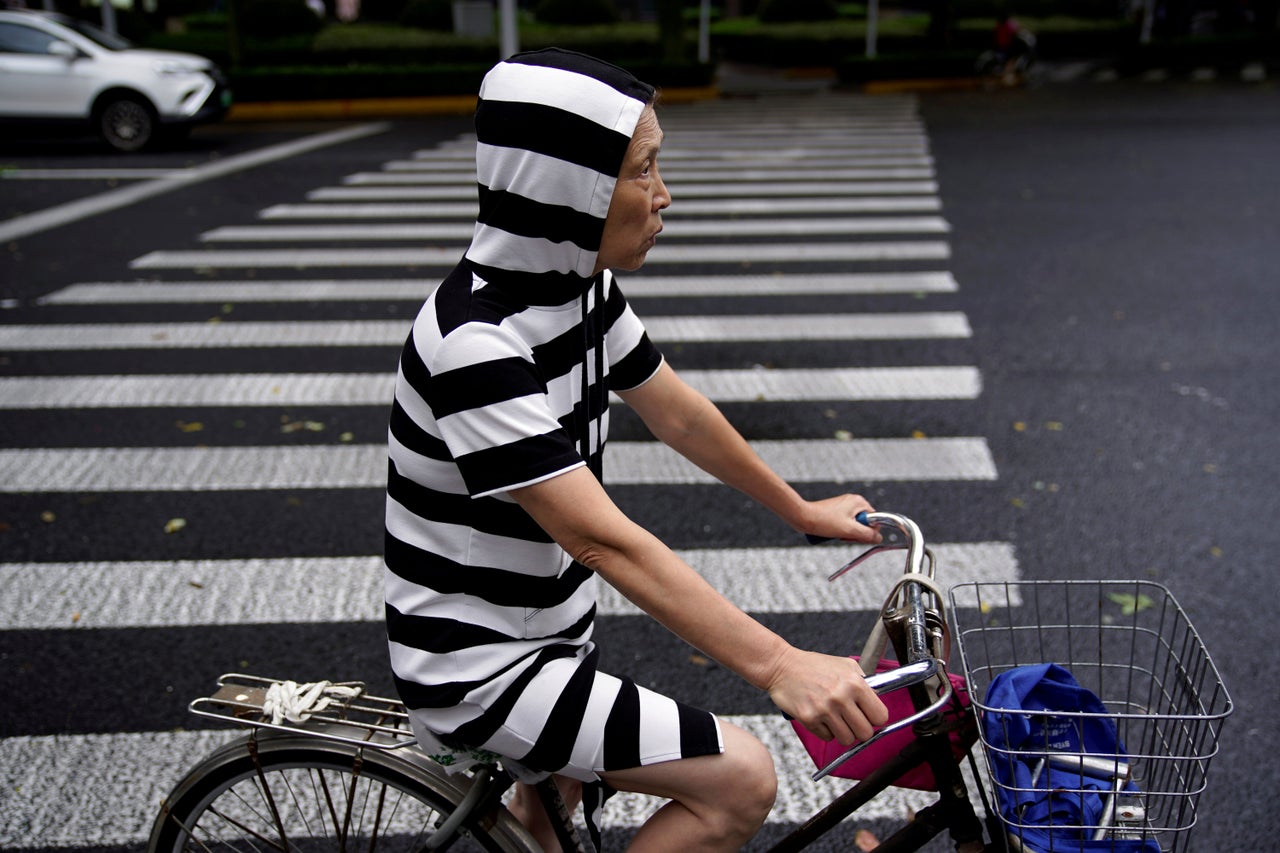 A woman rides a bicycle on a street on Sept. 17 following the COVID-19 outbreak in Shanghai, China.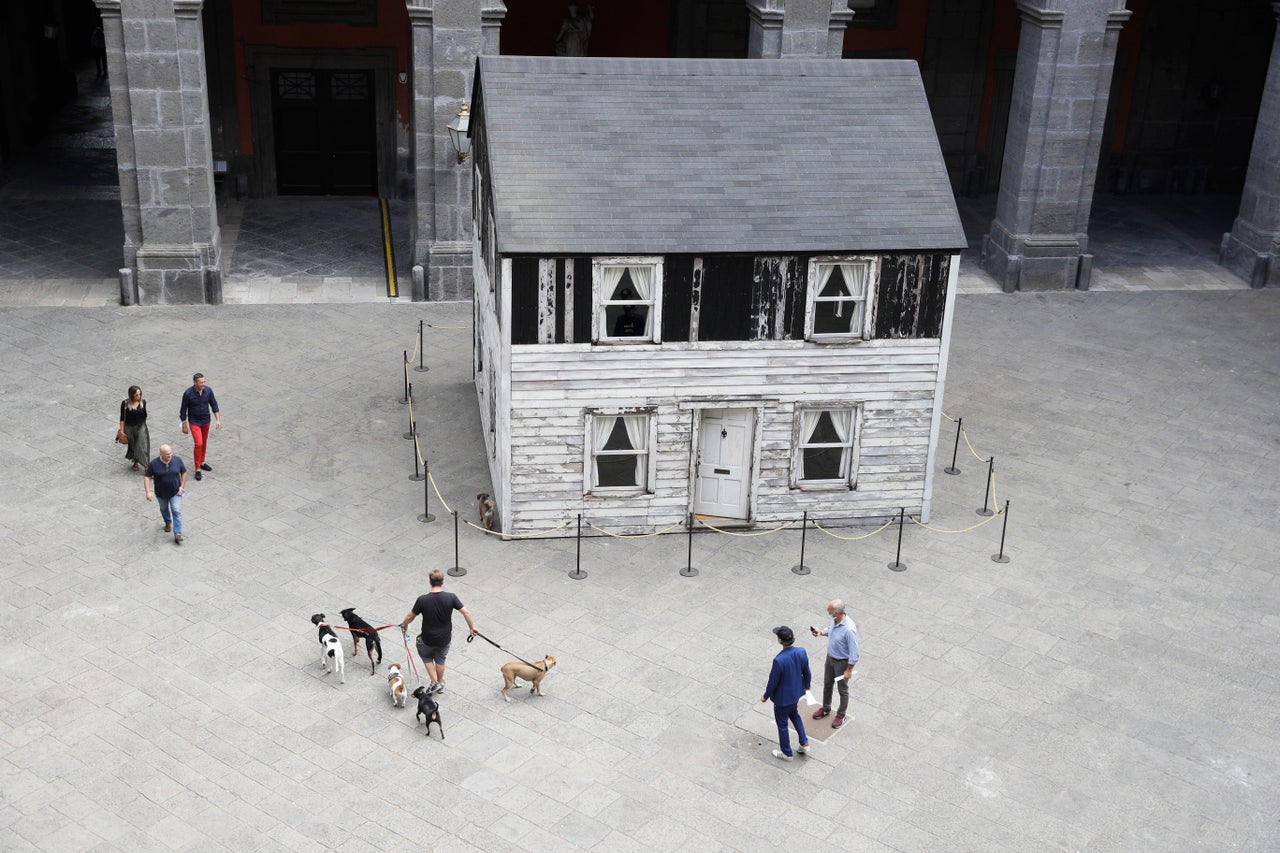 The house of U.S. civil rights campaigner Rosa Parks, rebuilt by artist Ryan Mendoza, is on display in the courtyard of an 18th century Royal Palace, in Naples, Italy, Sept. 15. It's the latest stop for the house in a yearslong saga that began when Parks' niece saved the two-story home from demolition in Detroit after the 2008 financial crisis.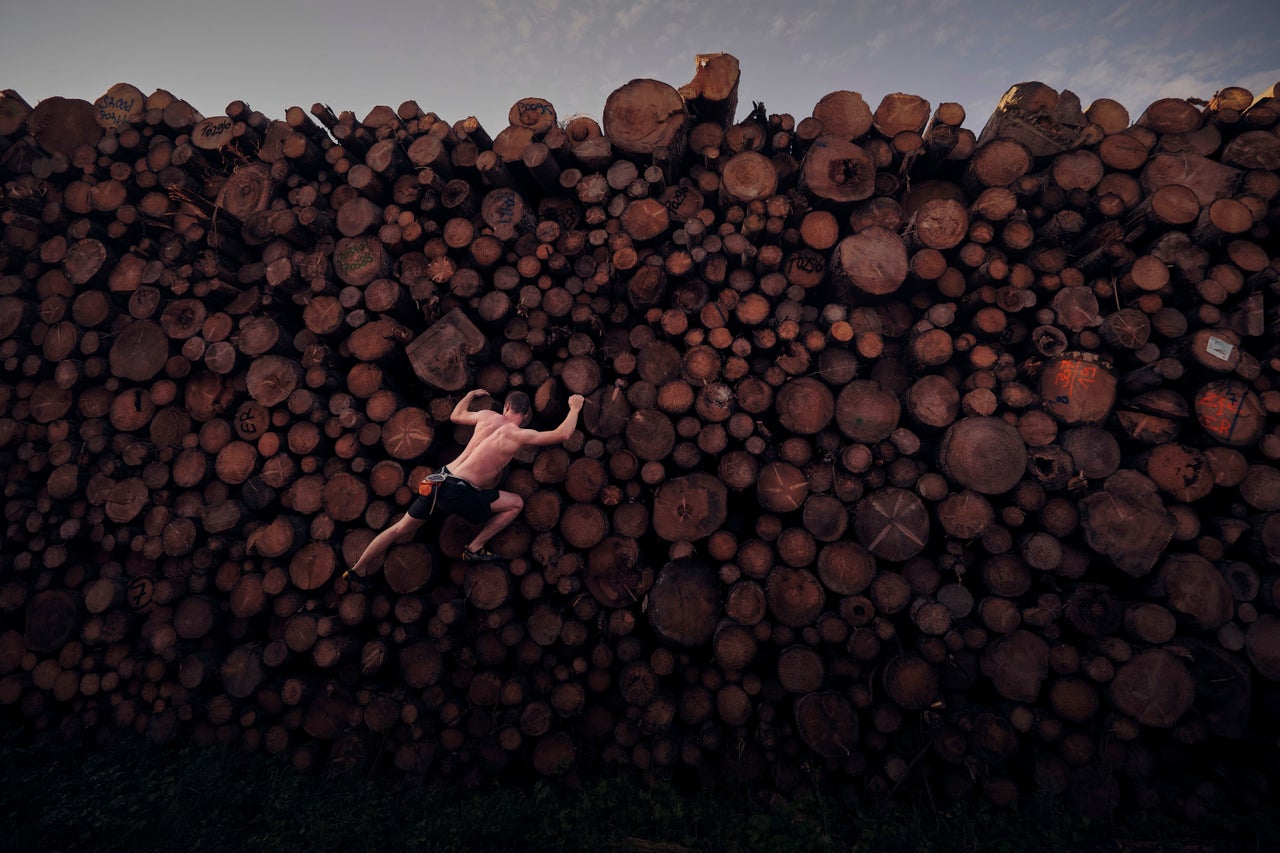 Georg Filser-Mayerhofer of Germany climbs a log pile while doing some bouldering training in Kochel, Germany, on Sept. 15.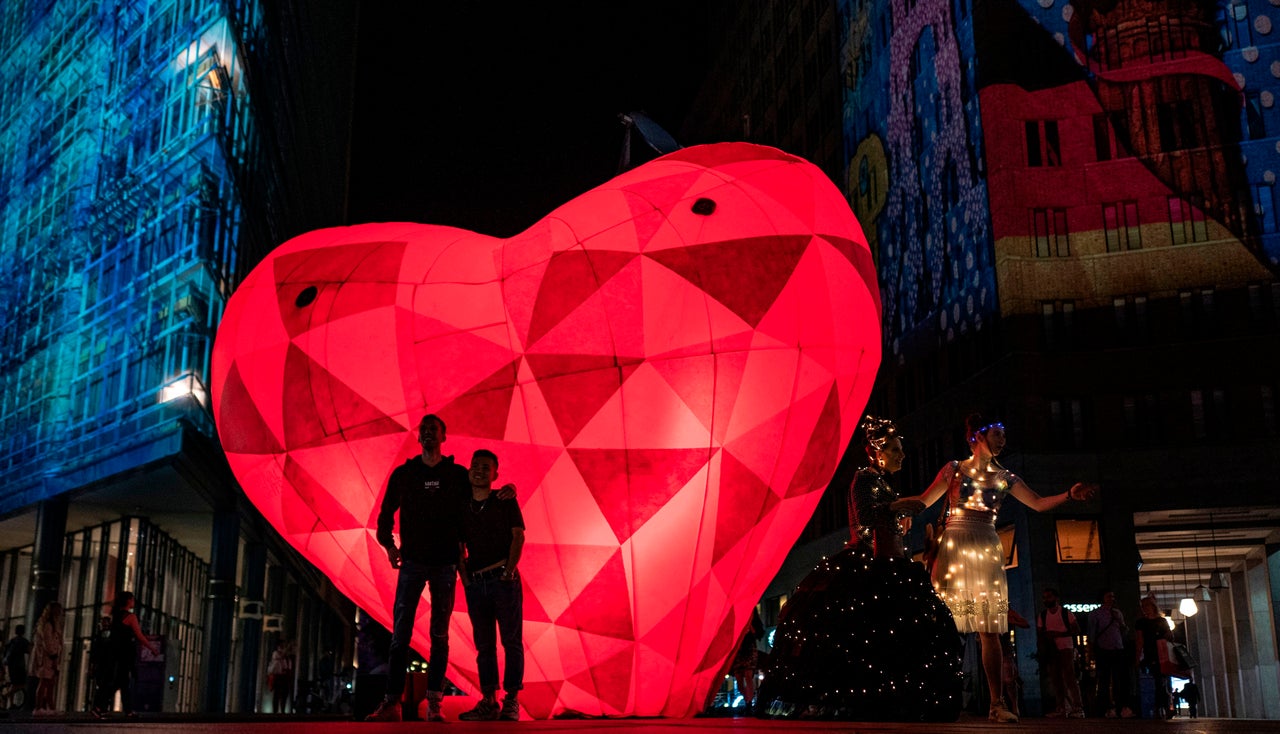 Couples pose in front of a giant heart at the Potsdamer Platz as part of the yearly Festival of Lights in Berlin on Sept. 14.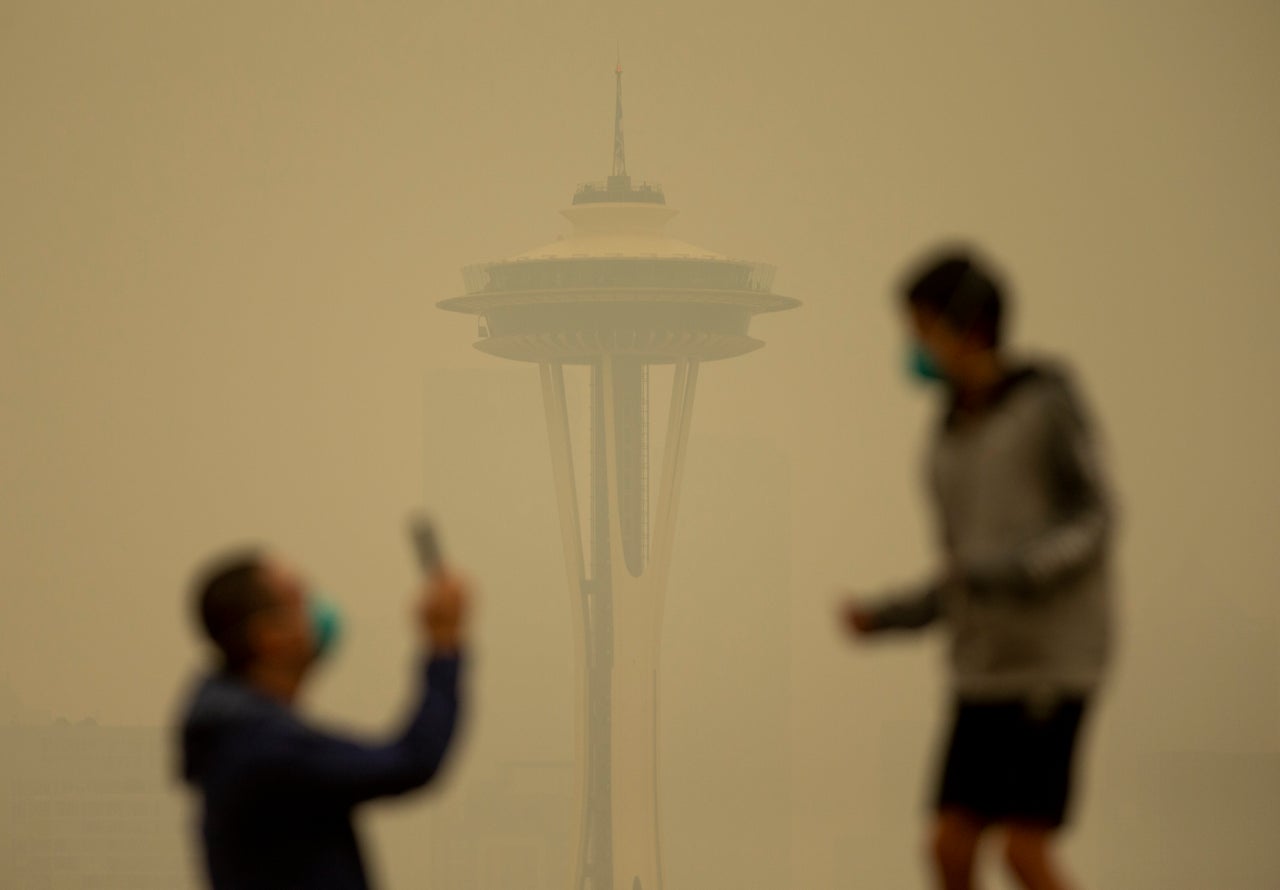 People take photos against the backdrop of the Space Needle as smoke from wildfires fills the air at Kerry Park on Sept. 12 in Seattle, Washington.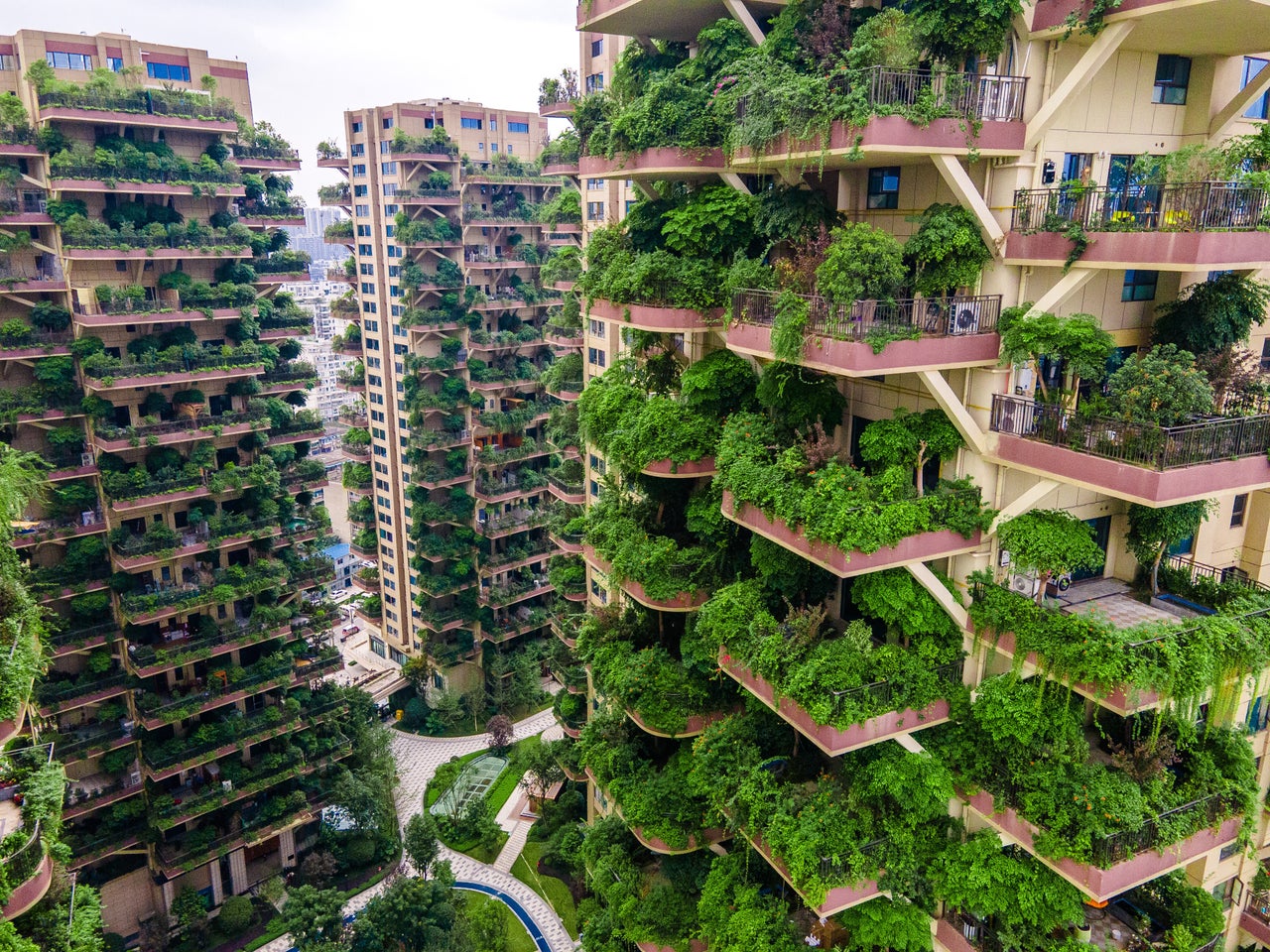 Aerial view of buildings covered with plants at a residential community on Sept. 15 in Chengdu, Sichuan Province of China.
Dutch post-impressionist painter Vincent van Gogh's "The Starry Night" reproduced on a wall of a building by Turkish painter Nazife Bilgin Hazar is seen in Mersin, Turkey, on Sept. 16.
Popular in the Community