Amid the ever-changing news cycle, it's easy to miss great images that fly under the radar. Fortunately, we've got you covered.
We're highlighting exceptional photos from around the world for the week that just ended. Check them out below.
Above: The dome of the U.S. Capitol building is visible through an American flag placed on the surrounding fencing in Washington, D.C., on Thursday.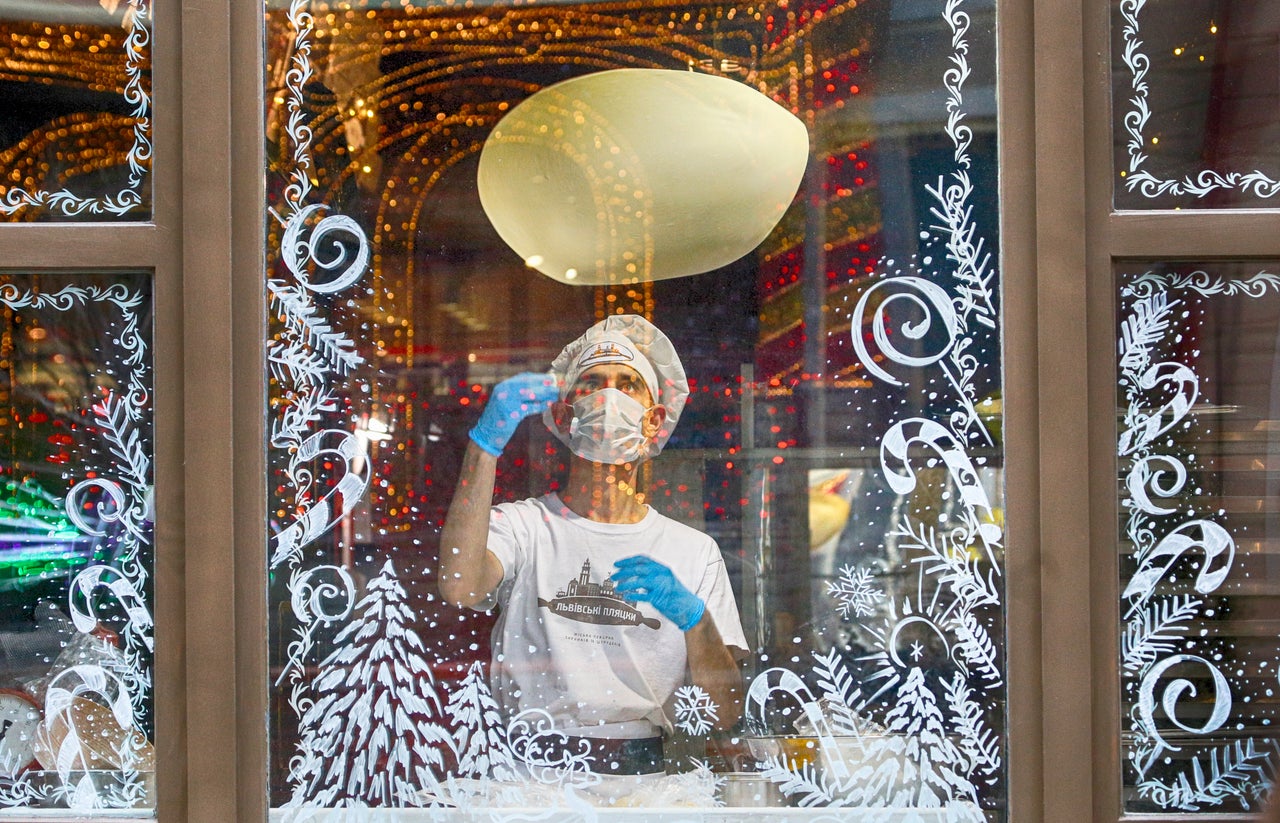 A cook in a face mask is seen through a window decorated for Christmas at a city pizzeria in Kyiv, Ukraine, on Monday.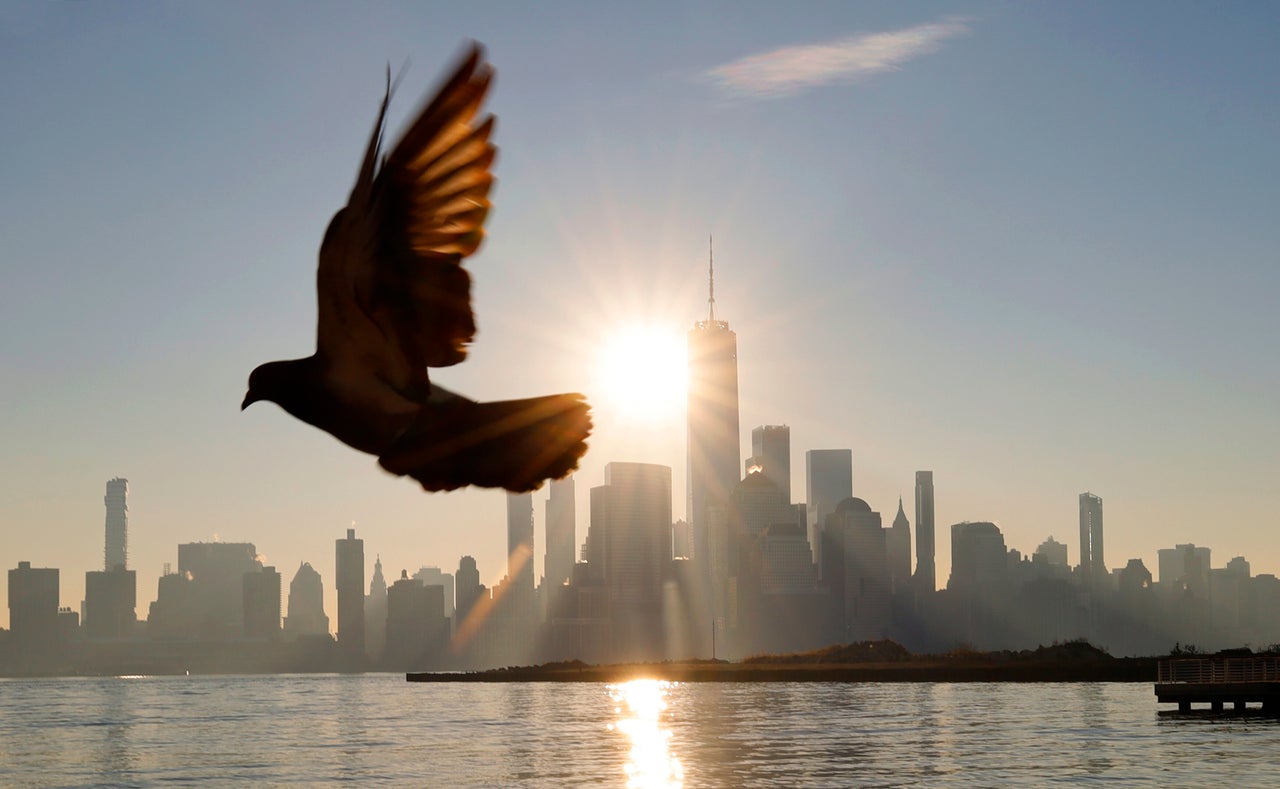 A pigeon flies past the skyline of lower Manhattan as the sun rises, as seen from Jersey City, New Jersey, on Tuesday.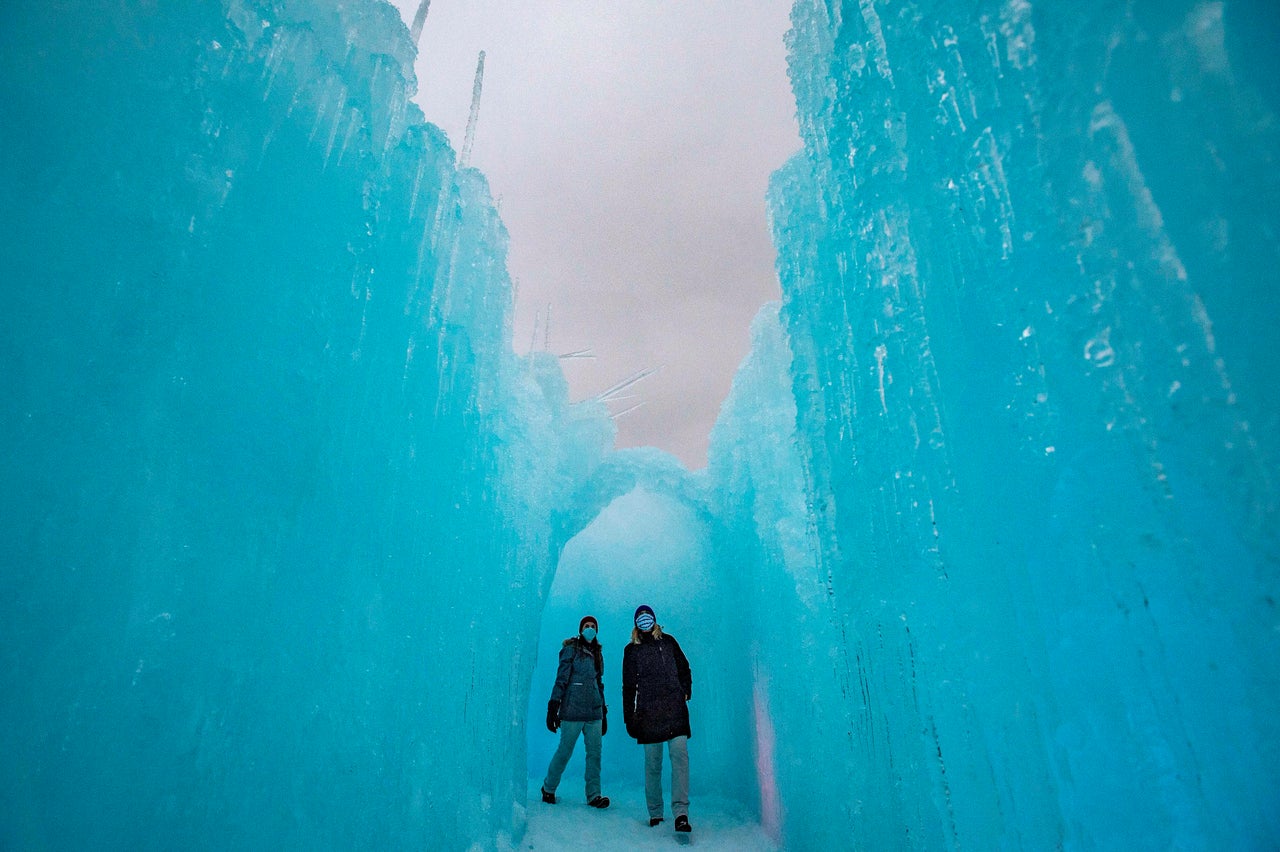 People explore the ice walls, tunnels and lights at Ice Castles in North Woodstock, New Hampshire, on Thursday.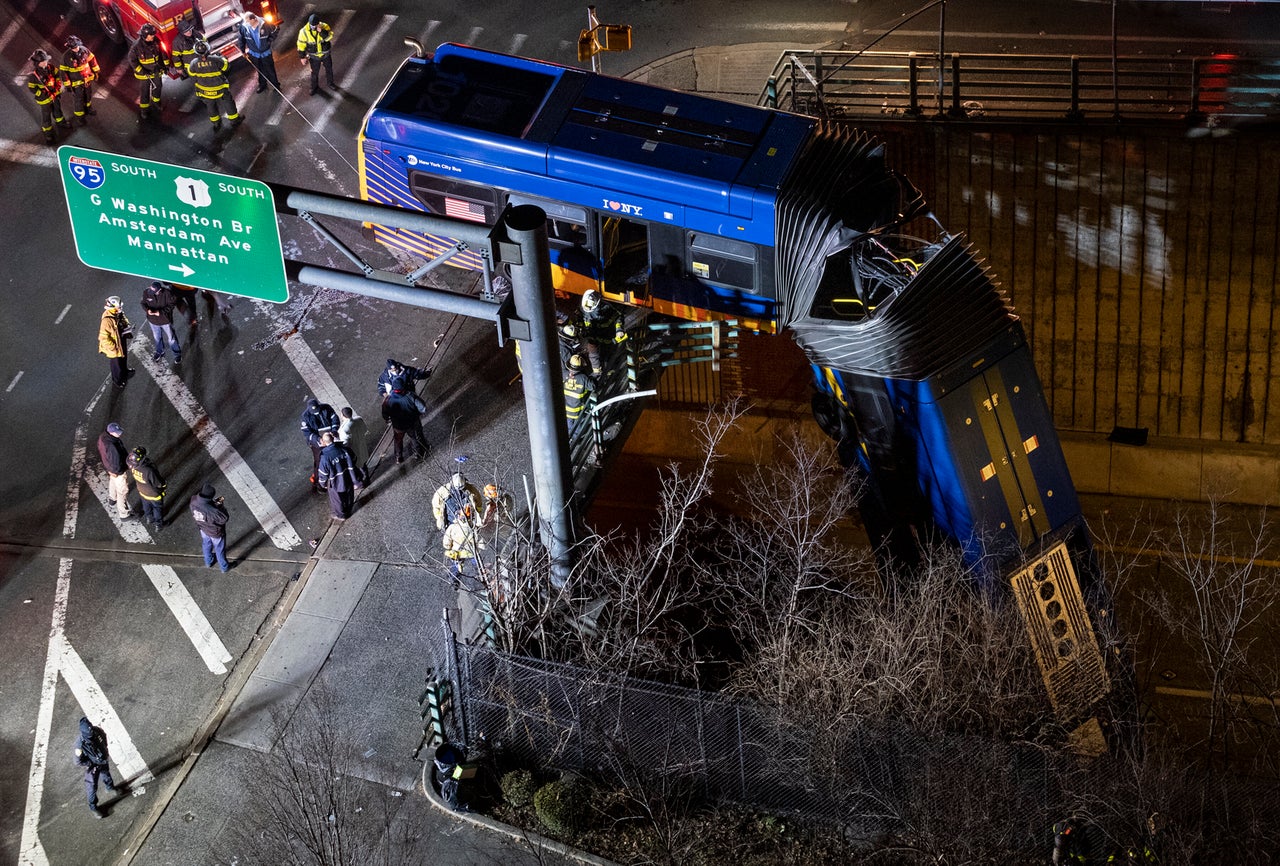 A bus in New York City that careened off a road in the Bronx is left dangling from an overpass on Friday, after a crash late Thursday left the driver in serious condition, according to police.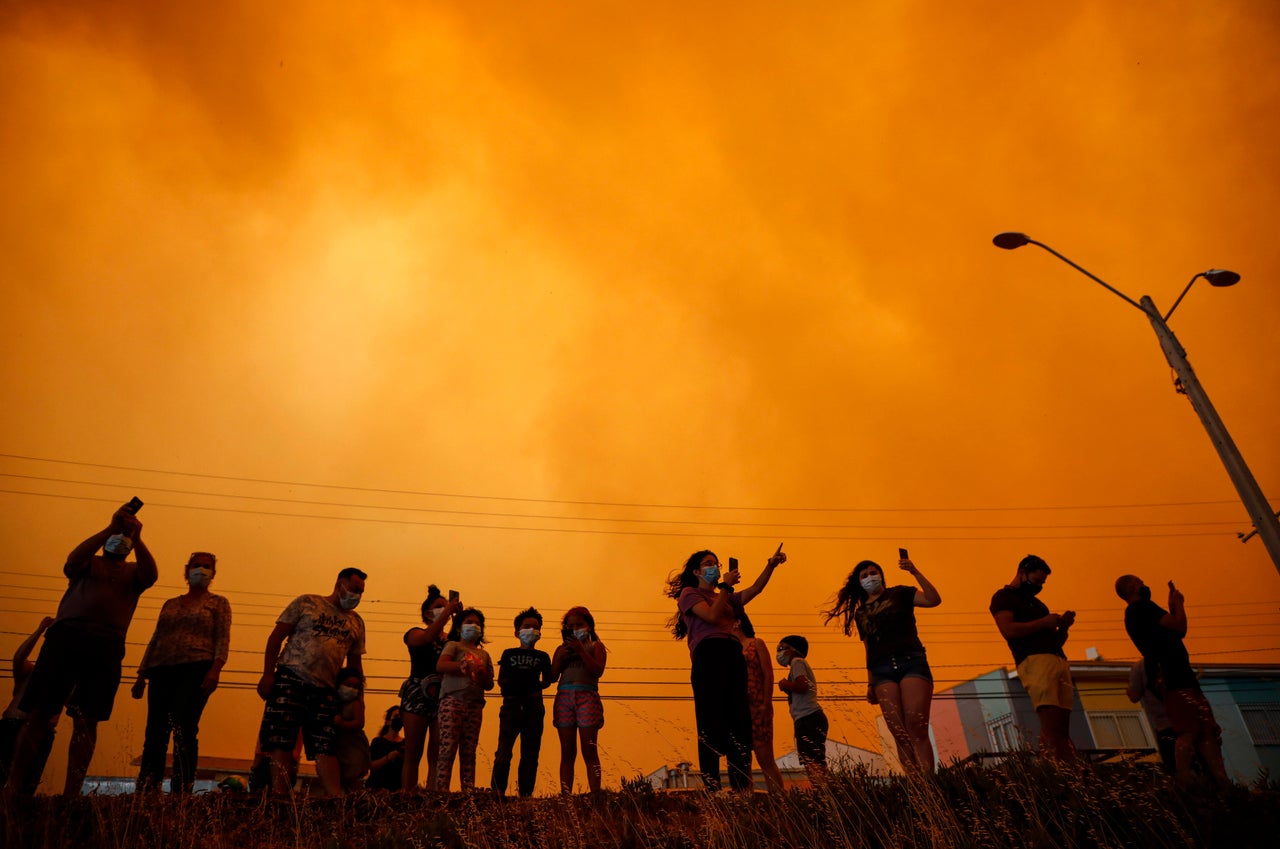 Residents watch a forest fire move closer in Quilpue, Chile, on Friday. Thousands of people have been asked to evacuate after six homes and 120 hectares (about 296 acres) have burned since the fire started on Thursday, according to Chile's National Forest Corporation.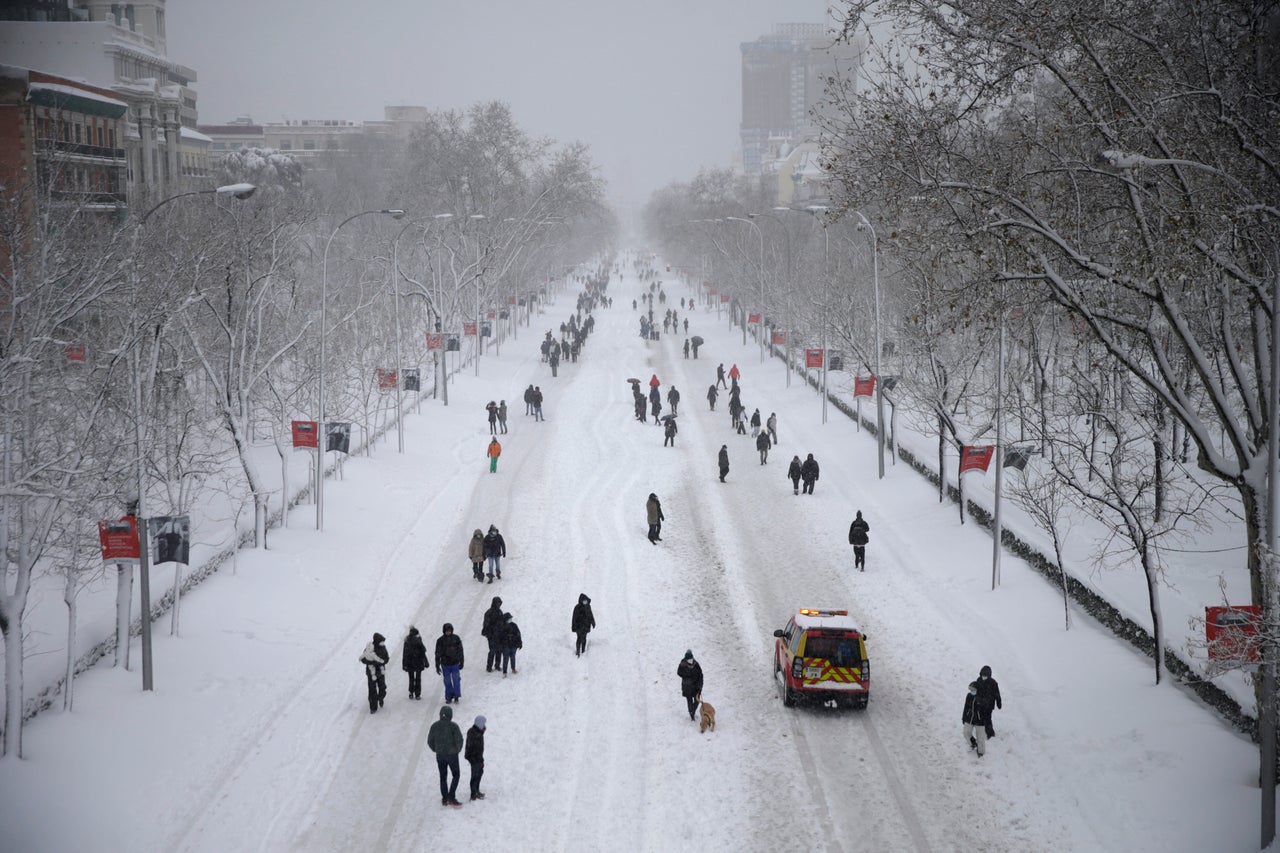 People walk along "El Paseo de la Castellana" avenue during a heavy snowfall in Madrid on Saturday, Jan. 9. A persistent blizzard blanketed large parts of Spain with levels of snow that broke 50-year-old records.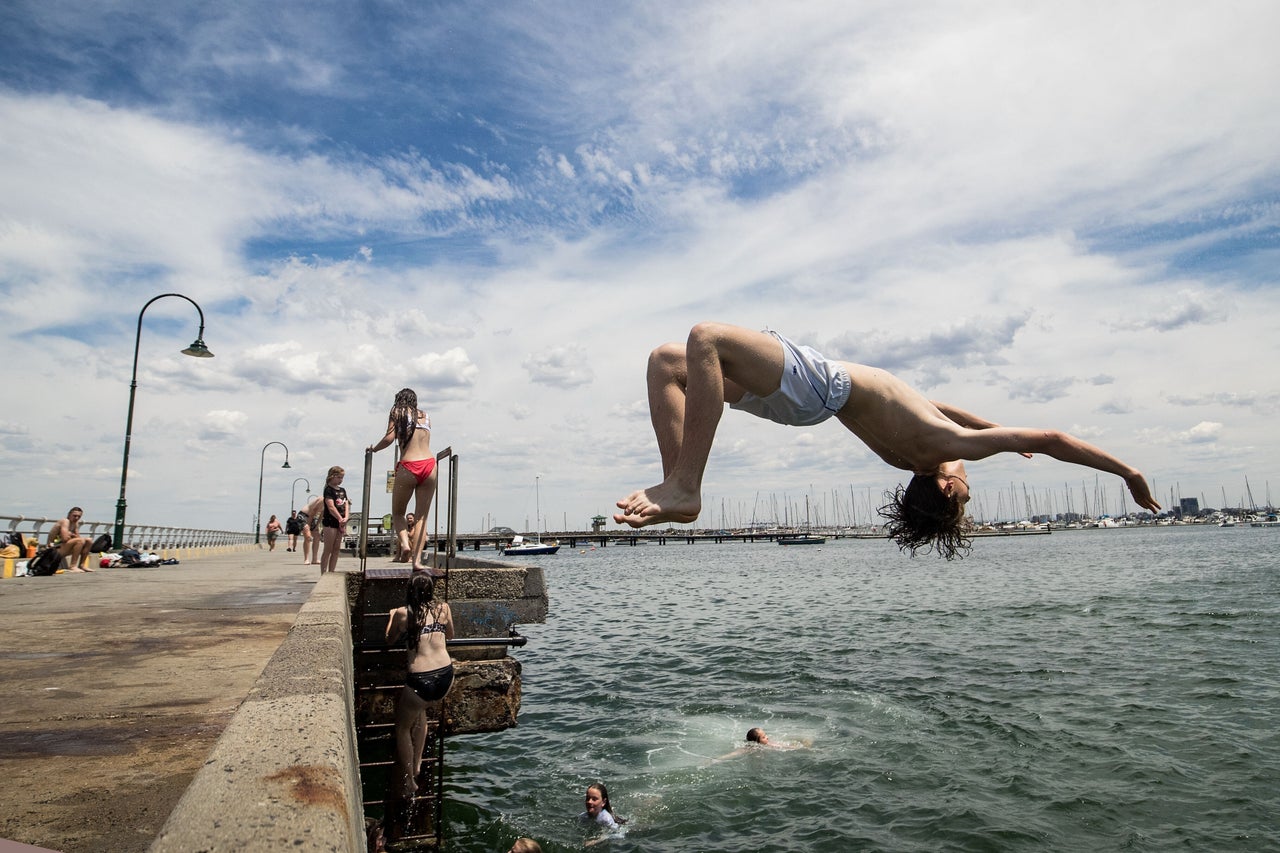 Young people jump off St. Kilda Pier on Monday in Melbourne, Australia. Melbourne was forecast to record its hottest day in a year, with temperatures expected to reach 38 degrees Celsius (more than 100 degrees Fahrenheit).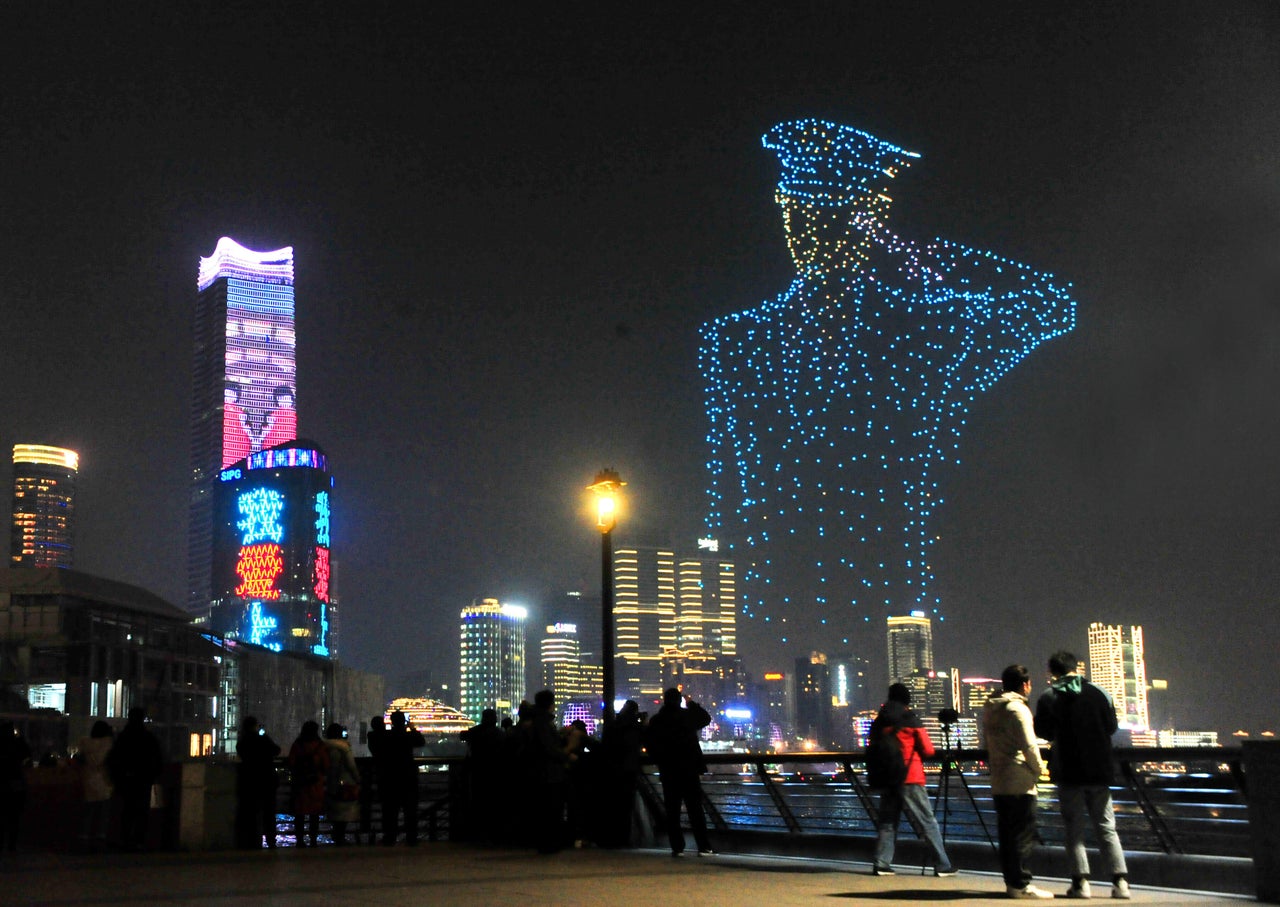 A total of 1,100 drones form the shape of a policeman to celebrate the first Chinese People's Police Day on Sunday, Jan. 10 in Shanghai.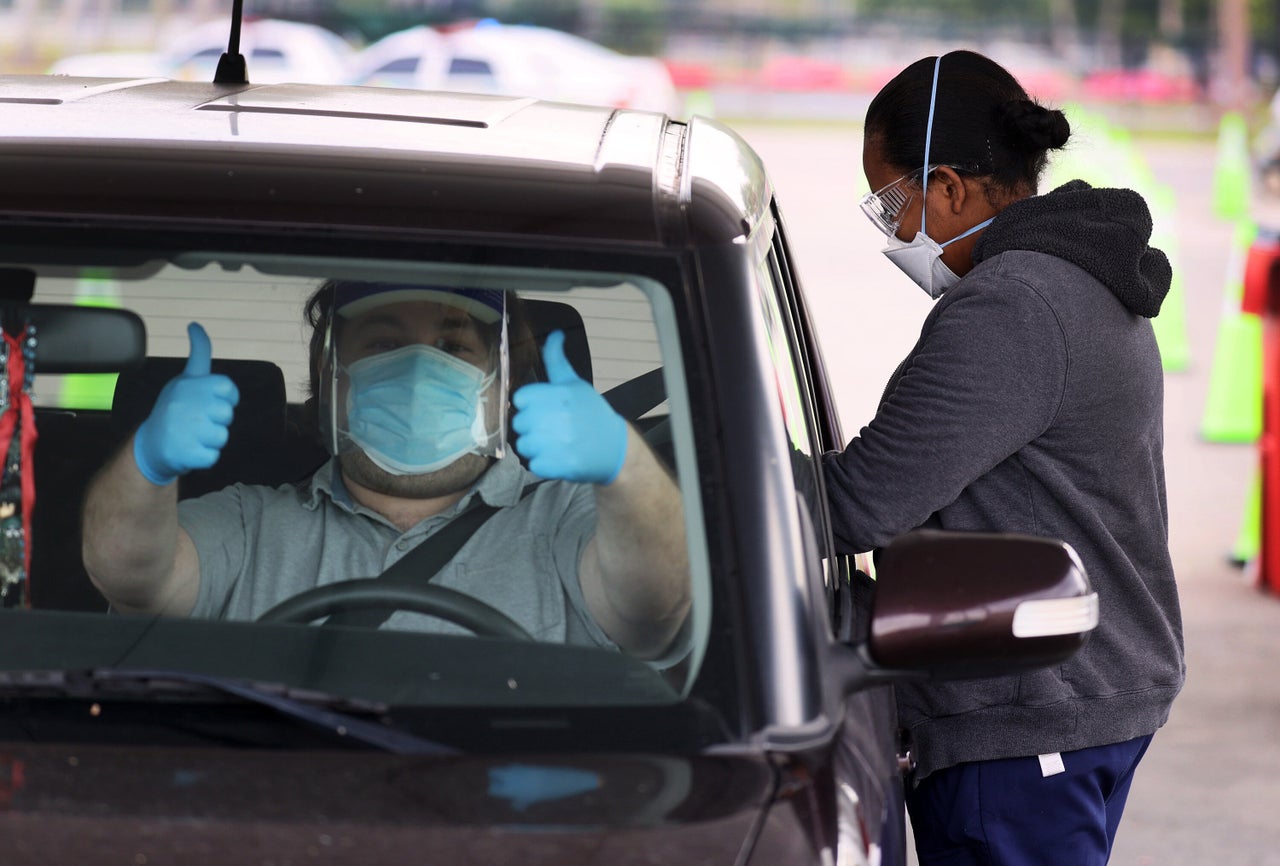 A driver gives a thumbs up as his passenger is given a COVID-19 vaccination at a drive-thru site on Wednesday at Tropical Park in Miami.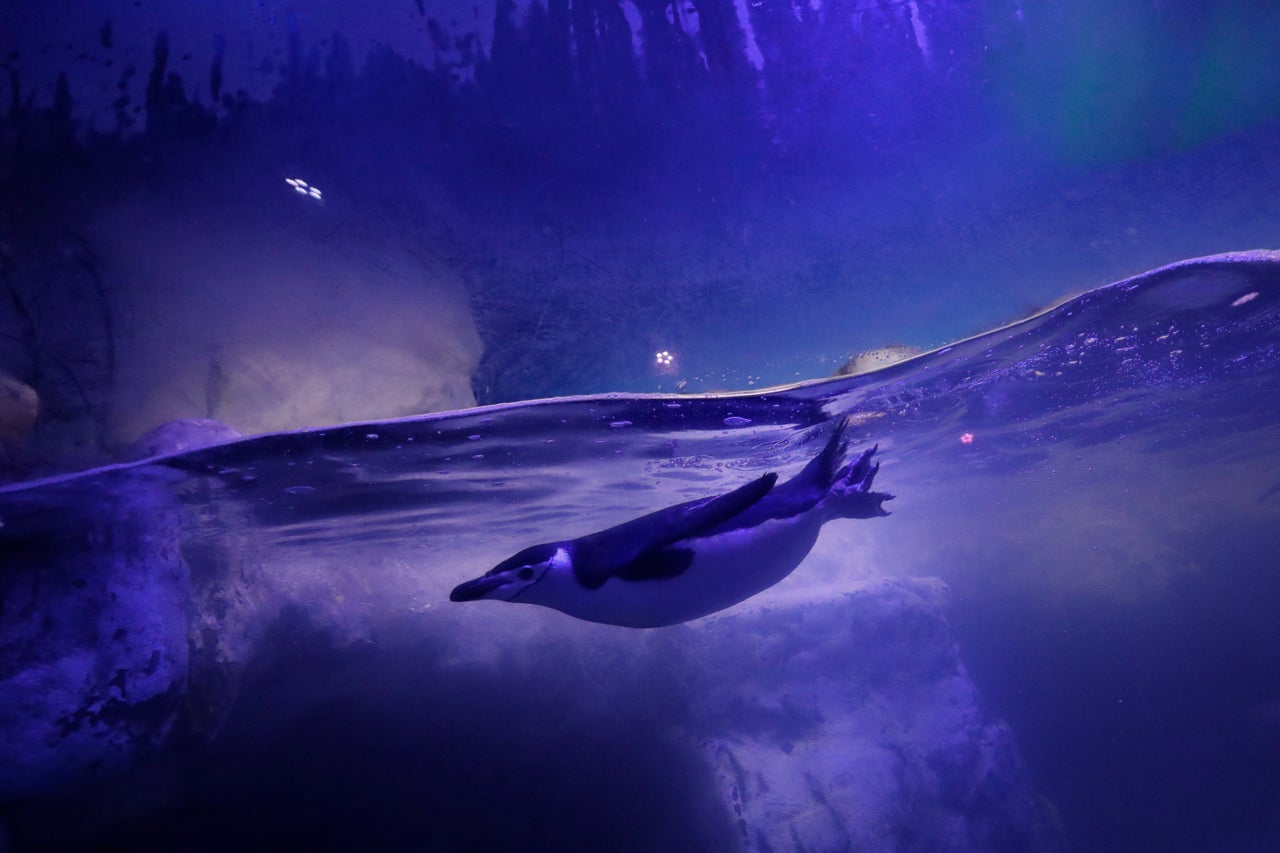 A penguin swims in an enclosure at Inbursa Aquarium in Mexico City on Wednesday.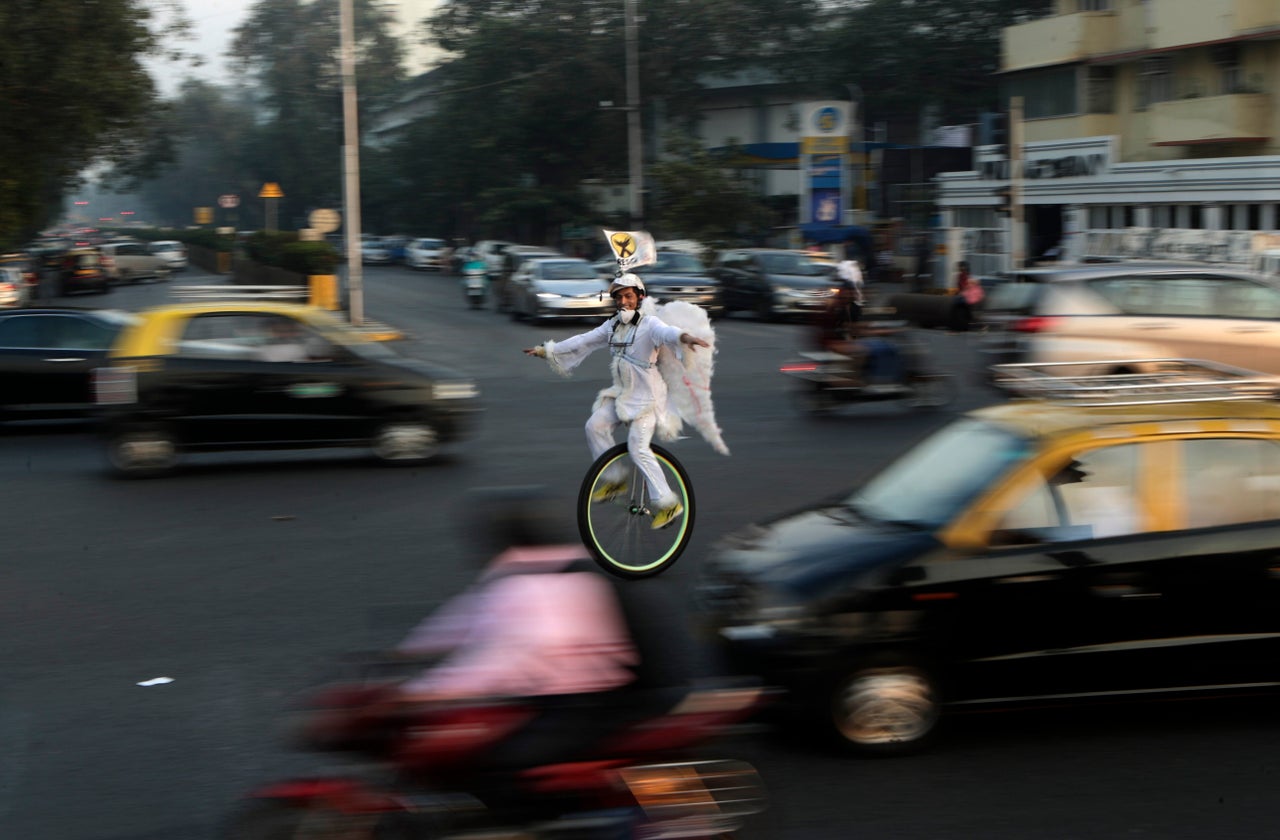 Ibrahim Khan rides a unicycle to raises awareness about the dangers that kite flying — a popular way to mark the Makkar Sankranti festival — poses to birds, in Mumbai, India, on Tuesday.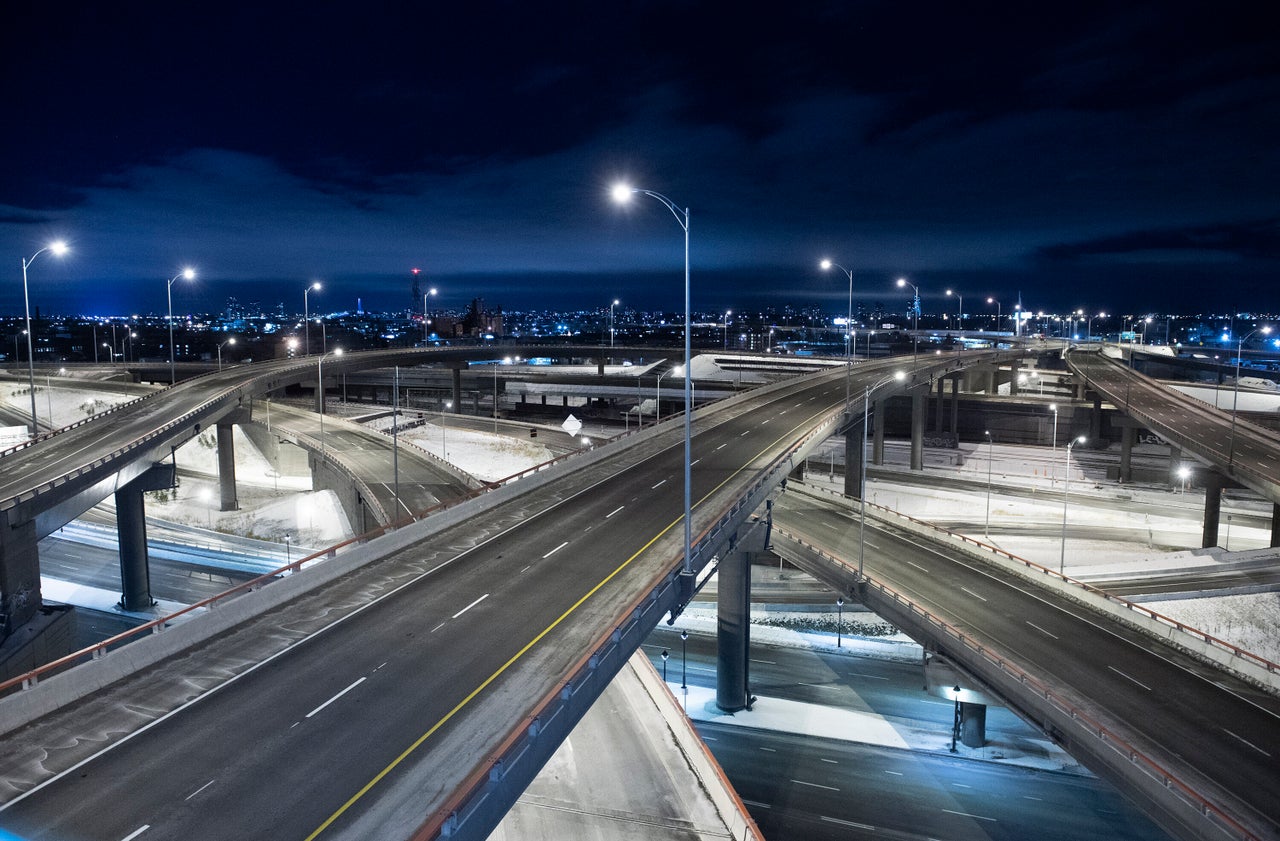 An empty Turcot Interchange is shown in Montreal on Saturday, Jan. 9, after the Quebec government imposed a curfew from 8 p.m. until 5 a.m. to help stop the spread of COVID-19.
Popular in the Community