Amid the ever-changing news cycle, it's easy to miss great images that fly under the radar. Fortunately, we've got you covered.
We're highlighting exceptional photos from around the world for the week that just ended. Check them out below.
Above: U.S. Secret Service members watch fireworks from the White House roof after the inauguration of President Joe Biden on Wednesday.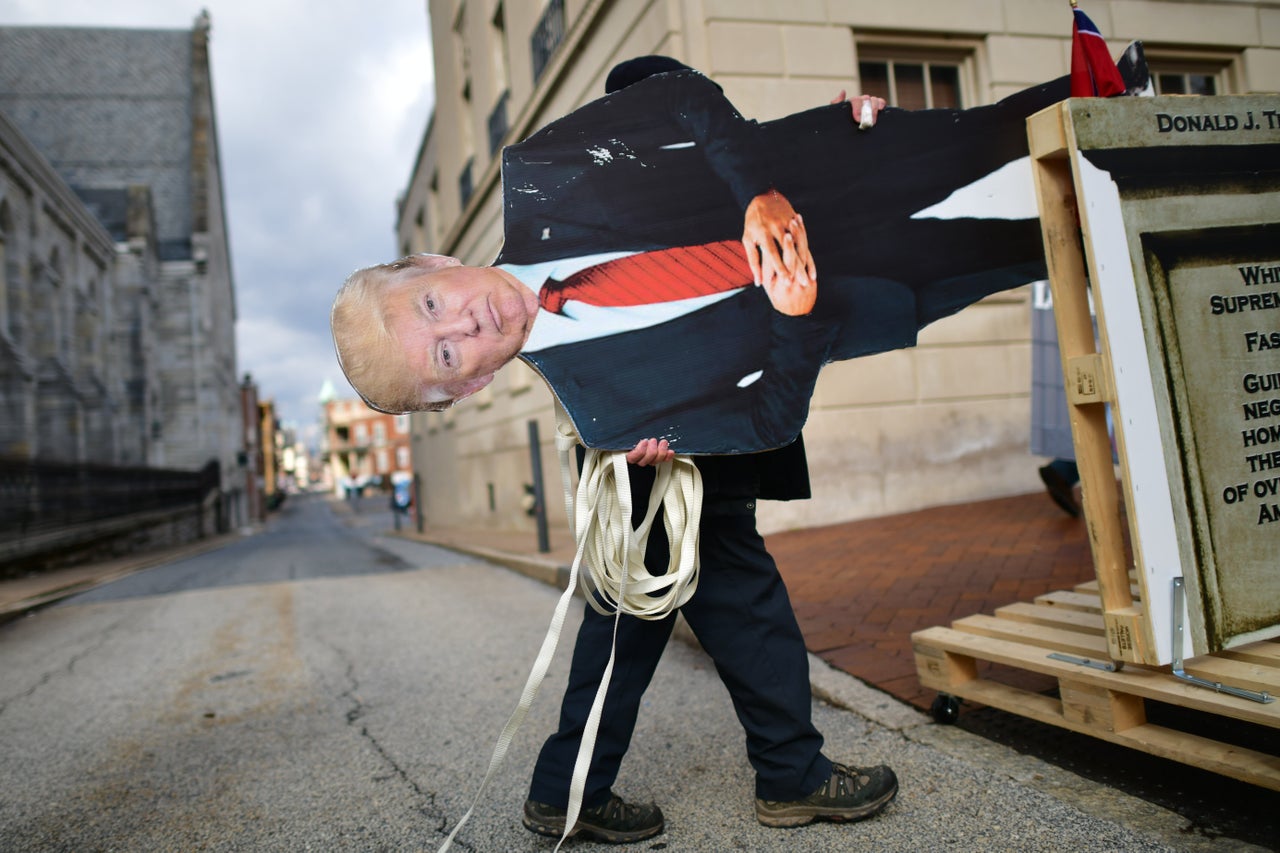 A cutout of President Donald Trump is carried toward the Pennsylvania Capitol during a protest on Jan. 17, 2021, in Harrisburg, Pennsylvania.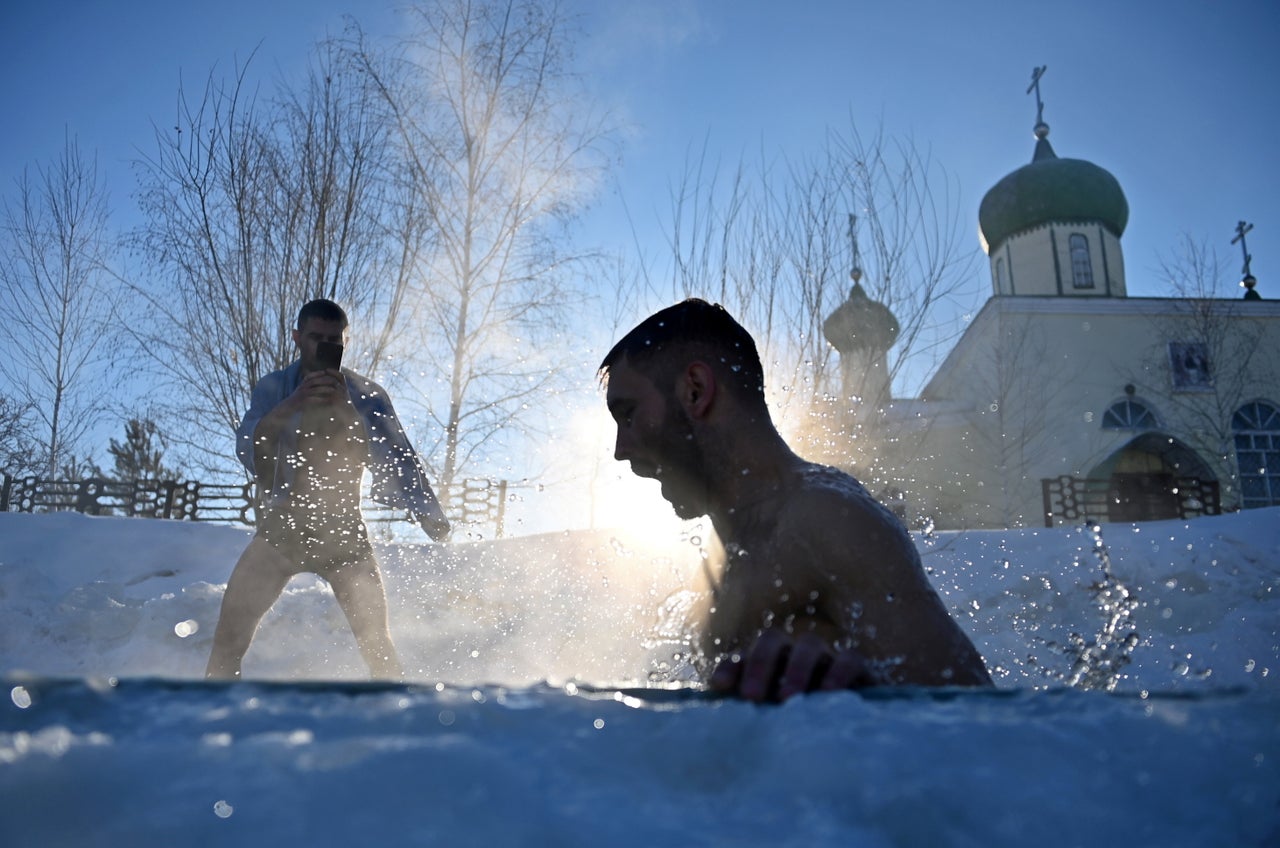 A man takes a dip during celebrations of the Orthodox Christian feast of Epiphany in the settlement of Moskalenki in Russia's Omsk region on Jan. 19, 2021.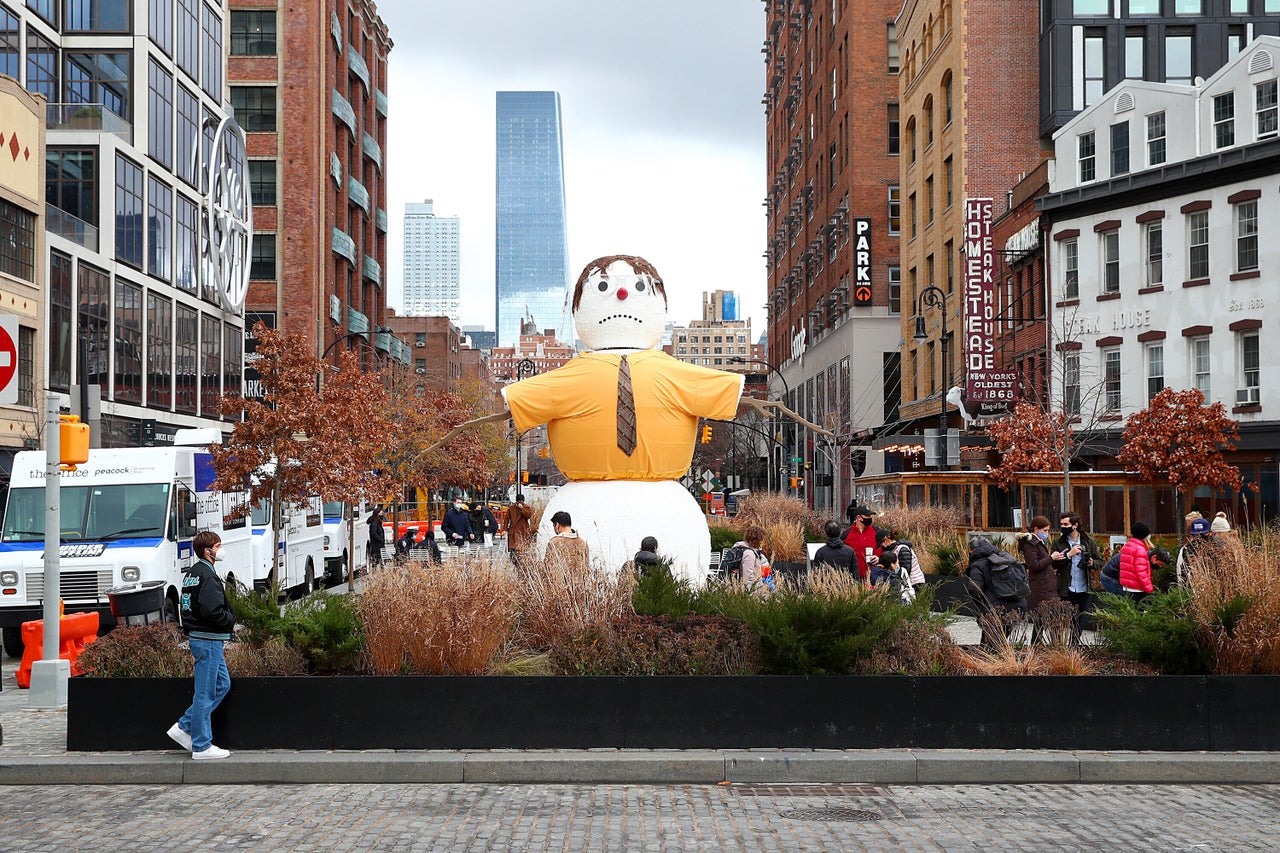 A snowman dressed to look like Dwight Schrute from "The Office" in New York City on Jan. 6, 2021.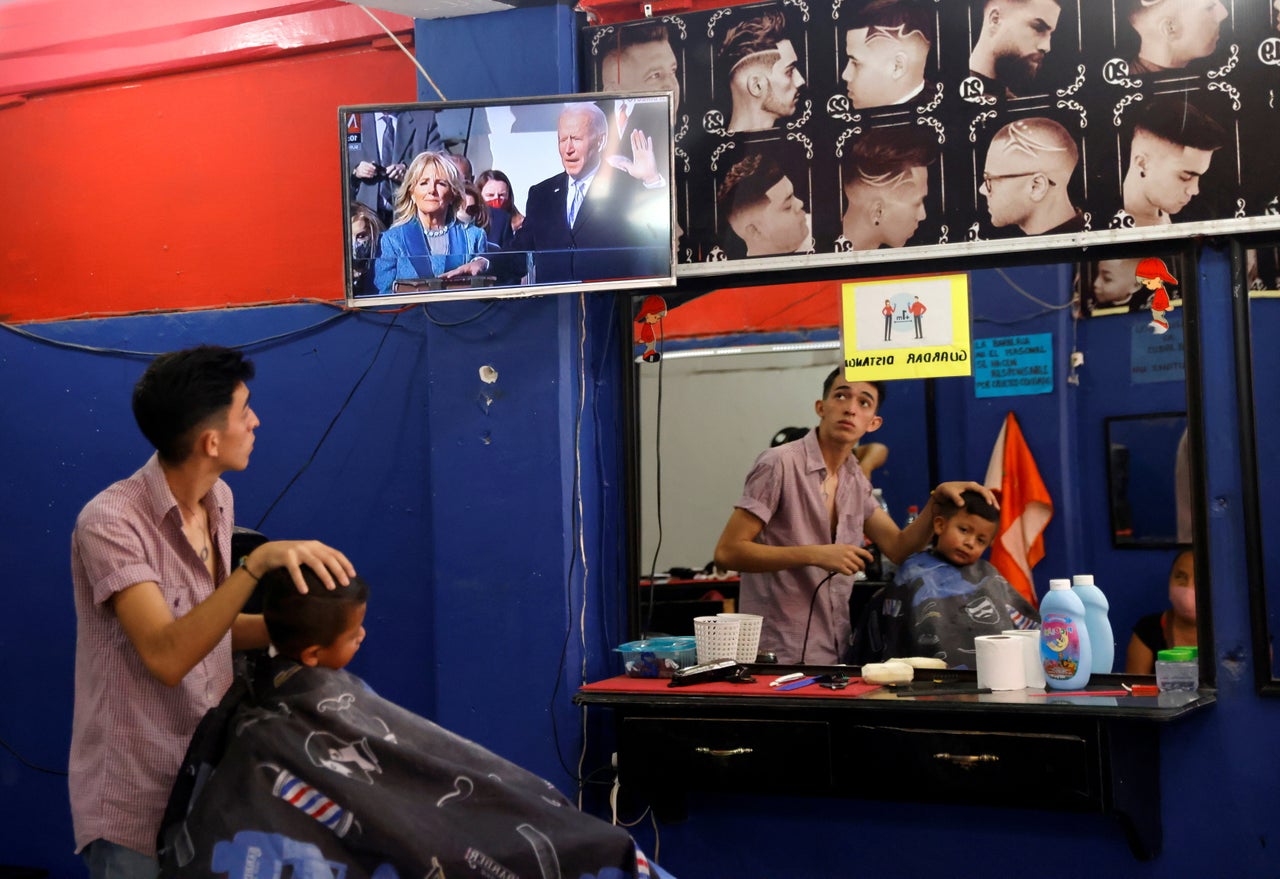 Colombian migrant Gerson cuts a child's hair as Joe Biden is sworn in as the 46th president of the United States on Jan. 20, 2021. He is working at a barbershop in Tapachula, Mexico, to make enough money to continue his travel to the U.S.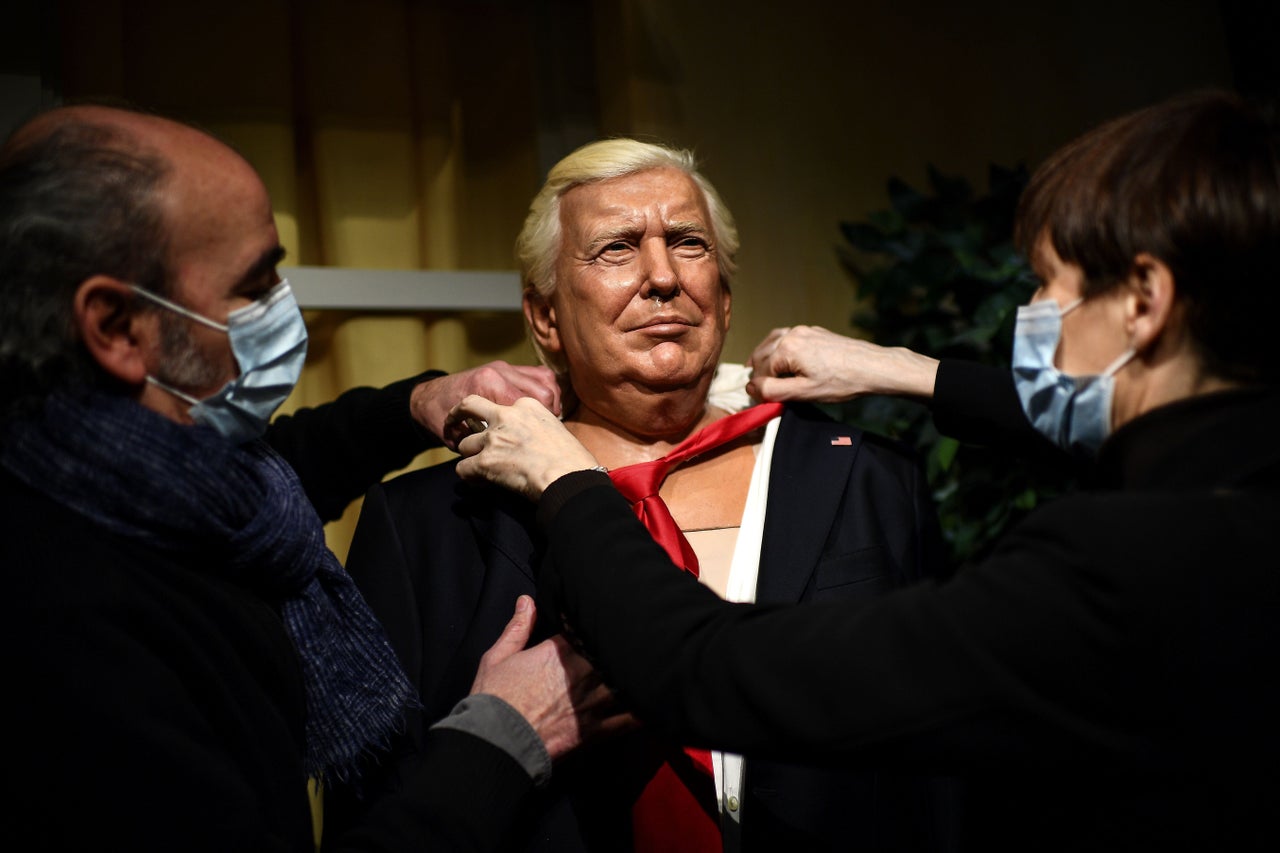 Workers at the Grevin wax museum in Paris remove the necktie of a wax statue of outgoing U.S. President Donald Trump as it's taken away from a display area on Jan. 19, 2021.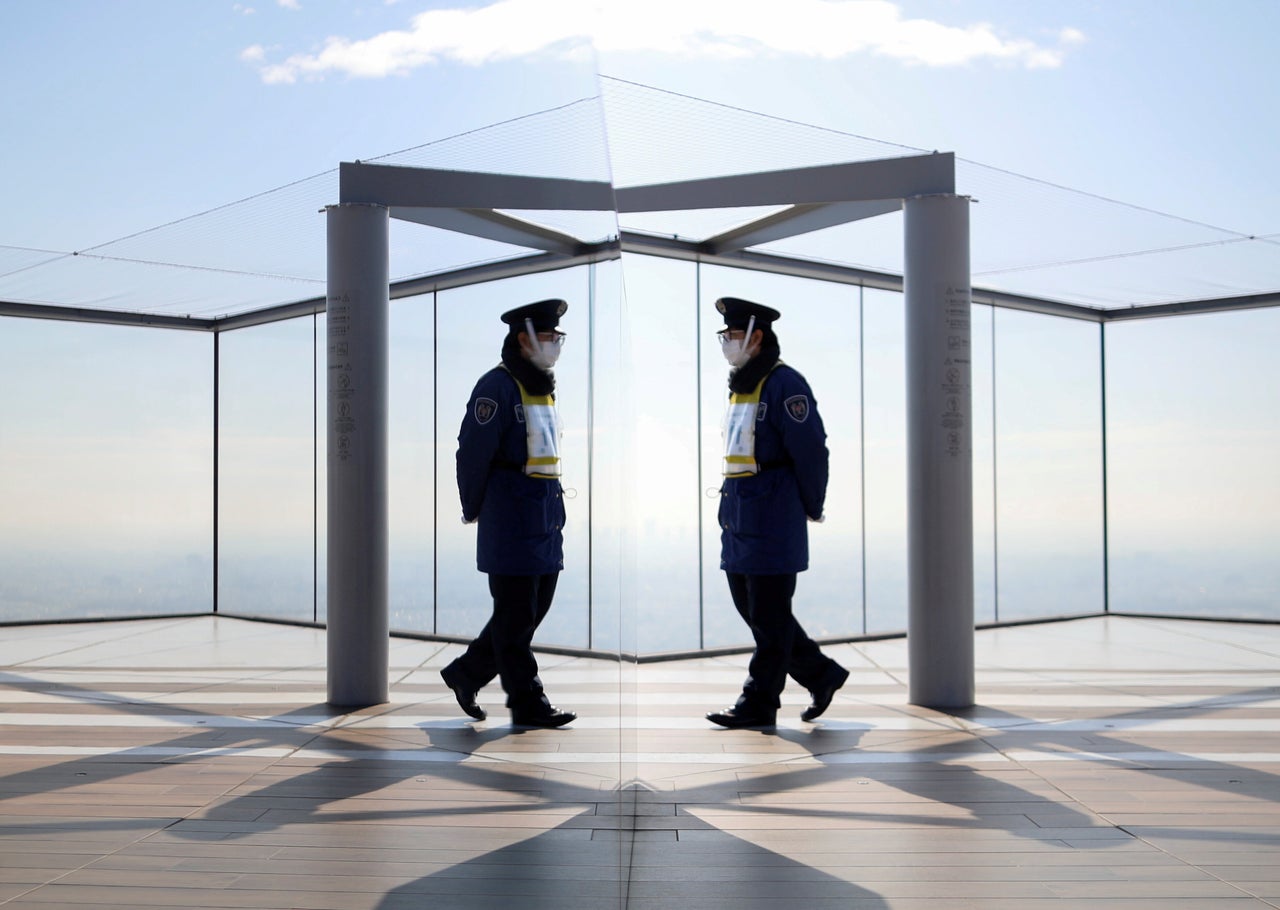 A security guard wearing a face mask is reflected at an observation deck in Tokyo on Jan. 22, 2021.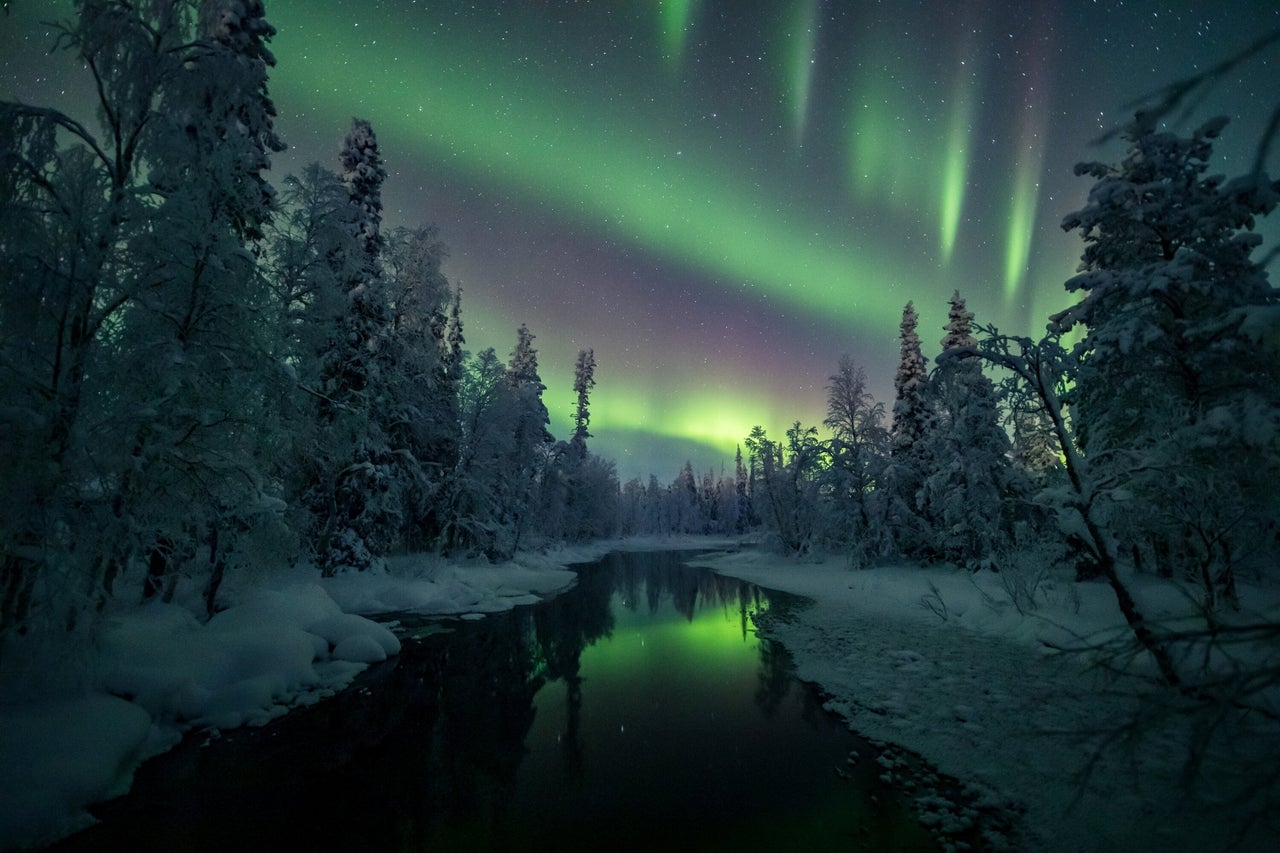 The northern lights appear in the sky over Muonio in Lapland, Finland, on Jan. 18, 2021.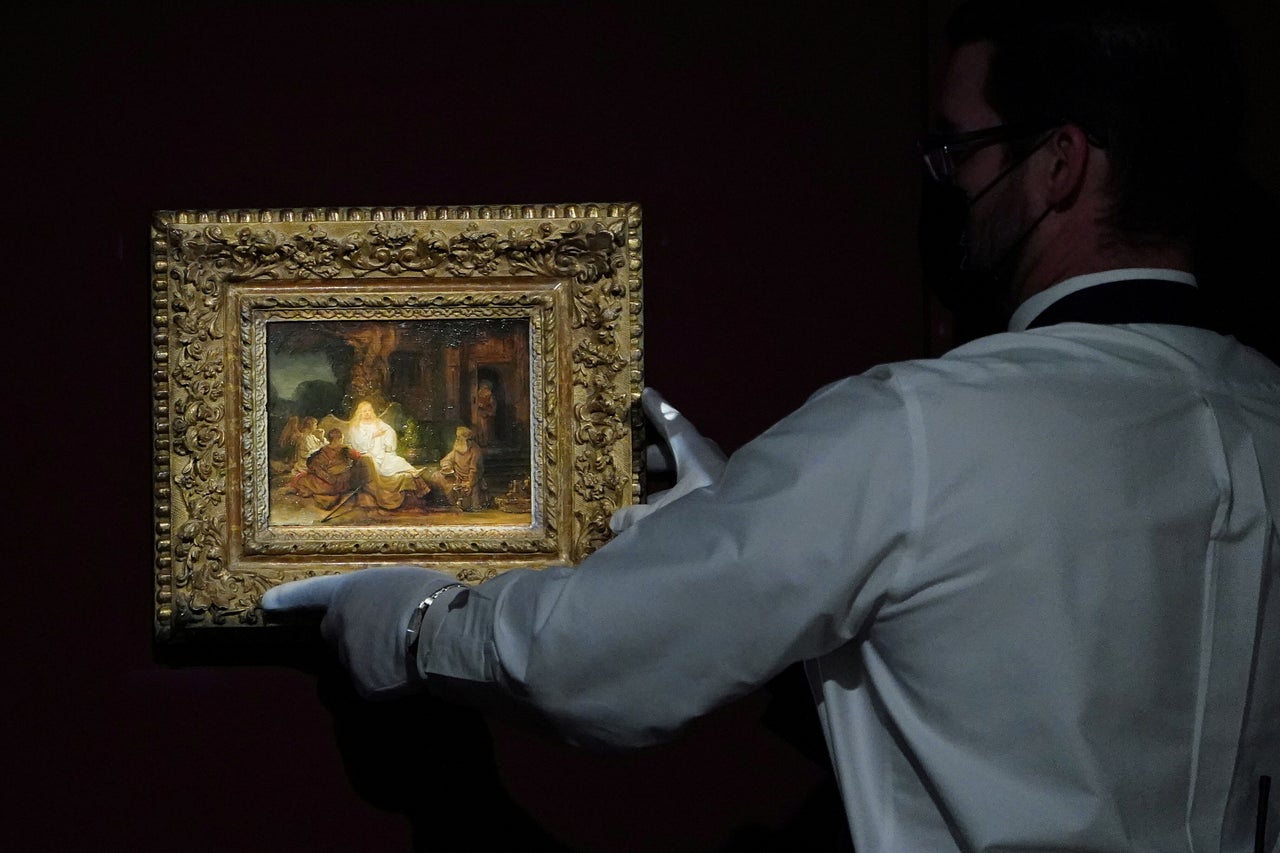 A worker at Sotheby's auctions in New York City puts Rembrandt's "Abraham and the Angels" back on the wall on Jan. 22, 2021, during a preview where the painting is expected to fetch in excess of $20 million.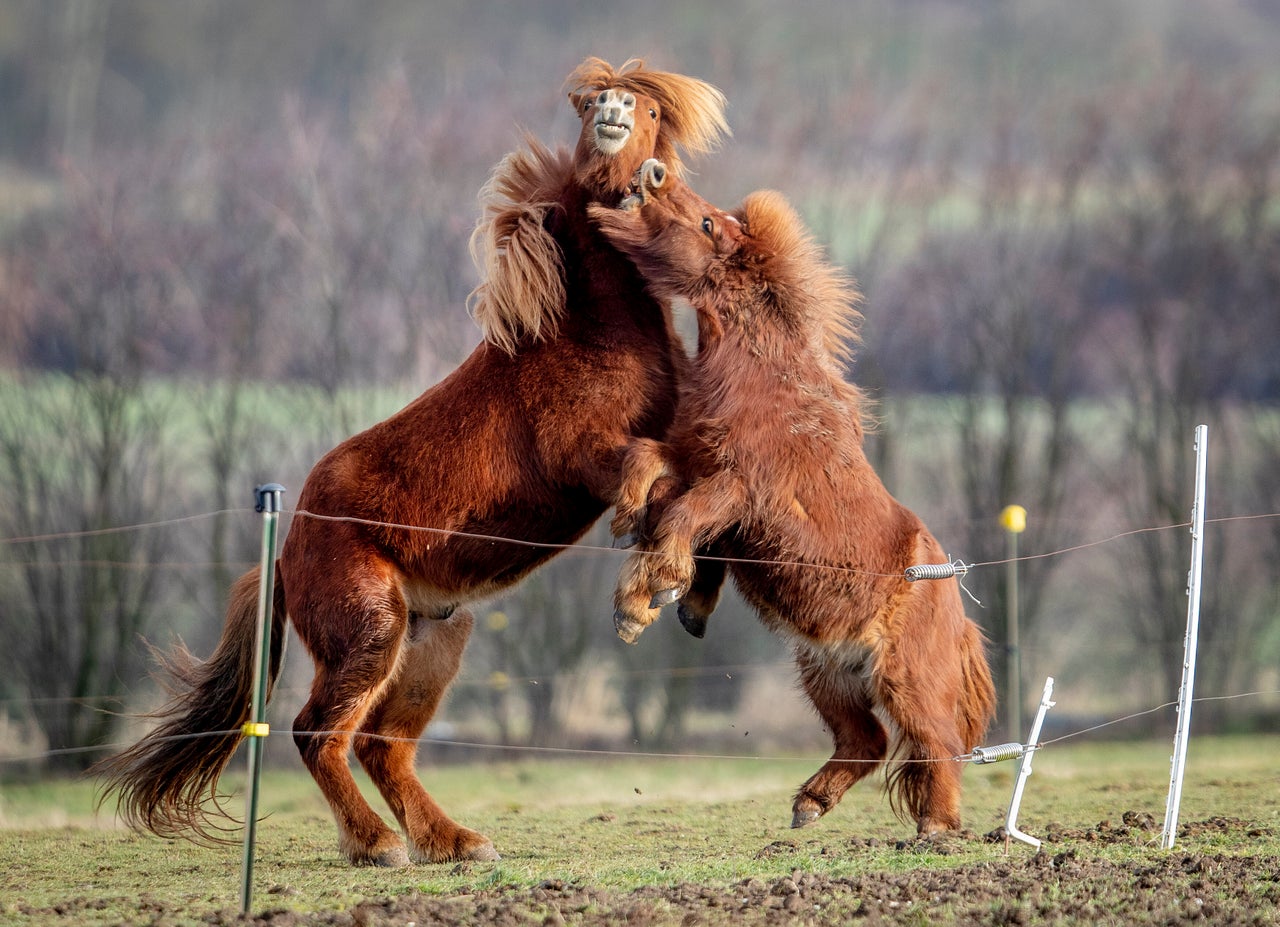 An Icelandic horse, left, and a Shetland pony play at a stud farm in Wehrheim near Frankfurt, Germany, on Jan. 18, 2021.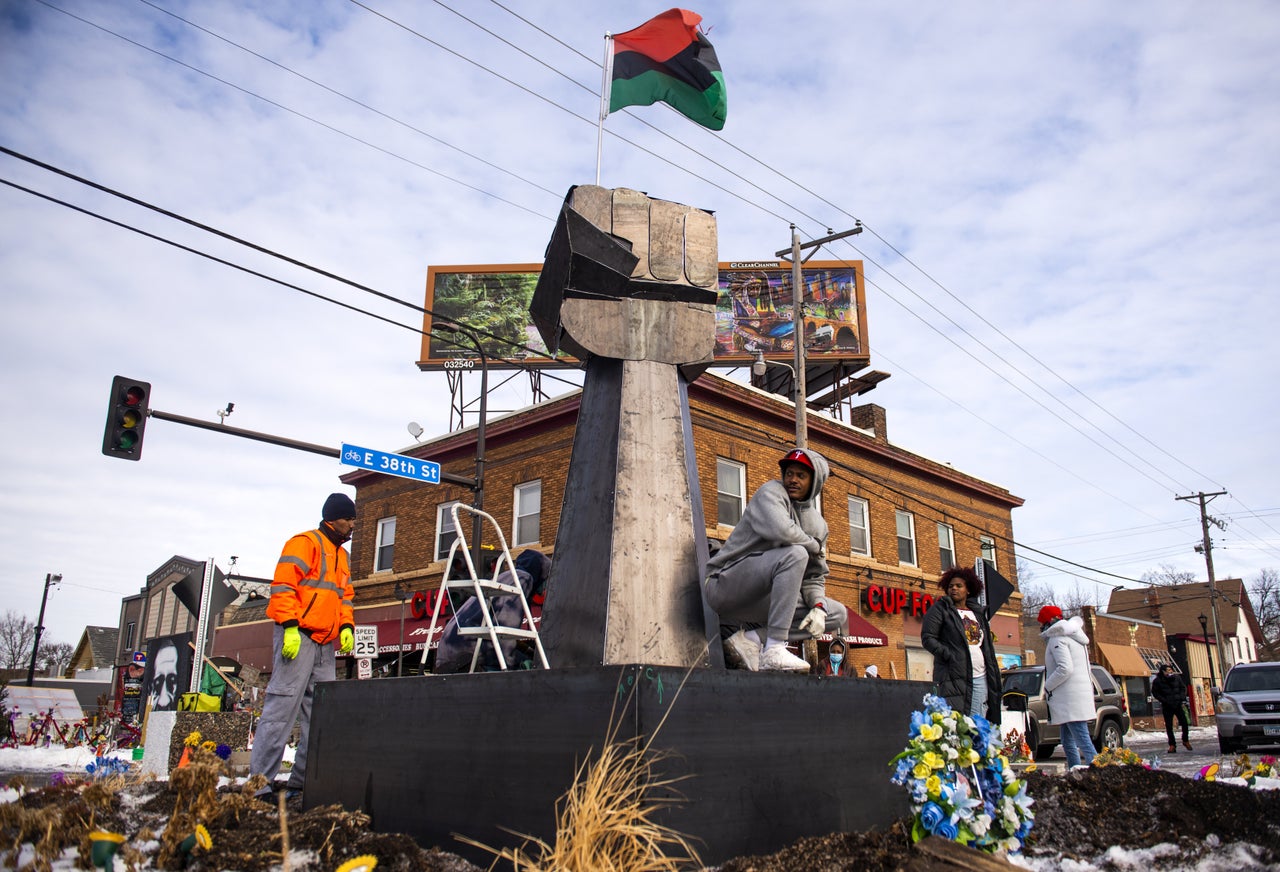 A group of artists and community members install a sculpture of a raised fist at George Floyd Square on Jan. 18, 2021, in Minneapolis.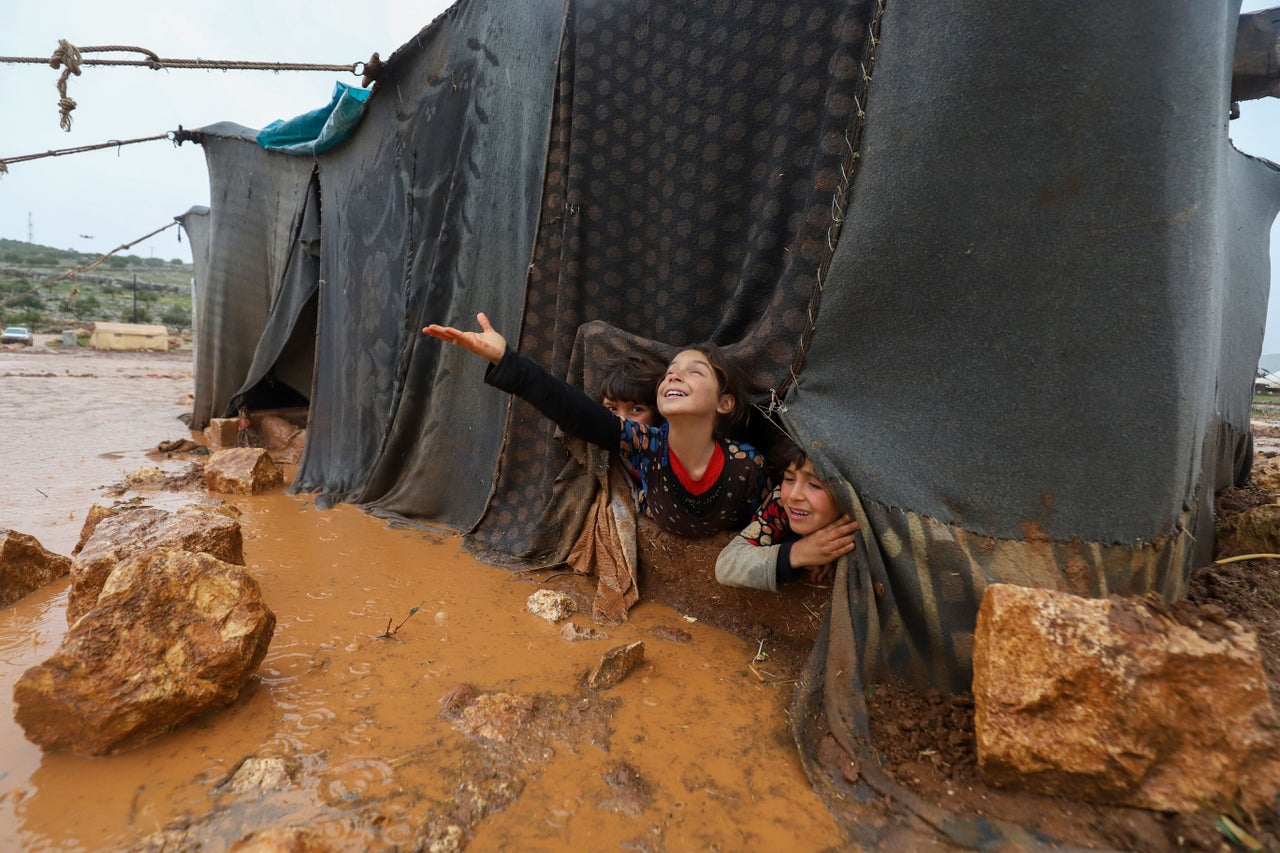 Children play in the Umm Jurn camp for the displaced, near the village of Kafr Uruq, in Syria's northern rebel-held Idlib province, on Jan. 17, 2021.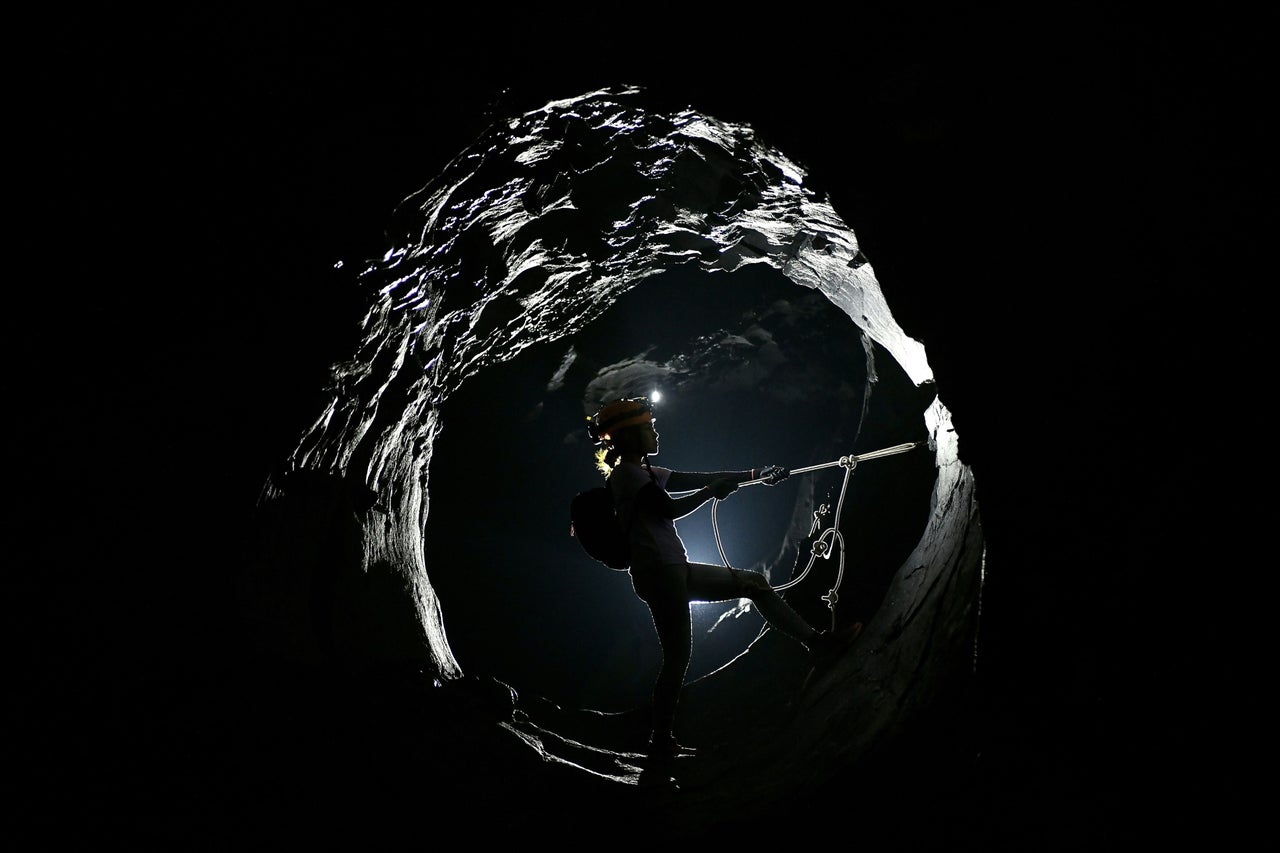 A visitor explores Son Doong cave, one of the world's largest natural caves, during a tour in central Vietnam's Quang Binh province on Jan. 18, 2021.
Popular in the Community