Hollywood has had a long love affair with ghosts. From the silent days on, there have been genuinely scary ghosts and comic ghosts, terrifying everyone from Laurel & Hardy to Bob Hope. In screwball comedies, it was standard for dead mates to return to haunt their spouses, along with ghosts who came back in different bodies, like Joe in "Heaven Can Wait," and uber-romantic ghosts like Jamie in "Truly Madly Deeply," and of course Patrick Swayze's Sam in "Ghost." In honor of Halloween, here's a baker's dozen of ghosts and spirits for baby name inspiration.
Of course we have to start with the friendliest, most familiar, and least scary ghost of all. Casper the Friendly Ghost was created in the late 1930s for a children's book, becoming an animated cartoon in 1945, and was still haunting away in the 21st century. Casper is the Dutch form of Jasper and was one of the three biblical Magi; he has not yet followed his cousin to popularity.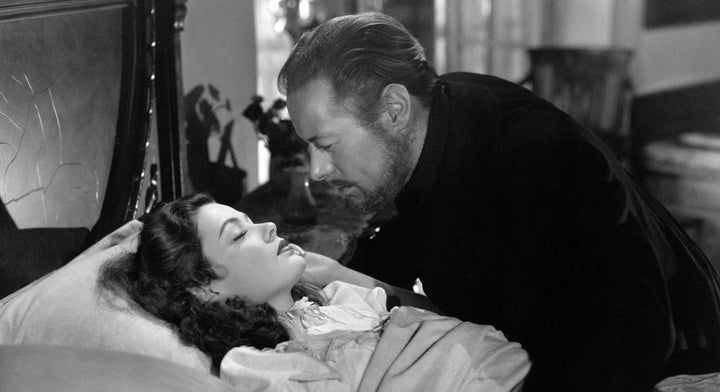 Rex Harrison plays the ghost of the charmingly roguish sea captain Daniel Gregg in the 1947 film "The Ghost and Mrs. Muir," taunting young widow Gene Tierney, who has the presumption to rent his seaside cottage. Daniel, a perennial biblical classic, now ranks at number 10 on the U.S. Social Security list.
In the 1984 movie "All of Me," the spirit of crabby millionaire Edwina Cutwater (Lily Tomlin) enters the body of Steve Martin, with hilarious results. Meaning "wealthy friend," the vintage Edwina is right in line to follow Matilda and Millicent back into the nursery.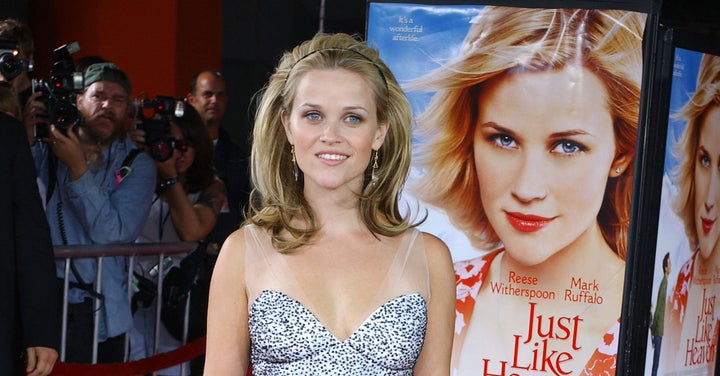 Hard to picture high-spirited Reese Witherspoon as a ghost? Well she's just as spirited when she becomes a spirit named Elizabeth in the 2005 fantasy romance "Just Like Heaven" opposite Mark Ruffalo. Second only to Mary in long-term popularity of girl names, with its distinguished biblical, royal and literary history, Elizabeth is now at number 14.
In the 1945 film version of Noel Coward's classic comedy, "Blithe Spirit," re-married Rex Harrison is haunted by the spirit of his dead first wife Elvira. Elvira was in the U.S. top 1000 until 1981, but hasn't been heard from since, despite the popularity of so many other El-names.
In Harry Potter, Helena Ravenclaw, aka the Grey Lady, returned as a ghost to Hogwarts Castle, becoming the Ghost of Ravenclaw House. The delicate, Shakespearean name Helena, closely associated with Helena Bonham Carter, is now 190 on Nameberry and 502 in the general U.S. population.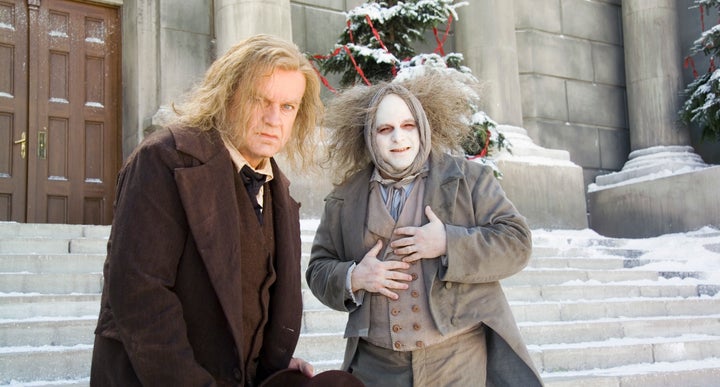 Probably second in literary renown only to Hamlet's father is the ghost of Ebenezer Scrooge's partner Jacob Marley in Dickens' A Christmas Carol, portrayed on screen numerous times. Jacob was in first place from 1999 to 2013 (thanks, Twilight) and is still at number four. But surname Marley is on the rise -- for girls -- now having climbed to number 202 on the SSA's list and 194 on Nameberry.
In 1982's "Kiss Me Goodbye," Sally Field is one of those unfortunate widows whose new romance (with Jeff Bridges' character) is hampered by the appearance of the ghost of her brash dead husband Jolly (James Caan). Jolly -- as merry as it sounds -- is a nickname for Jolyon, a medieval version of Julian, found in The Forsyte Saga novels.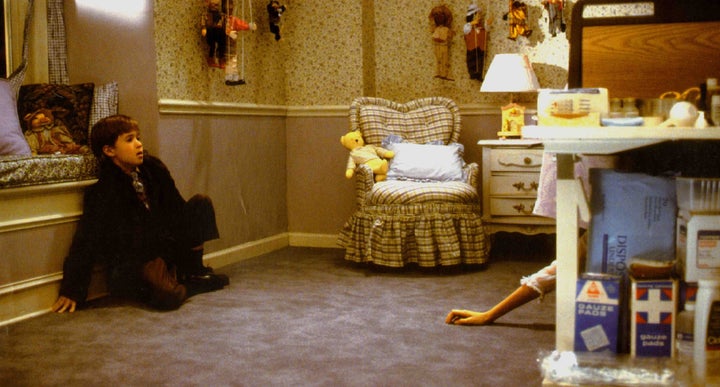 Young Kyra Collins (Mischa Barton) is one of the ghosts who appear to 9-year-old Cole Sear (Haley Joel Osment) in the epic 1999 supernatural thriller "The Sixth Sense." Kyra is the feminine version of Cyrus -- a homonym of Keira -- that has been on the list since 1970 and is now at Number 485.
The 1988 film "High Spirits" is one of several fantasy comedies centered around a haunted castle. This time it's a youngish Liam Neeson playing ghost Martin Brogan. In limbo for a while, Martin is now making a strong comeback, having risen to number 262.
Murdoch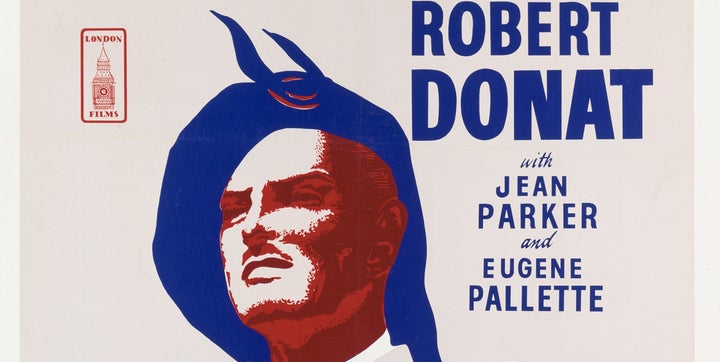 In the 1930s British comedy "The Ghost Goes West," a ghost named Murdoch Glourie, haunting a Scottish castle, goes along when a crass American family attempts to move it to Florida. Hilarity ensues. Murdoch is a rarely (if ever) used Scottish surname, associated with Australian newspaper mogul Rupert (born Keith) and writer Iris. Its meaning relates to the sea.
Harry Potter's poor Myrtle Elizabeth Warren, aka Moaning Myrtle, is a ghost who haunts the girls' bathroom at Hogwarts School, where she died. The long-lapsed name Myrtle might have a chance of a comeback as a nature name -- myrtle is a plant associated with love, peace, fertility and youth.
Based on an Oscar Wilde short story, The Canterville Ghost, in which Sir Simon of Canterville has been haunting his family castle since the 17th century. Simon is an appealing biblical name with many strong literary and real-life associations: now at number 231 on the Social Security list and 99 on Nameberry.