Before the welcome downpour of anticipated fall books rolls in (a new Jonathan Franzen novel? The conclusion to Elena Ferrante's tear-jerking series? We'll be spending the latter half of 2015 huddled up inside, thankyouverymuch), we recommend basking in the excellent stories that've already been published this year. Kazuo Ishiguro's unexpectedly spare fable about love and memory is a must-read for fantasy fans; Maggie Nelson's fluid memoir that rejects both plot and gender pronouns is as moving as it is thought-provoking.
Below, we explore these and other novels we've loved this year.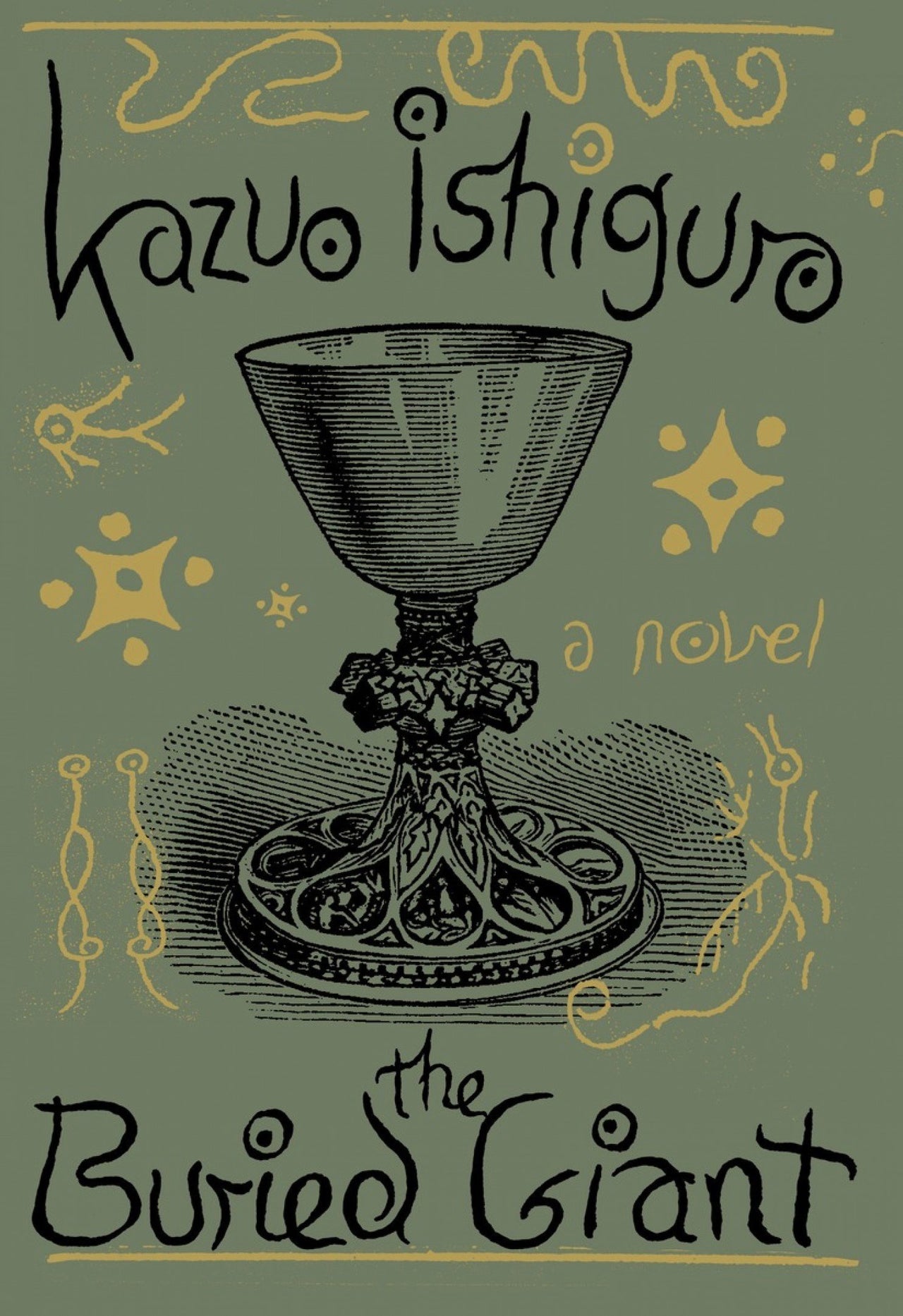 The Buried Giant by Kazuo Ishiguro
"Set in Arthurian Britain circa 500 A.D. -- a historical period we know little about -- it follows an old married couple that hopes to restore their lost memories, as they and their neighbors seem to be suffering from a collective amnesia.
Axl and Beatrice are granted permission to leave their town, and early on in their journey they encounter bloodthirsty pixies, a once-fierce dragon made weak with age, a passionate warrior who harbors a lust for vengeance, and a stubborn boatman whose route leads passengers to an Eden-like mythical land. They soon learn from a weak, old Sir Gawain (the Green Knight, that is) that the dragon's enchanted breath is the source of their hazy thinking.
Fantastical plot devices aside, Ishiguro would characterize his novel as an extended metaphor for the way social memory functions -- be it the way a nation tries to forget a war, or a married couple attempts to recall the details of their wanton first dates."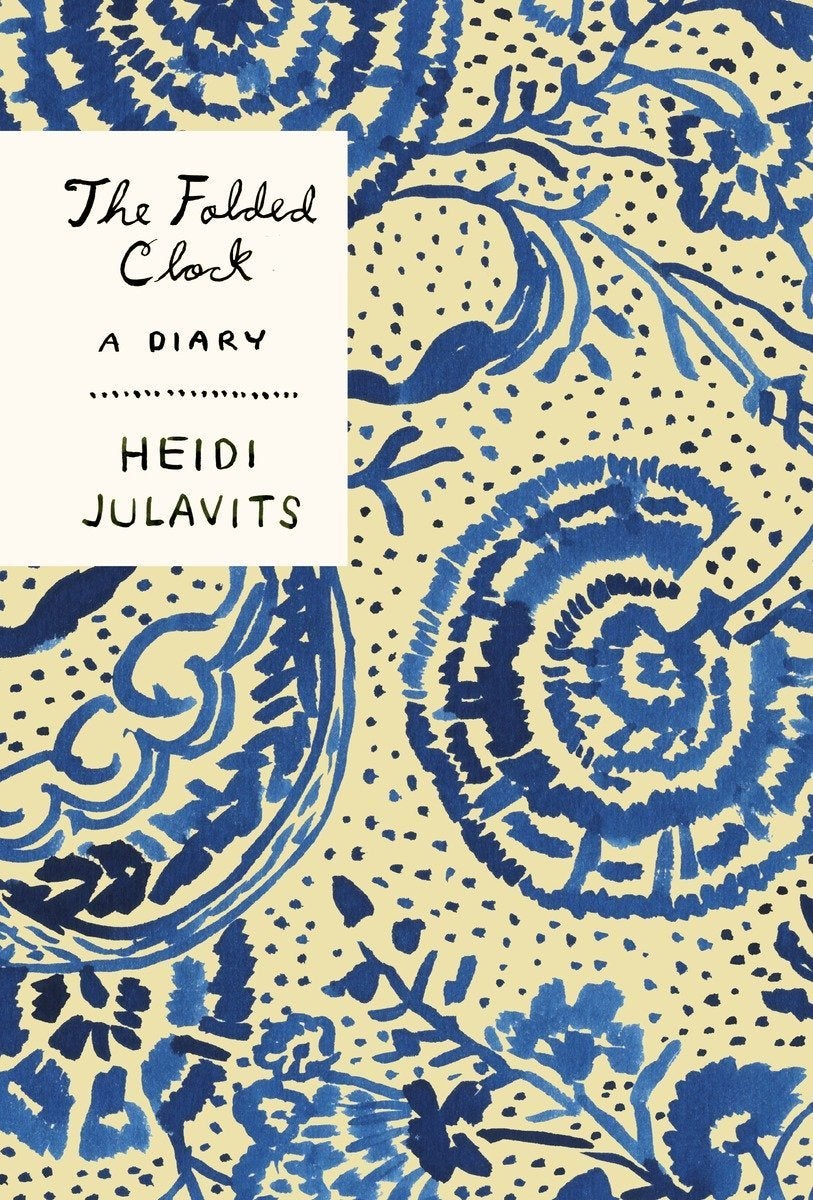 The Folded Clock: A Diary by Heidi Julavits
"Heidi Julavits felt trapped. While vacationing in Germany with a friend, she reluctantly set out on a drive up a narrow, icy road. The further they travelled, the steeper and riskier the climb became. Terrified by her inability to change course -- the road had shrunken to the narrow width of the car -- she panicked. The potentials of the day had suddenly been reduced to a binary fate: they'd make it to their destination, or they wouldn't. As soon as she was able to turn around, thanks to a widening near a tunnel, she did. In her new book, The Folded Clock: A Diary, she likens this incident to the experience of novel writing, an act she finds suffocating
When asked why she wanted to write a plotless story -- a diary -- Julavits said it felt true to how we live. 'I do feel like we move through space and information differently now,' she said. 'We do it every day. You're linking. There's a link. Everything has a link. There's a link buried in whatever you've read. Things suddenly go off in these unexpected zig-zags through virtual spaces, which are kind of story spaces that you create for yourself as you navigate. There's no plot to that. There is a type of linkage, but it's a different type of linkage. That's what I was trying to capture, or come to terms with.'"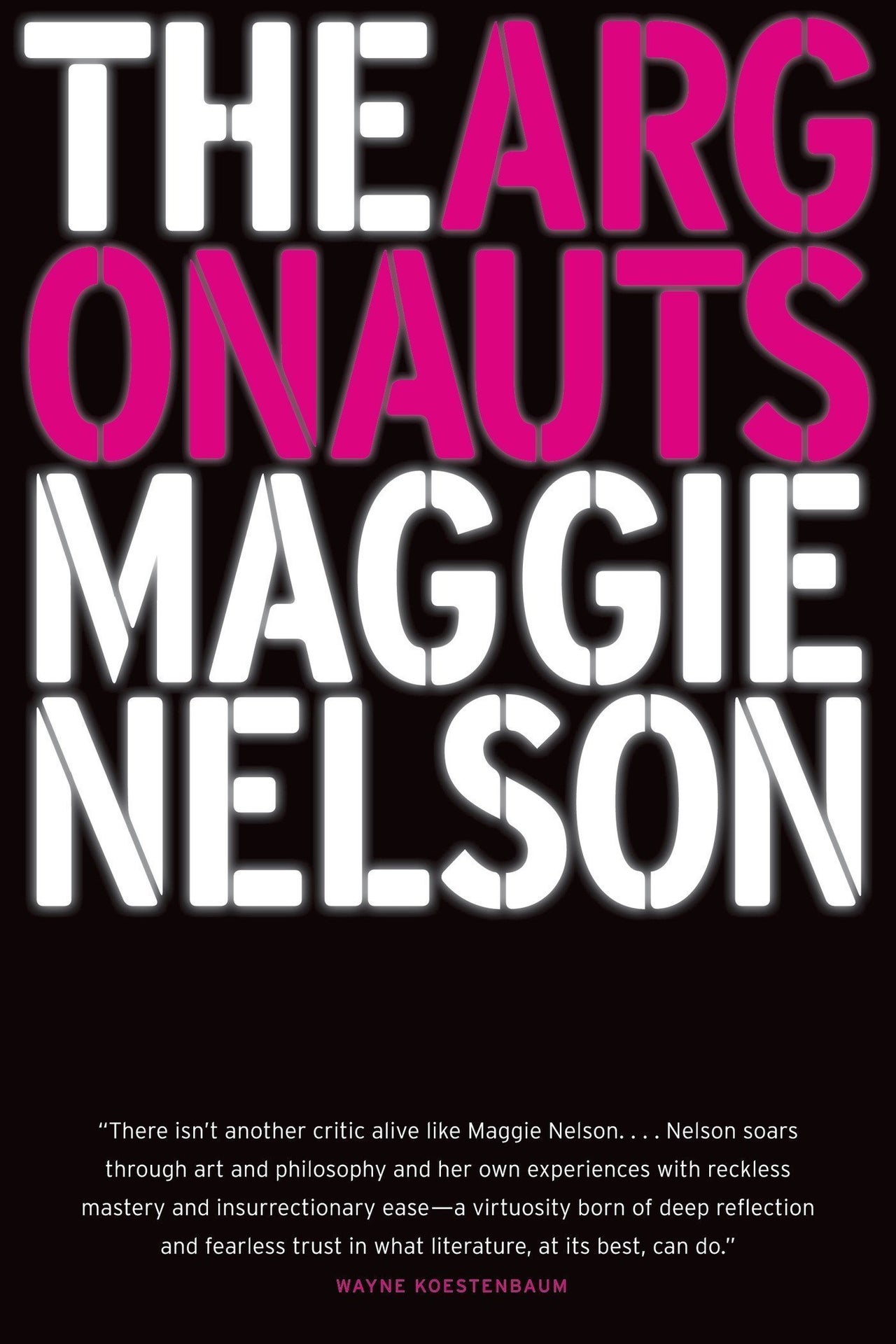 The Argonauts by Maggie Nelson
"As a poet, Maggie Nelson is concerned with the sufficiency of words -- their ability to accurately convey how we feel, and who we are. As a visual artist, her partner Harry Dodge is less convinced. So when the two met and fell in love, a life event that her new memoir, The Argonauts, centers on, Nelson began to question her allegiance to language. 'Words,' she notes, 'change depending on who speaks them; there is no cure.'
Most of the words she examines, positing their inadequacy along the way, are used to describe sex or gender, directly or indirectly. She's saddened by Harry's inability to publicly convey a gender-fluid identity -- born Wendy Malone, the artist has undergone a handful of name changes.
Nelson's writing is fluid -- to read her story is to drift dreamily among her thoughts. And, although some of her assertions are problematic, she masterfully analyzes the way we talk about sex and gender."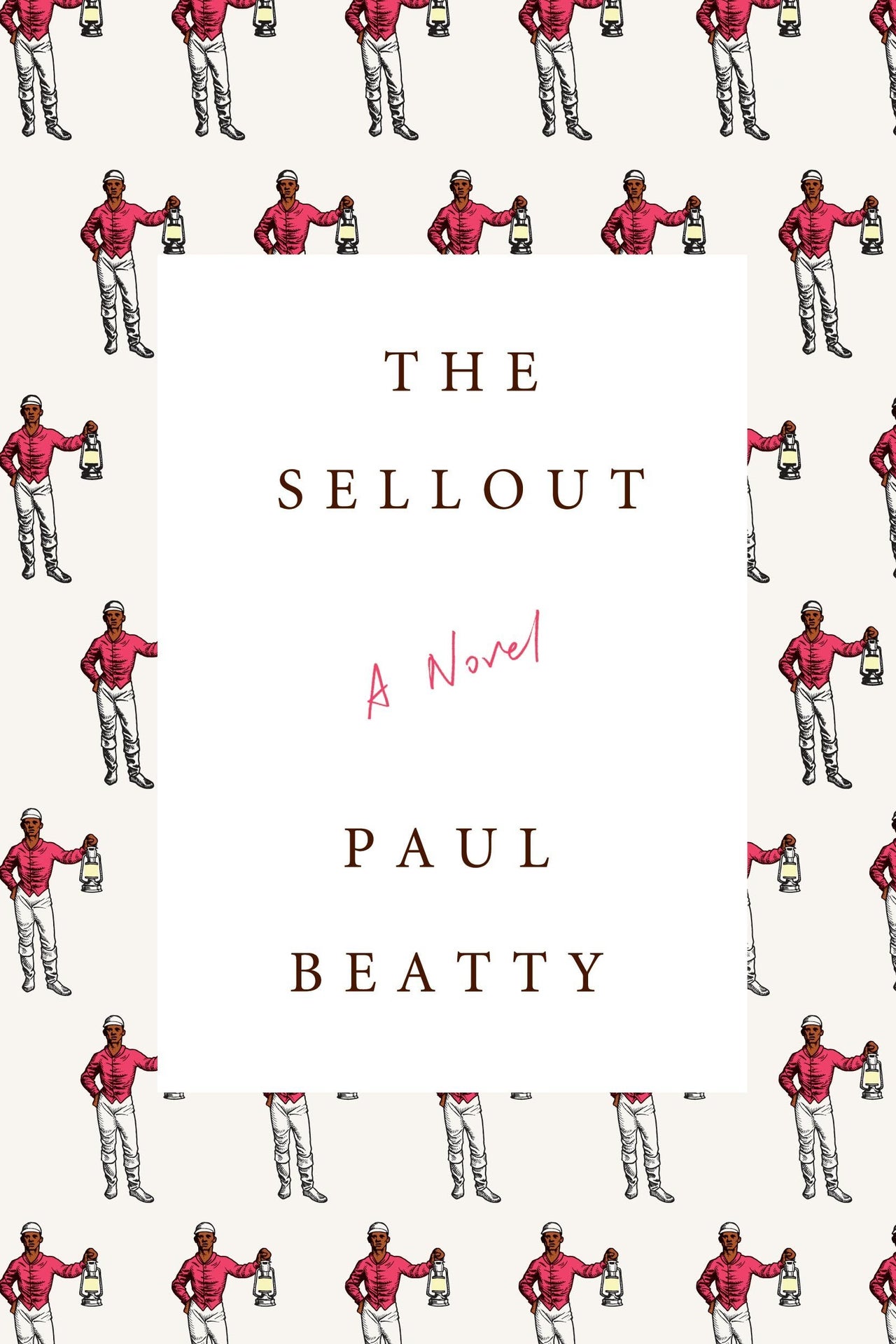 The Sellout by Paul Beatty
"The Sellout is a hilarious, pop-culture-packed satire about race in America. Beatty writes energetically, providing insight as often as he elicits laughs. [...] Beatty is at his best when parodying attempts to correct racial prejudices from within the ivory tower.
In the lyrical prologue, Beatty's protagonist turns a snarky, discerning eye toward Washington, D.C., observing that the city is supposed to look like ancient Rome, 'that is, if the streets of ancient Rome were lined with homeless black people, bomb-sniffing dogs, tour buses and cherry blossoms.' He's waiting for his case -- 'Me v. the United States of America' -- to be heard by the Supreme Court. When standing before the jury, ready to outline the complex injustices committed against him over the course of his lifetime, he wonders why there's no legal gray area between 'innocent' and 'guilty.' He thinks, 'Why couldn't I be 'neither' or 'both'?'"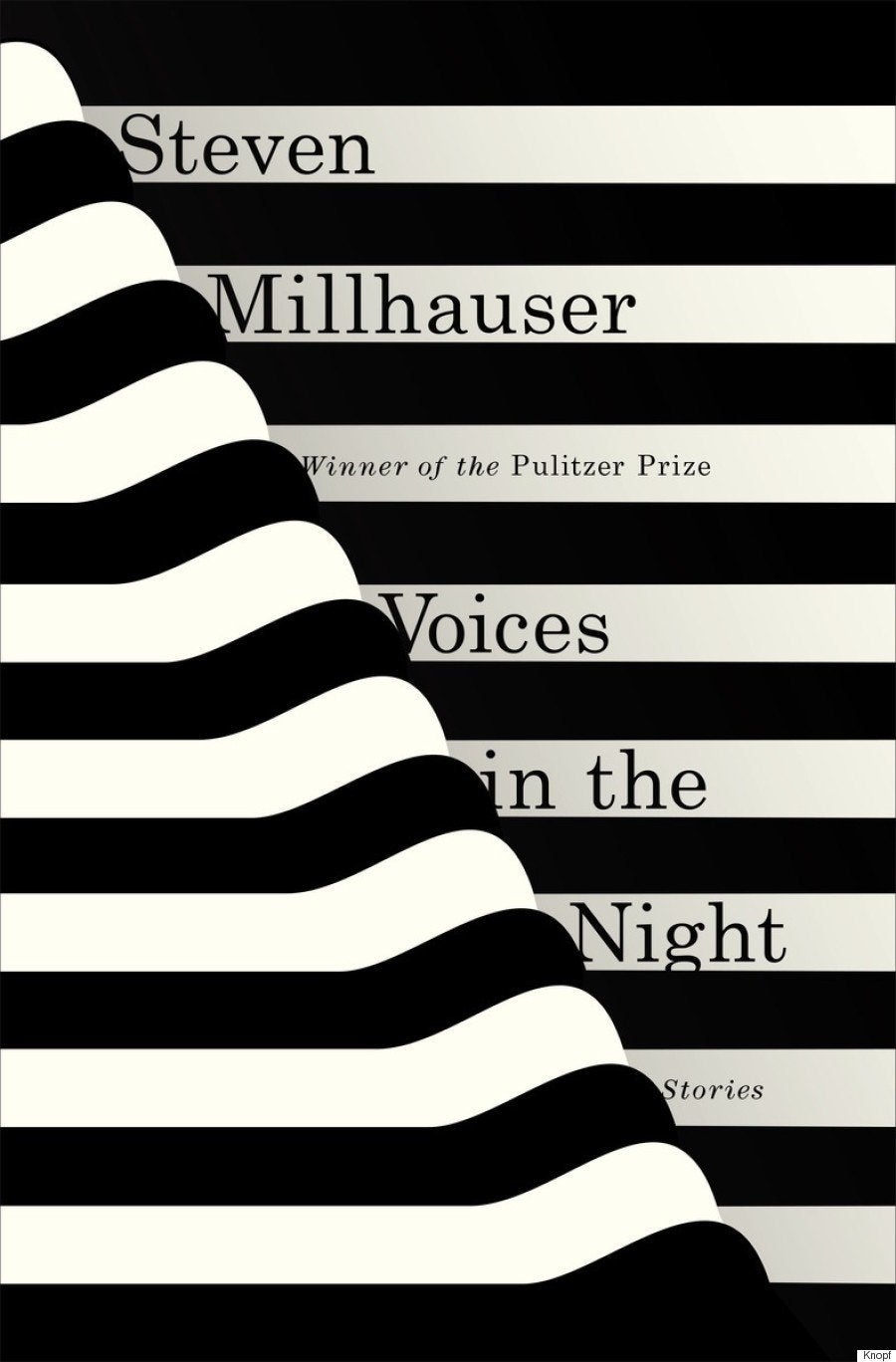 Voices in the Night by Steven Millhauser
"The towns in Steven Millhauser's stories are haunted. The characters -- nearly all of them -- are frenzied. They see phantoms, they fixate on surreal happenings, they hear voices in the night. But Millhauser isn't a horror writer; his latest collection elegantly toes the line between the real and the surreal, and many of the stories examine how we attempt to collectively explain the unexplainable.
Like Fox Mulder, or even Wes Anderson, Millhauser is a delightfully playful truth-seeker who uses factual language not as a definitive descriptior, but as a jumping-off point for fuller understanding."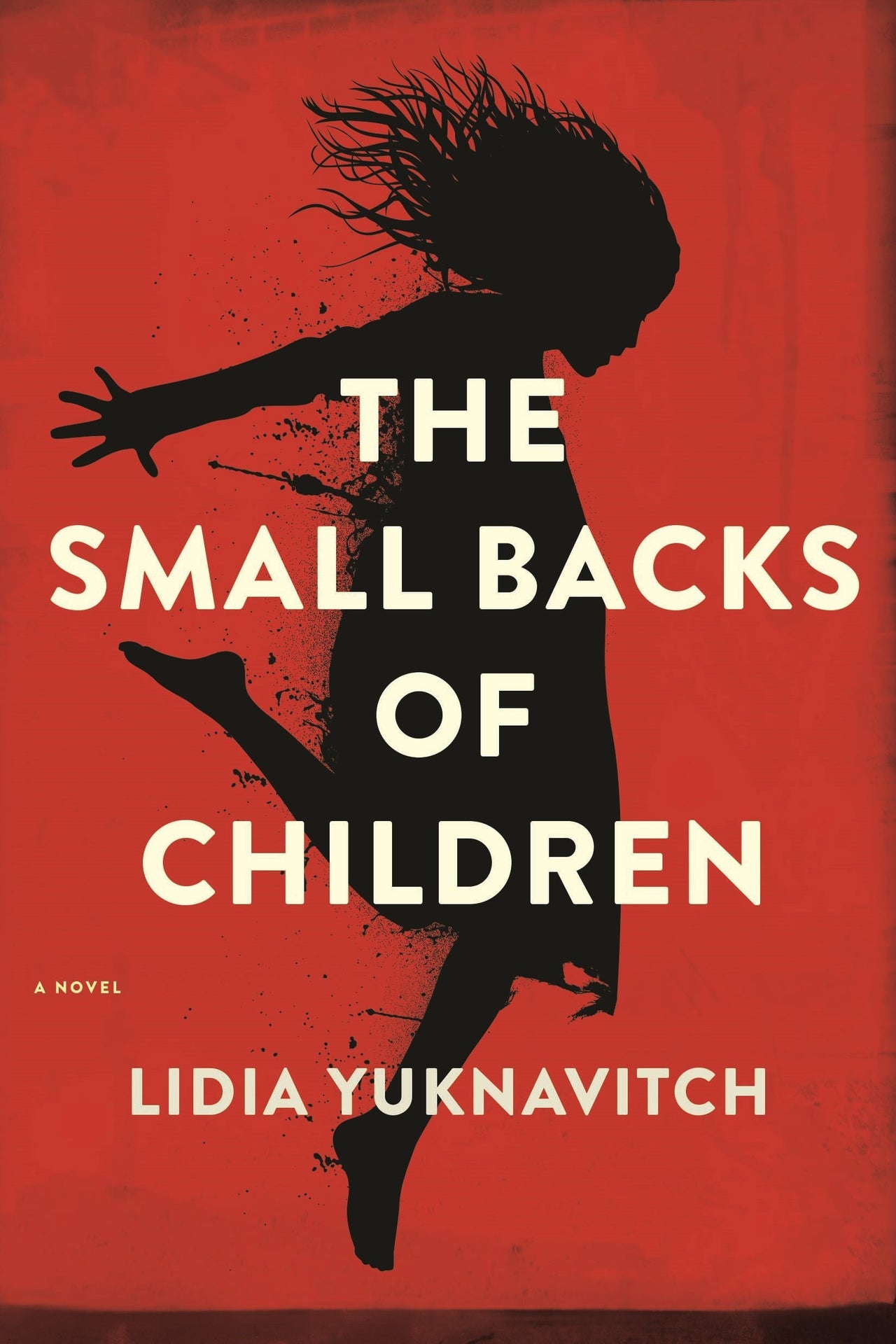 The Small Backs of Children by Lidia Yuknavitch
"A vulture looms over a wisp of a child, curled up and limp. It's a striking image, taken during a Sudanese famine in the '90s; so striking that the photographer, Kevin Carter, won the Pulitzer Prize for taking it. Not long after, he committed suicide. Some say the horrors he witnessed abroad were responsible for the tragedy.
Before his death, Carter was criticized for opting to frame a photo rather than assist its starving subject. Questions were raised about the ethics of war reporting, not least among them: does raising awareness actually contribute to a solution?
In her new novel, The Small Backs of Children, Lidia Yuknavitch creates a similar character, a photographer who by chance snaps a perfectly emotive image of a girl in Eastern Europe, where there's violence without war, persistent but unacknowledged elsewhere."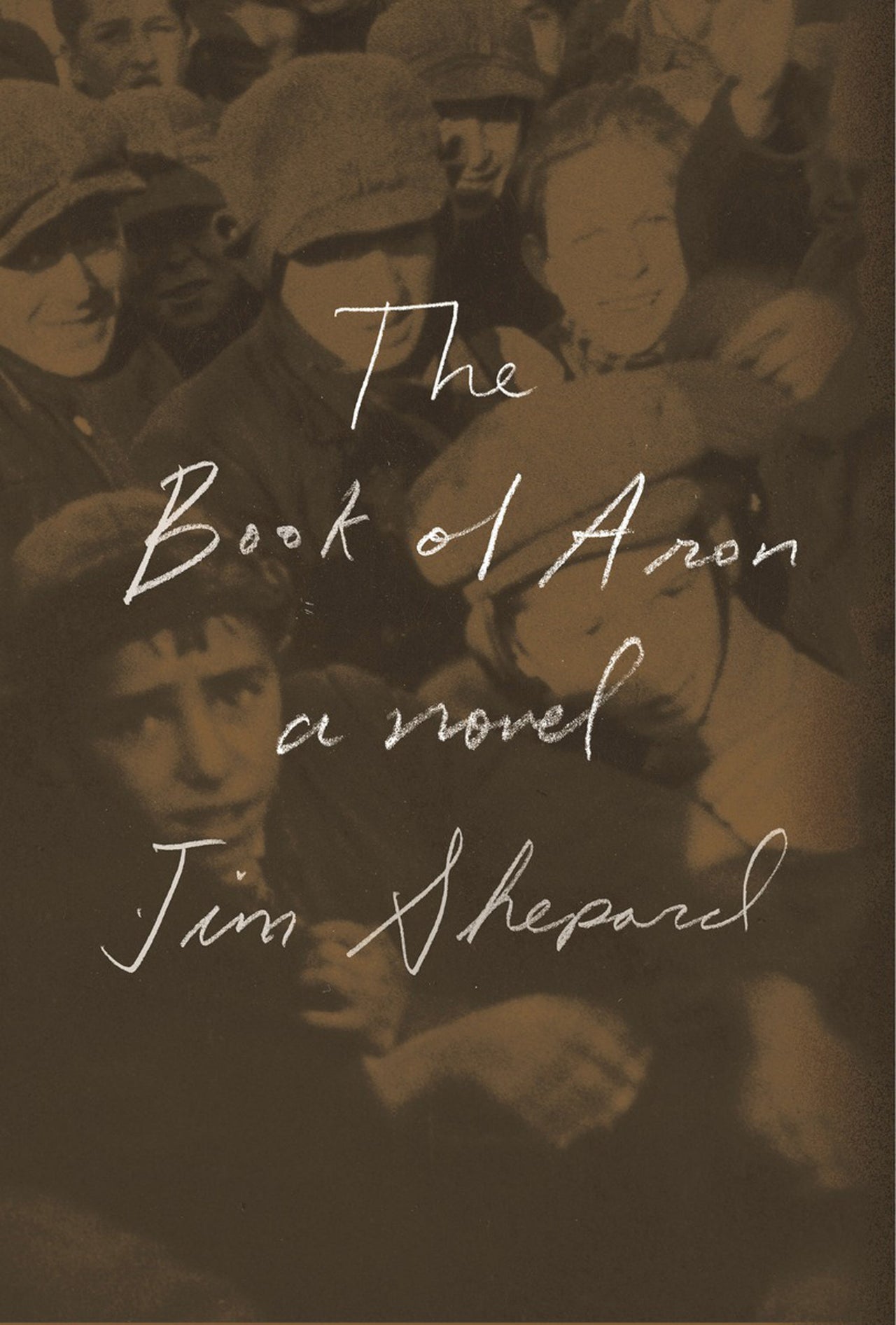 Book of Aron by Jim Shepard
"Shepard's gift for drawing out the most elemental, human narratives against a backdrop of tremendous scale reaches its apex in The Book of Aron, a haunting novel told from the perspective of a young boy struggling to survive in the Warsaw ghetto in the final, grim years of Nazi power."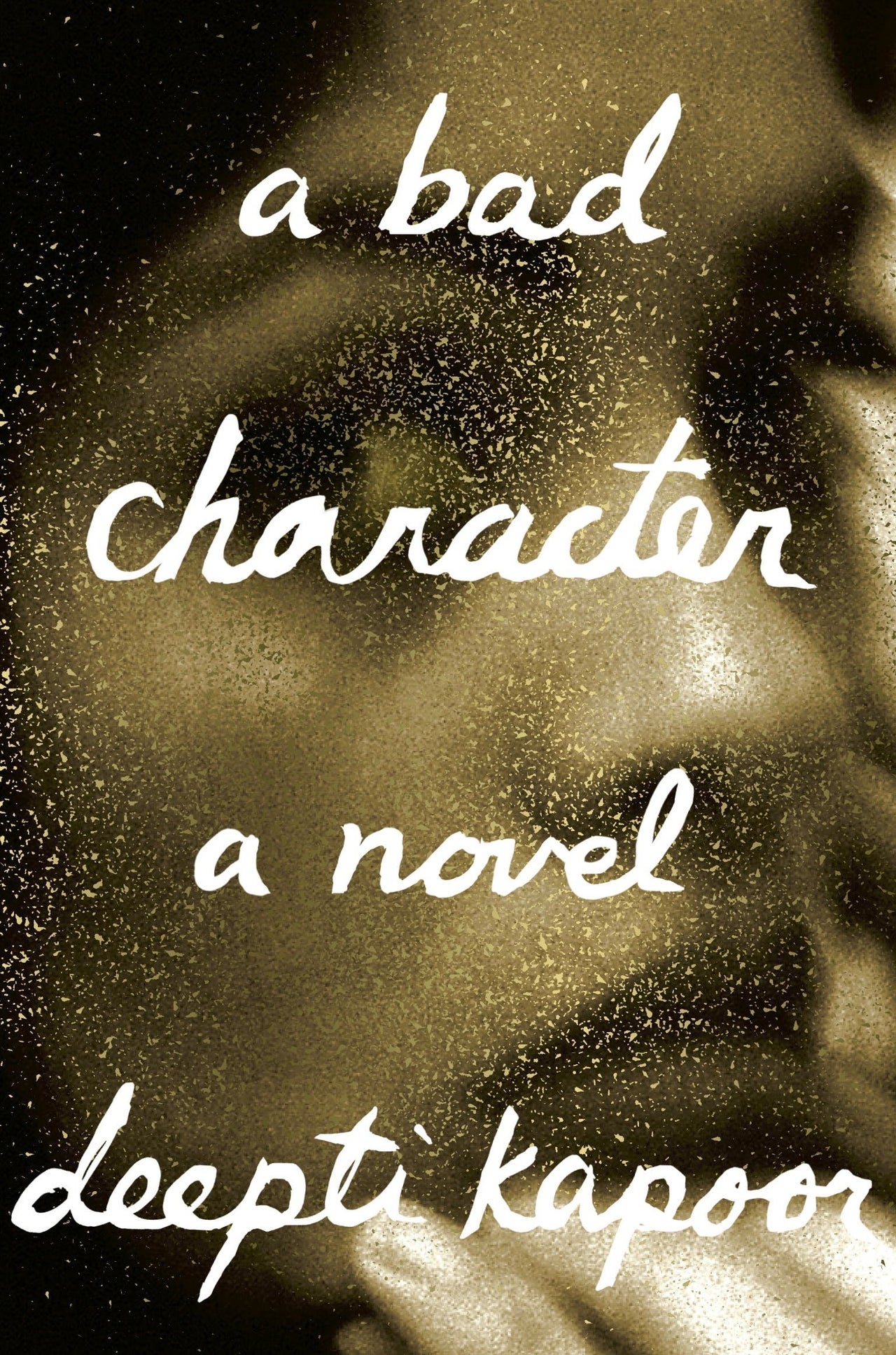 A Bad Character by Deepti Kapoor
"'These words are his cremation,' says the woman narrator of A Bad Character, of the boyfriend we've learned is dead in the first line of the novel. Deepti Kapoor's debut novel smolders with the submerged rage, pain, abandonment and erotic desire that drive her heroine, Idha; it's a paean to a relationship already in ashes, and to a beloved now gone beyond recovery[....]
"The great strength and vitality of Kapoor's novel lies in the episodic, mercurial narration; her writing has the flexible, lyrical cadence of a prose poem, flitting lightly from scene to scene to scene in a matter of sentences. This artful rendering of her narrator's psyche allows her to make striking juxtapositions that gracefully elicit her recurrent motifs and underlying themes. If the book ever lags, it's when these vignettes seem to slip into long strands of narrative or extensive exposition, as Kapoor's blunt, searing language is at its most compelling in these brief, scattered glimpses."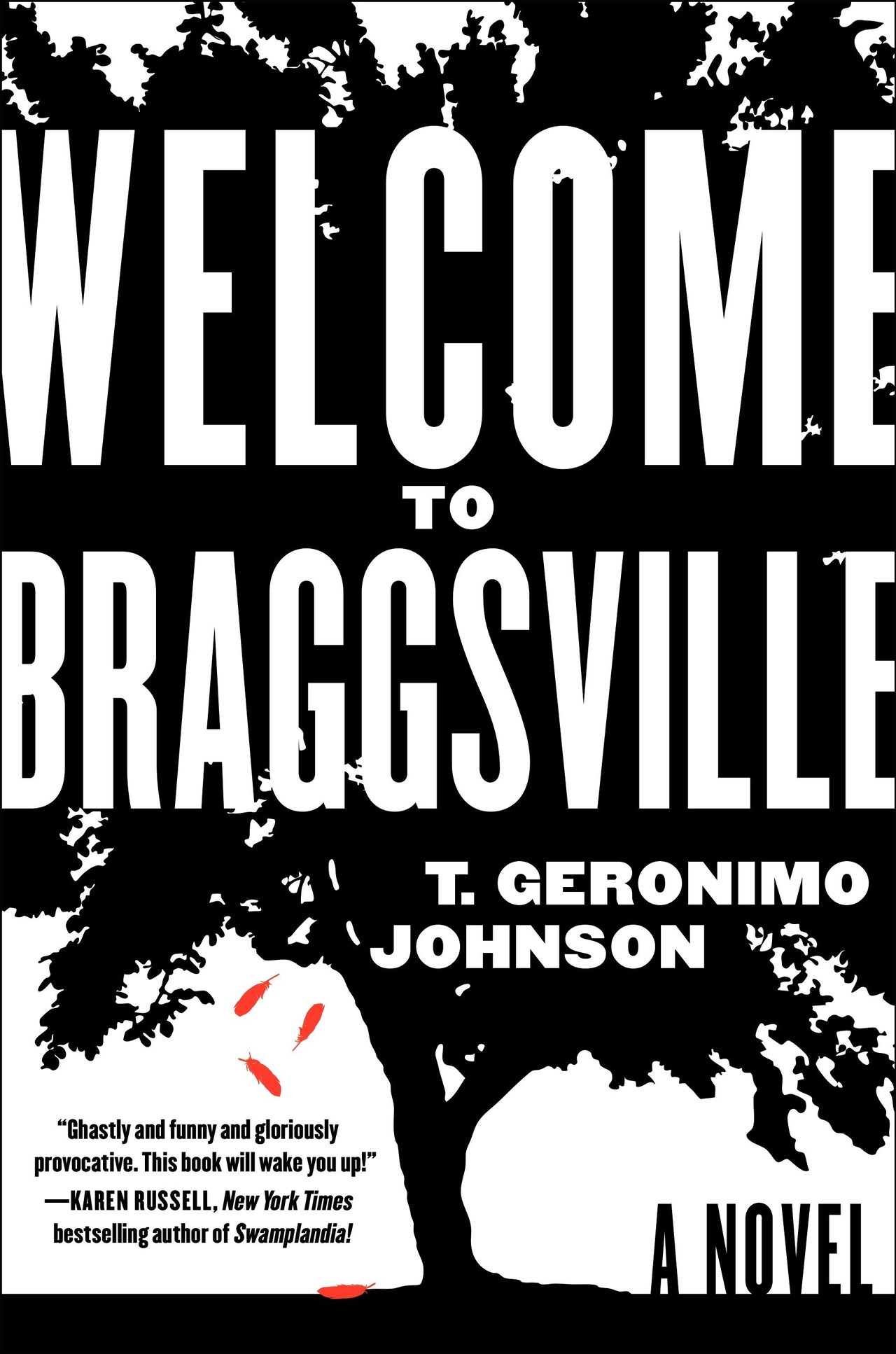 Welcome to Braggsville by T. Geronimo Johnson
"Even the title of T. Geronimo Johnson's second novel, Welcome to Braggsville, drips with morbid humor. Who, exactly, is welcome in the small Southern town of Braggsville, Georgia? At first, at least in the eyes of innocent college freshman Daron Davenport, everyone is equally welcome -- until he has cause to question that equality. In acute, tragicomic fashion, Johnson turns this tale of a misbegotten college student protest of a Civil War reenactment into a subtle exploration of identity, personal narrative, collective narrative, racism, academic elitism and far more [....]
Braggsville deftly pokes and prods at the innumerable dark corners of American racial conflict and identity politics, not content to let self-satisfied lefties or placidly 'coexisting' Southerners sit easily with their part in ongoing injustice. Blame lies nowhere and everywhere, and he pulls it all out with a sharp eye and wit that lets nothing escape."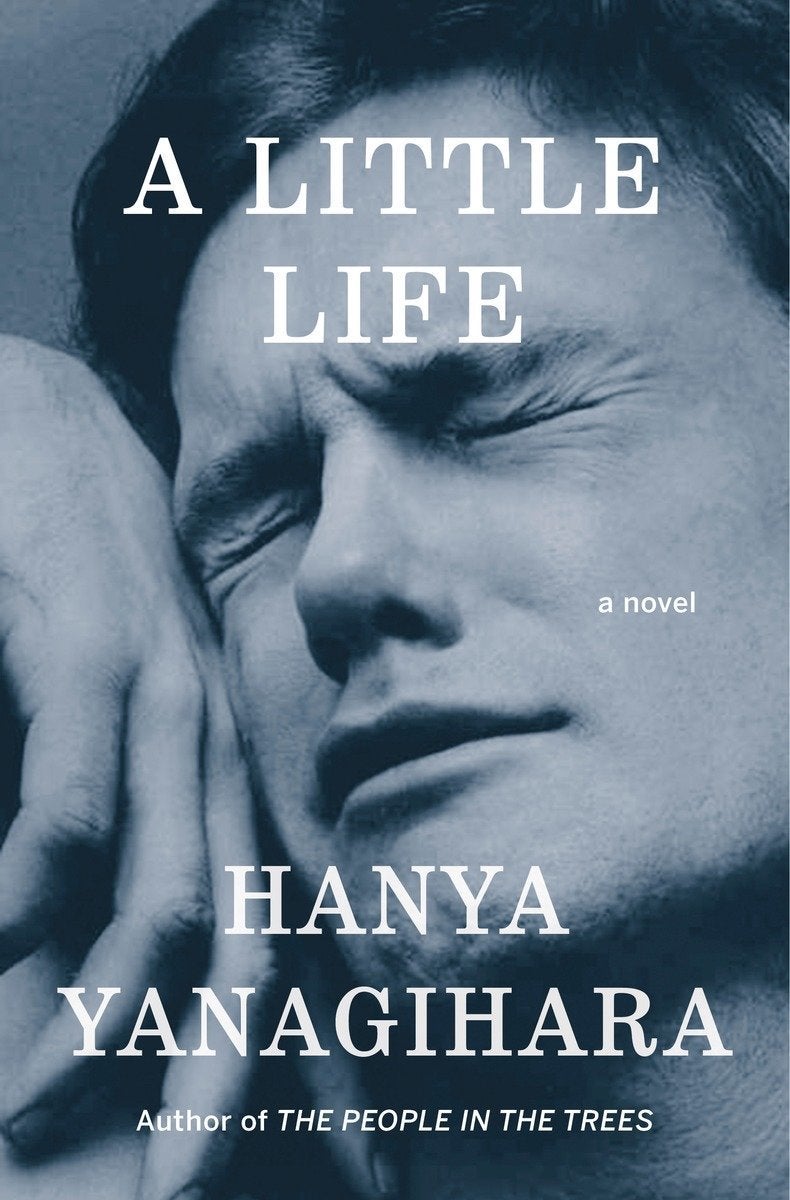 A Little Life by Hanya Yanagihara
"Emotionally harrowing yet full of rather implausible sources of comfort, A Little Life somehow throws readers between the most unlikely extremes of horror and joy that life holds, making for a compulsively readable if artistically flawed sophomore effort.
At the center of A Little Life, which follows four tight-knit college friends from their mid-twenties to their fifties, is Jude St. Francis, a reserved, enigmatic genius. Jude's intelligence, generosity and quiet charisma keeps his friends close, even as he remains inaccessible to them; he has never told them about his childhood or how he acquired the severe leg injuries that increasingly limit his mobility as he grows older. Willem, J.B., and Malcolm, the people closest to him, protect him by allowing him to hide himself, even as they wonder if they should [....]
It can be deeply exhausting to read, over and over again, such unvarnished negativity, and to see a character we grow to care for mired in self-hatred. Bluntly, repeatedly, we hear of Jude's relapses into self-harm and read his chorus of hateful inner voices. But this granular portrayal of depression and, eventually, grief, is the greatest strength of the novel."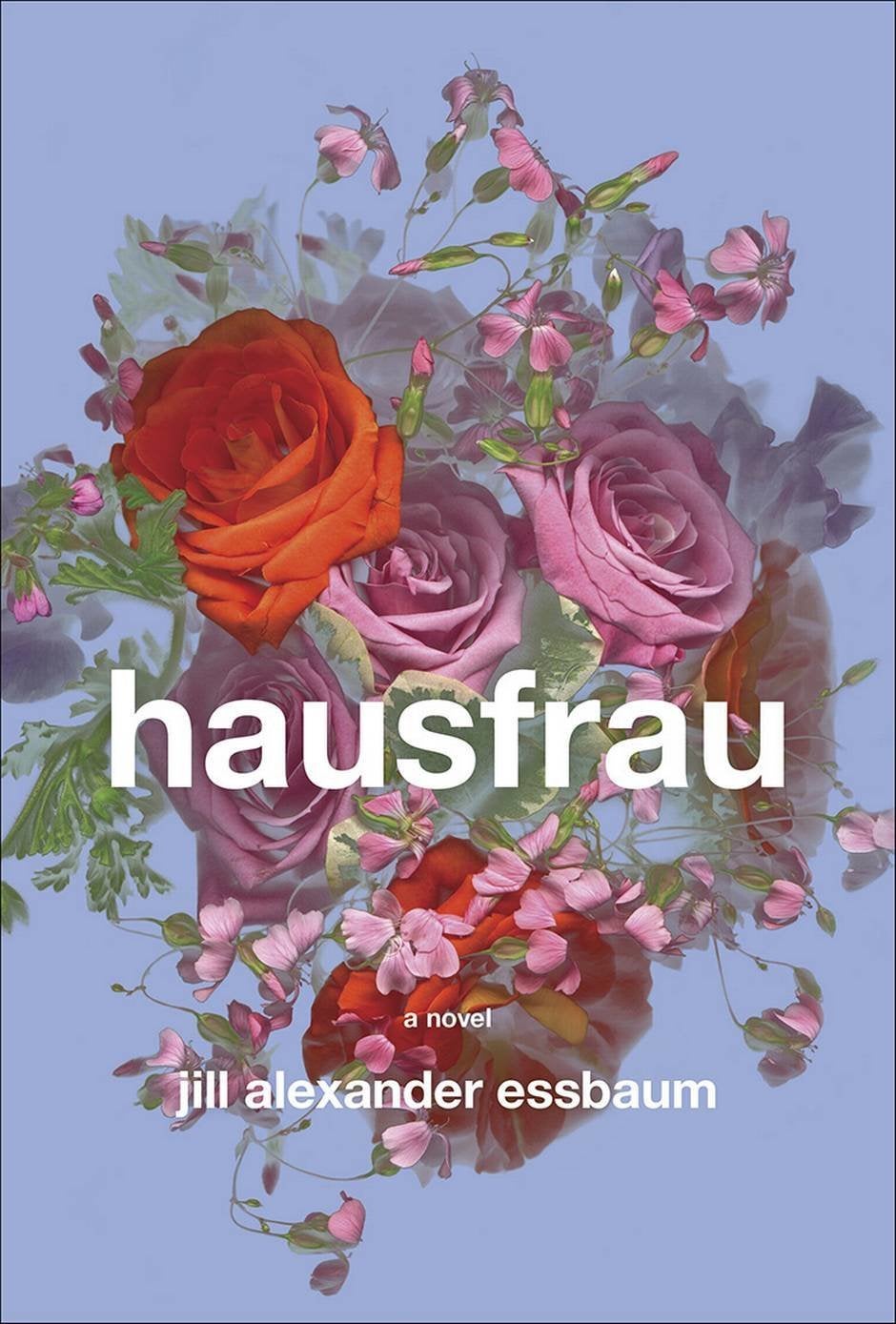 Hausfrau by Jill Alexander Essbaum
"Anna Benz, the American wife of a Swiss banker named Bruno, has lived in Switzerland with her husband for nearly a decade, but remains ambivalently on the outskirts of society. She has made no real friends and can barely speak a word of Schwiizerdütsch, the local tongue. Instead, she stays home and raises their three children, Victor, Charles, and Polly, with grudging help from her mother-in-law, Ursula. Unsurprisingly, Anna feels stagnant and trapped; she's moody, depressed and difficult. [...]
Hausfrau boasts taut pacing and melodrama, but also a fully realized heroine as love-hateable as Emma Bovary and a poet's fascination with language. Anna constantly interrogates her own word choices -- is what she's doing good? Can she say it's "good" when she means mostly that it's "allowable" or "convenient"? What is the difference between wanting something and needing something? -- and what her word choices reveal about her motivations, her desires, and the self she instinctively tries to spin into something more admirable."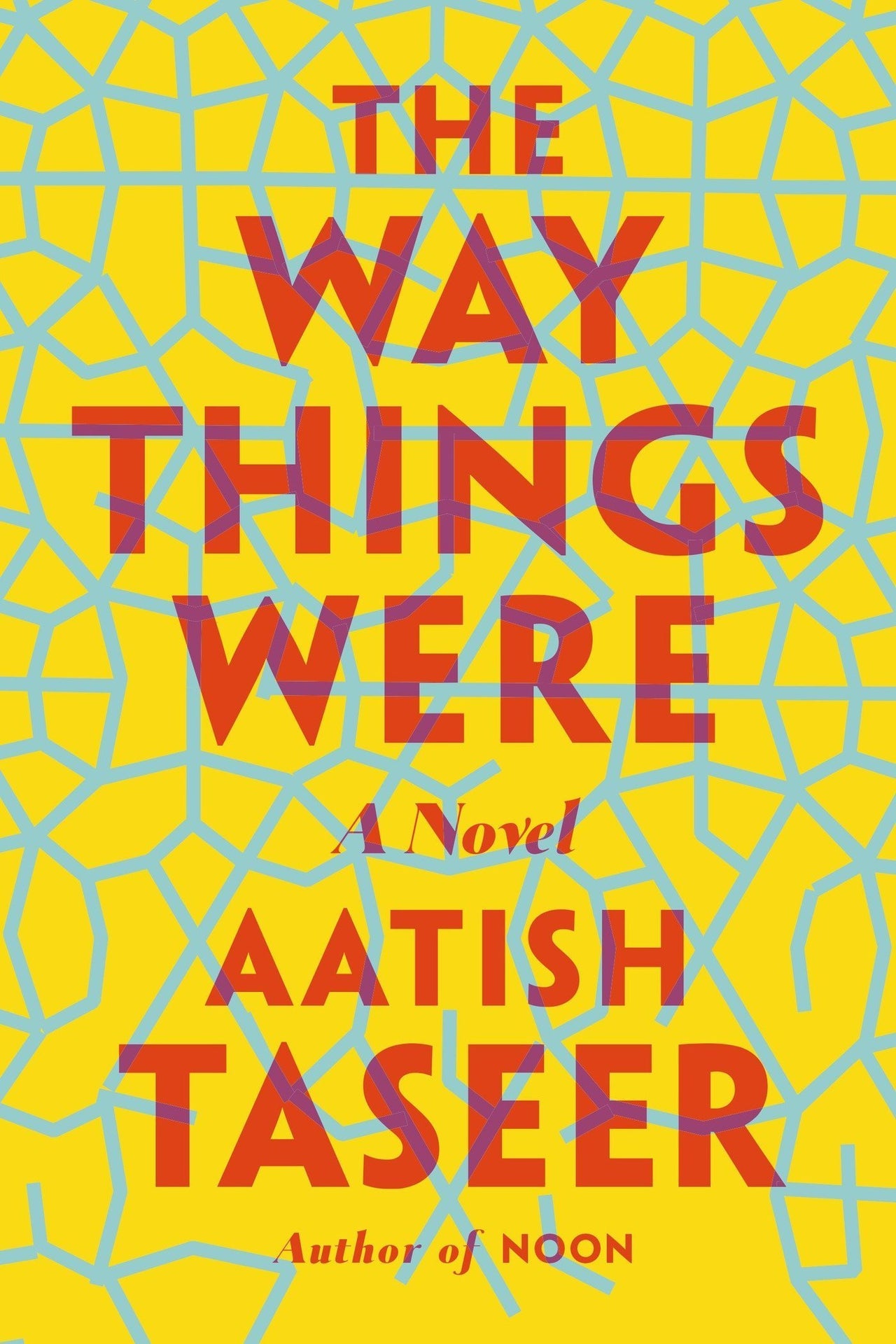 The Way Things Were by Aatish Taseer
"Language is the warp and weft of a novel, but in Aatish Taseer's new novel, The Way Things Were, it's more than the material: It's a character. It may even be the hero. It's certainly, at the very least, the love interest. [...]
The book follows Skanda, a student of Sanskrit, in the year after his father's death. As his mother, Uma, and his father, Toby, the Maharaja of Kalasuryaketu, have been long divorced after a passionate but brief marriage, Skanda must return to India to take care of the funeral arrangements. Toby, a renowned Sanskritist, imbued Skanda with his all-consuming love for the language, a romance that became the central one of Toby's life.[...]
This taste of the wonders of what has been called the most perfect language doesn't exist in an ivory tower, however. As he continues his Sanskrit studies, Skanda must reckon with India's recent troubled history, his own parent's fractious marriage and the unacknowledged effects on his own childhood, and the inextricable complicity of the language he loves."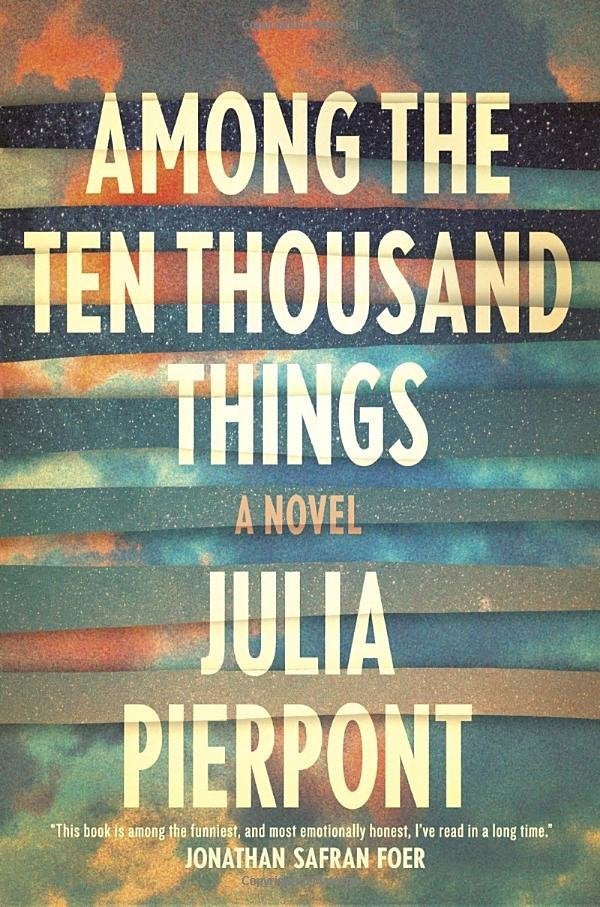 Among the Ten Thousand Things by Julia Pierpont
"What would you do if your husband, the father of your children, carried on a months-long affair with a younger woman? What would you do if the woman wrote to you, sending you a box full of explicit texts and chat transcripts detailing the things her husband had wanted to do to her?
What would you do if your children found the box and read everything?
In Julia Pierpont's poignant debut novel, every choice made after this moment further fractures a broken family's future into seemingly infinite possible paths. The husband, Jack, has promised his wife, Deb, he'd end a fling with a much younger girl. The arrival of the box, and its discovery by confused Kay, 11, and furious Simon, 15, blows up the couple's tenuous truce and sets the family spinning. In the crucial weeks that follow, the family's fate hangs in the balance; even the smallest decisions have the potential to define the outcome."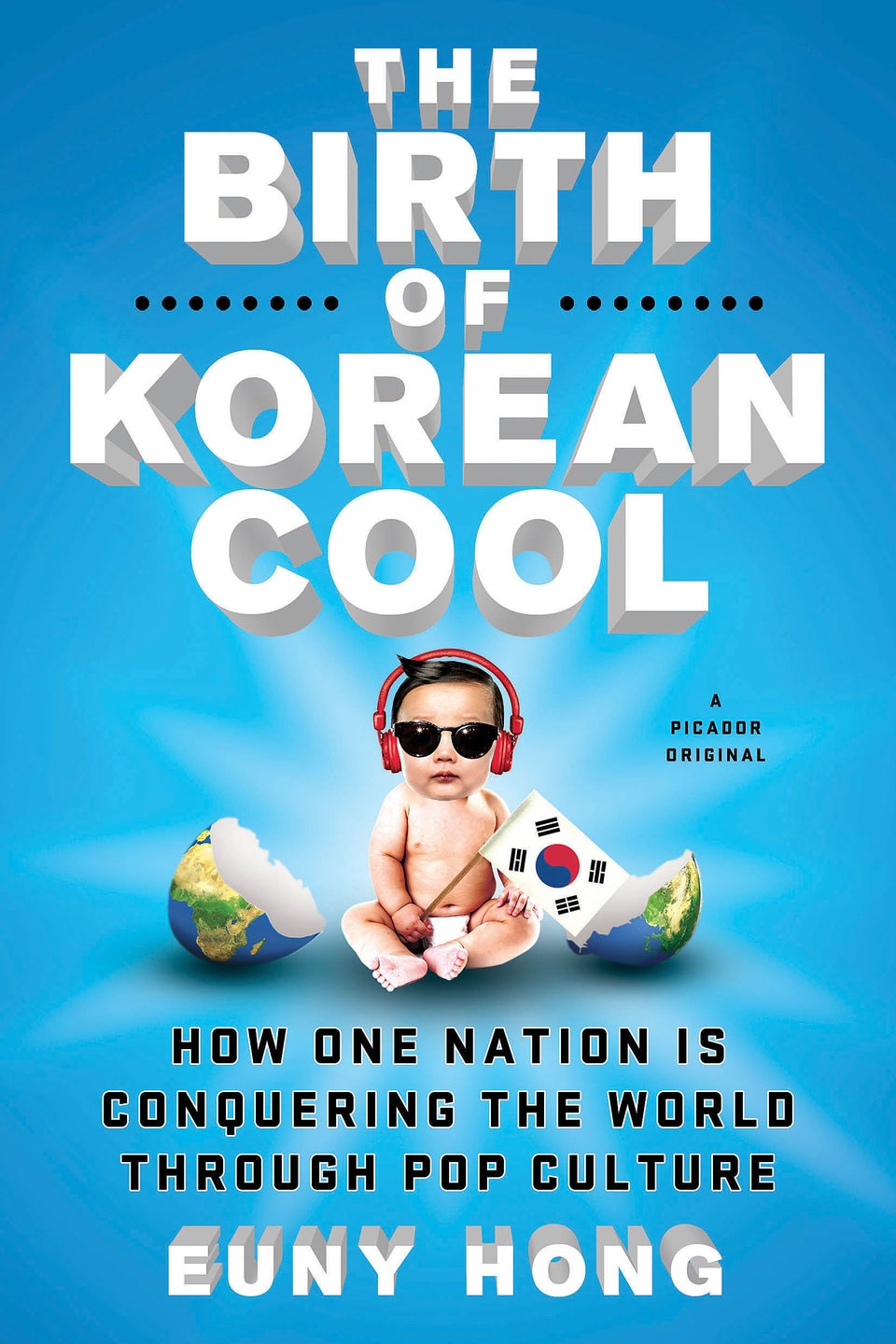 9 Books Everyone Is Talking About